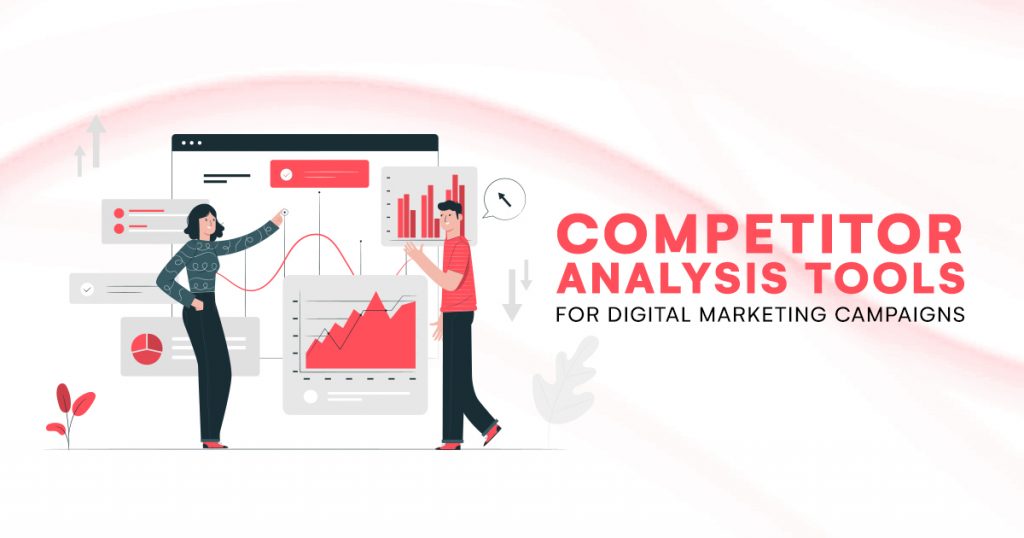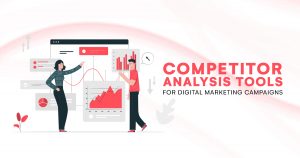 Aug 26, 2021
Competitor Analysis Tools for Digital Marketing Campaigns
Keep your friends close and your enemies closer. Let's be real here. No matter where you are, no matter what industry you're in, you're going to have rivals. You'll one day have too many competitors to track in your head. The bigger the industry, the longer your hit list. However, there will come a time where you don't have any more paper to track your competitors. This is where competitor analysis tools come in.
Tools for competitor analysis can handle plenty of things—for one, they can spy on your competition's online goings-on. They can monitor keywords and bidding, site traffic, social media traffic, as well as rankings. Some tools can even track digital content! So, pretty much anything that gets your rivals noticed by consumers can be tracked by a tool. That tool can, in turn, help you find your strategies for dealing with your competitors.
Tools for Competitor Analysis
"A competitor analysis is the process of identifying businesses in your market that offer similar products or services to yours and evaluating them based on a set of predetermined business criteria," says Business News Daily.
Spying on your competitors isn't strictly immoral in itself. Now, an utterly uncool move for your business is to steal an idea that's iconic to a particular rival! However, in the interest of not stepping on their toes, you can undertake competitor analysis. You can anticipate any moves they make that might cause problems for your business.
Now, you don't have to steal anything from your competitors; you just have to learn more about them, from them. Doing this involves the use of some professionally designed web programs—specifically, tools!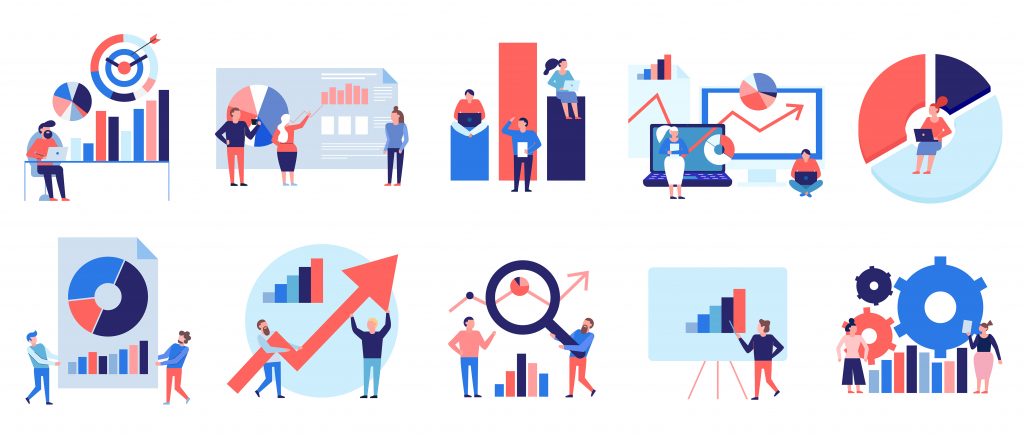 Some choice tools for automating the competitor analysis process are:
SEMrush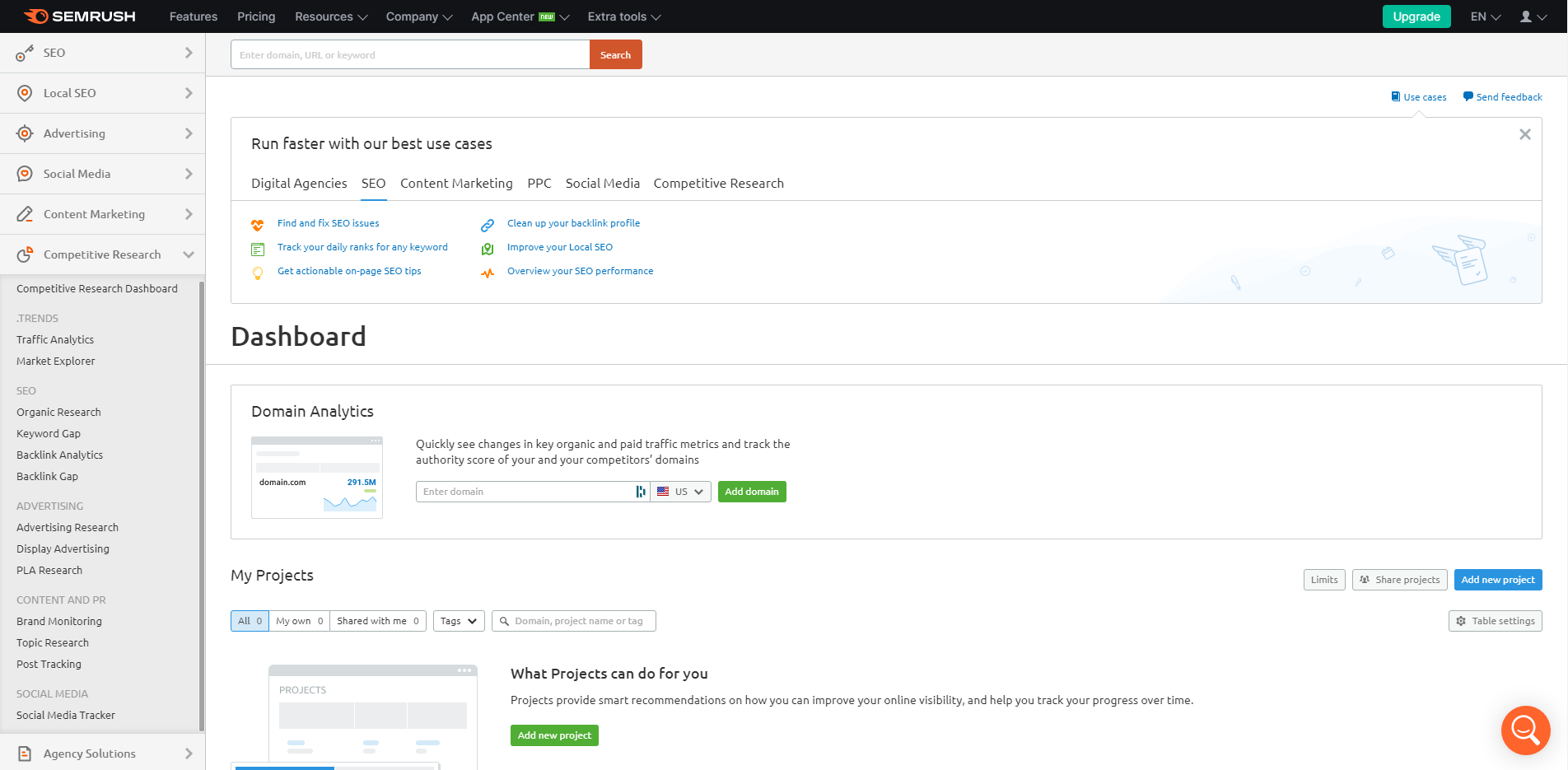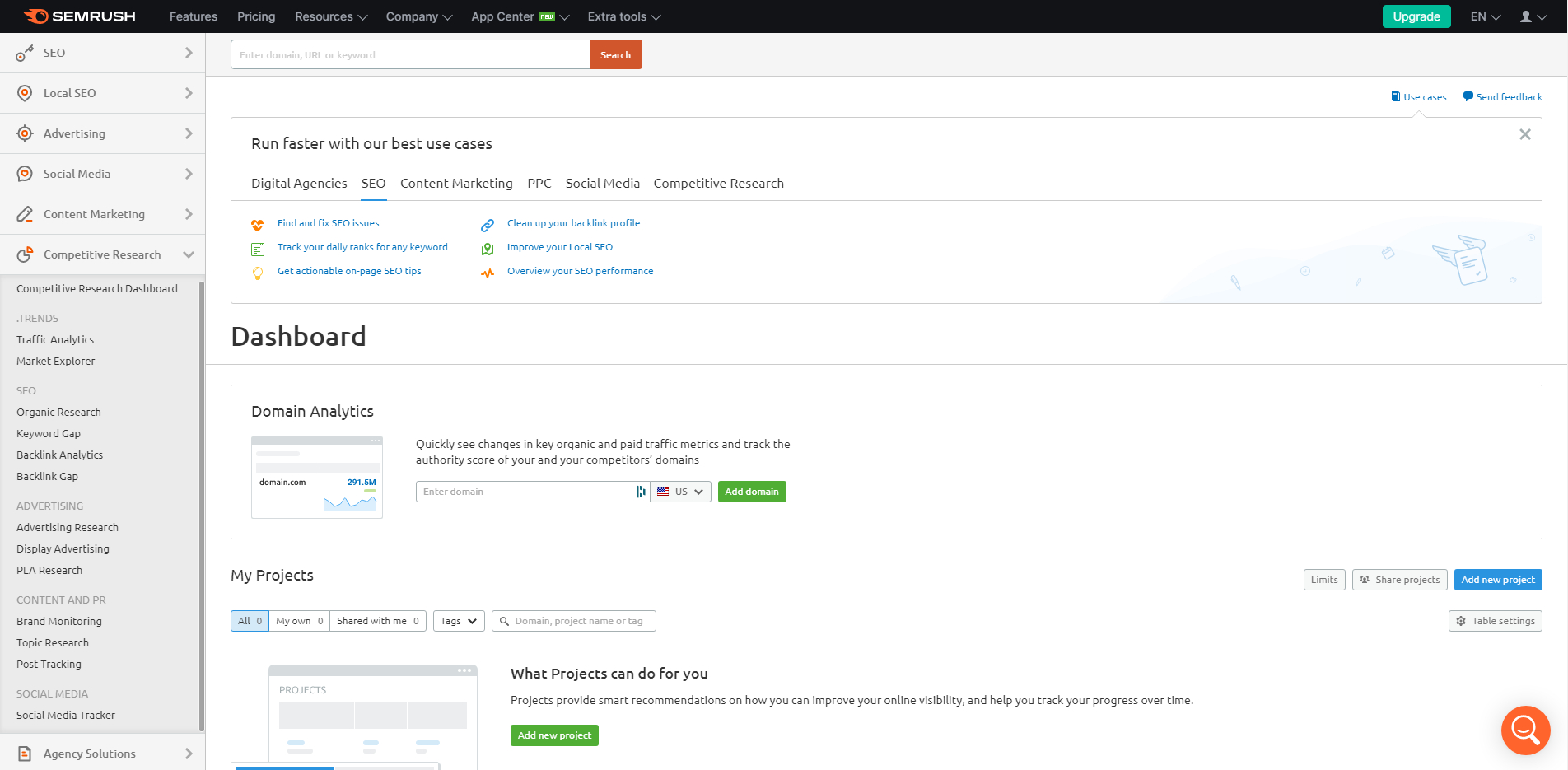 Source: SEMrush
SEMrush is by far the most popular competitor research tool on this list. According to its home page, it "gives you access to the world's largest database of 20 billion keywords, 310 million ads and 17 billion URLs crawled per day."
With this competitive market analysis tool, you can find keywords, as well as research on your competitors! You can also do an audit of your site as well as analyze backlinks. It also handles social media, search engine optimization, pay-per-click, and many more! It is a pretty versatile competitive market analysis tool. You can use one of their prepared toolkits, or you can craft a specialized one!
One of the best parts of SEMrush is that you can even see search results pages getting updated in real-time!
Ahrefs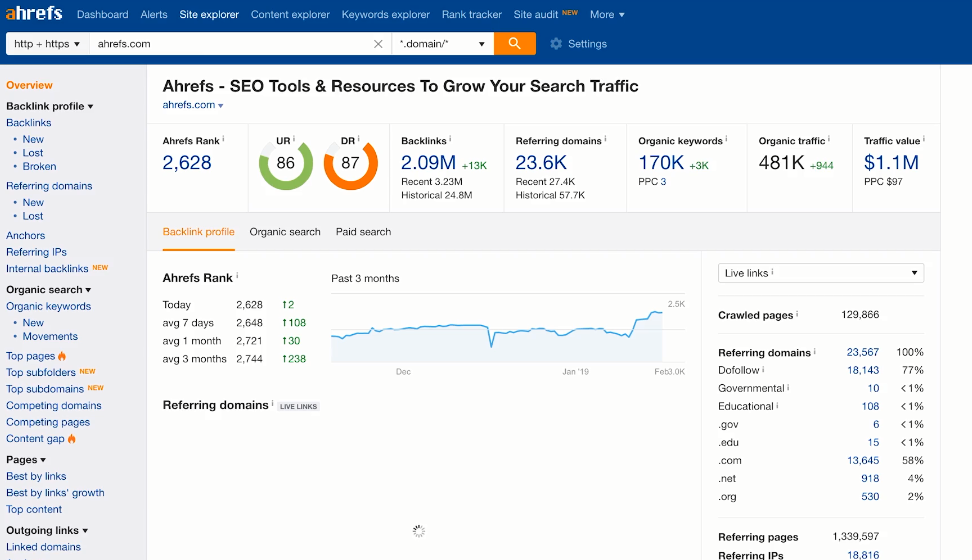 Source: Ahrefs via BuzzSumo
Want to know why your competition seems so immovable? Figure out all aspects of their success. Learn everything about it through competitor research. Find keywords, find traffic, learn their content, see backlinks—with Ahrefs. According to its homepage, the tool "is an All-in-one SEO toolset, with free Learning materials and a passionate Community & support." 
Additionally, it can:
Optimize your site

Analyze rivals

Find what your customers want

Learn from your chosen industry's top-performing content

See rankings
With Ahrefs, you can monitor your business rivals' links as well as your own. This competitive market analysis tool can also handle keywords—tracking and research!
SimilarWeb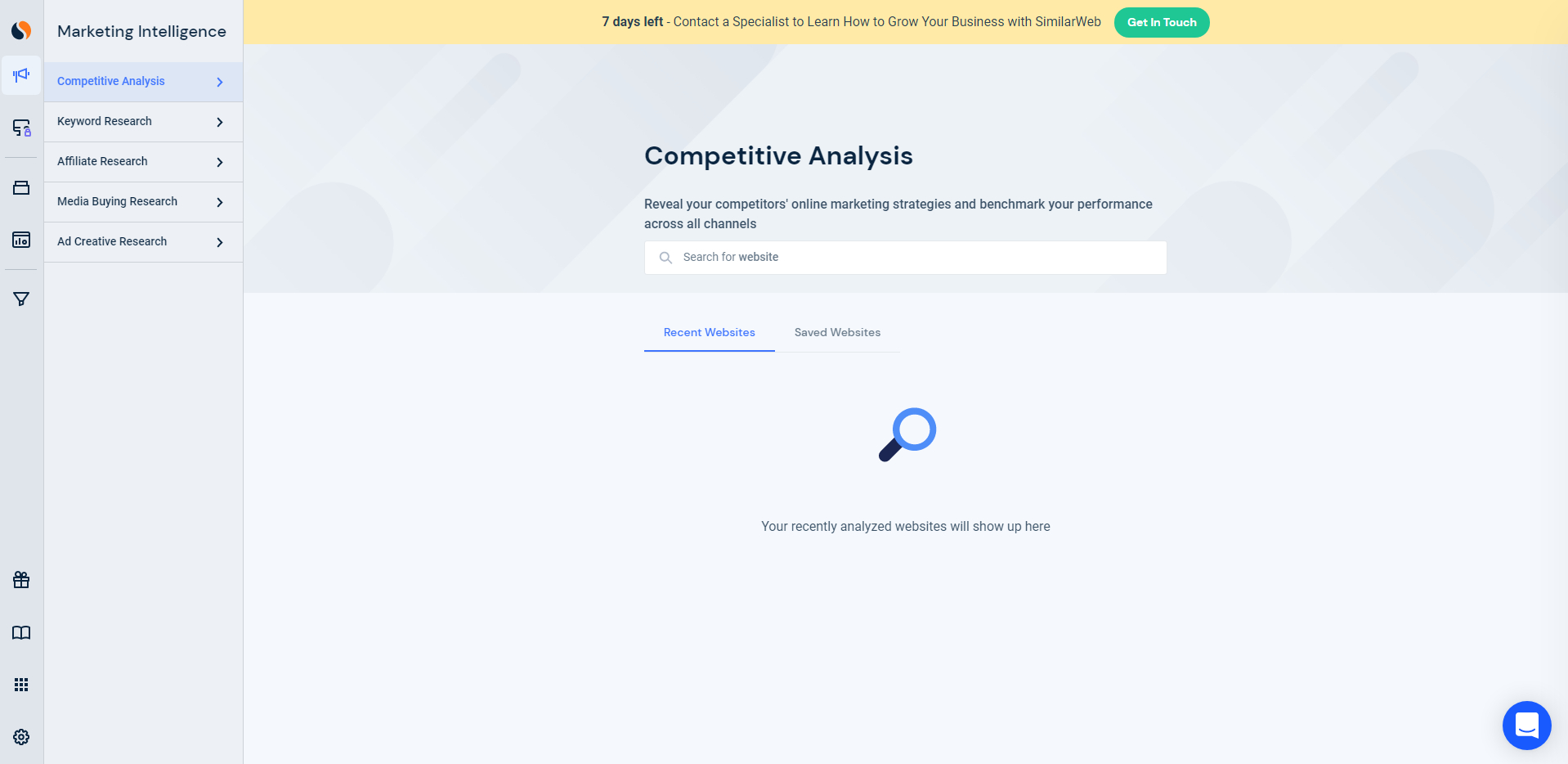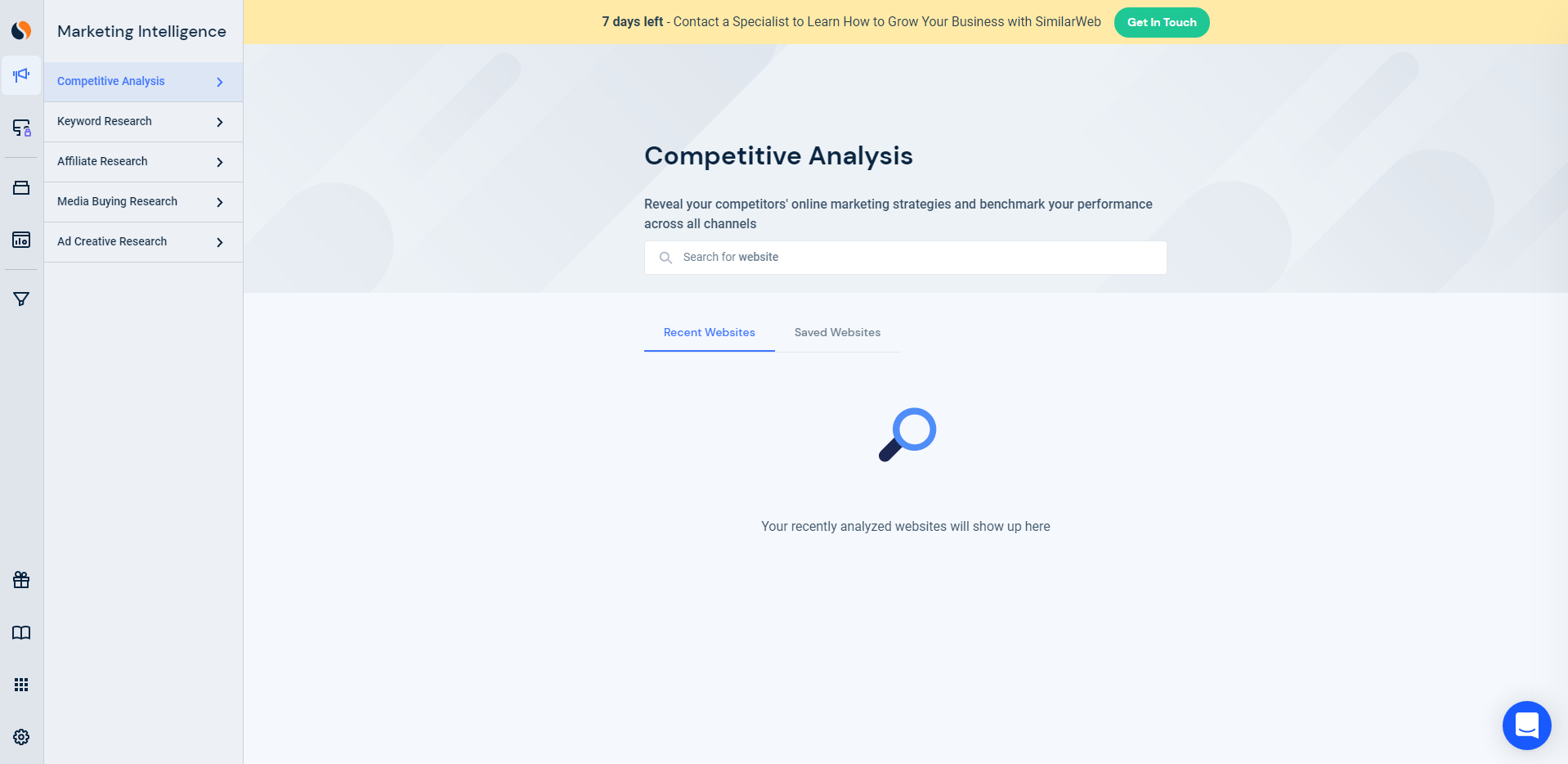 Source: SimilarWeb
"Backed by the world's most intelligent and comprehensive view of digital traffic, our platform gives you the data and insight you need to win – and win big – online," states SimilarWeb's home page. 
SimilarWeb monitors your industry for you. It can help you find the top sites related to your industry and see how they function. In addition, this competitor research tool delivers data that enables you to make adjustments to your approach! One can use this in conjunction with its tracking function. 
With SimilarWeb, you can track how many visitors your site racks up every day. Yet, the tool's primary function is to accurately analyze websites, applications, platforms, and so on. 
You'll even be able to see where most of your rivals' traffic is coming from! The competitive market analysis tool displays four sources for traffic—paid, social, search, and direct. Then once you've analyzed the data, you can adjust your approach for marketing.
Ubersuggest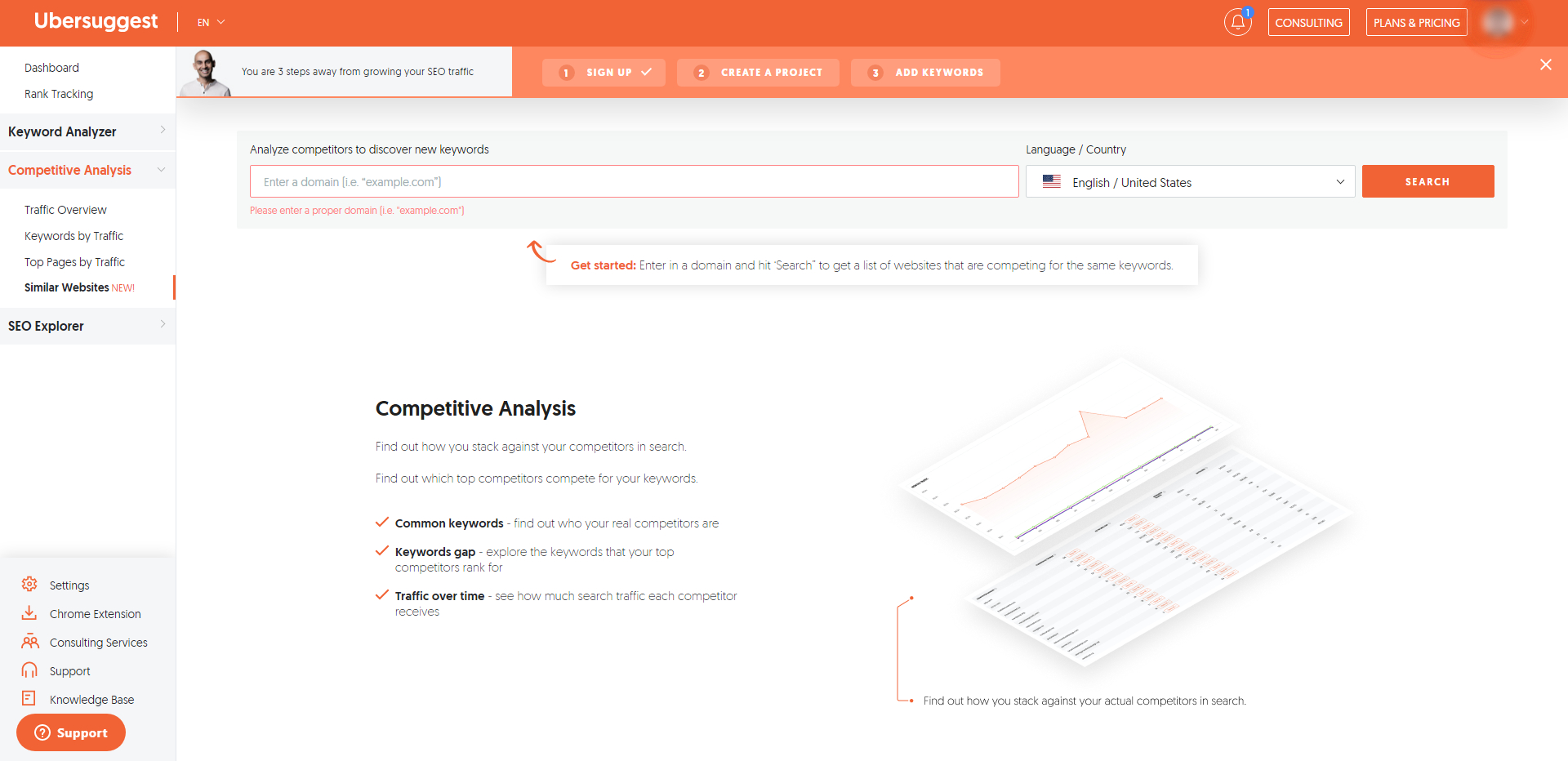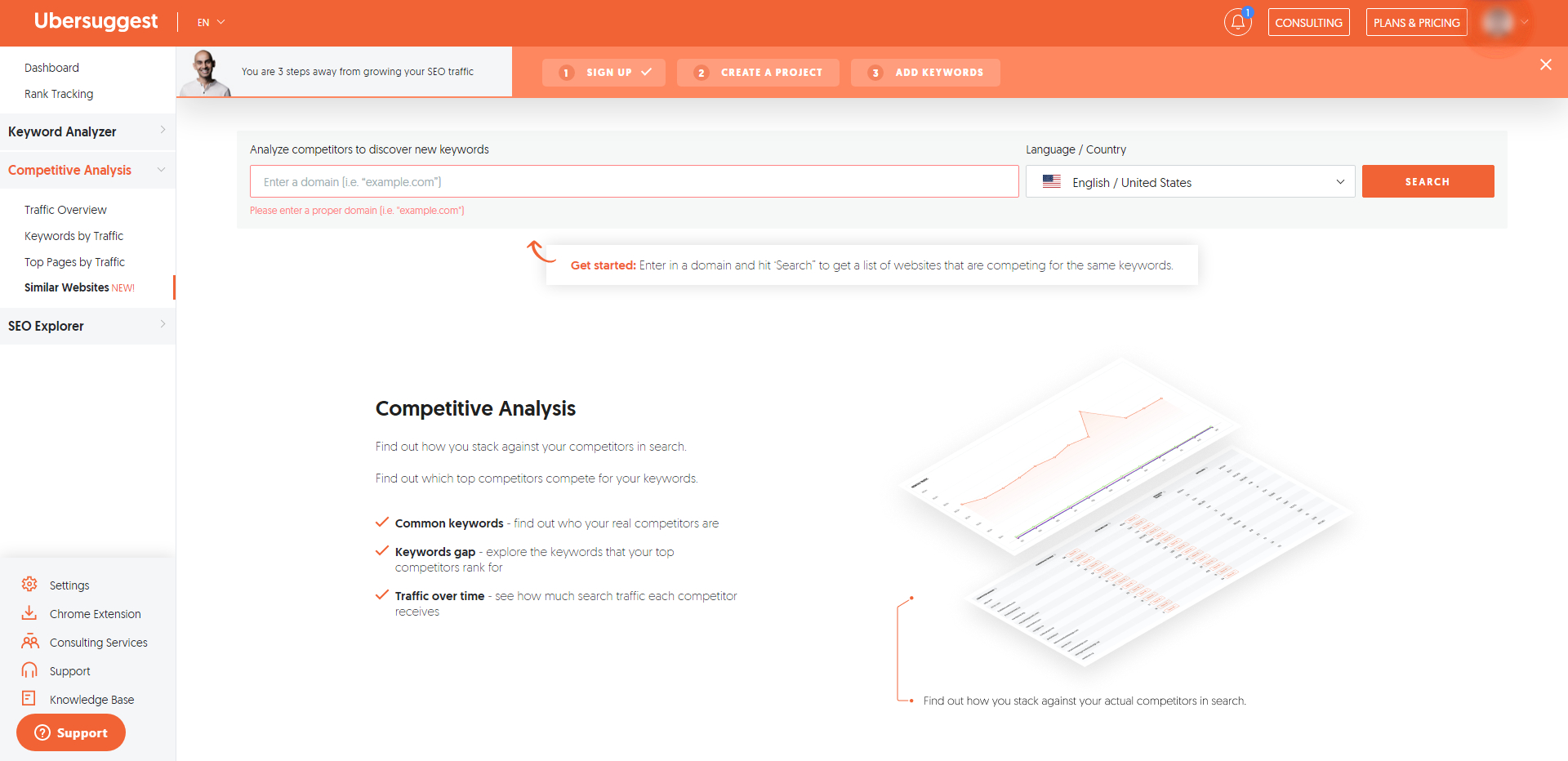 Source: Ubersuggest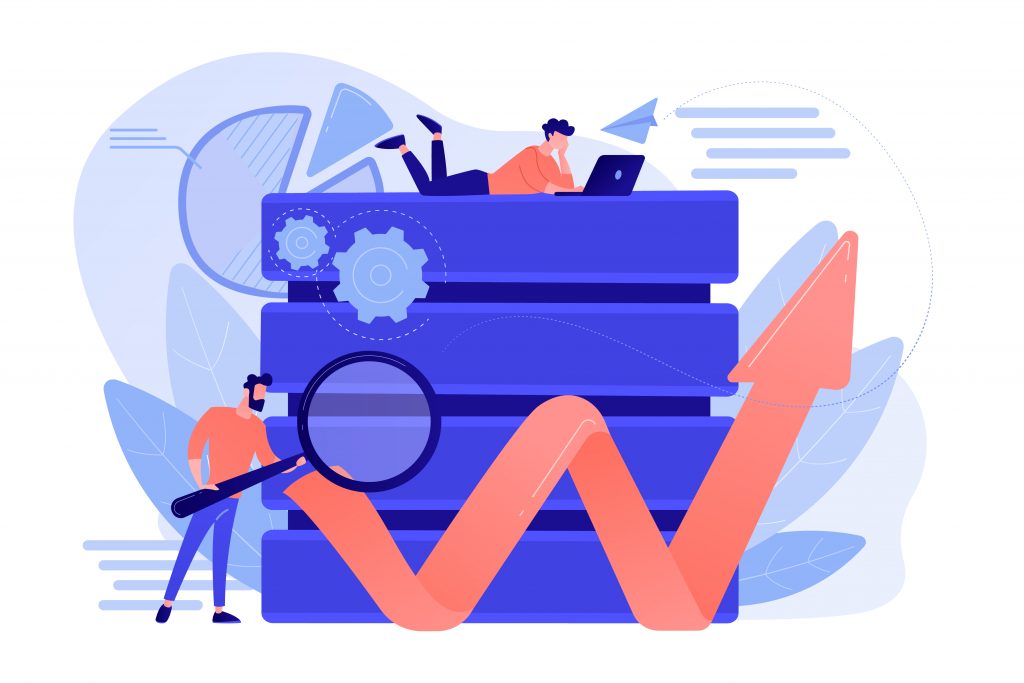 "Imagine being able to reverse engineer your competitors' SEO, content marketing, and social media marketing strategy," says Ubersuggest on its home page. "Ubersuggest allows you to get insight into the strategies that are working for others in your market so you can adopt them, improve them, and gain an edge." 
This competitor research tool allows you to get insight into the strategies working for others in your market so you can adopt them, improve them, and gain an edge.
It is a competitive market analysis tool that can help you rank information like high-ranking keywords, backlinks, and leading pages in search results.
SpyFu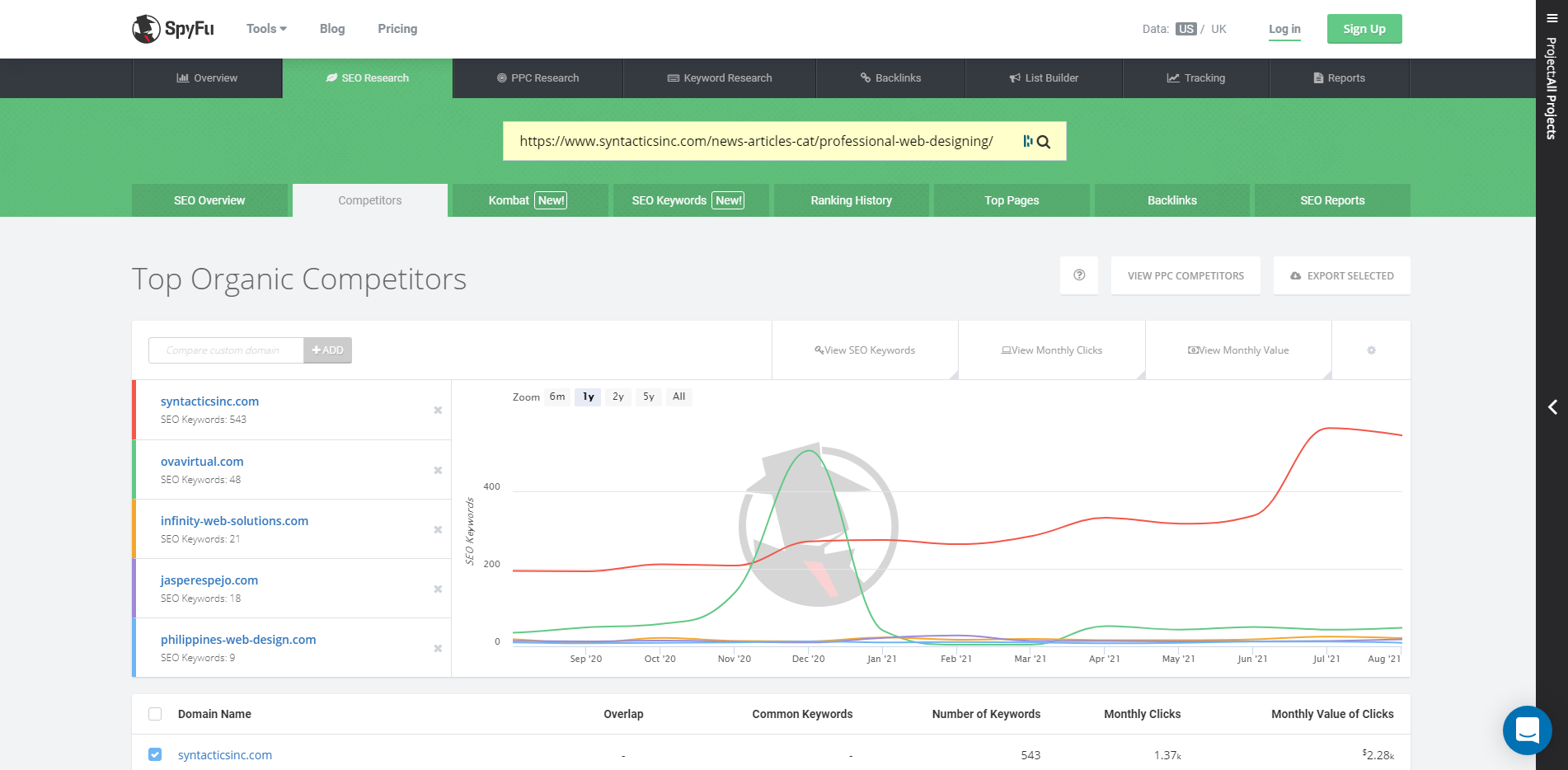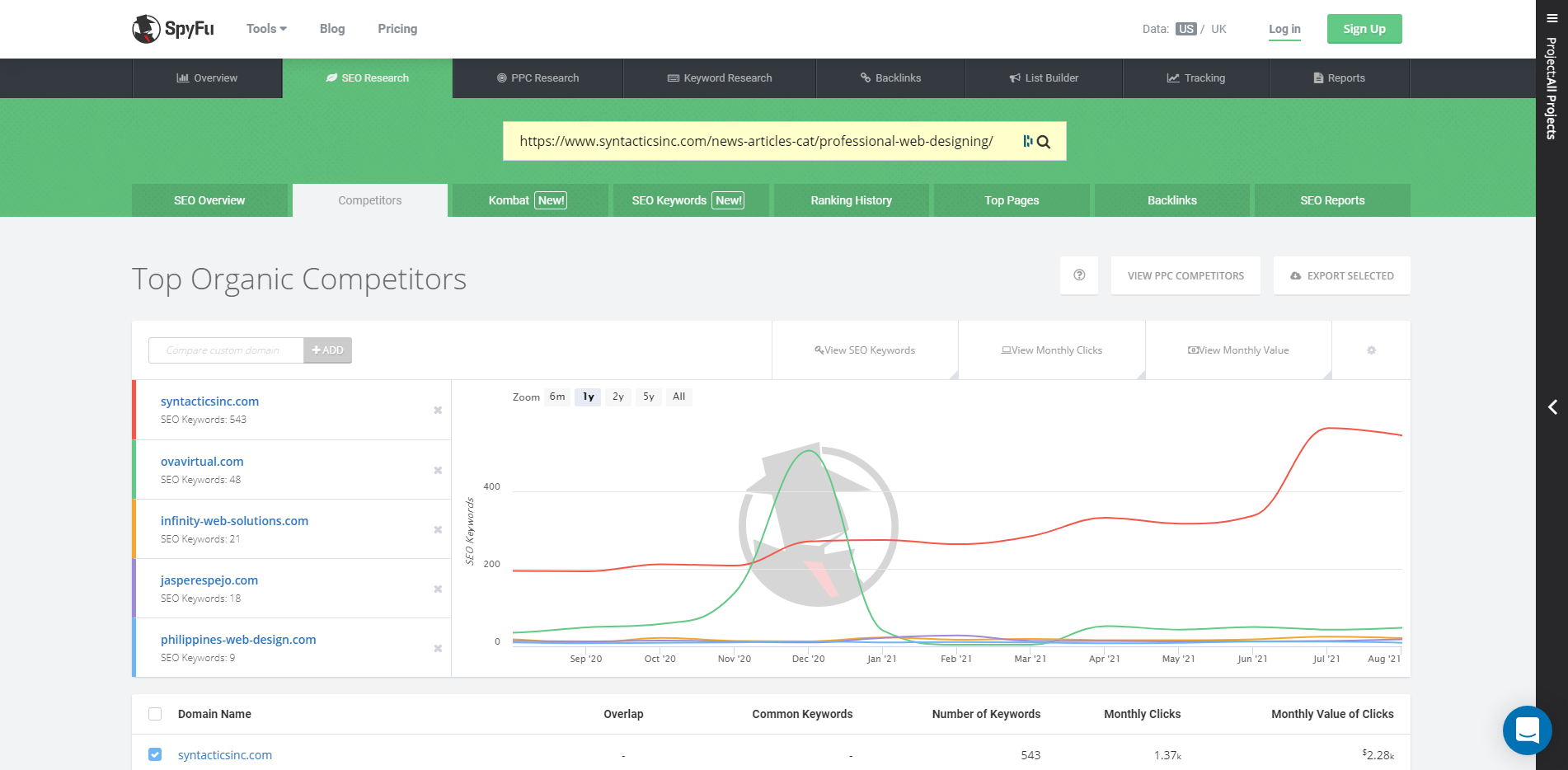 Source: SpyFu
"SpyFu exposes the search marketing secret formula of your most successful competitors," as it touts on its home site. It also says: "Search for any domain and see every place they've shown up on Google: every keyword they've bought on Google Ads, every organic rank, and every ad variation in the last 15 years." 
You can even see if your competitors have any changes in spending for advertisements and get notifications when any newcomers want to muscle in on your keywords via bidding! SpyFu also suggests new (and more lucrative) keywords for you!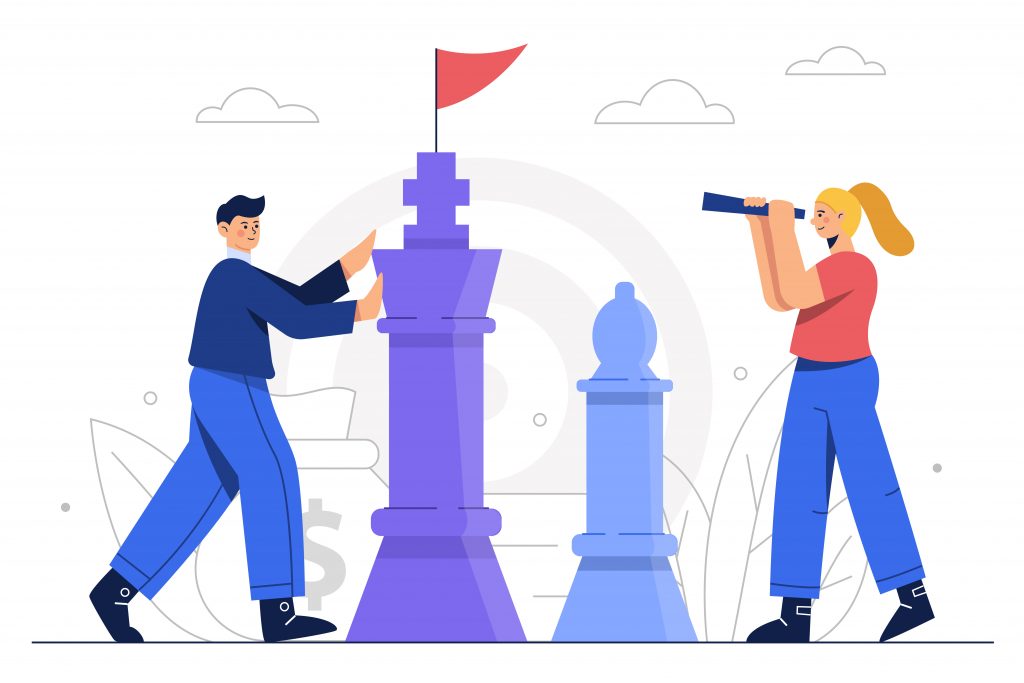 SpyFu is the kind of competitor research tool that shows you the keywords your business rivals purchased on Google AdWords—well, it's to be expected since the tool used to be called GoogSpy.
Additionally, you can see competitors' ranking keywords. SpyFu also allows you to see if their keywords are similar to yours, and to what degree.
MozBar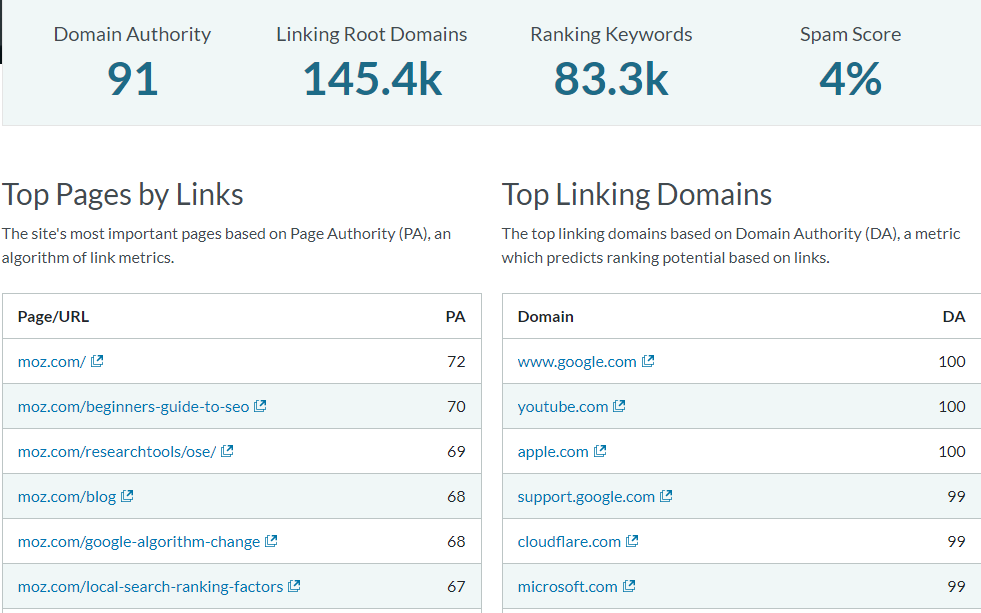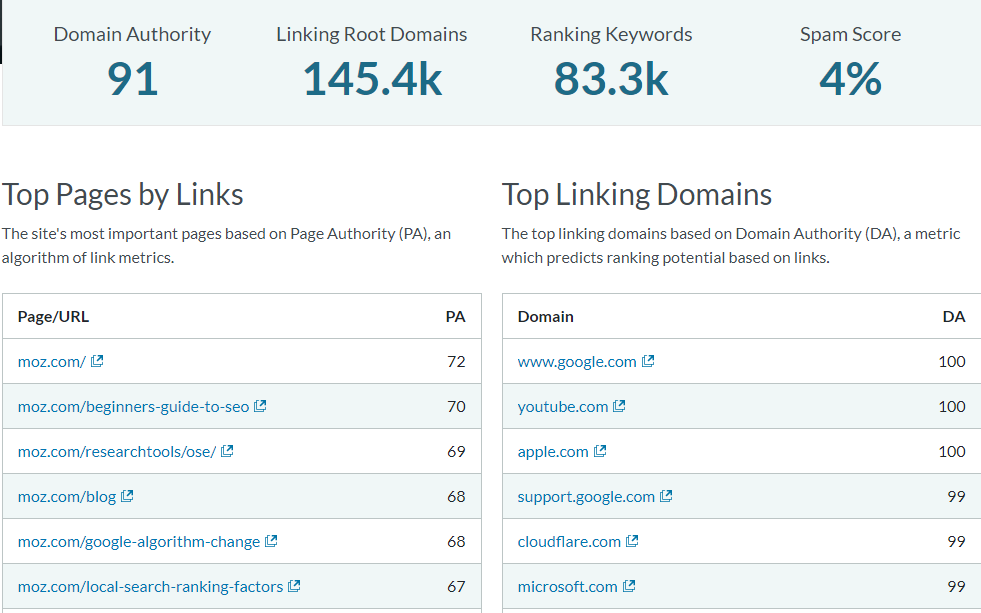 Source: Moz.
MozBar is a browser extension made by Moz — a "free all-in-one SEO toolbar for research on the go," according to its site. "The industry's leading SEO toolbar – over 500,000 installs and climbing – MozBar gives you instant metrics while viewing any page or SERP."
Since it's part of Moz, it also bases its metrics for domain authority, or DA, from its parent site—MozBar checks how much authority a site has on Google. This competitor research tool gives you information on how likely it is to rank in search engines! It's pretty useful for people who need eyes on SEO. It also checks targeted keyword rankings, as well as your business rivals' backlink profiles. DA is a scoring system made by Moz to gauge how strong a site's ranking is; the higher the score, the stronger their SEO.
On another note, Moz touts its Pro version on its home site as having all the tools you need to "get SEO right."
Stay one step ahead of the competition
In business, one can never have too much intel on their business rivals. It isn't to steal ideas but to find success secrets that you'll apply to your business. With the vantage point afforded by your distance from rivals, you can see how they work. They'll show you and how they're not doing well. Additionally, you can see the involuntary opportunities they provide and also what dangers they pose.
Competitor analysis tools can do multiple jobs for you, and all you must do is choose the one that fits your needs (and budget) best. Ultimately, each tool comes with specialized features and has its pros and cons. Whichever your business utilizes in the pursuit of competitor data is up to you, but an SEO Company in the Philippines might know best.