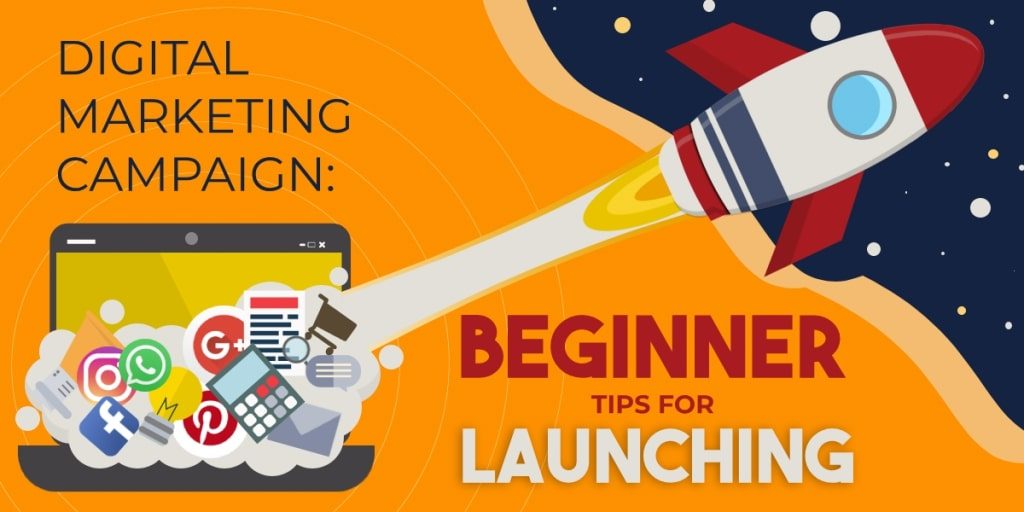 Feb 11, 2019
Digital Marketing Campaign: Beginner Tips for Launching Your First Campaign
Tips before your first digital marketing campaign launch
Launching the first digital marketing campaign can be challenging as a beginner. While you've probably heard from a lot of online experts and their recommendations, how many details do you really believe will make your first campaign effective? Which ones will work this year and which ones may already be outdated?
Take a look at the core fundamentals of planning one below and see how much you really know. The goal of this article is to give those of you who are tasked with launching a winning digital campaign an overview and a SMART structure for doing so. SMART means specific, measurable, attainable, realistic and timely.
1. Do Your Research
Before doing anything, it's important to conduct extensive research. This will help you establish a good insight and a sense of the structure of what you'll be doing within the duration of your digital marketing campaign launch. Make sure to know the following:
Competition. Look at what they are successfully doing and those that they do not do. Evaluate which practices you can follow, leverage on, or perhaps stray away from.
Trends. These do not replace good marketing but will give you leverage in capturing your target market.
Market. Look at who your target consumers are, how they behave, what their needs and wants are, and why they respond the way they do.
Cost. Keep your expenses to a minimum and look for strategic options that will give you the least amount of cost when you launch.
The aim is to really understand your data when you do research. You can start by doing a SWOT analysis after gathering what you need. Analyze and discover the strengths and opportunities, as well as think of ways to deal with these weaknesses and threats. These will be excellent resources that paint a clear picture of the direction of your campaign and its possibilities.
2. Create a Solid Strategy
Once you've discovered exactly how you'll proceed after doing research, it's time to create a good plan around how to best launch your campaign messages.
Choose the best team to handle the work. We can accomplish much, working with great team players who are effective at what they do and gets the job done in the shortest time possible.
Set goals and metrics to measure success. Goals inspire you to keep going so establish the key performance indicators that help you achieve your expected stages of progress.
Establish a good tracking system. Ensure that you have reached your timelines and finished your milestones with flying colors.
Plan for the worst. It's foolish to think you can be fully prepared for everything, given so many variables. Just make sure to identify the risks and steps to mitigate them. Then you can respond to unexpected scenarios with flair.
Stick to your budget. List your campaign segments in order of priority and importance. Afterwards, allocate your budget appropriately and work out how much time to spend on each part to avoid overspending.
3. Execute
You are now ready. It's time to get the ball rolling. You can also check out our article on the digital marketing tools and trends this year to have an idea on what tools you can use for your campaigns.
These are some of which you might want to also consider for your first launch:
Web designing both for desktop and mobile
Content and visuals marketing

Social media (Facebook, Twitter, Instagram, Pinterest, etc.)
Hashtags for Twitter and Instagram
Landing pages

Video and Live Video marketing

Viral Videos
Consultation Videos
Do Live Videos
More specifically, you will need to put your efforts into:
Conversion by turning casual visitors into consumers
Engagements by turning casual customers into loyal brand advocates and resellers
Promotion of one unique, trending message using different forms of content
Assign these goals to the appropriate team players and keep them accountable to attain them. Keep all your campaign files in a shared drive where all team members can easily access them. Furthermore, encourage collaboration so that your team has a shared knowledge on your campaign's progression. Again, make sure your team understands the need to fulfill each of their responsibilities on time within the budget allocation.
4. Evaluate
At the end of your campaign, check if you have achieved your goals and successfully engaged your target market. Additionally, assess if each team member has reached the expected output or not. If not, don't be disheartened and continue to improve on where you went wrong and document the reasons why. Learn from your mistakes and use these points to achieve better results next time.
If yes, congratulations and step up your level next time. Remember, the competition is watching you. Hence, you better be two steps ahead of them.
Start to Launch Now
In conclusion, doing your own campaign launch requires a thorough and quality research, a great strategy, and an effective execution.
As the digital marketplace becomes more saturated this year, your campaigns need to continue pushing in order to get noticed among the crowd. The competition will have a lot on their sleeves this year, so get ahead by jumping forward right away.
Take the first small step forward with your first campaign launch, and see how you can take it to the next level. As what the android David said in the movie Prometheus, "big things have small beginnings."