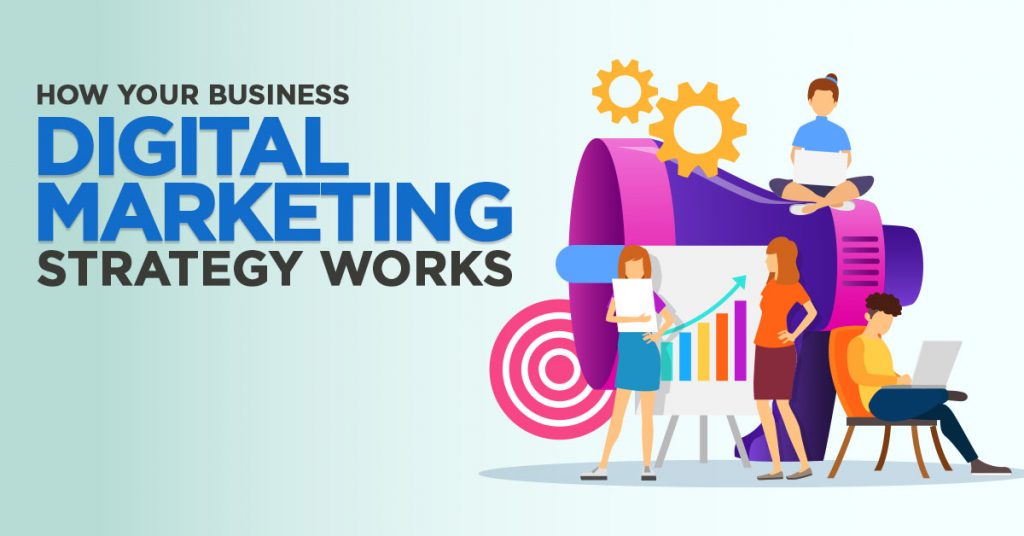 Aug 15, 2022
Digital Marketing Strategies for Small Business
The increase in individuals using Social Media has affected how businesses strategize their Marketing Campaigns. Now, add this information to the rising number of mobile users today, and you will see why they need to be proactive online. One way to do it is by crafting an effective Digital Marketing Strategy, especially for online stores and businesses.
What is Digital Marketing?
The term Digital Marketing has been around for a long time. However, it's only recently that this kind of effective marketing tool has been used through technological advances. For instance, mobile phones, which are widely used devices, are becoming the epicenter of business (especially for the younger market).
Today, from market advertising to consumer awareness to consumer purchasing — anyone can do all of it with the use of a mobile phone. Digital Marketing also focuses on getting in touch with your customers. Thus, it's best for Business to Customer/Consumer (B2C) transactions. It's especially true since User Experience is essential for business websites to rank higher on SERPs.
Moreover, Digital Marketing is an umbrella term that covers any marketing tools involving technology. As such, Online Marketing is only a branch of Digital Marketing. This field of marketing involves only those that have something to do with the Internet, for example:
Social Media Management;
Automated emails;
Search Engine Optimization;
Pay-Per-Click Ads; and
Website use.
All in all, anything beyond the Internet falls under Digital Marketing. Thus, such efforts may include sending a text message blast about a new product. Anything that has something to do with technology (e.g., television, radio, the Internet, etc.) is part of Digital Marketing.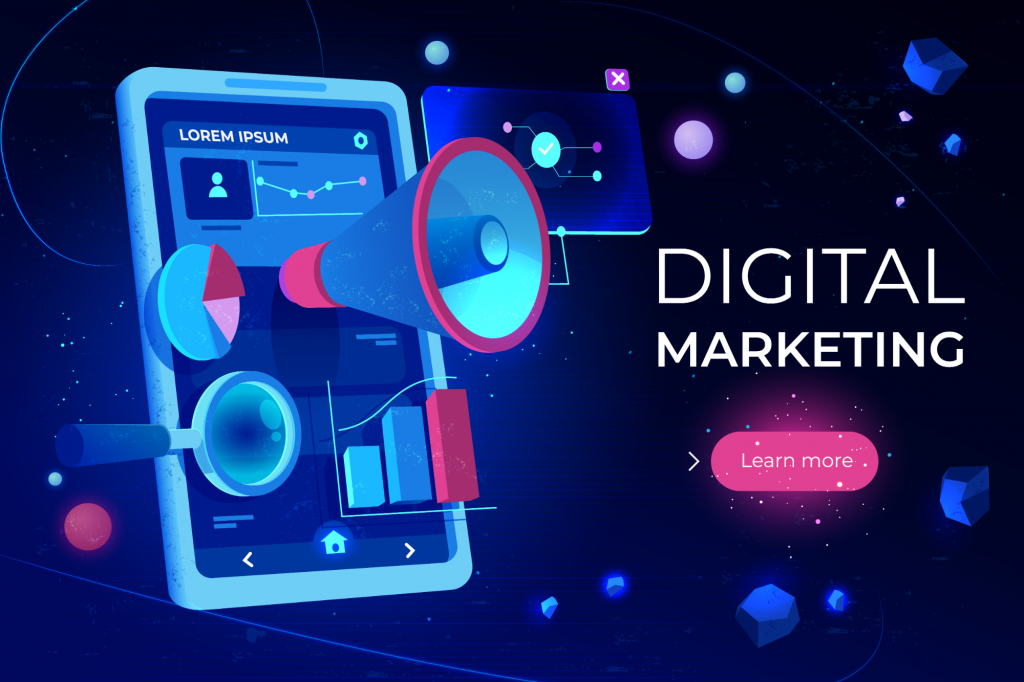 Having said that, if there are changes in technology, there will also be changes in how Digital Marketing works. As such, every year, there will be varying Digital Marketing Trends that you should watch out for.
Components of an Effective Business Marketing Strategy
For a Small Business' Digital Marketing strategy to be effective, there are certain aspects that you need to consider. If you want to ensure a strong plan, you should keep this in mind when crafting your strategies.
Goal Setting
Similar to any form of Marketing Strategy, setting a goal for your business is extremely important. For example, long-term goals like where you want to be in the next five years. Or, short-term goals like how you want your customer engagement to improve in the next three months need to be established.
Your goals will be your northern star — keeping you on track in case you lose your way. For example, your goals may focus on gaining a better return on investment or growing your business' scope. Still, being goal-centric will also allow you to highlight the important (or lacking) areas in marketing and improve from there.
Identifying Target Customer or Market
For your Business's Digital Marketing Strategy to work, you need to identify your target audience. Knowing your market is essential for your strategy because this will change the voice of your marketing.
Moreover, knowing your market will also change your approach. For example, which Social Media platform should you give the majority of your focus on? Knowing your market also allows you to send more personalized emails to your clients.
Call-To-Action
A Call-To-Action (CTA) will be your way of encouraging your audience to do something. Of course, CTA buttons engage customers in crucial conversion actions such as making a purchase decision, commenting, or clicking a particular link or button. These CTA buttons are usually composed of an image or text and should direct your viewers back to your landing page.
Leads Management
The CTA should be in line with your lead management. Creating leads management in a Small Business's Online Marketing Strategy is vital because this helps you reach potential customers.
Just because people are on Social Media doesn't mean they'll immediately message or ask about your product. So make the first move and ask for Social Media Users' email addresses with the appropriate Lead Management tool.
Boosting Traffic
The ultimate goal of a Marketing Strategy is to increase your website traffic. Therefore, you should always keep this in mind when crafting your Business' Digital Marketing Strategy.
It'll be counterproductive if you practice an active Social Media Engagement if these don't translate to your website traffic. With that said, double-check your posts and always include a link to your website or subscription for your email newsletters on your Social Media Platforms.
Strategies to Consider for Digital Marketing
Here are some of the most important aspects to have when strategizing your Digital Marketing:
Social Media
The first thing Digital Marketers will tell business owners is to have a Social Media account. That is because of a large number of people using Social networks, which include the following:
Facebook
Perhaps the most popular Social Media platform, Facebook, should be your top priority when drafting a Small Business Digital Marketing Strategy. With this Social Media Platform, one can do Facebook remarketing (creating posts on your account) and use Facebook Ads. Lately, the trend has been to hire a Facebook Paid Marketing Expert to handle all postings, messages, and engagements. As a result, you can now see how big of an impact constant contact through Facebook can bring to your business.
Instagram
If you haven't added Instagram to your Marketing Campaigns, you miss out on the platform's sales-generating possibilities. When it comes to visuals such as images and videos, Instagram is a preferred Social Media Network. Also, if most of your target market is teens (or millennials), you have to up your Instagram game.
Instagram is also an excellent platform for businesses primarily dependent on photographs and graphics for their marketing.
Twitter
Since Social Media has become a massive part of marketing, specific networks or sites allow paid engagements, which means that businesses can pay for likes, comments, etc. However, we can't say the same for Twitter.
Several businesses prefer Twitter because of its organic growth, meaning buying likes is not allowed, and any like, tweet, or retweet is gained relatively. Moreover, the use of hashtags can enable you to reach people in the same industry easier.
YouTube
Naturally, YouTube is the best and most popular platform for video sharing. The video-sharing platform is excellent for promotional videos and has the possibility of having viral content. Thus, you can share videos uploaded to other Social platforms, such as Facebook and Twitter. In addition, it has been observed that having videos on posts can increase engagement.
Mobile Responsive Website
There is an increasing number of people using mobile devices to search online compared to people using desktop searches. As a result, there is a demand to optimize websites to be more mobile-friendly. Therefore, your website should properly shift from mobile to desktop for your Small Business's Online Marketing Strategy to be effective. In addition, multi-screens are a huge trend now, so it's best you keep up.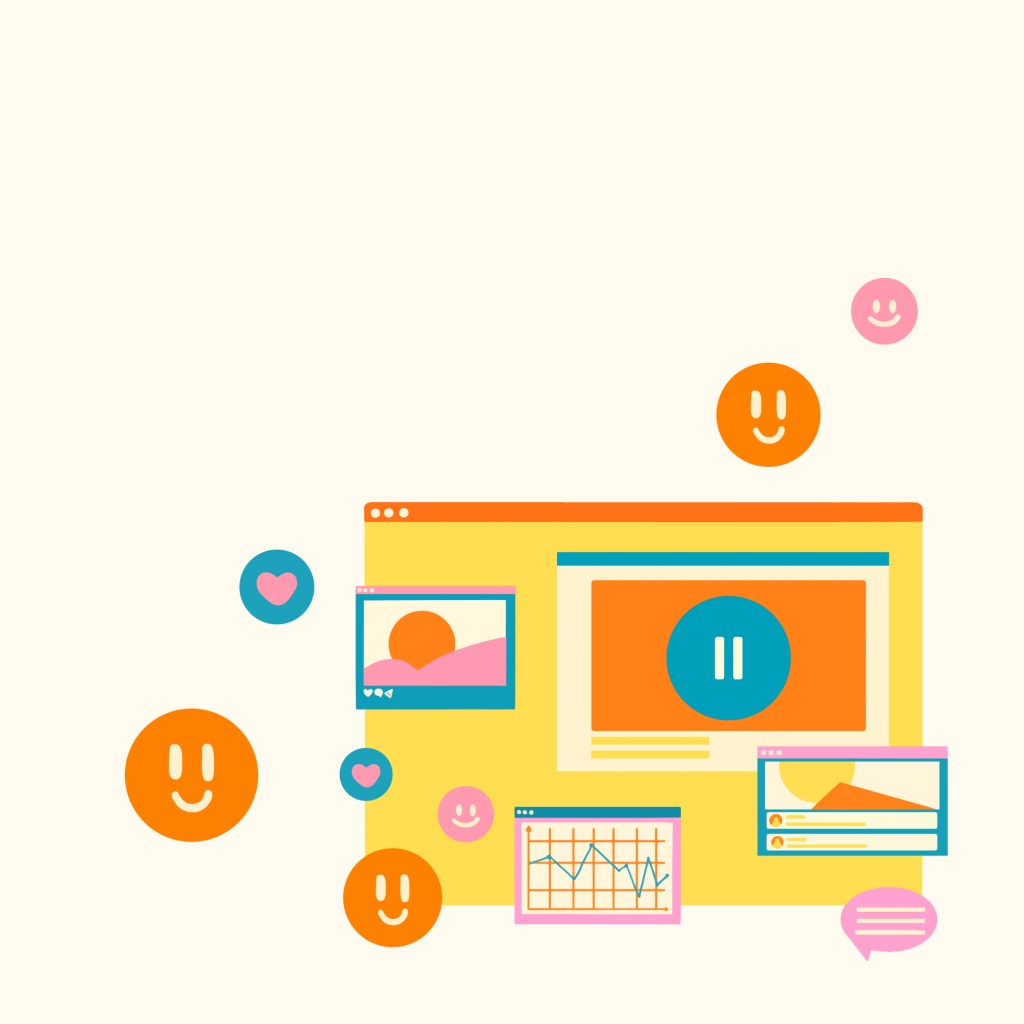 A Secure Website
Considering that online shopping is more popular than ever, it's paramount that you secure your website through Secure Socket Layer (SSL). The SSL will encrypt the information passed from one computer to the other.
When shopping online, the credit card information you put in when completing your order is encrypted when transferred to a different source. However, if a website is missing an SSL, the information passed from point A to point B isn't encrypted, allowing other computers to see any sensitive information you provide quickly.
However, when SSL is present, data is encrypted and unreadable to any other computer other than A and B.
Voice Search
Many are inclined to use the Voice Searching method rather than typing in their searches. A Voice Search changes the way you should be optimizing your keywords. Rather than using only certain words, now you can use phrases instead.
Despite how advanced or complicated it may sound, Small Business Owners can already add this to their Online Marketing Strategies by using Voice Search-oriented keywords.
Online Engagement
Active online engagement helps build trust between you and your client. Online engagement is critical because loyal customers will help in sustaining your business operations. Customers will feel empowered knowing they have control over the functions of your company and its products or services. Additionally, this'll help attract more clients due to the purchasing experience.
Email Marketing Campaigns
Great Email Marketing Strategies allow you to reach your existing customers and potential ones too. Big companies regularly send hundreds of transactional emails to their clients and potential clients. To name a few, they're for:
updates on their company;
new products; and
promos.
If you're sending a few emails a day (or none at all), you might need to improve on that as soon as possible. Once you start getting a little more advanced with Email Marketing, you can try out Marketing Automation tactics to further enhance your campaigns.
To start with this Business Digital Marketing Strategy, keep your emails' subject lines interesting to get recipients to read them. You'd be surprised by the increase in your emails' open rates.
Blogging
Writing a blog post via Content Marketing is a fresh way to reach a specific audience. Content for this should be new and well researched. Besides blogging, you can also do Guest Postings when you write a blog or an article for a particular blogging community.
Not only will you be able to showcase your website, but you can have access to an untapped market. This strategy will also help in establishing your online reputation.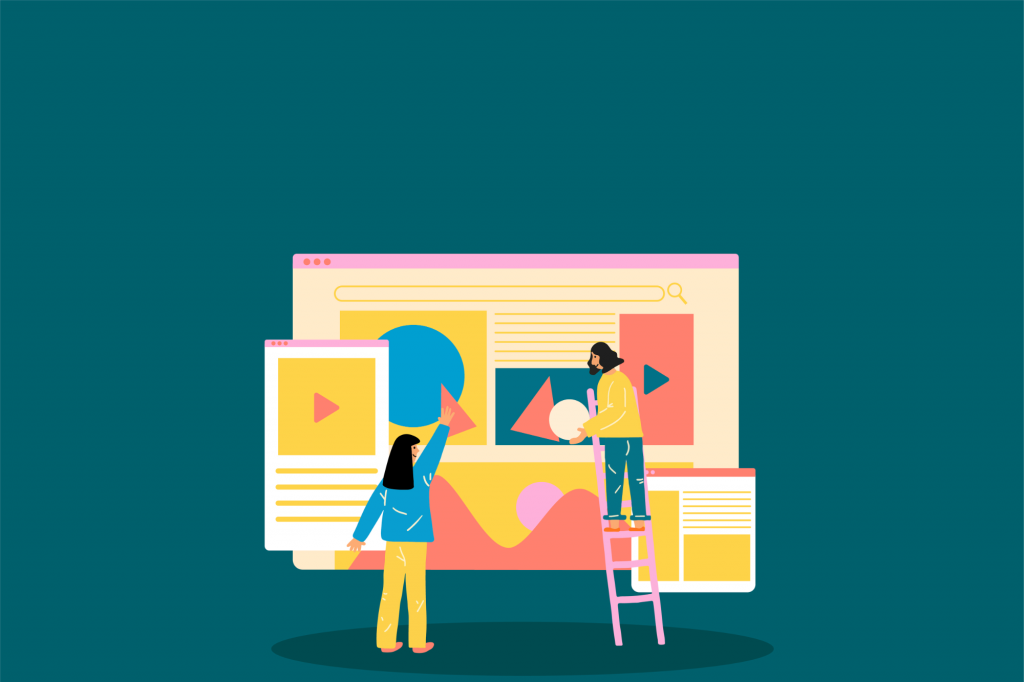 Advantages of Using Online Marketing
Although Digital Marketing has been around for many years, it's expanded only recently. This is mainly because of the technological advances the past years have brought. Moreover, the popularity of using Digital Marketing is also because of the following reasons:
Cost Efficiency
Unlike other kinds of Business Marketing Strategies, Digital Marketing is relatively cheaper. After all, you only need a computer, a mobile device, and a working internet connection.
Online Marketing allows Small Businesses to engage in Marketing Strategies without breaking the bank. There's no need to create focus group discussions, surveys, and whatnot because they're readily available online.
Increase in Revenue
Due to the Internet's borderless reach and technological advances, having an effective Digital Marketing Campaign can help your revenue. That said, the amount of traffic, likes, and mentions should be able to translate to your sales.
Branding
For businesses, especially those that cater to a person's lifestyle, branding is a priority. Thus, Social Media Marketing can help develop your brand by having your posts align with your brand.
Larger Audience Reach
Compared to traditional types of marketing, the technology today does not limit you to your geographical location. You can have a customer from a different state, even from a different country (if shipping allows), instead of just those in your locale.
A Small Business' Online Marketing Strategy allows those with brick-and-mortar shops to raise awareness in their locality and possibly increase foot traffic.
Real-Time Results
One of the advantages of using Social Media and Ads is getting real-time results. When you post, you can immediately track your viewers' likes, shares, views, and comments.
You'll know your customers' likes and dislikes and get reviews of your products immediately. It's like having a focus group discussion in a matter of minutes.
Build Communities
Community building allows users to reach the business quickly and at any time, and any grievance they may have can be raised (and addressed) through this. Build customer trust, and it'll result in harmonious and loyal customer relations.
Small-Medium Enterprise VS Big Corporations
Back in the day, it seemed that local businesses focused more on local clients, working silently in the background and letting the big corporations take the spotlight.
However, with Digital Marketing, Small and Medium Enterprises (SMEs) or Businesses can now compete with big corporations and start making names in the industry. This only shows that having an effective Business Marketing Strategy will enable you to level the playing field.
Craft Effective Online Marketing Strategies Today!
Are you still new to the industry and want to ramp up your marketing efforts? Then, it's the perfect time to utilize the available technology.
An excellent example is Google My Business, from the same brand that brought marketers Google Analytics. Of course, while it helps your Local SEO Efforts first and foremost, it still has the added effect of building brands.
Incorporate an effective strategy to get ahead of your competitors by getting in touch with a Digital Marketing Company in the Philippines. Chances are, they offer a comprehensive Digital Marketing Plan for businesses, big or small, local or international.