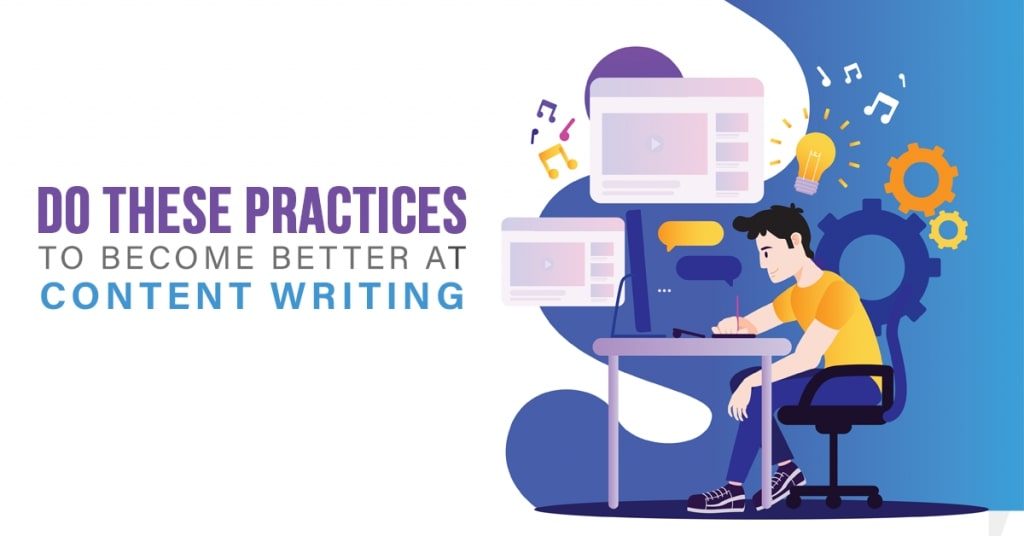 Jan 26, 2021
Do These Practices to Become Better at Content Writing
Web content writers in the Philippines know that the path of a content writer is a grueling one, as in most cases with online and offline marketing, social media, and of course, website content – most of the pressure is on the person writing the content. How they deliver the message through words; and how they can connect with the audience; are only two of the most common reasons why content writers bend over backward; thinking about how to execute such intricacies flawlessly while using the best practices for content writers.
However, nothing beats the euphoria writers feel when they see the results of their painstaking work. When sales are coming in from an ad they wrote; users reshare their blogs on social media; or when a user or even a team member appreciates the content they wrote for a website; finally they can say all the research and effort was worth it.
The writer's path is laden with fulfilling rewards to those who work hard for it; and if this is the path you choose, you are in for a ride. For your first pair of training wheels; we have compiled a list of some of the best content writer practices you can start doing as early as now: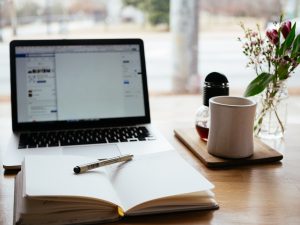 Content Writers Never Forget Keywords But Do Not Overuse Them Either
Any content these days depend mostly on keywords for visibility; especially when it comes to content being posted online. People use keywords to look up something on the internet. If you have content containing the right keywords, there is a higher chance your content will be picked up.
However, that does not mean you have to practice stuffing as many keywords as you can in your content; as doing so can prompt Google or other search engines to ban your website. Be wary about your keyword density, the ideal number being a mere 1-3%, any more than that then your content is at risk of being spammy. 
Improve Your Adaptability as a Content Writer
Good content writers can execute their writing seamlessly in a style they specialize in, but great content writers can execute seamless writing in different styles and tones. Audiences can be grouped into several different demographics, where only specific content styles work.
For instance, while snarky and meme-centered content can work wonders on millennials; it definitely would not resonate well to a group of businessmen. Take the time to read and practice writing in different styles from formal to informal; fun and bubbly to professional and conservative, etc. Nevertheless, regardless of your audience, just remember to avoid writing thin content at all costs.
Keep Researching for New and Trendy Keywords
One wrong practice writers tend to do is doing keyword research once and then focusing solely on those for a long time. While that is not a bad thing; as eventually, if you keep optimizing a particular keyword in your content, you are bound to start ranking; it also leaves you at an idle state. 
Find the time to search up trending keywords that are not part of your original set; and experiment with writing content using such keyword. Additionally, every now and then update your initial keyword research set; replace non-performing ones with new keywords or using different variations.
Be in Research Mode as Much as You Can
Not just for keywords but for your writing in general, as much of the content you write will stem or be inspired by other information. You just have to make sure to credit your resources and to check for duplicate content from your sources through tools such as duplichecker. Writers have to be vigilant about news and trends that come and go, so they can start writing as these things are coming and not as they are going.
According to Quick Sprout, "Research shouldn't be reserved for planning or writing sessions only." The more you can stay on your feet and research as ideas pop in your mind or on an ongoing basis, the better quality your content can be. 
This One is Obvious: READ
I have never heard of a writer who did not start as an avid reader – you can ask any writer who their favorite author, book, article, or content is and they will always have an answer ready. It is the inspiration we get being moved by another person's writing that ignited the fire for us to walk down the same path.
Thus, to put it simply, to become better at content writing, you need to stock up on a lot of reading as well. While reading up on your favorites is okay, a better practice would be to read up what influencers in your industry or even what your competitors are writing. 
Write and Journey Well
These are just some of the most common best practices that helped many content writers become better at what they do. You might find a lot more along the way, and if you do, go ahead and give them a try to see how they help with your ongoing growth. 
Essentially, being a content writer is all about research and experimentation – it never stops actually. However, what also never stops is the satisfaction you get every time you finish a piece of content.
Should you like to hear more advice about web content from us in the Philippines, feel free to subscribe to our newsletter!