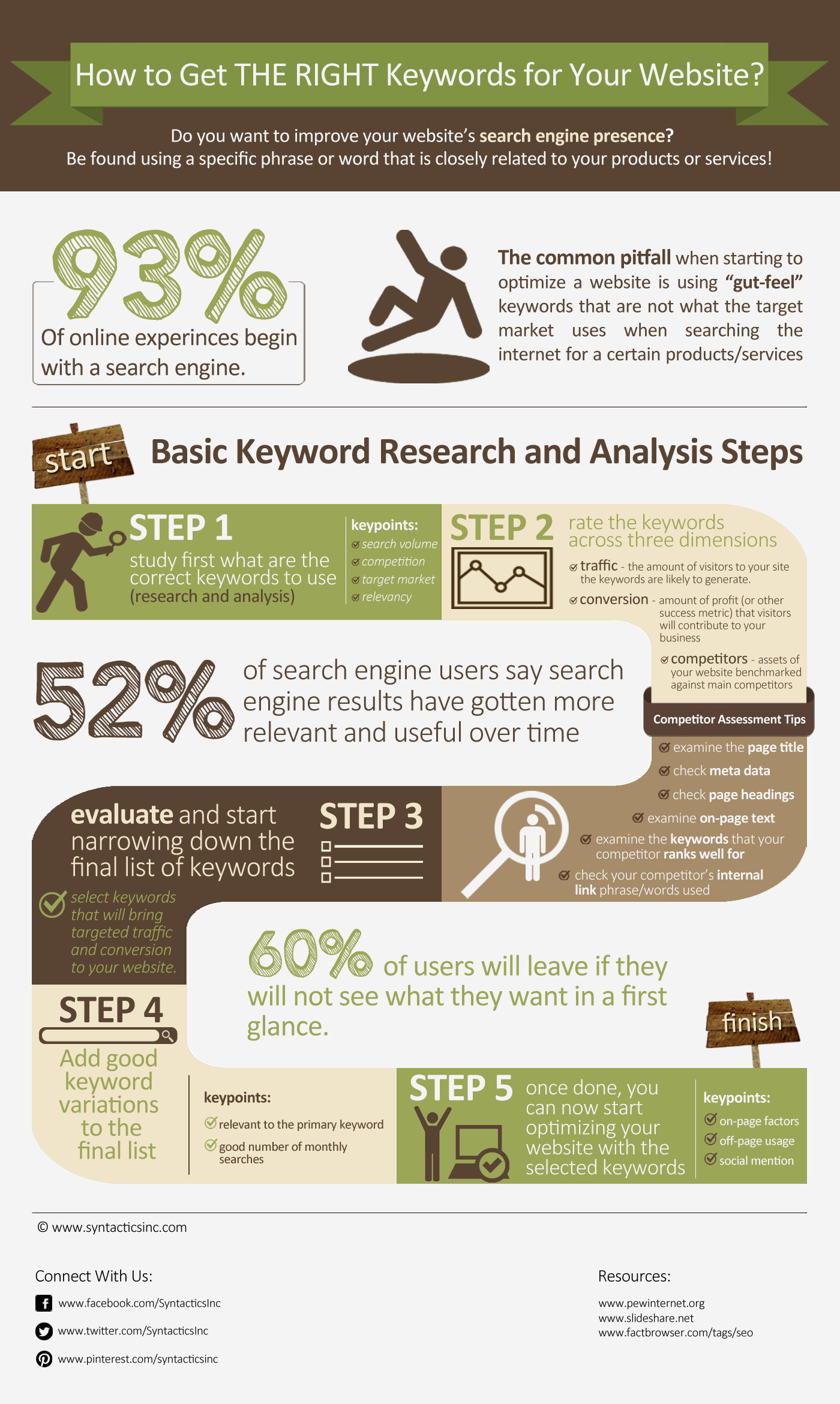 Aug 30, 2013
How to Get the RIGHT Keywords for Your Website? STUDY! [INFOGRAPHIC]
Do you want to have the RIGHT keywords for your website content? Do you want to rank well in all major search engines? Do you want to be easily found when people search for a specific phrase or word that is closely related to your products or services?
All of these things are possible through proper keyword research and optimization. When we talk about research, it means "to examine or study", right? Therefore, you need to study first what are the correct keywords to optimize for your website. Do not just pick those that "you think" will work – YOU NEED TO STUDY THE KEYWORDS THAT YOU WANT TO USE BEFORE IMPLEMENTING THEM. That way, you will have a bigger chance that these chosen keywords will work on your website's advantage. You need to define how your target market will search for your business online.
>You also have to know what are the keywords that you will need to put in your site's home page. It should represent your website as a WHOLE. Or those keywords that correspond to your MAIN products or services. Also search for sub keywords or use key-phrases to widen your scope. Since it's a specific combination of keywords, you can use key phrasing to help you have a bigger chance to be found easily online.
Competitor analysis is also part of keyword research. You need to research what are the keywords your competitors used that helped them get more customers. By doing that, you will have an idea what keywords to use to help your own website get more traffic that can be converted to sales.
After studying, you can now evaluate all the possible keywords you listed and start narrowing down your list. You can start choosing the right keywords to use based on search volume and user relevance. Once done, it's time to implement them by doing an onpage and offpage optimization, and creating a unique and enticing contents. Just make sure to NOT over optimize the keywords to avoid being tagged as "SPAM."