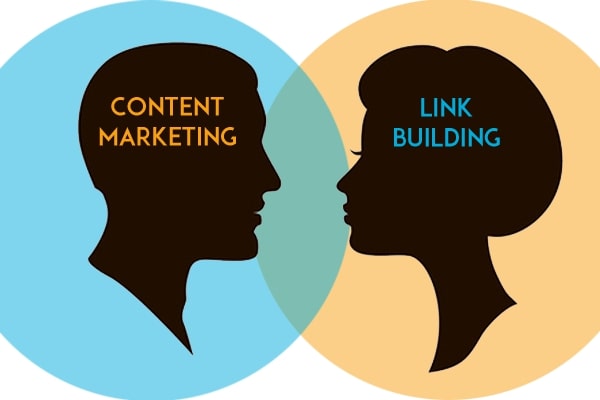 Oct 1, 2014
The Marriage of Content Marketing and Link Building: Why the Two Are Essential For Each Other
The Link Builder
Online marketing consists of various online strategies that are used to promote a business on the internet. Most of you probably know about all these strategies which include local listings, social media optimization, search engine optimization, and content marketing. All of these strategies are indispensable since if you take out one thing, the other cannot work really well. In fact, most websites with blatantly bad "hard-selling" contents have low ranks. Of course, this means that you just have to be good or extremely great at content. You have to write informative and relevant blogs, design eye-catching graphics, so on and so forth. However, there is this one element most content marketers often forget to add. While great content is the key to favorable search engine ranks, you can rank a lot better if your content marketing team has a good link builder on board.
How is Link Building related to Content Marketing?
Link building and content marketing are two quite different things. Even the skill sets required to be a good link builder or content marketer is in no way similar. However, according to Jon Ball from searchengineland.com, "the two complement each other extremely well."
As you all know, content marketing is about conveying a message and disseminating information. Link building is about improving search visibility and "campaigning for the votes of confidence" (Jon Ball).
Therefore, if you put the two together and create a great content coupled with effective link building, you can have a more effective online marketing strategy. This is because with link building, your content becomes more visible.
Other reasons why link building is important:
Aside from allowing your content to become more visible, link building is important for these reasons as well:
Links have always been and still are important ranking signals in Google's algorithm
According to Sean from seo-hacker.com, "the more links you have coming into your site just means that more people are referring you for something you're good at."
Backlinks that direct people to your website are proven to increase brand awareness and customer conversions.
The number of links you build is the only way Google can see how much people value your website
Websites NEED link building in order to keep competing fairly in the business world
Most importantly, do not just do pure content marketing or pure link building, do both to achieve the best results and great website traffic!