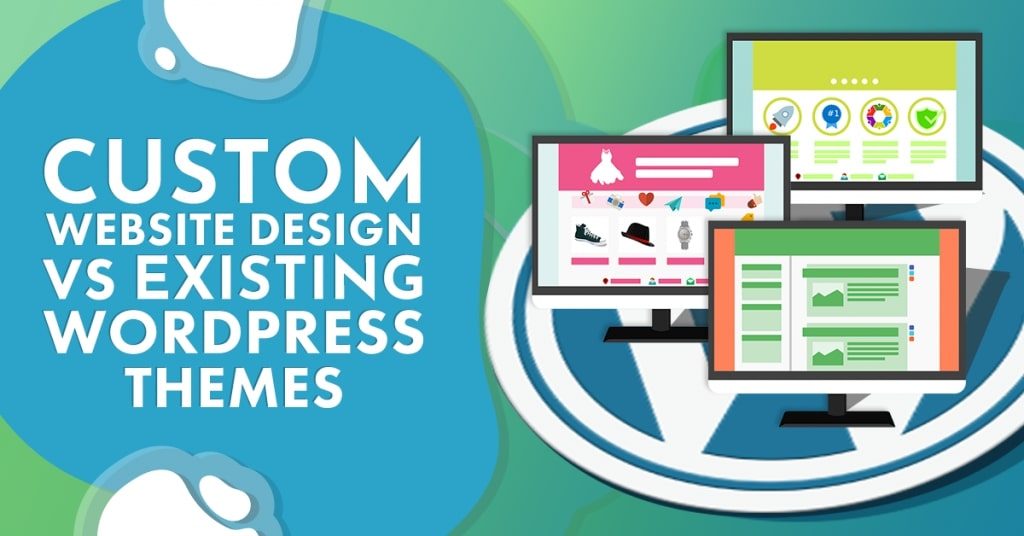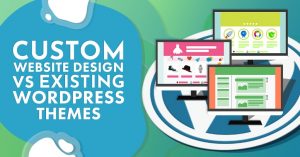 Jan 15, 2020
Custom Website Design VS Existing WordPress Themes
A website is a customizable, cost-effective, and consumer-centered tool to gain conversions. But should you rely on a company for the Custom Website Design you deserve? Or, will you create a website with the help of the WordPress Content Management System (CMS)?
These days, everyone's got a website. This is why it's understandable and highly recommended that your business has one! After all, your business needs a digital or online presence to reach a broader audience.
Having Social Media accounts can help you gain attention in the eyes of a casual audience. However, a dedicated website gets attention from various customer demographics.
Furthermore, a website boosts your company's overall credibility. As a result, the website improves your conversion rate as well. Web Development Companies can provide only one of the two or even both! But, you need to know which one works best for your business long-term.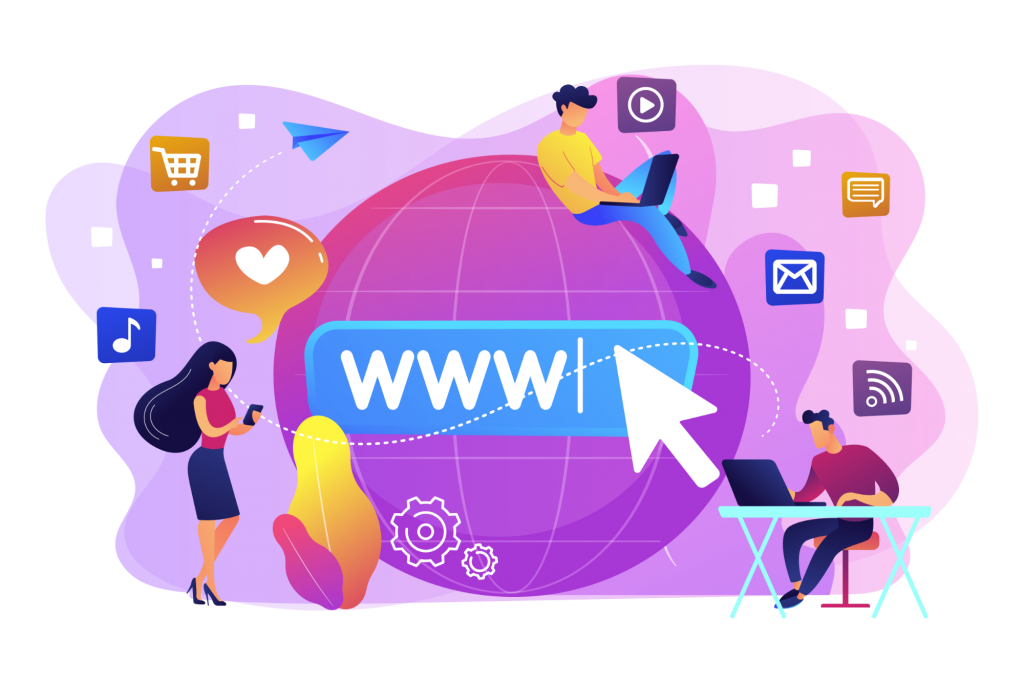 The Importance of Web Design
Now, imagine your ideal website and what it looks like. So, how can you achieve its design? Should you get a Custom Site Design? Or should you install a pre-existing WordPress theme with plugins?
Your website's aesthetic carries weight. After all, people will judge visual appeal in 50 milliseconds. So, that's how little a window of time Web Designers have to impress website visitors.
Thus, you need to prevent site visitors from leaving your website too soon and bumping up your Bounce Rate. So, there are a few points to remember when choosing between using a WordPress CMS Theme or purchasing a customized website design.
Stanford has discovered several guidelines for boosting (and retaining) website credibility. So, a Custom Website Design Company can apply these strategies! These are the Guidelines for Web Credibility summed up:
Tips and Tricks for Retaining Website Visitors
Make it easy for site visitors to verify information found on your website. Offer up your sources via links, so people can see if your content is legit or not.
Allow people to see that a credible organization is operating the site. Display information that indicates the existence of your organization, like an office address!
Let visitors know that real, legitimate people are handling the website. Introduce your team with images and text talking about their credentials or expertise.
Also, allow website visitors the option to contact your business. Add contact details like a business address, email address, and phone number.
Your Web Design should be responsive and presentable. So, your website shouldn't favor aesthetics over function — strike a healthy balance between the two.
Ensure that your website content is up-to-date. Also, it's recommended to return to older content and add new knowledge, making it evergreen.
Don't add too many advertisements like pop-ups or promotional offers. Keep ads to a respectable amount to avoid losing web visitors.
Avoid errors, no matter the kind, as they can ruin the website experience for visitors. So, ensure that no typos or broken links are on your site.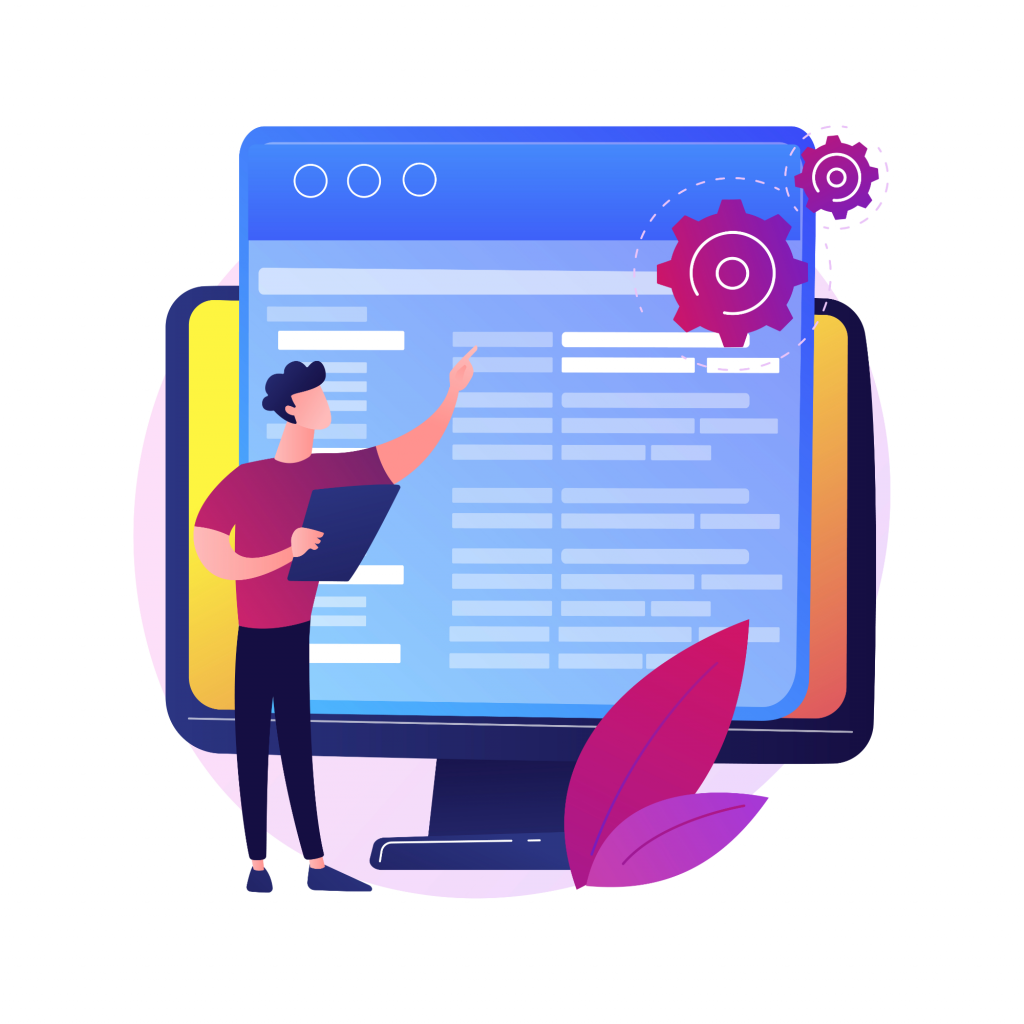 Custom Website Design VS WordPress Themes
Existing WordPress Themes 
With WordPress 5.9's release in January of this year, more people have enjoyed a WordPress website's many benefits. Such benefits include its varied themes and plugins! W3Techs says "43.0% of all websites" use WordPress as their Content Management System. In addition, a few Custom Web Design Services or Companies use the CMS or page builder to create websites!
Thousands of WordPress themes have all kinds of designs. So, there's undoubtedly one for your WordPress site regardless of your industry. However, as mentioned earlier, aesthetics aren't the only thing to consider!
There are many advantages of using a WordPress CMS Theme versus a Custom Design. But unfortunately, not all WordPress Themes are created equally.
Pros of Choosing a WordPress Theme VS Custom Website Design:
WordPress Themes are Cost-Effective. As long as they're available, WordPress CMS Themes are ready for editing. After all, WordPress CMS Themes are coded before they're made public. Additionally, WordPress themes are easier on your wallet, especially if you don't have the budget for an all-new website.
You Don't Need a Coding Expert or Coding Knowledge. Creating a website takes coding knowledge and time. An existing WordPress Theme save time on the design process as the template is already there!
It Doesn't Lack Functions. On WordPress, you can easily install additional plugins on your theme, depending on your needs. So, for example, if you're setting up an online store, you can install a WordPress plugin that supports eCommerce functions.
The Website Can Cater to a Broad Audience. There's no need to worry if a theme gives you the impression that it's designed for a broader audience. WordPress has "almost 60,000 free plugins" and will add more as time goes on!
You Won't Leave Out Your International Audience! Other themes also support multiple languages rather than just English. It's a much welcome bonus when you're accommodating international clients.
Cons of Choosing a WordPress Theme VS Custom Website Design:
Other Businesses Use Existing WordPress Themes. Of course, with WordPress being a popular CMS, you can't guarantee that your site doesn't look like another business'. However, you can edit your template to resemble your brand better.
WordPress CMS Themes Aren't Flexible in Terms of Coding. A website designed and built by Web Devs will be flexible right off the bat. However, premade Website Themes are excellent options for people who don't know how to code. But, your site's functionality is defined by the theme you chose.
Some Themes May be Coded Inadequately. When you encounter any bugs within the theme, you'll have to hire a web developer to fix them. Unlike with a Design and Development Company for your Custom Website, you won't always have technical support.
Some Theme Codes are Bloated and Slow the Site Down. Moreover, other creators may stuff themes with codes for various functions you don't need for your website. Furthermore, you may come across themes with spam, malicious ads, or security vulnerabilities.
Custom Website Design
Since Web Designers and Developers are creating something from scratch, you can request your site to look however you want it. Your only limits are your requirements and budget, but anything is fair game as long as you stay within them. Also, choosing a dedicated Design Company guarantees a high-quality website!
But, when you choose to work with a Custom Web Design Company, be prepared to answer a few common questions they have for you. In addition to the design, you might have to share more about your business, target market, and goals. As a result, they can better deliver your Custom-Built Website.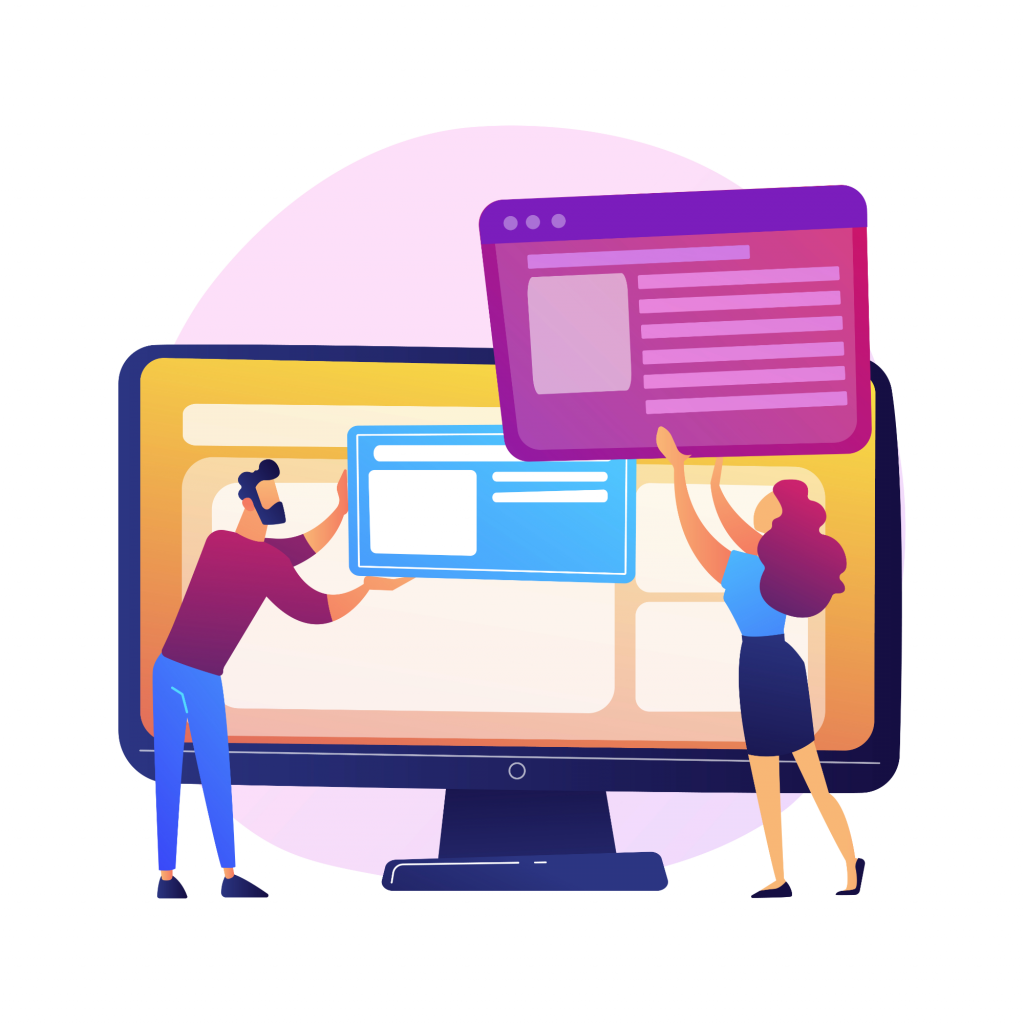 Pros of Choosing Custom Website Design VS WordPress Theme:
A Custom Website is Unique to Your Company. Dedicated Web Developers can create a website tailor-made for your business. Web Design isn't just a question of which fonts and color schemes to use. For your brand to stand out, the last thing you want to avoid is looking similar to other businesses.
You Can Modify the Entire Layout too! Devs can build and modify your business site to your liking. After all, full customization allows for more flexibility and functionality than a prepared template. So, with Custom Design, you'll have complete control of your uniqueness.
A Custom Website is Responsive. You'll have complete control of your site's features if you have it customized so it's responsive, or rather, Mobile-Friendly. Since your website can easily adjust its layout regardless of the screen size, it's a significant advantage. After all, many users prefer mobile devices.
Cons of Choosing Custom Website Design VS WordPress Theme:
Building a Specialized Website Can Take a While. If you're thinking of getting a Custom Site, make sure you're ready to invest more resources

—

especially time

—

for it right off the bat. Thus, expecting to have a specialized website finished overnight isn't realistic. But, you're sure to gain leads with your new site once it's finished.
Custom Site Design Requires Money. A customized site tailored to your requirements calls for a significant budget. (Still, a Custom Website Design Company can be flexible with the budget!) Furthermore, future redesigns will cost time and money.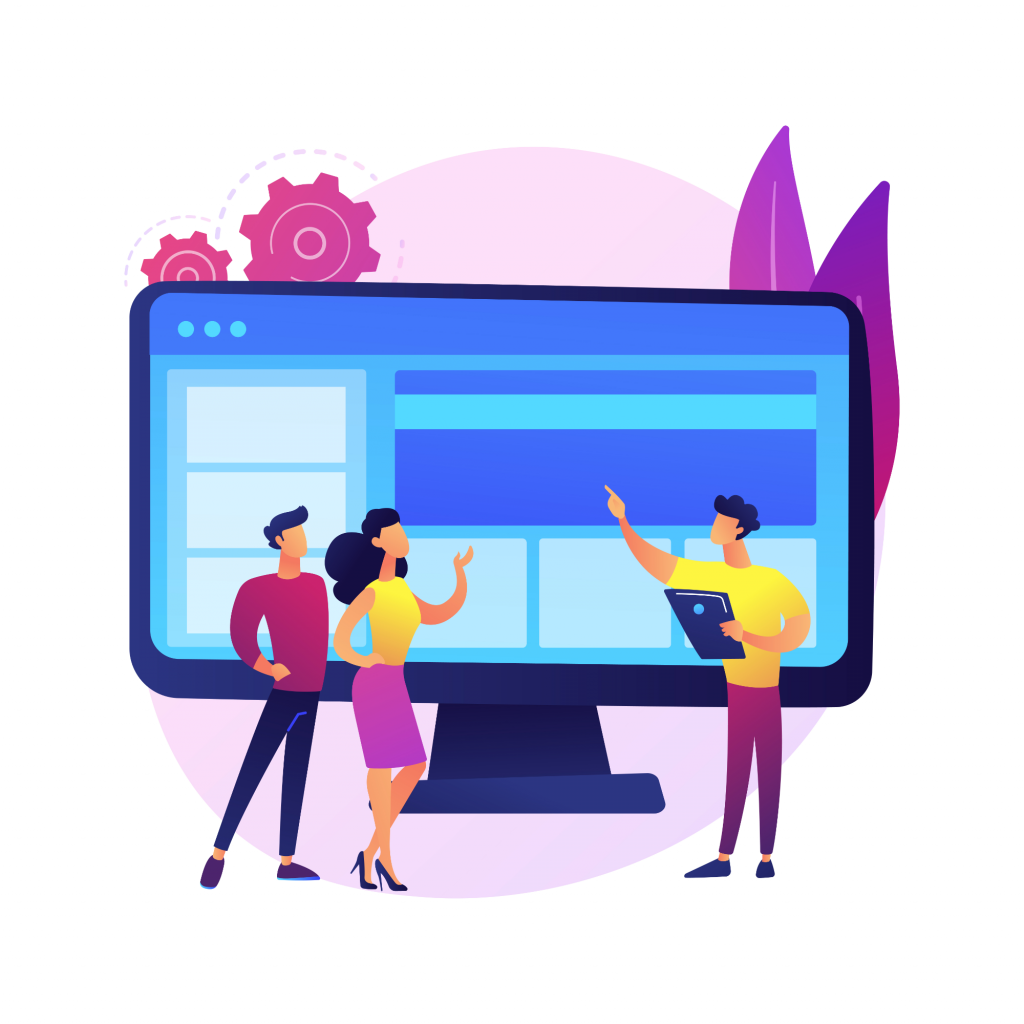 Apply Custom Site Design or a WordPress CMS Theme: Which Will You Choose?
A well-designed website can cater to your clients efficiently. It's all about communicating to them that your website is a platform to reach you easily. Consequently, they can avail of your products and services via your web pages.
So, choose wisely, and you'll be able to maximize the benefits of the perfect Web Design. Got a concrete vision of your site's overall design? Hire a Web Designer in the Philippines to make it happen today!