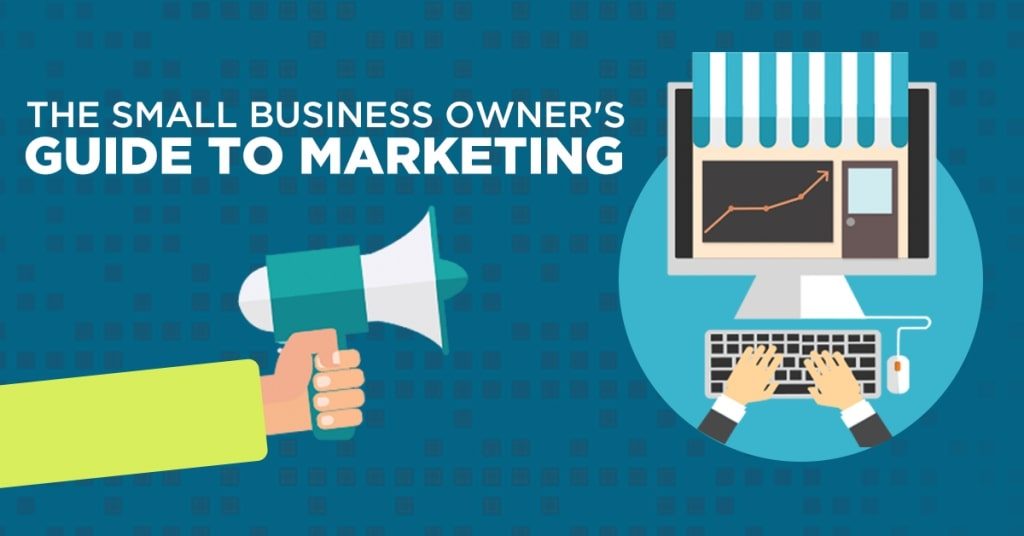 Mar 22, 2019
The Small Business Owner's Guide to Digital Marketing
Digital Marketing for Businesses
Any entrepreneur starting out a business is sure to be facing the challenge of attracting and retaining customers. Digital marketing can be the most effective tool to get the challenge under foot. However, it can also be quite difficult to master. It is a time-consuming and costly endeavor, and a lot of business owners just don't have that luxury.
Over time, as digital marketing tactics continue to evolve, your marketing strategies may go stale. Your competitors will look for new ways to market, and customers might pay more attention to them than you.
Staying Updated with Digital Marketing
Any good marketer would say that keeping an eye on new trends, emerging digital marketing strategies and platforms, and other fresh new ideas create a substantial impact on getting your brand messages out there. Keeping up with the changes is imperative, and following marketing trends is just as crucial to keep you at the forefront.  
The soul of being able to drive sales is marketing. It's a fundamental ingredient in business success.
For business owners who have little to no experience in marketing, this can cause quite the panic. Thankfully, there are a lot of simple things you can do to market your business, even on a shoestring budget.
Here are some ways your small business can master digital marketing:
Social media provides your business with an effective and convenient way to be seen by your target audience and build awareness around your brand. However, simply having accounts is not enough nor is sporadically posting updates twice or thrice a week, or even less.
You can't take a chance on social media complacency. Post fresh content now and again to direct more attention to your small business and be up-to-date with any advancements to improve your online presence on social media platforms.
Publish Meaningful Content
Content influences almost every other online strategy. What good will it make if you update your business' website frequently but publish poor content?
The content you create should act like a magnet – attracting customers, not driving them away with paltry work. Today's prospects have a stronger appetite for good information, and they are even more discouraged by hard selling.
Audiences have wised up, so it's crucial to provide them with quality content that encourages them to engage with you and ultimately drive profitable customer action.
Know what sets you apart and hone that unique value proposition. This is crucial for higher conversions. For example, in digital fitness marketing, you can advertise the profiles of the different trainers you work with.
With the growing number of competition in the market, you might be regarded as a small fish in a big pond; therefore, it is consequential to recognize what you can offer and what others can't and to let your target customers know what exactly that edge is.
Knowing your UVP (unique value proposition) creates a strong difference between you and your competitors and increases both quantity and quality of prospective leads. Let prospects know that you are better than anyone else, and why they should choose you.
Become as informed as possible of every aspect in your industry. You can't sell to everyone; know your target audience and focus on them.
Digital marketing is the most efficient and cost-effective way to market your small business. In this day and age, more people are turning to online searches to look for products and services they need, which you might be offering.
Your competition is probably building and strengthening its online presence, so why shouldn't you? Make sure to maximize your online presence in every relevant social media platform and make sure your business looks good on each one of them. Also, consider putting up a mailing list to reach out to customers more easily with product updates and coupons.
Paid ads are especially beneficial to small businesses; your modest investment may reap massive returns. If you are new to the scene and do not have a large following yet, paid advertising just might be your knight in shining armor.
Paid ads target specific audiences that might be looking for your product and/or services. The synchronization of both free and paid digital marketing will allow for a consistent and coherent customer engagement, a boost in sales and an increase in prospect leads.
In the market today, the online characteristic required of companies demands that small businesses compete on a larger scale. Small businesses can best stay afloat and relevant through the use of online marketing.
Being smart with digital marketing ensures an improvement in your business' performance by increasing customer attraction and retention. However, there is no silver bullet or a one-size-fits-all strategy in marketing.
Lastly, every small business is different, and appropriate digital marketing strategies may vary. It is important to know what digital marketing techniques and courses of action are best suited for your business.