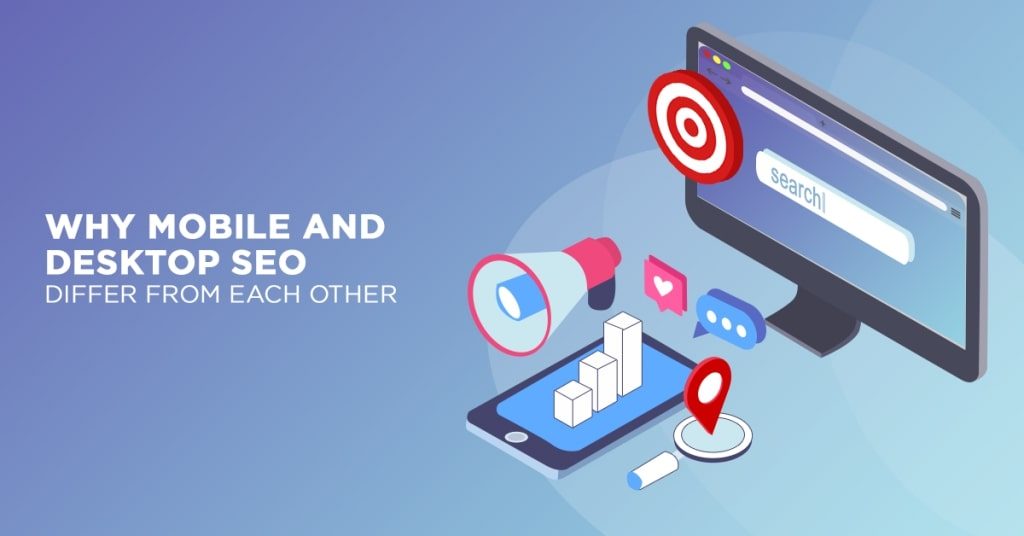 Sep 20, 2018
Why Mobile and Desktop SEO Differ From Each Other
Smartphones and tablets are indeed taking over the internet and preferred more by users when browsing online. Google proved this fact in 2015 after giving out a confirmation that searching online through desktops had been surpassed by mobile search or browsing. Because of this, mobile SEO is becoming a bigger deal (and should be) for many website owners. This prompted marketers to start deliberating whether their strategies were effective in terms of both desktop and mobile SEO and traffic.
In 2017, Search Engine Land conducted research and tracked Google's mobile-first experimentation. After monitoring SERP listing data for nearly 25 million keywords, it was discovered that 79% of listings have different ranks on mobile and desktop devices.
That being said, what makes mobile and desktop SEO different?
The Difference Between Desktop and Mobile SEO
User Setting
One of the differences between mobile and desktop SEO is the current situation of the user when s/he is browsing. Let's take a look at two different cases:
First, a person in the city needs to immediately find a shop near him that sells dog food. Using his mobile phone, he browses online for "pet stores near me" or "where to buy dog food in my area." He'll get a list of pet stores and probably phone numbers and addresses of those stores in his search results. He can then directly call the number listed or get directions through online maps through mobile browsing or SEO.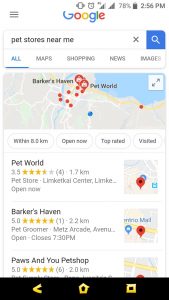 The second situation is a user searching for an online store using desktop where they can buy a specific design for bedsheets and blankets. This user will then go through the top websites on the list and browse through their collections to see if they can find whatever they're looking for. If they do, they can order it by contacting the store or by putting the items in the shopping cart and paying for them through debit or credit. They will then wait for their order for a week or more.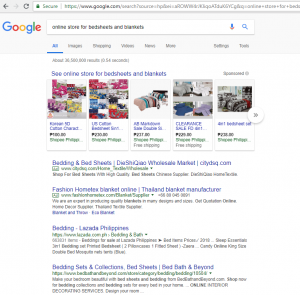 You can already see the difference between the two instances, but if it wasn't all that clear, the difference is the degree of urgency. Mobile users mostly need results that offer immediate action whereas desktop users have more time to make decisions and finding results during desktop browsing.
Different Views
Mobile phones and tablets are smaller than the screens of desktops and laptops. Hence, titles and meta descriptions for desktops won't come out the same way on mobile phones, and there is a slight difference between desktop SEO and mobile SEO when browsing.
Additionally, content made for desktops might look or read longer on smartphones. When this happens, there's a tendency users will skip that content because they usually don't want to open a title and description with ellipses, and as most wouldn't be too interested in exerting the effort to scroll further or read more.
Keywords
There's also a greater tendency that the keywords searched by mobile and desktop users are different. Mobile users often incorporate different keywords which are often more specific and longer.
Mobile SEO Strategies
Now that we've got a more precise idea on how mobile and desktop SEO differ from each other, below are a few ideas that might help you with your mobile SEO strategy listed by Jim Yu from Search Engine Land to help with your mobile traffic:
#1 Mobile Keyword Research
Start thinking like your potential customers who are on their phones when searching for the product or service you're offering. Consider adding terms to keywords such as your current location as those will be more relevant to on-the-go mobile users.
You also have to consider different contexts where mobile users may instantly need the product or service you are offering.  Lastly, take into consideration that because of the smartphone advancement, there are situations where users verbally deliver their query through Voice Search. Hence, there is definitely a need to use more keywords that are specific, longer, and more local for mobile SEO.
#2 Ensure Contents Are Mobile Friendly
Make sure that your website's pages are mobile-friendly so users won't have a hard time browsing through your page. Make sure no text is too small, and no icon is too big and flashy.  Making your website mobile-friendly will also include it in Google's mobile indexing. Additionally, Google also penalizes sites that are not responsive. To ensure if your site is mobile-friendly, Google has a test tool that can identify aspects in your page that should be improved.
#3 Track Desktop vs. Mobile Traffic Engagement
You should keep track of how much traffic your website is receiving from both desktop and mobile. This information will then show you how users interact with your website. This will also help you understand what aspects of your site needs improvement to better cater to the needs of mobile users.
#4 Titles and Meta Descriptions
In both desktop and mobile SEO, your titles should easily catch the attention of users and contain what product or service you offer. Your meta description should also be more concise. However, it should have more information such as the description of your product, contact number, and address.
#5 Improve Speed
Like what we mentioned before, mobile users usually need results that are immediate. Many surveys have also found that most customers wait for an average of two seconds for a site to load. If it exceeds that, they usually exit and move to other sites in the results. Hence, it's crucial that your site is at top speed so that viewers won't wait around and close your page.
In conclusion, smartphones are continuously updating and are more preferred by users when browsing online. Incorporating mobile SEO should become a priority for website owners aside from making them mobile-friendly. If you're in need of the right mobile SEO strategies to increase traffic for your site, we are an SEO agency in the Philippines that can help you out.