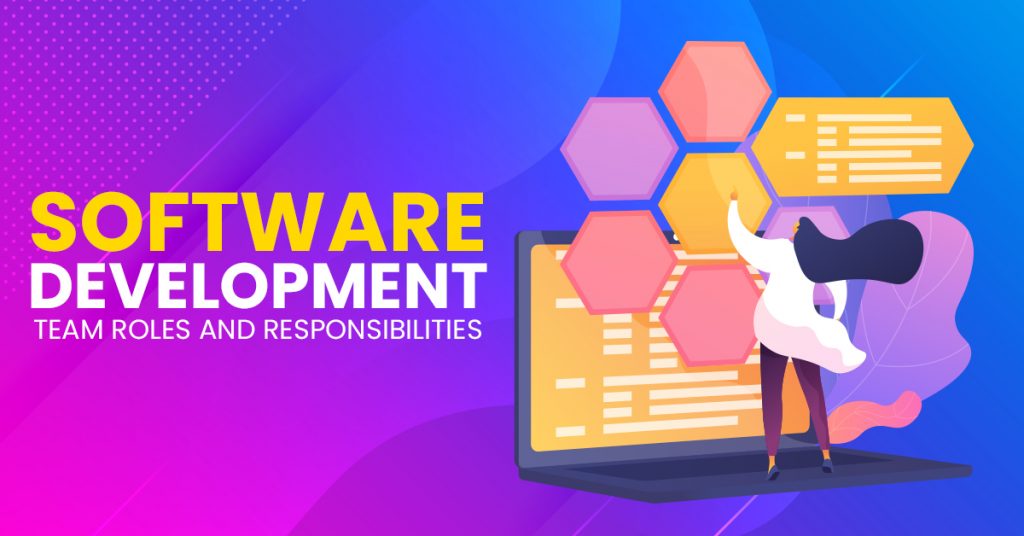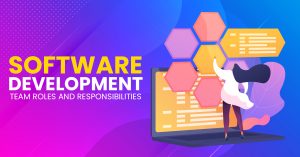 Feb 26, 2021
Software Development Team Roles and Responsibilities
You can compare custom software development to a ticking grandfather's clock. It will not tell time accurately unless you oil and organize its cogs and gears properly. Similarly, for a project to be successful, you need careful planning and a team of skilled professionals to help achieve your goals and objectives. As such, you must choose the right custom software development company for your business. For this article, we will check out the software development team members and their respective roles and responsibilities in producing successful software development projects.
Roles and Responsibilities of the Software Development Team
Today, leading industries employ custom software, specifically automation software, by hiring a software company in the Philippines to improve work operations and overall business efficiency. These industries have acknowledged that custom software solutions are a must for their business.
Project Manager
A Project Manager (PM) is the software development team leader who converts business requirements into technical solutions. As such, they should be involved in the planning phase so that they can ask questions about the business requirements directly from the client. Project managers work closely with software developers to provide them details, such as the statement of work, and estimates for the proposed business solution.
Moreover, the project manager develops a project plan and manages project deliverables. They also scout and recruit other software development team members. They are also responsible for determining what methodology should be used for the project. Additionally, they create a project management timeline that will show team members a breakdown of the various stages and activities they need to close the project. As such, it is the project manager who will assign tasks and respective deliverables to each of the team's members. Finally, you can also expect the project manager to provide regular updates to upper management.
Business Analyst
The Business Analyst (BA) or Business Systems Analyst ensures the correct documentation of the client's requirements. As such, they are responsible for designing and developing software systems and apps tailored to a client's specific business needs. They make decisions regarding the design choices and the technical standards needed to complete the project. Doing so helps the accurate and efficient planning, development, and implementation of a software solution.
Aside from this, the business analyst is also expected to gather requirements from the users. They are also the ones who will document the technical and business requirements expected by the client. They test solutions to help validate the project objectives. You can also ask business analysts to verify that project deliverables meet the previously set requirements. Also, beforehand, the business analyst should already identify, manage, and mitigate risks concerning the project's architecture. 
Database Manager
The Database Manager helps design, develop, and maintain an organization's database. They are the software development team members who are responsible for engineering data storage and retrieval systems. They also work hand in hand with the developers in troubleshooting database issues and building software solutions. Moreover, they implement database recovery procedures and other safety protocols.
In relation to this, the database manager is also tasked to enhance the performance and scalability of the database architecture. They also develop database features that comply with client needs. Also, because databases deal with information, database managers are also responsible for protecting data and ensuring its integrity and quality. For this, they need to employ data security features and other restoration policies and procedures in the software.
Developers and Designers
The software development team members are also composed of front-end or back-end developers. They are the ones who will build the deliverables based on technical requirements provided by the project manager. For this reason, other software development team members should communicate properly the client's technical requirements to the developers to ensure that no risks and inaccuracies surface in the creation of software solutions.
Aside from software developers, you may also need to employ web design services to create modernized pages. As such, the software development team should also include web designers: namely, the UI Designer and the UX Designer. The UI designer designs the user interface by transferring content, style, and graphics to a system presentation layer. They also provide solutions to continue per expectations and requirements. In relation, the UX Designer ensures that end-users get an excellent user experience while using the software. They are responsible for checking out what the competition is doing. They also improve and innovate applied solutions based on how users interact with their devices.
Quality Assurance Manager
In general, the quality assurance (QA) team, under the Quality Assurance Manager's supervision, are responsible for determining and defining the target test items needed for a particular project. They also administer and monitor software testing. Then, they evaluate the overall quality of the built solution to see if it meets the target test items previously identified. As such, you can expect them to specify the required test data, gather and manage the test data, and evaluate the test outcome for every test cycle.
Moreover, they work on the conversion of requirements and design documents into a test plan, which comprises test case and test scripts, that represents the acceptance criteria that need to be met for a successful project. To have a successful software development project, you need quality assurance specialists that would take care of testing and take on daily support tasks relevant to your business needs.
Build Business Solutions with a Software Development Team
With a skilled software development team at your side, you can build software solutions to answer your business needs. Employ the help of a custom software development company from the Philippines and resolve your business concerns today! Start working with a software developer from the Philippines now!