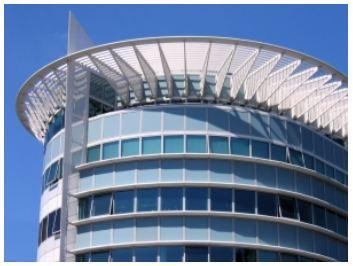 Aug 8, 2011
Make the Most Out of Outsourcing To the Philippines
There are several advantages in outsourcing (for both off-shore and local outsourcing). I have studied this through research and I have given talks about it to several schools and to the business sector. Most of the items and points of discussions I have given were mostly based on my research and interviews. This time, after more than 10 (ten) years of doing this work, I have come up with my own list of advantages that business and individuals should really consider and appreciate about outsourcing. If you were only planning of maintaining a staff of less than 30, you would be better off to outsource to an already existing company and work out a good deal with the companies. If you do want to setup a larger company and hire more people, then setting up a company and investing in the Philippines would be a good option for you.
Let me point out the several advantages of hiring an SEO, Software developing and Web Design outsourcing company to do the job for you over having to setup one yourself.
1. Avoid the cost in setting up your own IT division – if you outsource, you don't have to spend so much just to setup the division. All you have to do is ask the outsourcing company to provide you with the X number of people of which you will have to pay for a certain amount per head and then you can start the work.
By outsourcing to the Philippines your SEO campaigns, Web Jobs or Software development jobs, you eliminate the following cost for your own company:
a.  Cost of purchasing additional equipment
b. Cost of hiring your IT team
c. Cost of investing in at least 2 Internet connections (2nd line is for backup to avoid downtime).
If you are in the IT industry (whether abroad or in the Philippines) and you are thinking of setting up an IT company yourself, by just outsourcing rather than setting up your own company, you eliminate the following financial and time costs:
a. Finding the right people and setting up the corporation
b. Working out the registration to the various government agencies that oversee the companies taxes obligations and employees welfare (which is approximately about 8 agencies here in the Philippines)
c. Cost of advance payment for rent advance payment (usually 3-4 months of the rent amount)
d. Cost of office renovation and setup
e. Cost of paying retaining CPAs and Lawyers.
f. Cost of purchasing the equipment, servers, network installation and management
g. Cost of getting at least 2 Internet connections (which requires setup fees). As you would need 2 – 1 main connection and the 2nd one a contingency connection.
h. Cost of electricity and water consumption.
2. Team Management – You don't have to look for your own managers.
You need a person who lives and breaths outsourcing. One who guides the team in finding out the latest technology, one who will work with the team to evolve with the latest trends.
You don't have to look for a manager who knows how to handle the SEO, developing and designing operations. You don't have to pay a separate fee to another person to just run the company. The outsourcing company already has a specific leader for each specific service that you may need.
3. Process implementation – Let the outsourcing company implement the process.
The outsourcing company in the Philippines, having the forte in doing the skills you require have already setup the process for the skill and service. Like they say, you don't have to reinvent the wheel. Look for a company that has an established process and work with them. Most of the outsourcing companies are also willing to adjust and iron out their process for you and your desired team.
The outsourcing company also already has their means and methods of monitoring the process and working out the reporting systems for this. If there are tweaks and adjustments to the reports that you feel you would need more for your decision-making, they can work this out for you.
4.  Human Resource Management – If you outsource, you don't have to worry about finding an HR Manager.
Outsourcing companies take care of all the HR (Human Resource) needs. You don't have to hire your own HR Manager and no, this is not just your typical HR officer but also a HR officer who knows the ins and outs of the industry. You would be surprised that there are so many peculiarities in the IT (Information Technology) industry that you don't find in any other companies.
The HR officer will work out all the filtering and hiring of the staff you would need for your team. As I said, the HR Officer for an IT or SEO company is different from that of the regular retail, merchandising and manufacturing company as the HR Officer must know how to filter the best skills, talents and most importantly the characters for the specific position.
The HR officer of HR Department will be in charge of working out the monthly payments and reporting to the BIR, SSS, Philhealth and Pag-ibig. Apart from this, it's the HR officer who will assist the staff in processing their benefits from the respective agency.
Apart from the above tasks, the HR officer should be able to implement the company policies and rules.
5. Finance Management – If you outsource, you don't have to hire a finance officer
Someone has to work out the finances and financial reporting locally. You need a good finance manager who help you with the invoicing and receivable monitoring, budgets, paying the bills, working out the bills, record all the financial transactions and work out the books.
6. You can write-off what you paid to the outsourcing company as a business expense.
7. Building Team Spirit & Growth – You don't have to worry about having to setup the trainings, work out team building activities and finding ways to make each individual in the organization grow.
In running the team, tou have to work out different ways to help the staff in their professional and personal growth. As a manager, you have to always lookout for the best of your team members and thus you have to constantly find ways to help them grow. You have to let them grow professionally by continuously providing them with training, seminars and constant mentoring.
You also have to understand the culture and know what is important to the people, how to motivate them and what makes them happy. It's not always about how big the salary is. Yes, money and the amount are important, but there's really more to it than just that. We all know that everybody goes through the hierarchy and cycle of needs.
In conclusion, if you setup your own division or company, you may be paying lesser in terms of salary per head but you will have a lot of setup, overhead and operations cost to think about. You have to weigh this properly. At the end of the day, if you want a worry free SEO, software or web development business operation at an affordable cost – outsource to the Philippines! Better yet, we are already providing all the above advantages so outsource to Syntactics, Inc!