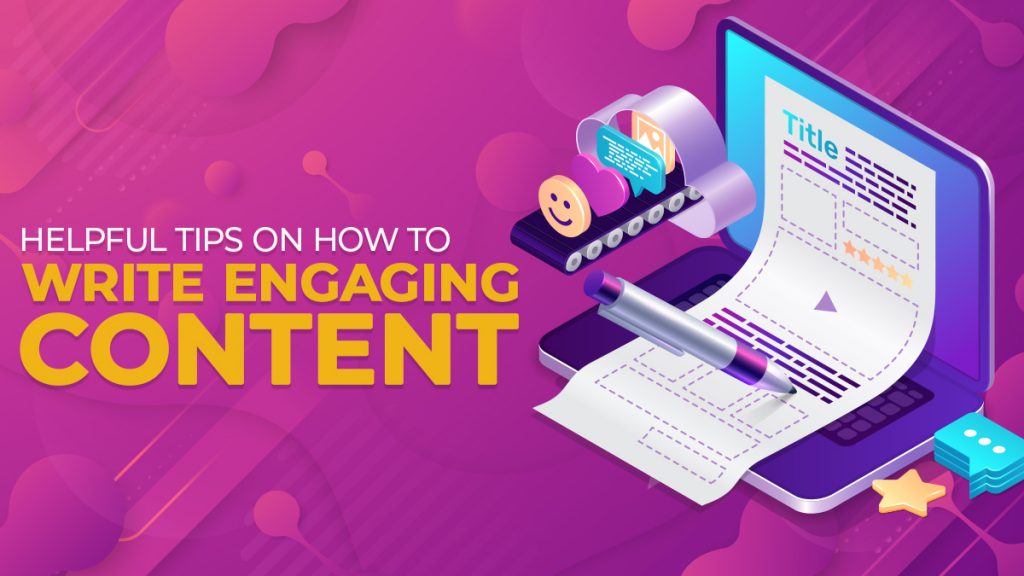 Jul 13, 2021
Helpful Tips on How to Write Engaging Content
Content Writing Marketing expert Newt Barret says that "Genuinely engaging content is so attractive and appealing that it disarms you from your very first encounter… and makes you want to linger to learn more. Therefore, as a content writer, you need to remember that every piece of content you publish online should be refreshing and easy to understand. As a result, you can get more people to read your content. Let us learn five helpful tips on how to write engaging content.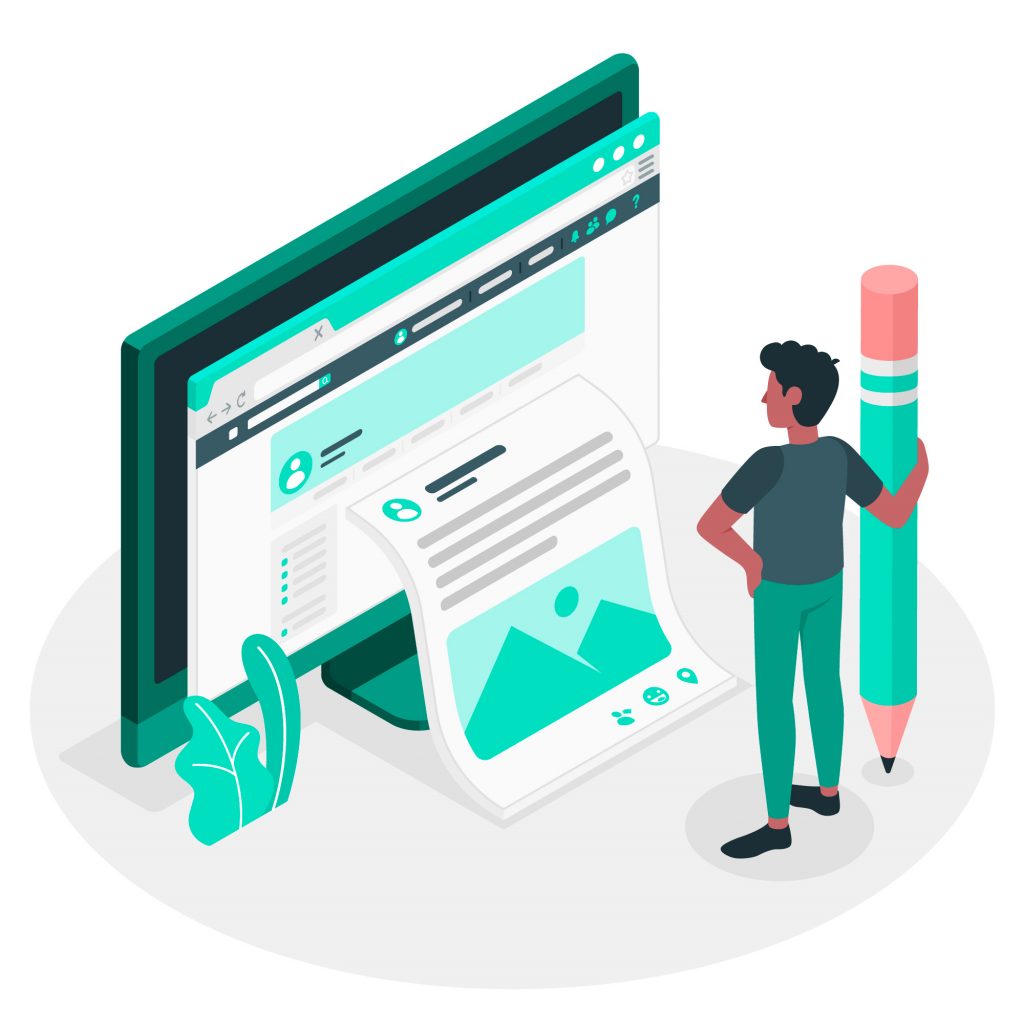 What is Content Writing?
Nowadays, content writing is one of the most sought-after online marketing skills in the industry. It is an excellent communication tool that helps business owners reach thousands of people around the world. Thus, to help achieve a successful online marketing campaign, you need to write and publish quality and unique content capable of engaging its readers and encouraging conversion.
For you to write engaging content, you first need to research what your target audience needs. Next, try to collect feedback from your audience and determine what they need right now from your business. In doing so, you should provide your existing customers and even your potential clients with content that is of help and relevance to them.
Moreover, they should relate to your content and understand what you are trying to say. For instance, if you are writing an article on a complex topic, you should deliver that topic by using simple words. After reading well-written and engaging content, your customers would be more inclined to purchase your products or avail of your services.
Tips on How to Write Engaging Content
According to Neil Patel, an online marketer and a leading influencer on the web today, "Sites rich in content get more links." Thus, if you are running a website or handling various social media platforms for your business, it would be best that you start writing engaging content today. Additionally, you can check out additional tips for writing content that ignites action.
Organize Your Content

When writing content for your marketing campaigns, try to think of a concept that not only addresses your customer needs. It should also be easily understood. It would be best if you learned to organize your content by including only those topics that help deliver the purpose of why you wrote such content. For example, when you think a particular sentence or paragraph is a duplicate of another, you might also remove it. If you see a section packed with technical information, try to rewrite it using simpler words.

Avoid Lengthy Sections

Moreover, to help write engaging content, you should also make use of white space. For those of you who are not familiar with white space, it is one of the principles of conversion-centered design. The technique helps lead the attention of a site visitor to what is essential on that web page. You can do this by sectioning your content. For example, you can use subheadings to indicate that you are already talking about something else. Then, within those sections, you can divide concepts using paragraphs. Also, please take note that you should avoid lengthy paragraphs.

Use a Conversational Tone

Lastly, you can write engaging content by using a conversational tone in your writing. Therefore, you should try to use a voice that not only informs and discusses a particular product or service. You should also try to sound as if you are only talking to a friend. Sounding too technical might discourage a reader. Because of this, they will no longer continue reading your content. Then, as a result, they will not perform your desired action, including subscribing to your company newsletter, purchasing an item, or availing of your service.

Use a Catchy Title

As one of the first things that your readers will see on search engine results pages (SERPs), you should consider your content's title the most important aspect of writing engaging content. As such, you must craft a title that attracts your reader's attention. With a catchy title, you can encourage your site visitors to click on that link and read your content. So, make sure that your title covers everything about your topic. Conversely, it would help if you never used clickbait titles because it will negatively impact your SEO (increase in bounce rate and decrease in ranking).

Always Proofread and Review

Once you are finished writing your content, make it a habit to review and proofread your content before publishing. First, read through your sentences and check for typographical and grammatical errors. For faster checking, you may use online grammar and spelling checkers such as Copyscape and Grammarly. After that, you should also check if what you are saying addresses the purpose of why you are writing it. Then, also check if your readers can easily understand the content. In the end, your readers should perform the desired action (subscribe, follow, purchase, avail, etc.) after reading your content. If you need professional help with it, visit the writing services, such as GetGoodGrade.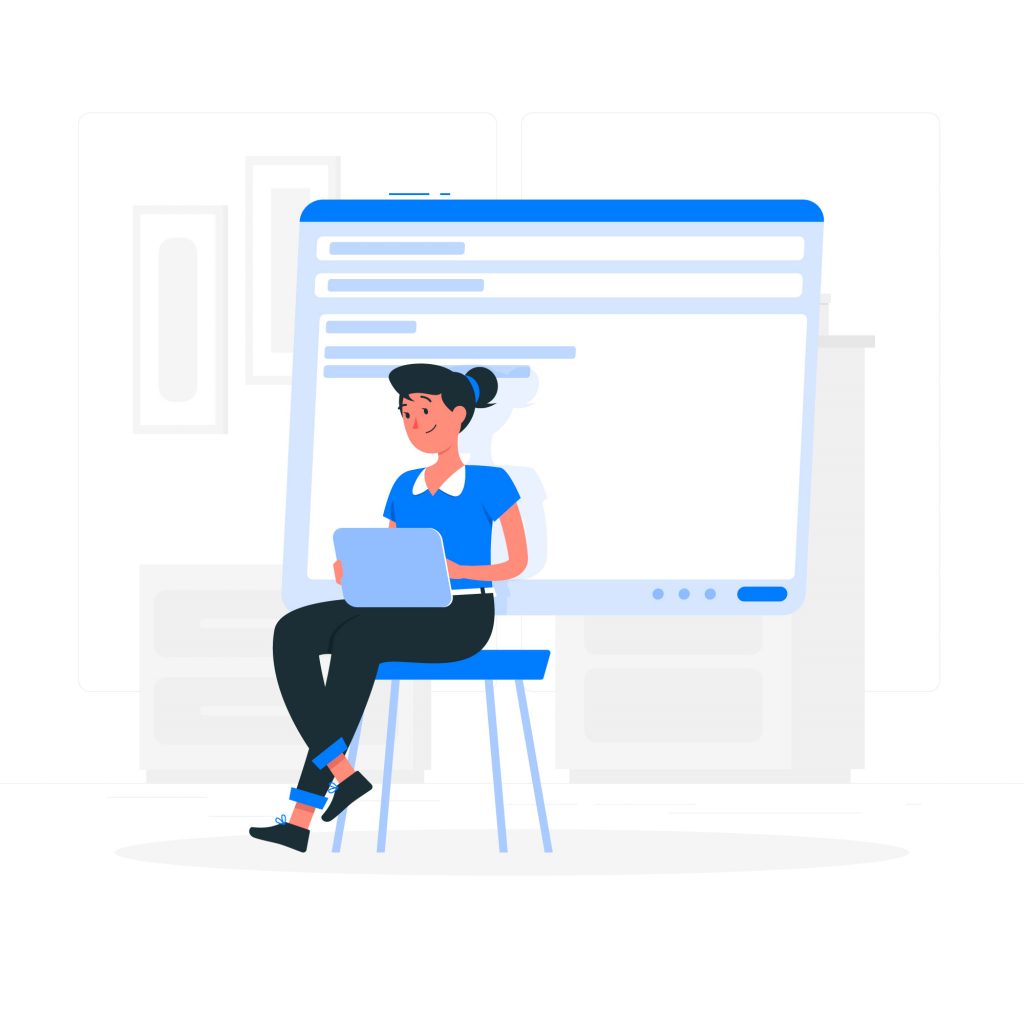 Start Attracting More Readers with Engaging Content
In a nutshell, writers create content how they want to. However, there are times when they ignore the importance of good content flow. We hope that the tips and reminders mentioned above can help create that magical and engaging content ideal for your marketing endeavors.
So, if you need any further help on how to write engaging content, you can consider outsourcing web content services to start you on your content marketing journey. In time, you can create your own content suited best for your target audience!