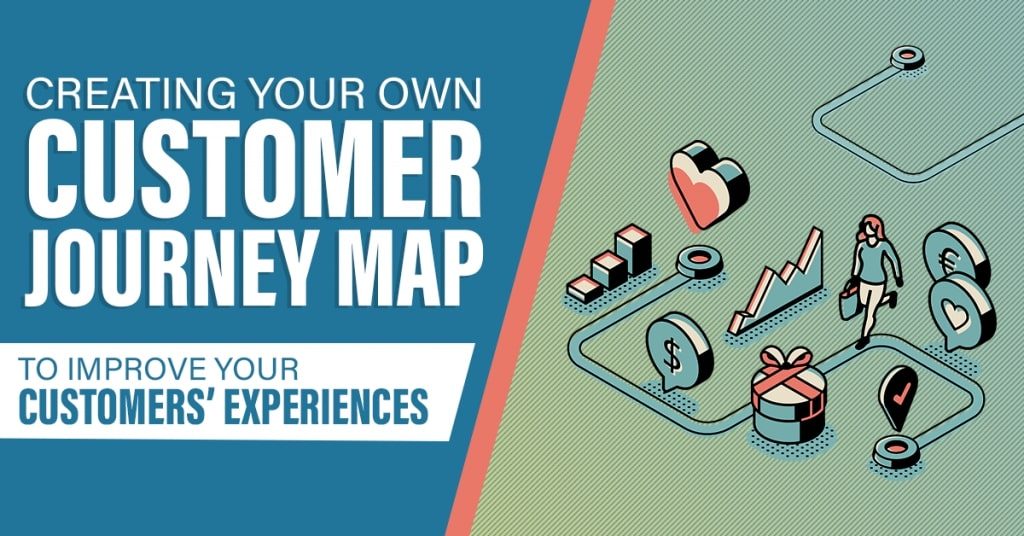 Oct 4, 2019
Creating Your Own Customer Journey Map To Improve Your Customers' Experiences
Your business thrives off the patronage of your customers. This is why customer satisfaction should be ranking higher in your priority list. As a company, aspire to constantly be able to provide the best experience for your customers. Ideally, this becomes second nature. However, while this isn't completely integrated into your standard operating procedures, start by making your own customer journey map that could enhance your customers' experiences.
What's a Customer Journey Map?
A customer journey map helps you objectively examine your business processes from the viewpoint of your customers. This is crucial because a self-evaluation of your business can easily be swayed in your favor. For example, you and your team may think that your website is pretty straightforward. However, it may be a completely different scenario for your customers. Don't expect them to have your website memorized from the homepage down to your last product page. If the steps it'll take them to get to a specific page isn't obvious, they can easily click away. Then they'll most likely look at another brand selling the same thing that has a much simpler process. 
Avoid having this become a recurring issue as this could easily lead to a decline in your sales—which can amplify into a major loss. Statistics show that 67% of consumers stop doing business with companies after having a negative experience with them. The majority of unsatisfied consumers don't file complaints—leaving the company to analyze the lack of feedback it receives. Don't interpret this as a sign that your company is performing well because customers are only likely to return if they are truly invested in what you offer. 
Creating Your Own Customer Journey Map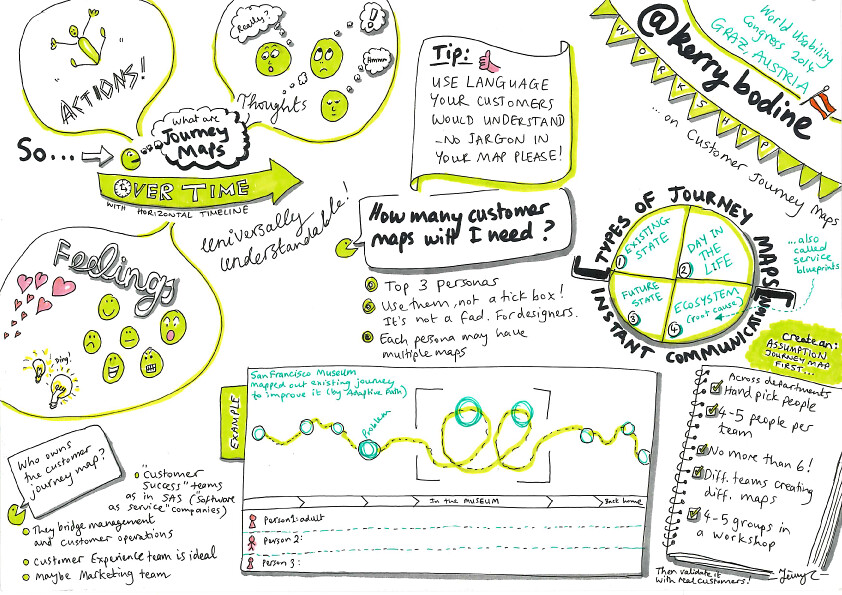 1. Create buyer persona/s
Ideally, you can get a handful of real prospect clients to help you. In cases where this isn't an option, you may need to create one or more personas. The number of personas you make also depends on the number of goods and services you offer. Each of the personas will represent his or her own end goals, reasons to acquire your services, and product expectations. Picture detailed representations of the best possible outcomes. How will they get there? 
2. Identify how they interact with your business
A touchpoint can be any interaction a customer has with your business. These can be online (on your social media platforms and website) or offline (in-store or through billboard ads). Simply hearing about your company can be a significant touchpoint for your customer journey map. In that case, evaluate the impression or signals your ads give out. It's better to have strangers associate your brand as the trusted ally of a well-known public figure than have them circulate false gossip. Your offline image is also shaped by the vibe of your physical store, the personality of your employees, and how they approach your customers. On the flip side, their online experiences can vary depending on the device they're using, the emails you send, and whether your website is fast and mobile-friendly.
3. Monitor and analyze Touchpoints
Take note of the results your touchpoints yield. Do they invite your customers to proceed to the next step or do certain steps put them off? Identify what kind of problems they encounter and brainstorm possible solutions with your team members to fix it. Make sure you test the new processes or protocols to verify their effectivity. Did you solve the problem or should you try approaching it differently? Do you need to increase the inbound traffic to your website? Hire a professional SEO company in the Philippines to help you with that.
While the whole is greater than the sum of its parts, tackling all of the issues you've spotted can easily overwhelm your team. Compile all the necessary information you've gathered for your customer journey map and divide them into categories. Work on taking it one step (or department) at a time. Work your way to the root of the problems. 
When you've finished solving departmental problems, illustrate how they all converge to accomplish your goals. Perhaps you'll spot a few steps you can optimize once the departments meet. Dedicate a wall in your office or a shared online space to illustrating, tracking, and monitoring the overall process and its parts.
In conclusion
Your brand needs to live up to—if not exceed—your customers' expectations. And while their input is important, your employees' feedback is priceless as well.  Also, to fully grow your company as a whole, you have to set aside time to work on hitting your company's internal goals as well. The results may not directly involve your customers, but they will still surely benefit from a project team that's empowered to work more effectively. 
Remember that your end goal is to create a sales process and customer journey map that flows as smoothly as possible. The more obstacles you remove from your customers' path, the better. Engaging in successful and hassle-free transactions can encourage your customers to do business with you again in the future. A continuing streak of satisfactory transactions can make them loyal.