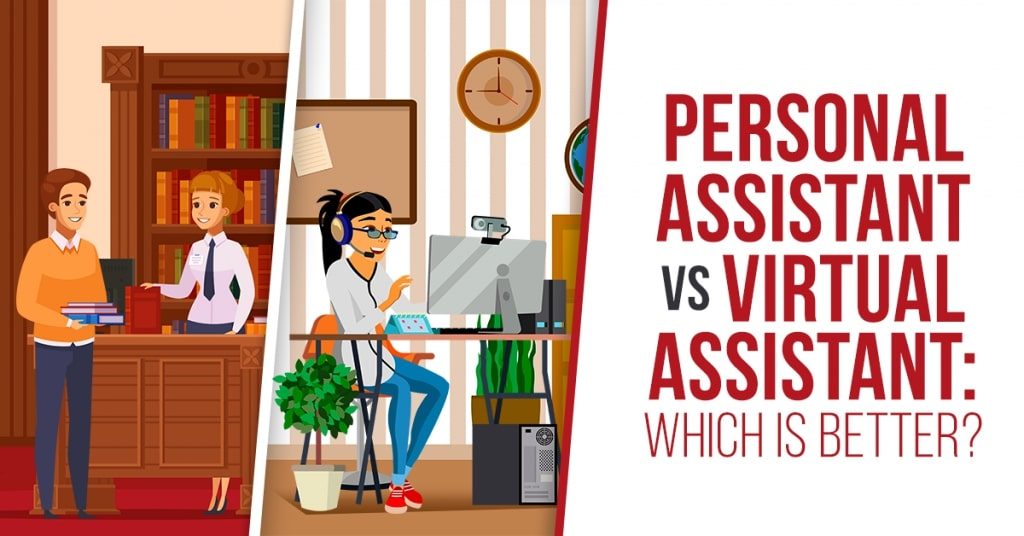 Feb 11, 2020
Personal Assistant VS Virtual Assistant: Which Is Better?
In one way or another, we're constantly becoming busier individuals. This could be for a variety of reasons, whether that's due to the increase in your client base or expanding of your overall operations. Nevertheless, we're left to figure out how to deal with these responsibilities in addition to our current obligations. Plus, we have to stay productive as much as we can. Have you reached the point where you've thought that managing your workload would be so much easier with an extra helping hand? Then it may be high time that you consider working with Personal or Virtual Assistants. 
Unsure which one you should work with? Continue reading to learn more about the advantages and disadvantages of working with each one.

The Benefits Of Working With Personal Assistants 
Consider the type of work you're going to hand them and your preferred communication methods. Is being able to speak with your assistant face to face important to you? Do you heavily take into consideration how they act and respond using non-verbal cues? If this is the case, it's best that you hire a Personal Assistant that works in-house. Moreover, seeing that they're most likely stationed inside or within only a few steps away from your office, you'll be able to coordinate with them more easily. Plus, you'll be able to assign them location-specific tasks such as organizing physical documents, attending meetings, or working at the company's information desk.
This proximity further works in your favor since personal assistants can make time to attend any formal training sessions you require. Furthermore, one of the more valuable advantages you'll gain is the feeling of security with regard to data protection and handling. In most cases, allowing them to work in your office and directly through your servers easily enhances their layer of protection against web threats. As a bonus, it's important to note that having an assistant work for you in the long is an investment. The extended time that you'll be working together enables him or her to better understand your preferences. Therefore, in contrast to working with a virtual assistant, you can ask your personal assistant for advice as you see necessary.


The Disadvantages
Unfortunately, taking proximity into consideration also has its own disadvantage. For instance, during the search for your new personal assistant, you're essentially narrowing down your options to the individuals who are located within your area. Ultimately, you're closing your doors to talent who reside much farther than what's ideal for you.
Moreover, the hiring process significantly becomes lengthier as you'll have to perform administrative work. This is no longer limited to the hiring process but also inclusive of setting up their payroll and providing benefits.

Virtual Assistants And Their Advantages
There are two major ways to hire a virtual office assistant in the Philippines. First, you can look into hiring self-employed or freelance VAs who work remotely in the comfort of their own homes. This is also the more inexpensive route since they save time and money by eliminating their commute. However, keep in mind that it may be more difficult to conduct background checks on these remote workers. On the other hand, you can simply outsource one through a trusted third-party agency and you'll be good to go. This way, you won't need to deal with the entire hiring process, as opposed to hiring a personal assistant.
Choosing to hire a VA is also synonymous with being able to work with any professional around the globe. You're no longer limited to a small pool of individuals within your city. Moreover, there are many things you can only learn through experience. In this case, this makes the VAs' wide range of clients more beneficial. The right e-commerce virtual assistants can easily function as a jack of all trades. More than administrative work, they can also help you run your e-commerce business and perform Search Engine Optimization (SEO). Additionally, they're great for when you simply just need a boost for short-term projects and can skip the long-term commitment.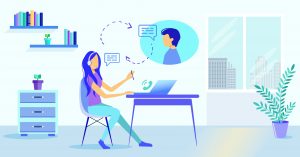 The Disadvantages
Typically, a virtual assistant's schedule is flexible. Therefore, their lines of communication and availability may vary depending on your agreement. And oftentimes, they will be able to work on your assignments at their own pace. This means that you will have to face the possibility that they won't be on-call. And as a result, they may not directly respond to any urgent tasks or revisions immediately.
Working with an outsourced VA presents a different challenge as well. Unlike Personal Assistants who dedicate their working hours to solely working on the tasks you've given, VAs accommodate multiple clients. In this scenario, they may have set work hours that allow you to communicate and work with them. Still, there's little to no need to worry. Agencies typically have their own systems in place in order to monitor their VAs. This still guarantees you that your tasks will be accomplished as soon as possible.
Would You Hire An Assistant?
At the end of the day, you'll know when it's time to hire an assistant, and which type works best for you. Nevertheless, before you work with your own assistant, take a few moments to evaluate what kind of work needs to get done. Personal assistants may be the better choice when you need more manpower in your office for the long term.  On the other hand, working with a VA can be a more cost-saving alternative for short-term projects that can be done.