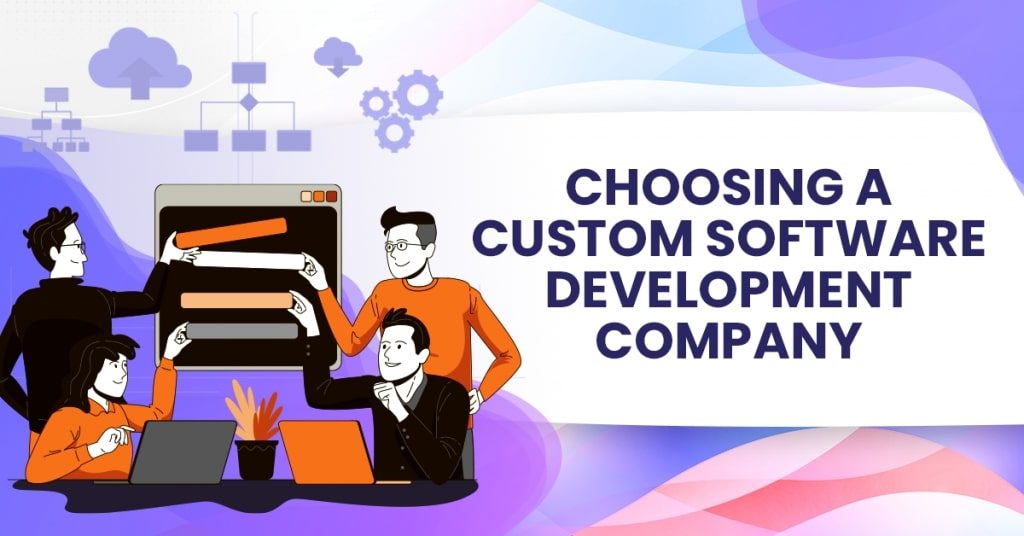 Nov 18, 2020
Choosing a Custom Software Development Company
Hiring the right custom software development company is not the same as choosing what to eat for dinner. It requires a long and challenging process on the customer's end. So, in this article, we will delve on the ways on how you, as the customer, can choose the right custom software development company that will suit your business needs.
What is Custom Software Development?
Science Soft defines custom software development as a process that involves the designing, building, deployment, integration, scaling, upgrading, and maintenance of software solutions to address a defined purpose or business need set by a user or an organization. Unlike packaged or commercial off-the-shelf software (COTS) which caters to a broader set of requirements, custom software targets a more specified list of requirements provided by companies.
Companies or agencies that provide custom software development in the Philippines understand that each business is unique; undergoing unique processes, and requiring unique needs. As such, the right custom software developers design, build, integrate, and upgrade software and applications that are tailor-fitted to a business' goals, processes, and needs. Thus, custom software products offer more flexible business solutions in comparison to packaged or ready-to-use software. A software company from the Philippines, for instance, can help maximize your work efficiency and increase your profits and return of investment.
How to Choose the Right Custom Software Development Company
Collect People's Recommendations

From within your field or industry, ask recommendations from individuals or entities who had first-hand experience working with custom software developers in their projects. Make sure you get straightforward and honest feedback from them to help speed up the process of picking the custom software development company for your needs.

Talk About Coding

Find time to talk with custom software development companies about the worth of coding needed to build the application or software you have planned. Set guidelines such as "no buggy or resource-hungry codes", or the "use more of slant coding", and the like. As much as possible, make sure that they create code that even ordinary humans can understand.

Check Company's Portfolio

For companies who have been in the business for a time already, there's a high chance that they have their portfolio that showcases the projects they have accomplished all those years. You must go through their portfolio to see the kind of applications or software that they build and to see if they have the skills needed to realize the program or software for your specific needs.

Learn Basic Software Systems

As a customer, you should have enough background information about what happens in all corners of your business. Thus, in this case, you must know something about the many software development technologies used by developers such as Windows and UNIX. Through this, you can identify the technology you would want to be incorporated into your program, application, or software.

Emphasize on Delivery Time

Time is money. As such, you should pick a custom software development company that values time in the implementation of their projects. Check their previous projects if they were accomplished on time. They should also take into consideration the time needed for your staff to learn how to use the program, and the time needed for debugging.

Presence in the Market

You should learn about a custom software development company's reputation in the market. Doing so allows you to evaluate their performance in the field. To do this, you can check their social media pages or browse through their business website. You can also check online reviews from previous customers about their accomplished projects.
Why Employ Custom Software Development
The following are the primary advantages of custom software that you can get when you employ them into your business operations:
They offer tailored solutions

Commercial off-the-shelf software offers programs that perform general functionalities. However, custom software is guaranteed to provide solutions that fit your company's business objectives and needs.

They are flexible

According to your company's needs, you can ask to modify custom software. In comparison, you may find it more difficult to make alterations or modifications to commercial off-the-shelf software.

They are compatible

You can request developers to build up the custom software on the system you are currently using. Doing so ensures that you and your staff are already familiar with the system's interface. It also helps for more comfortable and faster system integration in your company.

They are secure

Anyone can buy commercial off-the-shelf software. Thus, hackers and attackers can learn where and how to penetrate their defenses through their codes. Using a custom software significantly reduces the odds of your software or program getting hacked or attacked.

They are budget-friendly

In comparison to commercial off-the-shelf software or packaged software, you may spend more when subscribing or purchasing custom software. However, custom software proves more valuable in the long run. They no longer require constant modification to fit your business needs.
Choose the Best Custom Software Development Company
All in all, you must learn about your company's needs in advance before you start searching for a custom software development company. With a clear picture in mind of the software that you plan to build, then the search becomes more straightforward. Think well and think hard before investing your hard-earned money in the creation of custom software.
Hire a software developer from the Philippines to help you streamline your work operations. Improve work efficiency with the help of a custom software development company from the Philippines!