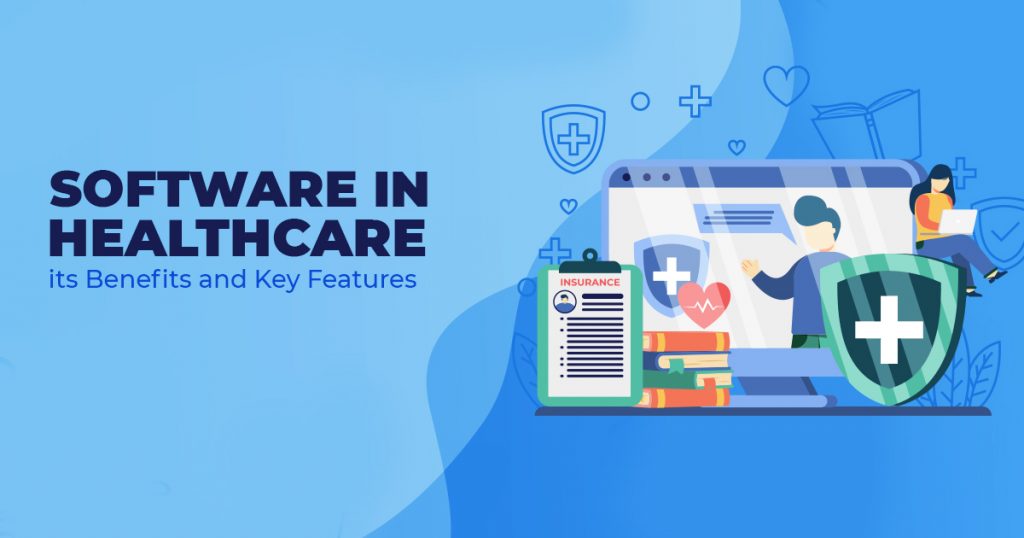 Jan 24, 2022
Software in Healthcare, its Benefits and Key Features
There are so many reasons for the Healthcare Industry to use Software. First, it can help doctors and healthcare management staff handle patient appointments and diagnoses. Also, it allows the sharing of medical information with other medical experts. In addition, the software can even streamline things like analytical reports and doctors' fees summaries. Indeed the Healthcare industry can reap many benefits if they utilize the key features of dedicated Software.
Why use Software in Healthcare?
Key benefits of the Software:
Automates the clinic or medical institution's workflow.
Healthcare Software can provide many benefits, such as speeding up recurring or demanding tasks. So software implemented by Healthcare practitioners offers the key feature of automation. So, there's hardly a need to put pen to paper to make records with dedicated software on the job. First, medical staff can thus collect and manage patient data without any fuss. Also, crucial documents can be sent to the right medical experts as needed. Plus, the records are stored digitally, which ensures that flood, fire, or even misplacement will not prevent a medical institution from finding the documents they need.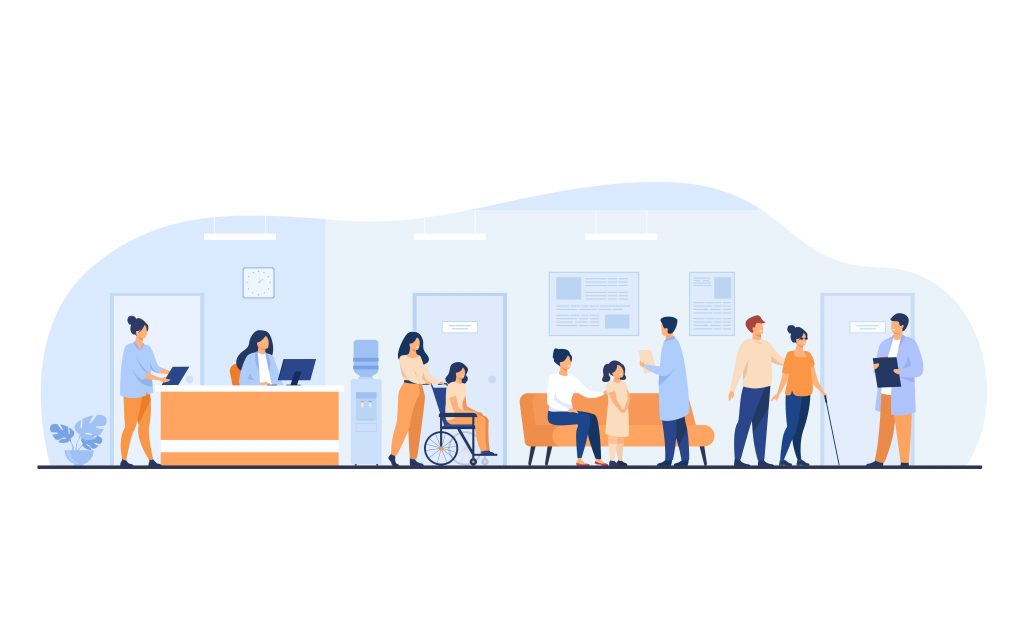 Provides security to the institution's database.
Data is crucial for Healthcare. If a medical institution doesn't manage its records well enough, it can back up productivity. In addition, the software can handle data storage and management for you, thus saving time and energy! So whether it's tracking and managing patient data or handling healthcare providers, using Software in Healthcare only benefits your institution.
Regardless of size, the institution must keep digital records of its patients to serve them better. As such, a key feature of a database involves security. Without a secure database in your Software, the Healthcare industry can't share important information with the right people at the right time.
Makes patient registration easy.
There will always be newer patients to serve. So a Healthcare institution will benefit from a patient registration feature in their Software. As a key feature of the software, it provides an easier way for the healthcare industry to keep track of medical records. Patients tend to return to particular institutions that already have medical history records. New patient registration doesn't require too much detail, however. So once registration is done, patients can select a doctor and then book an appointment.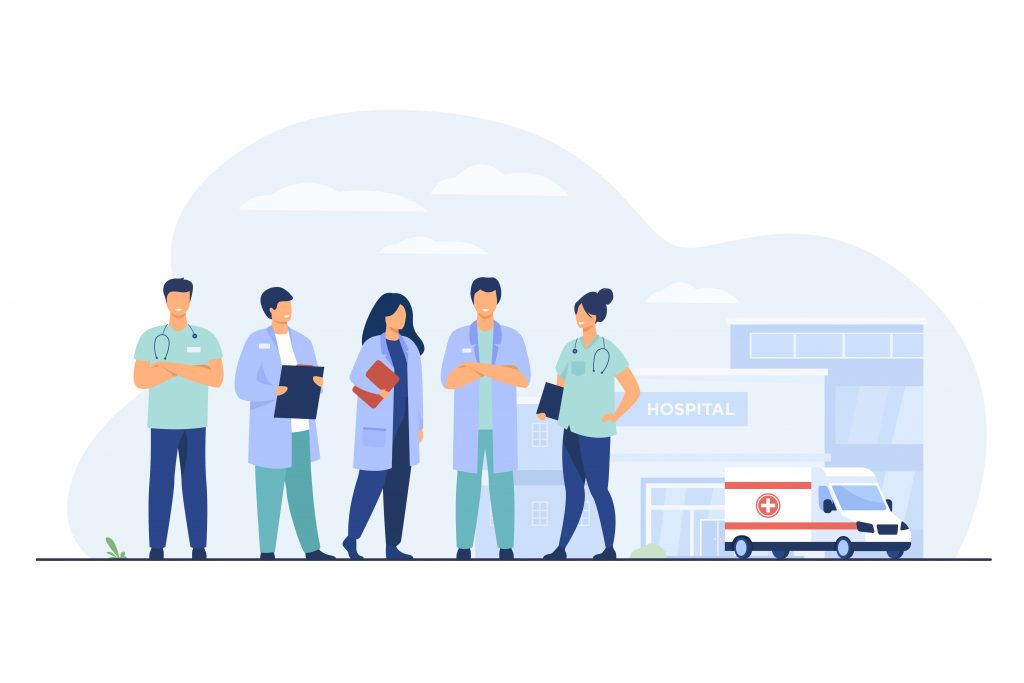 Allows for consultations that are not in person.
The use of telehealth has jumped to around 15-20 times more than before, specifically since before the Coronavirus pandemic started. Indeed, with the new normal, changes have taken effect. More people have seen the benefits of various other avenues for medical consultation. Any institution in the Industry can take on video, audio, or even text consultation via Healthcare Software! 
Of course, patients can ask questions regarding symptoms. In addition, since Healthcare Software uses cloud storage, an added benefit is communicating with necessary parties and remotely diagnosing patients. Thus, staff can exchange patient information and medical records with other medical professionals or caregivers! 
Streamlines the payment process.
Healthcare Software can also provide benefits in the payment process. Firstly, the software can generate automated invoices for patient billing. The software can also provide multiple methods to send payments to ensure a smooth flow. As a result, it can process payments safely. And of course, a key feature of Healthcare Software is that it records payments.
Reaches patients that aren't in the area.
Geolocation is another key feature of Healthcare Software. Geolocation allows doctors to see where their patients are coming from. Not only that, but Healthcare Industry staff can even track pharmacies close to their patients via the Software!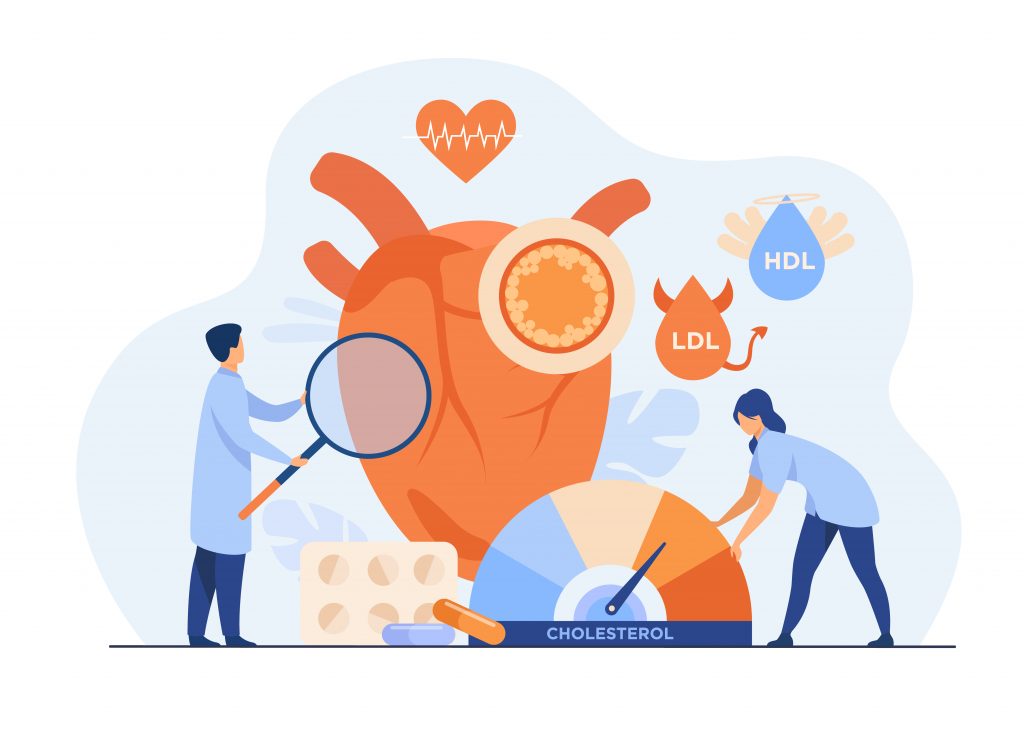 Must-have features of Healthcare Software:
Cloud-based System
With dedicated Software, Healthcare Industry staff can provide the necessary information as needed. As a result, medical information becomes portable! So the Cloud-based System feature benefits anyone who requires medical records for any reason. Big data has become incredibly important as of late. Speaking of data, it's easier for medical staff to attach necessary images of medical documents with the software. So, things like medical records, prescriptions, and even insurance documents. The software will provide a reliable and accessible record that helps doctors better diagnose and handle patients!
Document Expiration Alerts
Another essential feature of Healthcare Software is ensuring that Industry staff know when particular documents expire. As the Software has to update data regularly, it can send notifications via email to Healthcare Providers about certificate expirations. This feature can even notify staff of when prescriptions have expired!
Electronic Forms
People cannot always wait for a medical professional to sign medical documents physically. Thus, there is a need for another key feature of Healthcare Software: Electronic Forms and E-Signatures. Healthcare Software can speed up getting consent from either a patient or Industry professional. It's beneficial for people who are on a time crunch.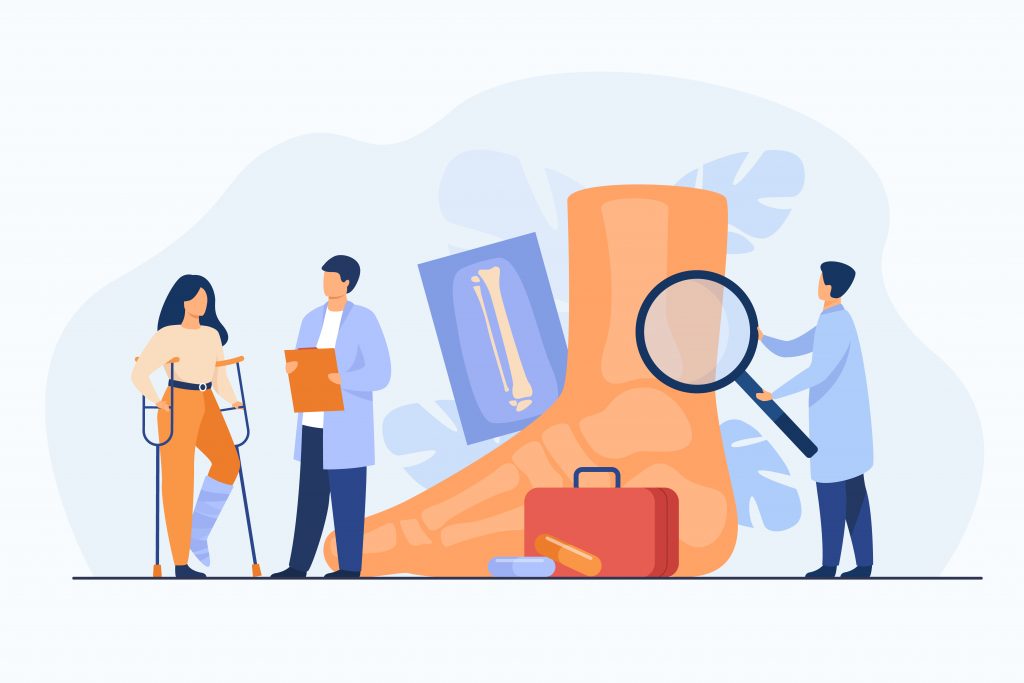 Peer Review Automation
At times, one Healthcare Industry professional is not enough, so the Software can allow other professionals to weigh in on patient treatment. In addition, medical peer review is beneficial to professionals to have a second (and professionally equal) opinion.
Customized yet Automated Reports
This Healthcare Software key feature will benefit Industry staff who need to send reports promptly. In addition, the software itself can generate comprehensive, customized reports for you. These reports will summarize the details of a patient's stay, for example.
Doctor and Specialist Directory
When a patient needs to find a specialist, they can benefit from a Doctor's Directory. Therefore, Healthcare Software should be prepared with a key feature of a directory containing the names and details of the Industry's specialists! It assists patients (especially when they know the nature of their ailments) when booking appointments.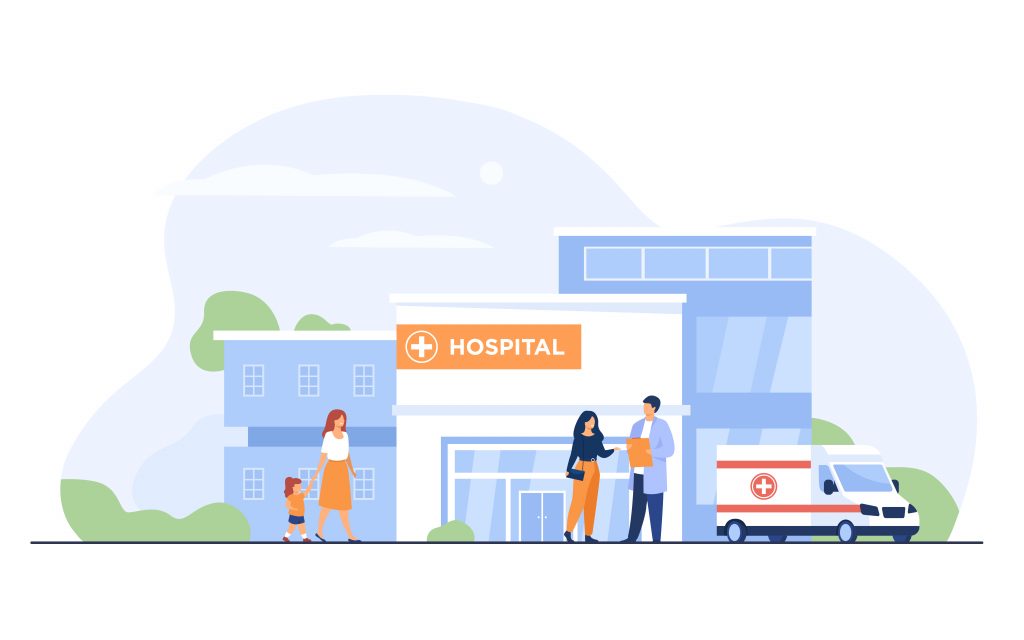 Appointment Manager
Appointments are the next step for a patient. One key feature of Software for the Healthcare Industry should be a scheduler, or perhaps a calendar that shows when a particular medical specialist is free. Healthcare Software can also notify patients of their medical appointments, usually via mobile phone. And since the software is connected to a database, doctors can pull out patient information before the appointment. Such a Healthcare Software feature benefits both the patient and the doctor as it keeps both parties up to date!
Electronic Health Records
Health records on paper take up space, especially in large volumes. Not only that, but one risks the legibility of the documents if any sort of natural disaster occurs! However, Healthcare Software eliminates those worries. You can manage electronic patient records via the system. Any Healthcare Industry staff can check on treatment history, prescriptions, and even previous doctors! So, this Healthcare Software feature benefits patients, who don't have to state medical history during their visit. On the other side, it helps doctors monitor patient progress! 
Geolocation 
Healthcare Industry professionals can track more than just patients. They can also track pharmacies and thus give directions to said pharmacies. In emergency cases, Geolocation notifies a doctor of the patient's ETA or Estimated Time of Arrival. Therefore, they can prepare their staff and tools accordingly.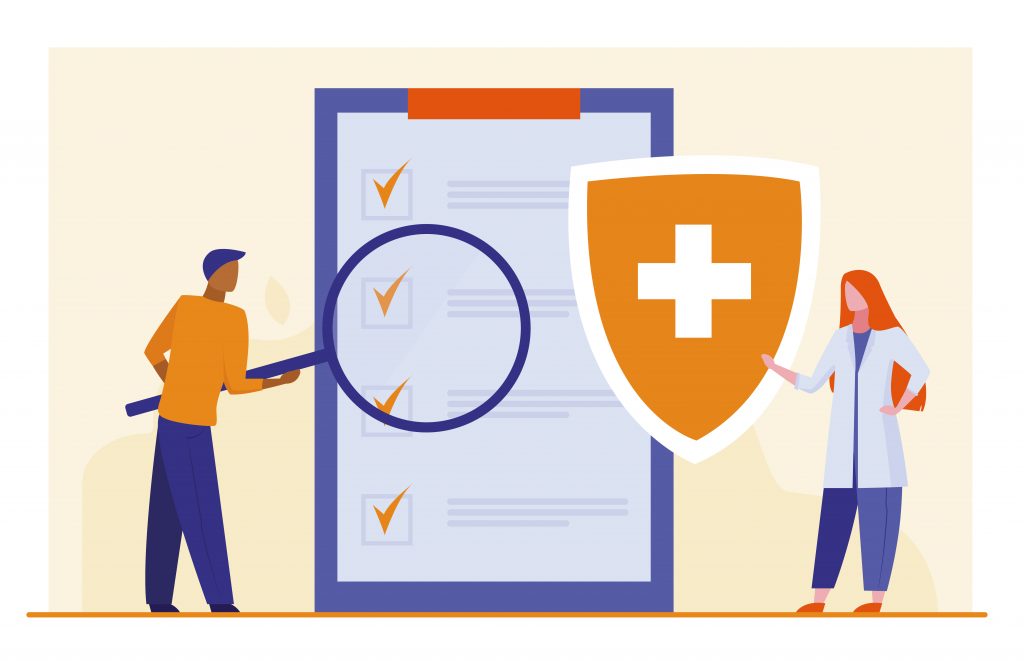 E-Prescriptions
Not only can the patient benefit from E-Prescriptions generated by the Software, but pharmacies and other Healthcare Industry professionals as well. With E-Prescriptions, the doctor has a list of approved drugs at the ready. Additionally, the software even suggests prescribed amounts, depending on the patient's needs. Another key feature of E-Prescriptions is integrating with pharmacies to serve patients better. Also, one can renew the prescription and even track medications to avoid misuse. As a result, they save time and communicate prescription needs with fewer errors. Plus, it's overall easier to read than a written prescription.
Payment Portals
Various payment types have grown in popularity recently, especially paying via smartphone. Paying medical expenses through Healthcare Software is a must-have feature! So even if it's not in person, one can compensate the Healthcare institution for their services. 
Specialized Software can boost productivity by a mile!
Technology marches on; there's "no place for technophobia in healthcare" anymore. So, specialized software can be dedicated to and streamline an industry's business processes. Such industries include Restaurants, Real Estate, and Pharmacies, too! The Healthcare Industry will significantly benefit from having Software that can help speed up its workflow. Time is of the essence, and no industry feels it quite like the Healthcare Industry. Day in and day out, they have to deal with illnesses and emergencies that need to be handled as quickly as possible. 
However, with the help of dedicated software, they can provide a secure medical information database. Also, patients can register quickly and book appointments with little issue. Plus, accurate patient information and prescriptions become more portable and contain fewer errors! Also, it helps track patients and smoothes the payment process. Healthcare Software has many key features, but a Software Development company in the Philippines can make the right kind for you.