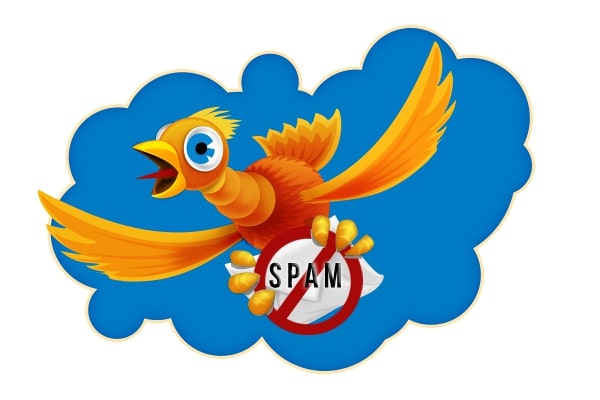 Aug 22, 2014
S. P. A. M.: Sneaky, Perilous and Annoying Messages
Owning a website and finding ways to promote its traffic and search engine rank has become a necessity for a lot of businesses. Due to this increasing need, some business owners need to improve the quality of their web designs.
Of course having a high-ranking website with huge traffic is every business owner's dream, but finally achieving that dream does not mean you can relax. Why? Well, aside from the constantly changing search engine algorithms, ALL websites (popular or not) are susceptible to the dreaded SPAM.
What is spam?
Now the first thing that might come into your mind when you hear the word "spam" is a tin can consist of delicious pieces of meat. Well, you are not wrong, but it is a completely different and inedible thing when it comes to websites and the internet spam.
Spam is defined by Google as "irrelevant or unsolicited messages sent over the internet, typically to large numbers of users, for the purposes of advertising, Phishing, spreading malware, etc." Basically, they are meaningless messages that have no place whatsoever on your website, sort of like an annoying blemish on your face.
What are the effects of spam on my website?
If you are not careful, spam can do many harmful things on your website, which can greatly affect you, your business and even your customers. Here are a few of these effects of spam you have to be wary of:
Floods your inbox with useless emails
Steals your identity or "spoofs" your email to send more spam to your customers
Hurts the reputation of your website and business
Slows down internet speed
Steals important information such as financial accounts and contact lists
Alters your search engine results
How do I protect my website from spam?
After learning about the damage spam can do, of course you are probably thinking of ways to protect yourself from such a terror. These tips below may be able to help you in your fight against spam:
Secure absolutely EVERYTHING on your website. This means you always have to use strong passwords. There is a reason why that small bar that determines how strong your password is – exists. Put some effort into the passwords of any accounts associated with your website, do not settle for "medium" and totally avoid "weak" passwords!
Any software you used on your website like a CMS (Content Management System) should be kept up to date. You might think updates are annoying and unnecessary since you do not exactly see a whole lot of changes. However, you will not be thinking that way anymore if you see spammers flooding your website and your traffic significantly going down. These software updates are often security updates that close any holes spam can squeeze itself into.
Be cautious with your contact forms and make sure they are secured as well. They can be susceptible to malware injections if you are not careful. You do not want to be the source of your customer's computer system damage because you were not vigilant enough to protect your website and your contacts from spam.
A personal tip, at any cost, DO NOT OPEN ANY SUSPICIOUS LINKS even if your life depended on it! Spam messages are pretty easy to distinguish from normal messages, and the ones with links are especially dangerous. Opening these links is like opening Pandora's Box because if you do open it, all chaos breaks loose.
Now you might think of spam as a threat to your website and your business rather than a delicious piece of meat in a tin can. However, do not hate the wrong spam, hate the internet spam! Join the fight against this annoying tick of the internet world and put these tips to good use!