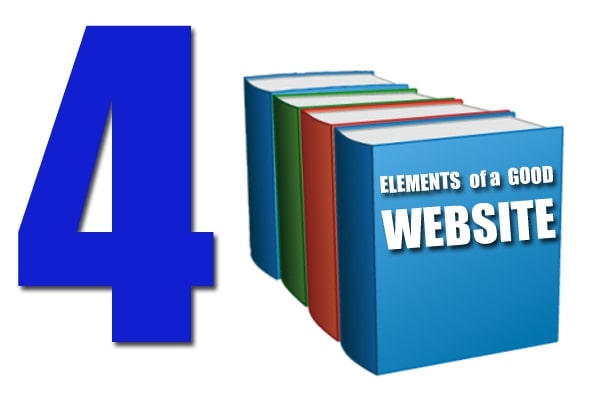 Apr 2, 2014
The FOUR Important Elements That a Good Website Homepage Must Have
Your website is a great medium to introduce your business to the world. However, once a visitor clicks your site, you only have a few seconds to grab his or her attention to make him stay and explore your website further. How would you do this?
Make the most of that few seconds by putting brilliant elements on your site's homepage which can increase traffic, educate visitors and convert them into buyers.
Here are the elements that your website's homepage must contain:
Recognizable look. Your website must embody the look of your business – from the company's logo, color, to its layouts – these things should be consistent with your business cards, letterheads and other marketing sales materials that you have. You can even include images that clearly communicate and relate to what your company offers.
Clear navigation buttons/elements. The navigation elements on your site are what guide visitors on how to find the information they need.  These navigation elements may include links to site pages titled "About Us", "Contact Us", "FAQs" and a privacy policy if your site needs to collect any details online. Think what navigation elements are good for your site and be sure to use them on your homepage. Furthermore, you need to make sure that your navigation buttons are easy to find. Try putting some terms in your navigation buttons that answer why someone is visiting your site. For instance, if your site is about real estate, your navigation buttons can be "Find a New Home", "Get a Mortgage", "Sell Your House" and anything related to such kind of business. Additionally, keep your navigation simple.
A clear and attractive call to action. You need to state your site's purpose clearly on your homepage. What do you want your visitors to do on your site? Do you want them to contact you for more information about your services? Buy products and/or avail your services?  Whatever your website's objectives are, be sure that they are clear. There are site home pages that are cluttered with too much information confusing the users what they should exactly do.
As a general rule for creating a homepage, make it as clear and simple as possible. Do not put every piece of information that you think is relevant on your website homepage, there will be different pages intended for all of your site's details. As far as a website's homepage is concerned, less is always more.
Does your website's homepage have these kind of elements? What are the other elements you can suggest that would make a homepage brilliant?