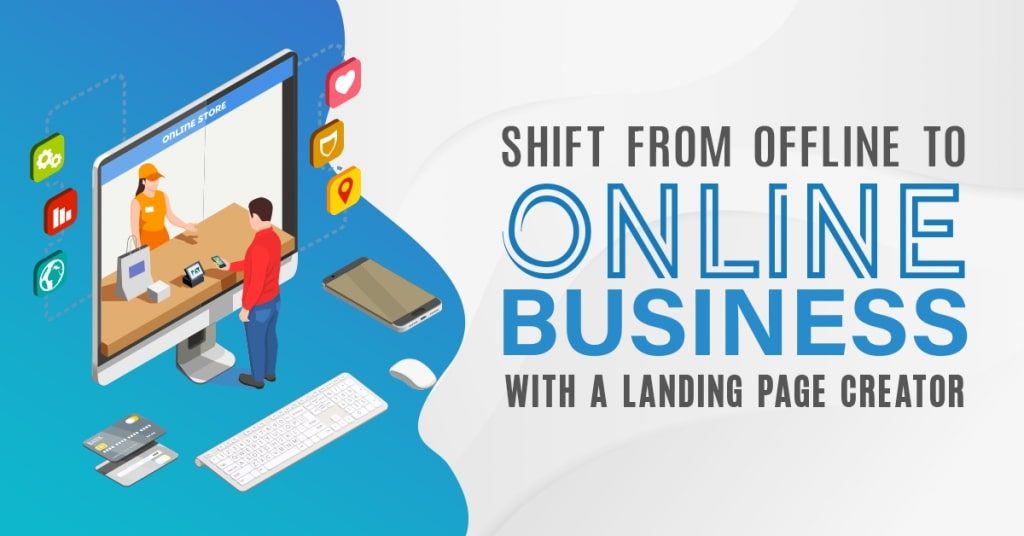 Apr 16, 2020
Shift from Offline to Online Business with a Landing Page Creator
Because of the ongoing pandemic, many small business owners have been hit hard.  Undoubtedly, a lot are also quite lost as to what to do during these trying times. This is especially crucial for those with brick and mortar locations because various countries and cities have been on lockdown. People are advised and ordered to stay within their homes and not to go out if possible so that they can prevent the virus from spreading. This has caused a considerable decline in foot traffic. Now businesses are scrambling to think of ways to move their businesses online. They have a lot of options, like creating effective eCommerce landing pages, and one of the most popular ways is outsourcing, particularly landing page creators in the Philippines.  
Online and offline retailers have both of their advantages. But, in this time of crisis, many have opted to choose the latter because some reports even state that eCommerce sales may double because of the virus. Transitioning to life online might be intimidating for some, but now is the time for survival. And the most effective lifeline that businesses can hold onto is eCommerce.
Ecommerce Landing Pages and Online Stores: What You Should Know
One of the reasons why many small businesses find eCommerce daunting is because they think that the only solution that they have is to create an entire digital storefront. This would include various things, from search bars, brandings, and product pages, among others. This solution might be probable for those who have a lot of inventory, but what about those who don't?
Online stores are great. But if you are looking to test out the waters or if you only have a few product lines, then a better solution that a landing page creator would advise for you would be creating eCommerce landing pages. It can help you give more focused offers on your customers for faster transactions. This is because an eCommerce landing page is just a standalone page with one main goal: to get customers to purchase the offered products and services.
How to Create Your ECommerce Landing Page?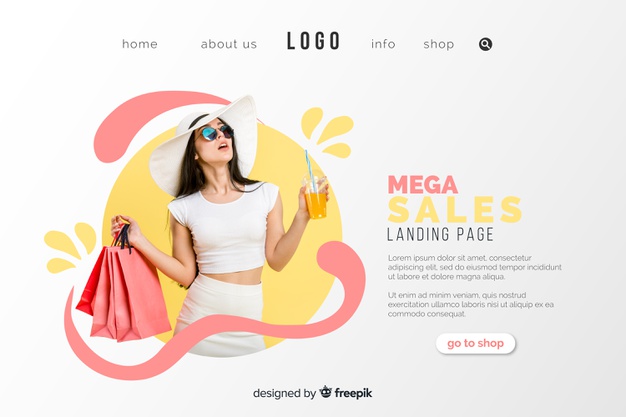 If you've decided that you prefer this option for your business, then here are a few steps to keep in mind while building your eCommerce landing page:
Focus On the Right Offer
When it comes to creating a landing page for your online business, you must know the products and services that you have to sell. It will all depend on the nature of your business. So you need to understand and figure out what will sell the most and represent your brand the best. A landing page is created so that you can offer promotions like gift cards. Also, your order forms need to be direct to the point and contain your best-selling products for your customers. It must also include how you will deliver the orders. Always remember that making a sale is your top priority. Get the help of a landing page creator in the Philippines. They will know what factors to maximize and what promotional offerings will work best for your brand.
Build a Creative and Convenient Landing Page
Your landing page must appeal to visitors. Since it is a standalone page, it must contain all the necessary elements and information. It needs to have your branding, for example, so incorporate your logos and your taglines. Also, make sure that it has authentic photos. It will make your landing page look more professional. Having customer reviews, on the one hand, will build up your credibility. Customers can rate their experience with your business, which can also help with improving your brand visibility. Another element that makes your landing page more desirable is when it has a mobile-friendly user interface. Nowadays, people use their smartphones a lot when it comes to browsing the internet. That is why make sure that your landing page not only looks good on desktops. It should also look good on mobiles as well.
Enlist the Help of a Landing Page Creator
A better way to ensure that you will have a successful eCommerce landing page is to get the help of a landing page creator. You want someone who can incorporate all the necessary elements mentioned. During this pandemic, you need to make your business visible because many customers now find the convenience of an online business necessary. Grab the attention of the consumers through your landing page and make the most out of your online business.
This is not the time for you to close down your business or give up on your SEO services. You can still increase your revenue despite the lockdown. Landing page creators are experts who can help you transition from offline to online without any worries. The virus might have hindered your day to day business activities, but being able to adapt is one of the characteristics of a successful business.