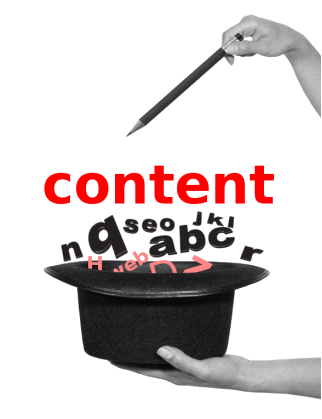 Jun 17, 2013
Three Helpful Tips in Creating A Magically Engaging Content
"Genuinely engaging content is so attractive and appealing that it disarms you from your very first encounter…and makes you want to linger to learn more. When it really connects with you, it will take your breath away. It's a little bit like love at first sight," said Newt Barret- Content Writing Marketing Expert
I couldn't agree more to what Newt Barret has said! As a writer you need to bear in mind that every piece of content that you publish to the internet should be so refreshing and easy to understand.
Marketing writing is one of the most sought-after online marketing skills in the internet marketing industry today. Marketing writing is the biggest form of communication that reaches thousands of people globally.
In order for your internet endeavor to be successful, you need to write quality and unique content.
Knowing What People Want
Readers want to read relevant writing that is easy to understand. It is because not all of them (the readers) are wise enough to understand the technical points you are trying to stress.
Writing a good and simple writing will entice your readers to learn more about what you are trying to say. In addition, this technique will give you a good number of visitors who want to read about your articles.
According to Neil Patel; "Sites rich in content get more links"so better start writing incredible content today and begin pasting it into your site.
How the MAGIC Works with Content Writing
Marketing writing is not just about you writing accordingly to please your readers. NO! Engage with your readers or people with the same interests with your own view, opinion, and facts.
The secret to this is to visualize a type of concept that your readers can easily understand and learn to avoid the following:
Unorganized Posts; This includes those writing that are written improperly or writing that is hard to understand by the audience because it Is packed with useless information.
Lengthy paragraph without any sense: This is giving too much unnecessary information or information that should not be tackled because it is not part of the entire idea.
Not conversational: Avoid content writing that is not conversational type as this will only bore your readers.
Your article title is the most important aspect in creating a good content since this can serve as your bait to your readers. That is why it is very essential for you to write a title that will cover everything about your topic.
Once you are done creating your title and writing your content, it would be better if you take time to review it before publishing. Read it again and decide if your content can be easily understood and shows your purpose at the end.
In a nutshell, writers love to write their stuff but sometimes ignore the importance of good content flow. The above mentioned tips will surely help you create a magical content that is ideal for content marketing.
Should you need any further help with your content, though, you can consider outsourcing content writing to the Philippines or consider hiring SEO content writers in the Philippines.