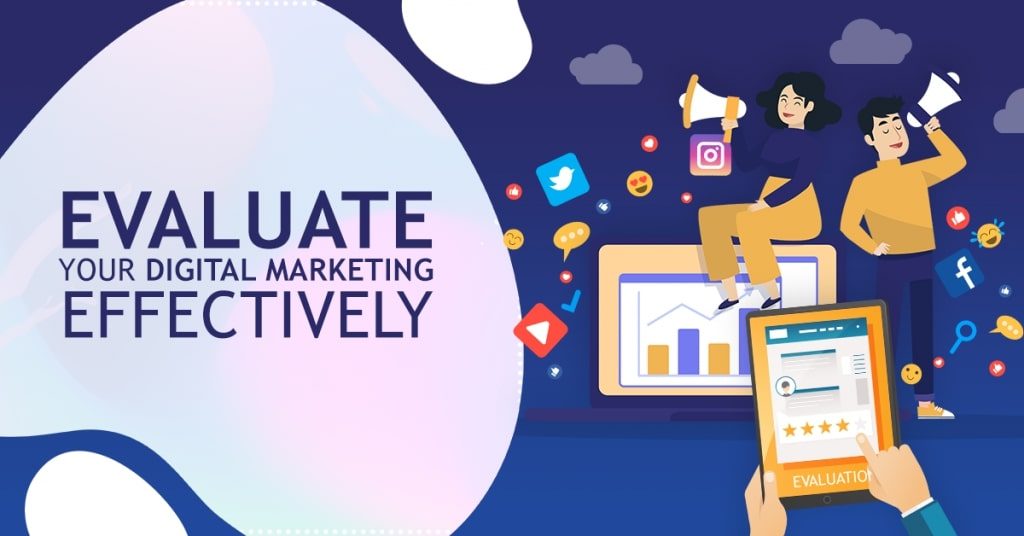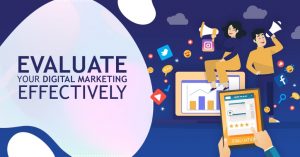 Jul 12, 2022
How to Evaluate Digital Marketing Performance
Once you've established the differences between Branding and Marketing, it's time to execute their respective strategies. After your campaign implementation stage, the team needs to proceed to Digital Marketing Performance Evaluation. Thus, knowing how to evaluate Digital Marketing Performance Data is critical to proving the progress or failure of a company's promotions endeavors. 
Nowadays, 55% of marketing has gone digital, surpassing traditional marketing. So, every company needs to assess its Digital or Online Marketing Performance in a continuously changing business environment. As a result, those companies can use every resource and fulfill their maximum potential.
This outcome should be a top priority if you're a company looking for great results in your online investments. Nevertheless, how do we evaluate Digital Marketing success? Each accessible Digital Marketing Tool has specific measurement performance methods.
Start Your Campaigns Right
You need to consider how you can measure or evaluate your Digital Marketing Campaign performance. Thus, your marketing team can rely on Key Performance Indicators.
After all, the whole point of creating a Digital Marketing Plan is to use it to gain potential customers that are sure to convert. However, your plan is unsustainable and won't help you long-term if you can't ensure its effectiveness. You can apply a variety of channels to convert interested site visitors, such as your website, Search Engine Optimization or SEO, and Social Media.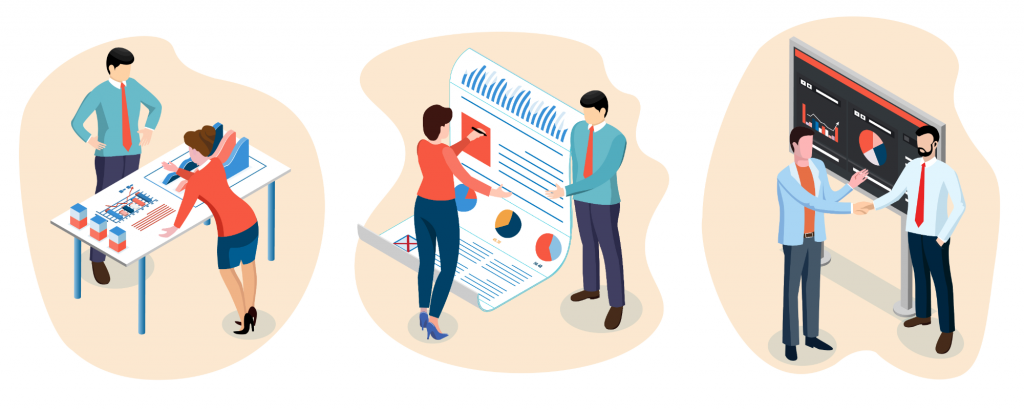 Over the years, Digital Marketers have worked on the best practices for campaign evaluations. With this, you can sit down at your next progress report meeting, review strategies, and develop better, fresher plans to exponentially increase your success. 
For instance, when it comes to your SEO Marketing Plan, you want to predict how you'll rank on Search Engine Results Pages. An excellent Digital Marketing Performance Evaluation can provide the results you need.
So, here are initial steps that you can take to start measuring the success of your Digital Marketing campaign:
How to Get Started on Digital Marketing Evaluation for Campaign Performance:
Step 1. First, Identify and Set Your Business Objectives.
Before executing your campaign, you must first set your goals or business objectives. After all, your campaign is directionless without any endgames to achieve! Finding desired objectives can help narrow down the metrics or KPIs you want to achieve. 
Thus, to better evaluate Digital Marketing Performance, it's recommended to set criteria or targets for actionable items that can make up a thorough Digital Marketing plan.
Step 2. Set a Timeframe or Timeline.
Since you already have goals in mind, now you must come up with a realistic timeframe to achieve them. This can tell you how well your plan can work in that period.
So consider scheduling regular meetings with your team — weekly or monthly will do. Monitoring your progress is crucial to Digital Marketing success. You need to specify the start of the campaign and set aside some time to review your progress data. 
Step 3. Identify Target Segments to Focus On.
When creating your Digital Marketing campaigns, consider the audience you're marketing to. So after setting up goals and a timeframe, you must set up your target market. "74% of consumers feel frustrated" when website content isn't personalized.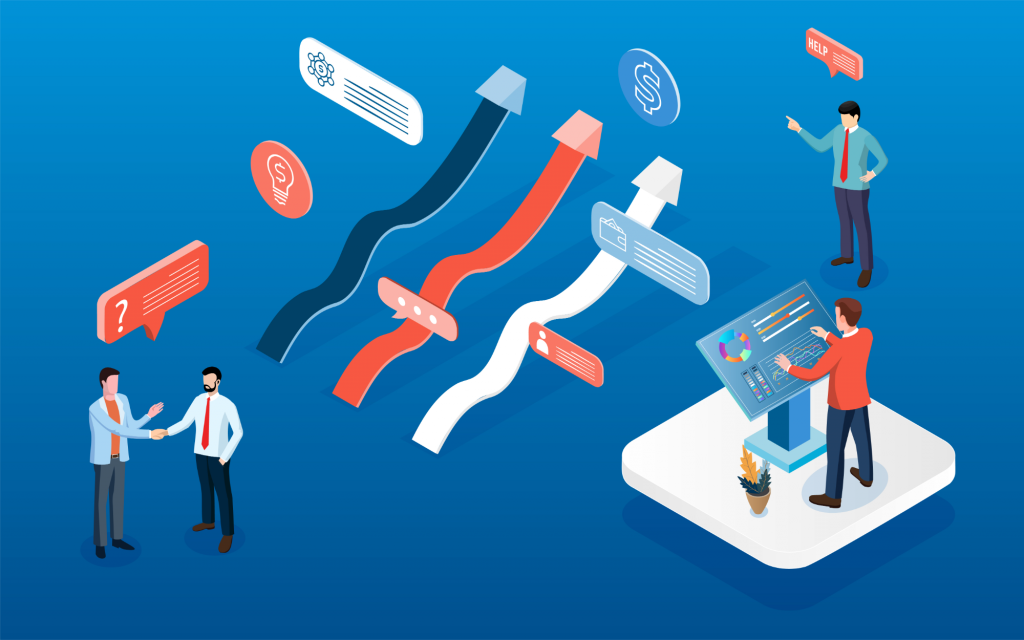 To get results, you have to engage with potential customers. Thus, you've got to focus on getting the attention of Qualified Traffic — that is, people interested in what you've got to say or offer. The data you collect from that traffic can then be used to improve your campaign.
Step 4. Establish Your Key Performance Indicators.
It's critical to know how your KPIs relate to the goals you set during Step 1. Also, you must know precisely what you're trying to measure, as it feeds into your final results. Thus, it's critical to figure them out and how you can achieve them in the timeframe you set.
Keep in mind that the metric you're measuring should be related to the user's experience. After all, human behavior is the thing driving your Return on Investment.
Step 5. Create a Metric Map To Evaluate Digital Marketing Efforts.
Once you've found your Digital Marketing Metrics, you need to set up a Metric Map or Template. Such a guideline can be modified and scaled to your needs while providing valuable insights.
Your Metric Map can include an overview of the campaign events and what worked and didn't. So, you must set specific targets that relate to your KPIs. 
Step 6. Use A Good Analytics Platform for Web, SEO, and Social Media. 
Part of Digital Marketing Performance Evaluation is having the right tools for the job. You'll be looking at data on various metrics. So having an analytics platform handle the bulk of the tedious work makes your work easier.
There are plenty of analytics platforms to choose from, such as Google Analytics, Semrush, Hubspot, etc.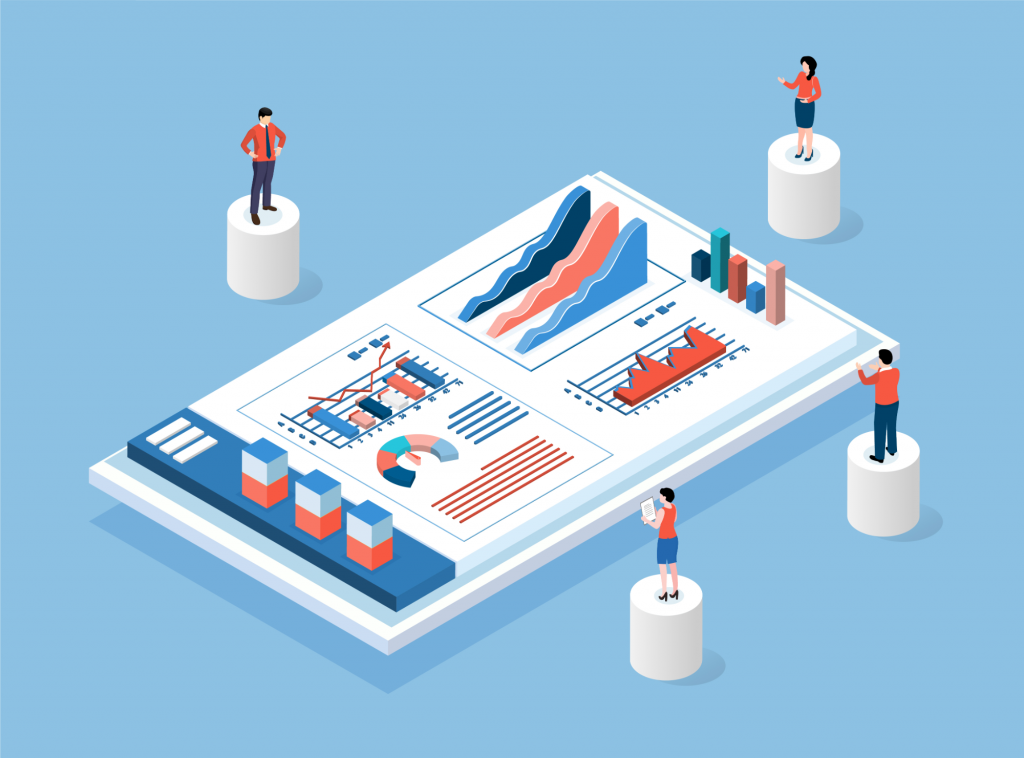 These tools can work for Web, SEO, and Social Media. For example, having stagnant Social Networking accounts is one of the top Digital Marketing Challenges that's incredibly easy to fix.
Step 7. Lastly, Execute Real-Time Improvements Based on Measurement Results.
Once you've formulated the perfect Digital Marketing Strategy for your brand, now you have to put it in motion. 
The essential thing about Digital Marketing is that you keep improving with every iteration of your campaigns. So, of course, you need to rely on your Digital Marketing Performance and its evaluations to find out what you can improve.
Map Out Your Digital Marketing Metrics Plan
Key Performance Indicators can be tracked with various tools, as mentioned earlier. But such indicators can be spread across multiple channels. First off, to evaluate Digital Marketing Performance, you'll need to monitor these two metrics:
Overall Website Traffic

Total ROI (Website or Social media): Equates to how much you spent (investment) vs. how much you earned (return).
Overall, KPIs can help you monitor your campaign progress towards particular goals. But, naturally, you've got to cater to the human experience or UX. So while measuring data, you still have to consider the people who make up your traffic.
For instance, Sproutsocial created a Social Media metrics map for each stage of their marketing funnel with sets of objectives, strategies, and different paid, earned, and owned metrics their buyers need. How they evaluate digital marketing efforts is something we can also follow.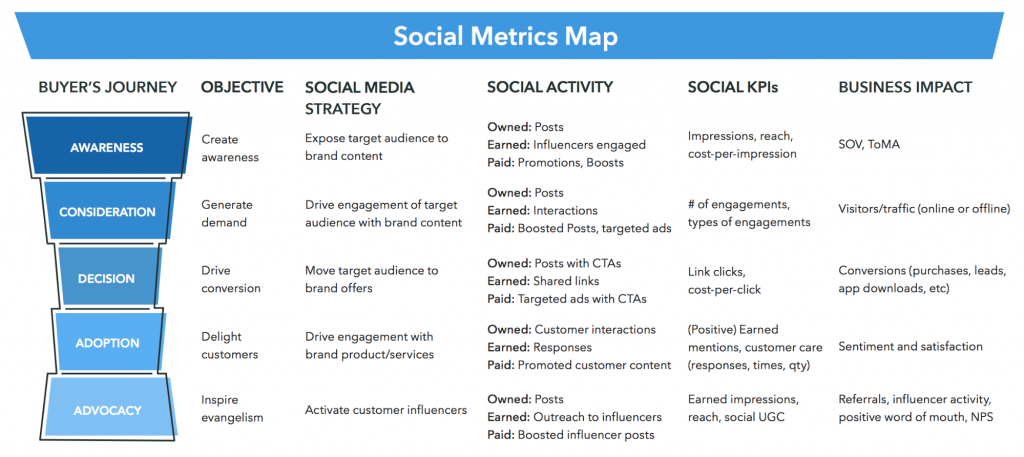 Source: Sproutsocial.
Here are some of the known website Digital Marketing KPIs that your competitors are also looking into:
Website KPIs that You Should be Monitoring
Traffic by Source. 

Monitors where your site visitors come from — whether it's search engines, advertisements, etc.

Mobile Traffic.

 This KPI shows how many mobile users used accessed your site.

Page Views.

 The total number of pages that a website visitor viewed.

Most Visited Pages.

 The most valuable areas of your website.

New vs. Returning.

 This shows how relevant your website content is over time. Thus, multiple visits can indicate you're offering content that people find so valuable that they keep coming back.

Sessions.

 How many visits your website receives, in 

30-minute increments

 as counted by Google.

Average Session Duration.

 This KPI shows the average time a visitor has spent on site.

Exit Rate.

 Reveals something about your website design and user experience.

Bounce Rate.

 The percentage of website visitors who leave right after viewing only one webpage.

Conversion Rate.

 It could be an actual sale, or just a new subscriber, a completed download, a lead entry, etc. Also, this metric depends on what strategy you have executed for your campaign.
SEO KPIs for Digital Marketing Performance Evaluation
Conversion Rate.

 Indicates how many people landed on your page, completed a goal, started a trial, or bought a product. 

Organic Traffic or Sessions. 

How many visitors or sessions came from a search engine.

Click-Through Rate (CTR).

 The ratio of searchers who clicked on your SERP results vs. the total users who only saw it.

Bounce Rates.

 The percentage of visitors who "bounce away" without doing a particular action like clicking a link.

Load Time.

 This metric refers to how long it takes for your website to appear.

Keyword/Search Rankings.

 You can use this KPI to track keywords that your pages can rank with. It's key to finding the position of your website on SERPs.

Domain Authority (DA).

 It can indicate a website's ranking.  

Backlinks.

 The number of backlinks or external pages or domains that link to your site.

Pageviews.

 The total number of pages a website visitor views, which can indicate engagement.

Average Session Duration.

 This metric tells you how long organic visitors stay on your site.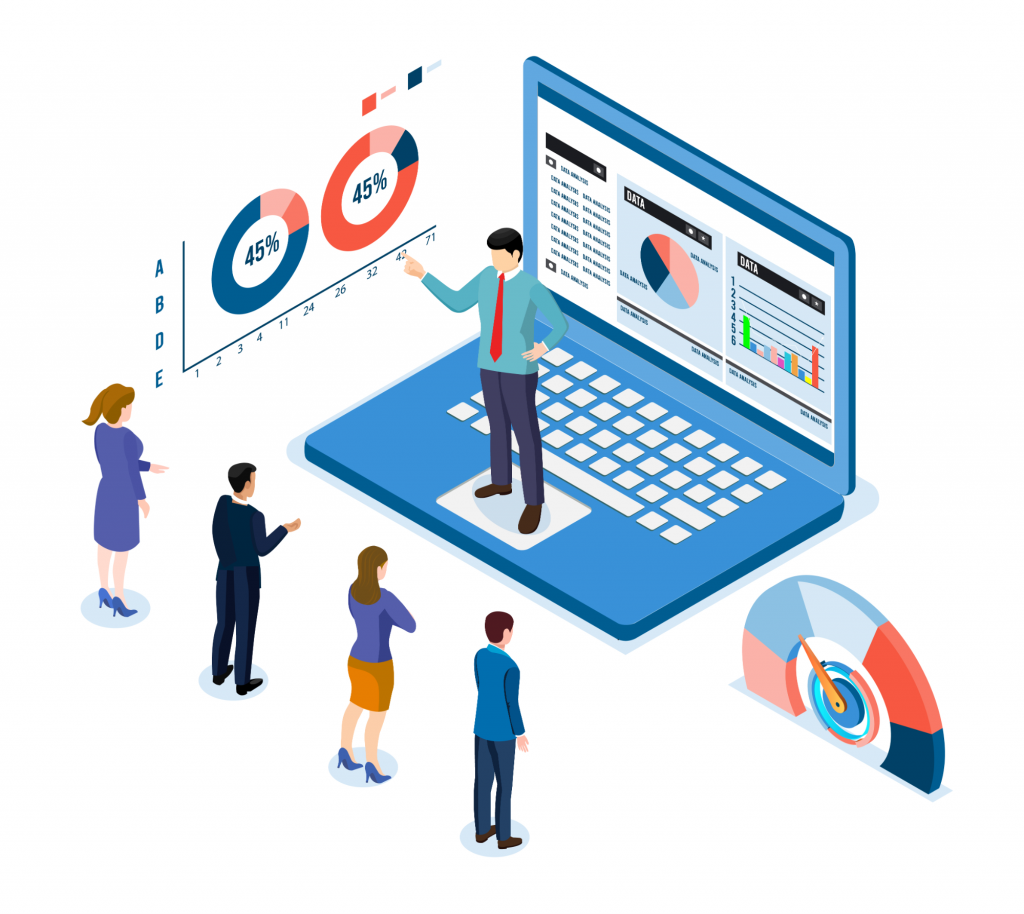 Social Media KPIs To Evaluate
As to Social Media or Social Networks, here are common KPIs to evaluate Digital Marketing Activities:
Social Reach.

 This metric tells you exactly how many people saw your content.

Social Engagement.

 The total number of interactions made on any given social media post.

Impressions.

 This is important for clients who are running a branding campaign. For example, ads may be shown multiple times to the same person. Each time counts as an individual impression.

Email Open Rate.

 The rate of people who open your email campaign compared to the overall number of those who received it. In other words, this metric shows the following: properly segmented list, attractive subject line, appropriate send time, etc.

Click-Through Rate.

 Determines your relevance score.

Cost Per Click (CPC).

 Reflects the amount you pay for each click a user performs.

Cost Per Conversion.

 Tells you how much it costs to convert a site visitor into a sale.

Cost Per Acquisition or CPA.

 Helps you back into the proper amount you should spend to acquire a new one, in case of returning customers.
And That's it on How to Evaluate Digital Marketing Performance!
In conclusion, a decent plan will save you a great deal of stress down the road. So never start without an evaluation plan and understand how to assess your Digital Marketing Strategies' success. Afterward, you can correct or turn off activities that don't give value and improve campaigns to get your targets to hone in.
Besides, you should know how to evaluate Digital Marketing Campaigns before launching them. Sure, every endeavor includes a detailed game plan for your marketing efforts. Still, a Digital Marketing Strategy with no specific plan mustn't be included. So consider hiring a Digital Marketing Agency in the Philippines to get you on the right track.