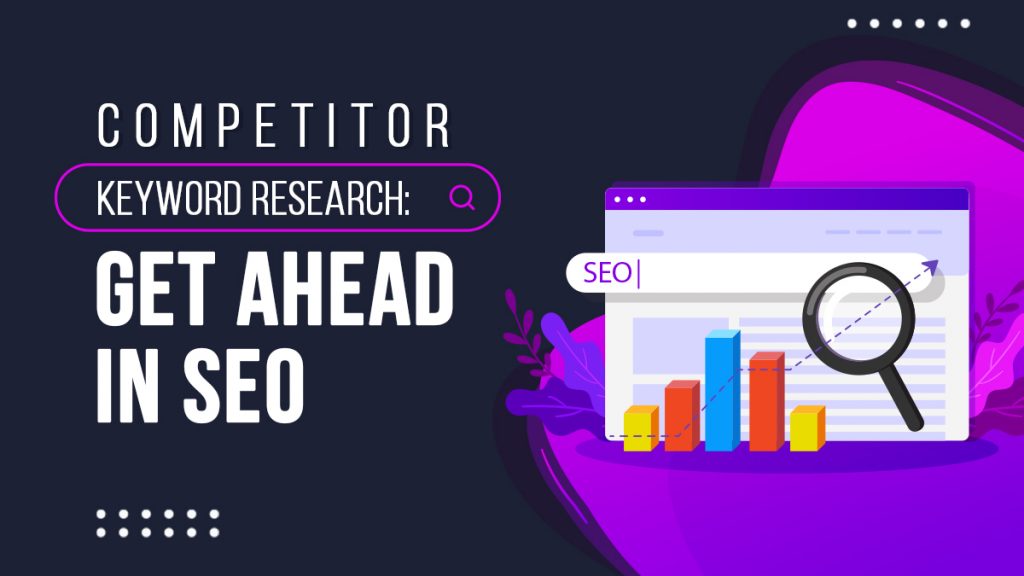 Oct 18, 2022
Competitor Keyword Research: Get Ahead in SEO
There's competition in every industry, with businesses vying for the most attention from consumers. To ensure that you stay ahead of your rivals, you must use tools to search for competitors' keywords. Marketers can combine Keyword Research and Competitor Analysis to make Competitor Keyword Research.
When selecting keywords for Search Engine Optimization, you're bound to choose ones relevant to your business. However, chances are that your rivals also use those keywords, or at least their variations. As a result, they may gain higher rankings on Search Engine Results Pages — so you want to outrank them.
The top five organic results on a SERP gain "67.6% of all the clicks." Additionally, half of all search queries have four or more words. Marketers must fuse Keyword Research and Competitor Analysis and analyze their rivals' Search Engine Optimization Strategies. (Of course, Keyword Research Tools make the process easier.)
One may consider the moral issue of spying on others, even if they are your industry rivals. But, the information you need is public, so you can rest easily.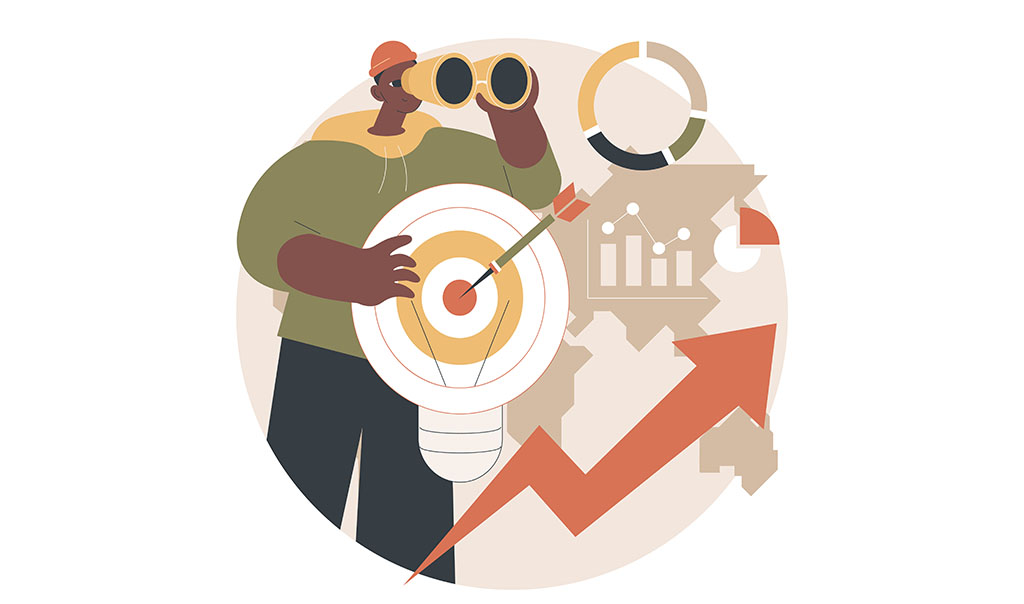 Why Investigate Your Competitors' Keywords?
Competitor Keyword Analysis means investigating the keywords or -phrases your rivals use to rank on SERPs. Then, the insights can help your business create content that can rank higher than them on those same pages.
Naturally, your website uses keywords relevant to your industry and the content you publish. Not only that, but you have to select the best ones via Keyword Search, usually with the proper research tools. What happens when your competitors also use those keywords?
Competitive Keyword Analytics can be instrumental to your business' Digital Marketing Strategies. After all, it gives you new insights into your market. Additionally, you can see if there are any fluctuations in interest, algorithm changes, etc., in the industry.
Moreover, you see competitor actions that give them an edge over your business. In addition to getting ahead of industry rivals, Competitive Keyword Analytics can help marketers troubleshoot SEO issues.
It can solve the question as to why your competitors rank better on search results pages. Then, you can gain the data needed to adjust your SEO campaigns.
The Benefits of Competitor Keyword Analysis or Research
Businesses need to outrank their rivals and gain more website traffic. This is true whether you're part of a Law Firm or in the Travel Industry. So, Competitor Keyword Research can help marketers determine how well a rival business site ranks on particular SERPs. Thus, some of their search results pages may overlap with the ones your site is trying to rank on.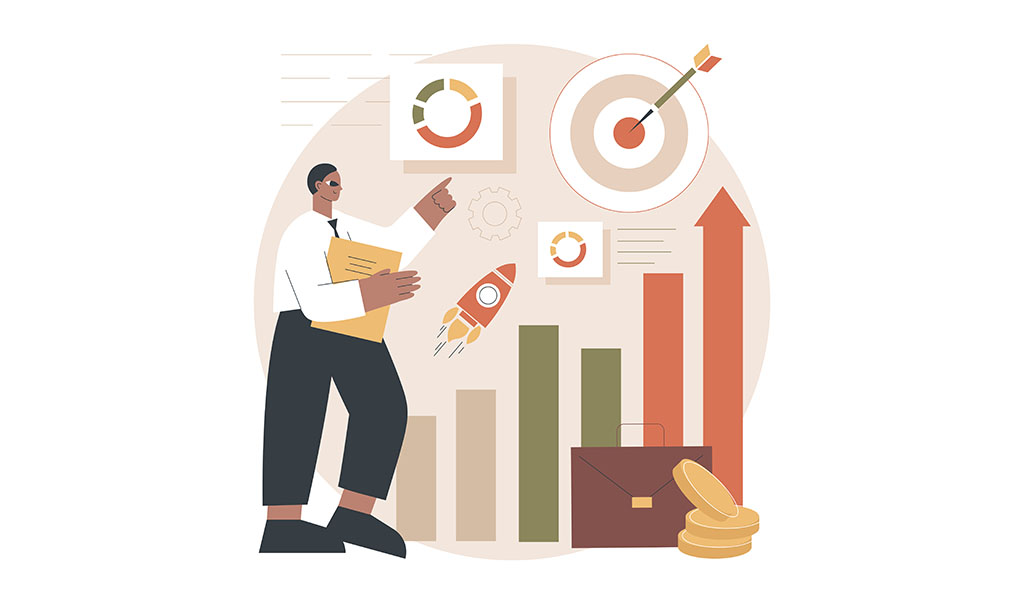 Some Keyword Research Tools may provide a list of backlinks that are partly responsible for your competitors' success. But they'll usually give you keywords your rivals are ranking for. So whatever the results your tools give you, they're full of opportunities to outperform the competition.
However, it's essential to note that if you can see your competitors' business information, your competitors can see yours too. Industry rivals are likely utilizing this strategy as well.
Gives Your Business an Advantage
Firstly, Keyword Research for Competitor Analysis can give your business an edge over its rivals. Improving your business' standing means outsmarting your competitors with strategic, informed decisions.
A Competitive SEO Analysis helps you learn everything you can about how other businesses succeed on SERPs. Once you see how their strategies work, you can improve them to suit your needs better.
Provides Insights on Your Target Audience
Knowing your target audience or demographic is essential to providing content, products, or services to offer them. So, Competitor Keyword Search will find the ideal way to reach your target audience via search engine queries.
For instance, Google has a 92.47% market share, which speaks to its popularity among Internet users. However, this means that plenty of people use the search engine. So, you must use Long-Tail Keywords to achieve better visibility.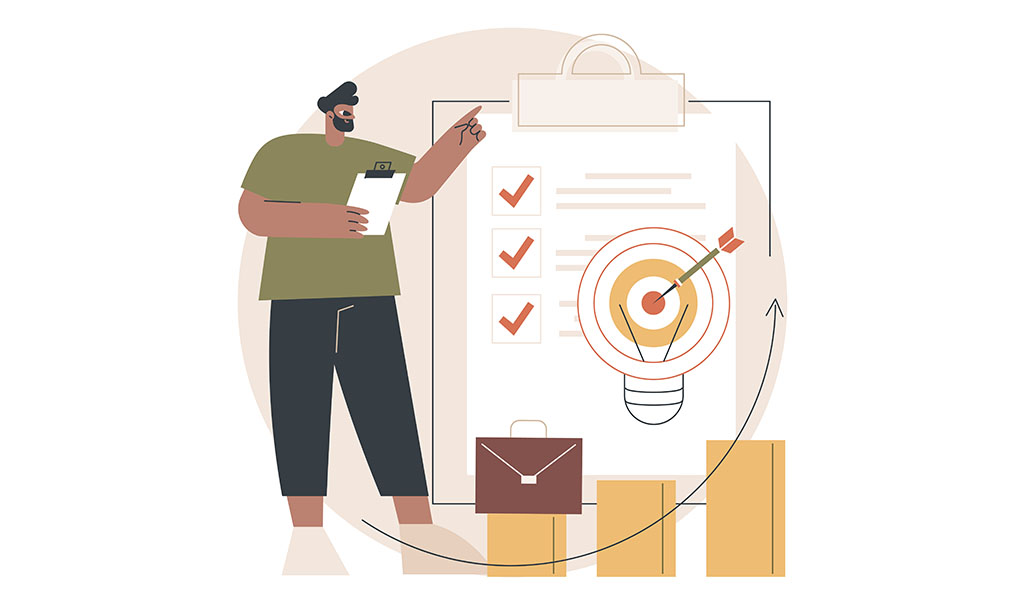 Also, once you find your industry competitors' keywords, you can create a better, more robust list of keywords to outrank them.
Assists in Keyword Research Strategies
Doing research, especially with Keyword Tools, can streamline your work. For example, a Keyword Search can tell you about your competitors' keywords to gain high rankings on SERPs. In addition, marketers can see rival businesses' Domain Authority, Backlinks, and Monthly Search Volumes.
As a result, marketers can formulate better Long-Tail Keywords that can outrank them. Additionally, you can do a Keyword Gap Analysis to find out how and where you can target your keywords. This allows you to gain the most results from your organic campaigns.
Lets You See Who Your Competitors Are
Naturally, if you try and find rivals' SEO Strategies, you'll be able to see who's using those strategies. Furthermore, knowing your opponents or rivals can give you the necessary knowledge to outperform them. Thus, you'll have a better time watching out for your top competitors and their tactics.
Gives You Helpful Keywords 
Of course, Competitor Keyword Search requires the right tools for the job. Then, the tools can provide the right keywords for top search rankings. Finally, the tools can give you a comprehensive list of your top competitors' keywords.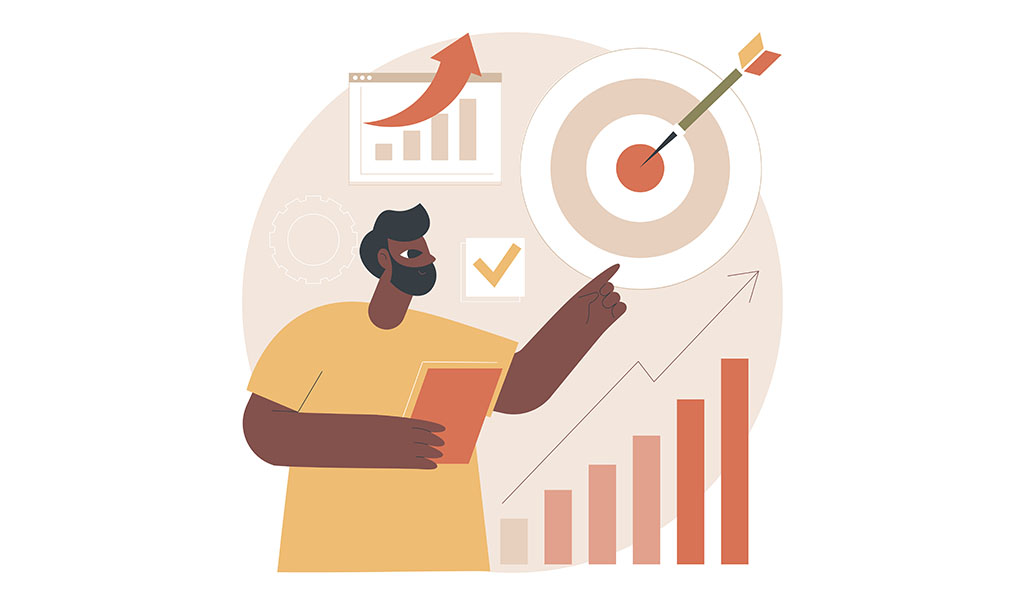 In addition, you can see how many clicks and searches they get. Then, you can sort out the list and create one that suits your business' campaigns.
Provides Keywords that You Previously Overlooked
In addition to finding better keywords from competitor insights, you can also find the ones you initially wrote off. Keywords that you omitted from past or current campaigns may be the key ingredient to gaining better search results rankings.
Many Keyword Research Tools nowadays allow you to compare your current keywords with your competitors. Fortunately, these can result in finding the keywords your campaign sorely needs.
Learn More About Competitors' Link Data
Looking at your business rivals' Backlink Data is a great way to boost your rankings. 66% of web pages on the Internet have "zero backlinks pointing to them," so getting backlinks can be a great help. Afterward, marketers can see what sites rivals link to themselves to boost their SERP standings. They can be opportunities to strategically build your Linking Profile and create relationships with related websites.
Helps You Focus on Content
Businesses use blogging to share knowledge with potential customers. So, Keyword Research in Competitor Analysis can assist marketers in creating, optimizing, and publishing relevant blog posts or content. Likewise, analyzing your rivals' SEO Tactics can let you see what they're doing so you can improve your strategies.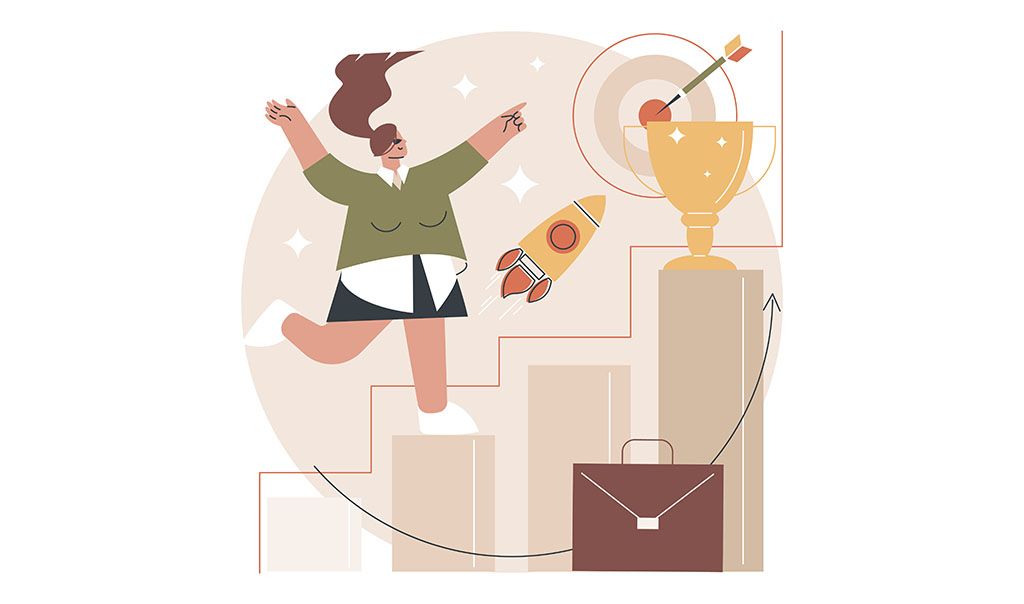 For instance, the average article on the first page of Google's SERPs is 1,447 words long. Your competitors might be creating such pieces, so you need to start creating Long-Form Content like them. Thus, marketers must improve their brand's content and find out what gaps they can fill to meet site visitors' needs.
Assists with Web Design User Experience Analysis
You can best display User Experience via your site's Web Design. However, the way you manage your branding on your online presence can be an opportunity to improve.
Not many Internet users will want to engage on slow or non-responsive websites. So a seamless Website UX might be why your rivals have high SEO rankings. Accessibility is essential to outranking your business rivals.
Local SEO or Geographic Targeting
If your business is operating in a particular location, utilizing Local SEO is crucial. Thus, your business needs to focus on optimizing its Google My Business Profile. This can improve your company's local listing and secure its place on the (Google) map!
Of course, you'll find that your standing on SERPs will improve through a Google Business listing. Thus, ensure you add accurate, detailed information to your profile for better geographic targeting.
Real-Time Customer Testimonials
Your Google My Business Profile can provide reviews and an opportunity to respond to them. Customer reviews — especially authentic ones — are vital for Online Marketing, as many people trust the word of fellow consumers. Also, excellent reviews mean that your brand is being talked about. Thus, they'll benefit your organic rankings via linking.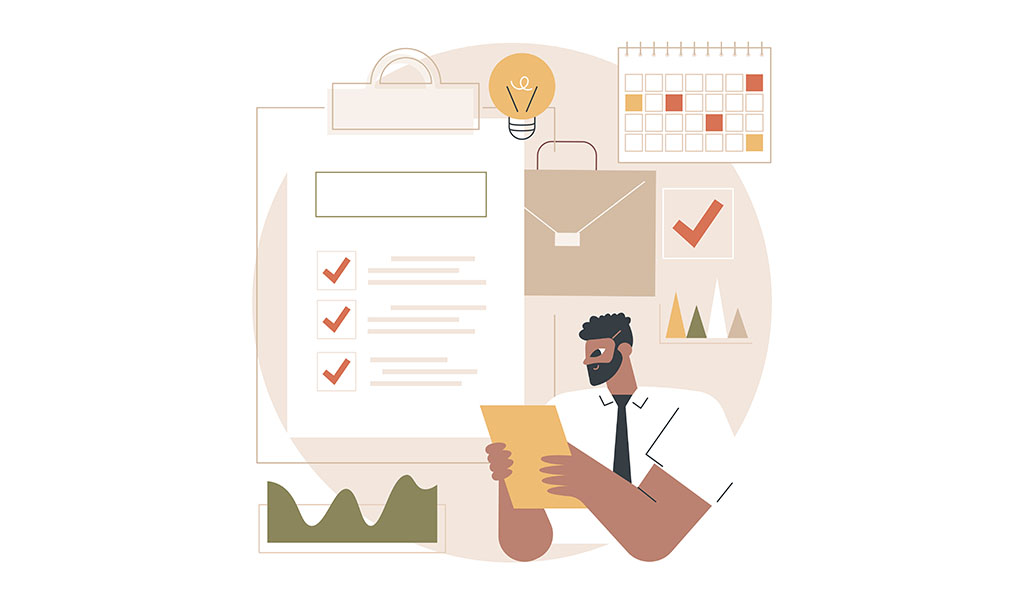 If your business doesn't have space for customers to give reviews, consider making one, particularly on the website. Alternatively, other websites with high authority can serve the same purpose.
Final Thoughts
All industries are constantly evolving, so marketers must apply innovative strategies to stay ahead of the competition. Thus, Competitor Analysis is a crucial and effective tactic for matching and even surpassing your rivals.
Competitor Analysis is critical to improving your business, and so is Keyword Research. However, marketers can combine both strategies to create Competitor Keyword Research, which can assist you in outperforming your top business rivals.
Competitor Keyword Tools can build the best Backlink Profiles. Also, you can bridge content gaps with relevant keywords to gain top results on SERPs. So Competitive Keyword Search, aided with the right tools, can benefit your SEO Campaigns. Thus, it allows your business to rank at the top of desirable SERPs.
Also, SEO Specialists in the Philippines can assist your Competitive Keyword Analysis efforts. So, businesses can gain high website traffic from organic search results today!