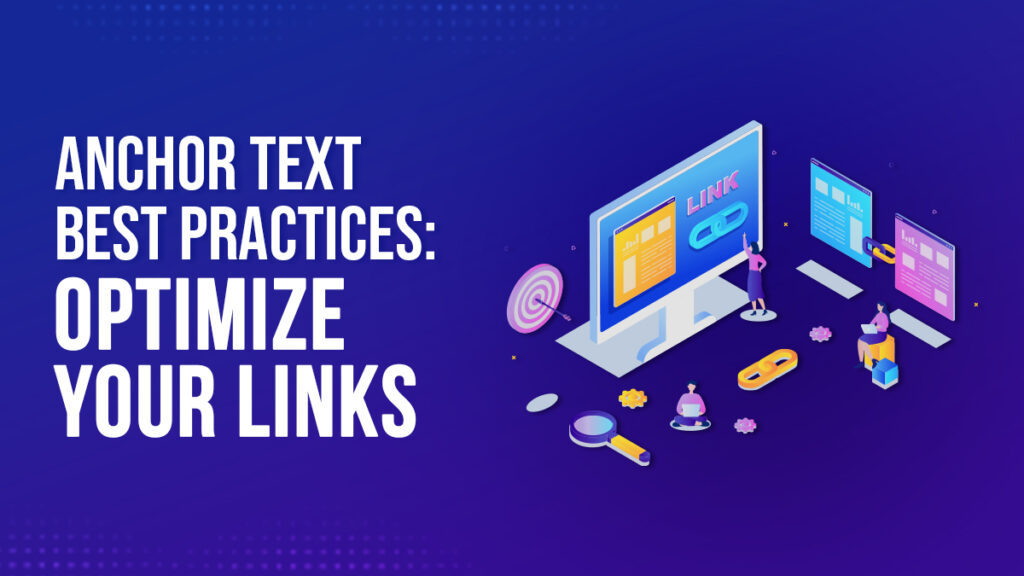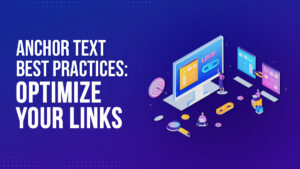 Nov 17, 2022
Anchor Text Best Practices: Optimize Your Links
Links are critical for Search Engine Optimization, as they're part of Google's Ranking Factors. Also, Anchor Text Optimization can boost your SEO by improving User Experience. So, Online Marketers need to learn about Anchor Text Best Practices to optimize their websites.
For many SEO Experts, Link Building can be challenging. However, your website needs a decent Link Building Strategy to gain traction online. After all, links are part of the Ranking Factors for ranking your content on search results pages.
Link Building is an effective tactic for increasing your pages' organic rankings. Search engines find links as a trust signal, so the better the link quality, the more trustworthy your content is.  
Adding excellent links to your pages can be easier if you have the right agency providing White Hat SEO activities. However, if you plan to create effective Link Building Strategies, you must use Anchor Text correctly.
What is Anchor Text on a Website? 
Anchor text is the hyperlinked words on a web page that you can click on to access a new page. Thus, it leads site visitors to pages relevant to the original content — mainly the hyperlinked text. In addition, Anchor Text is used to determine a web page's topic.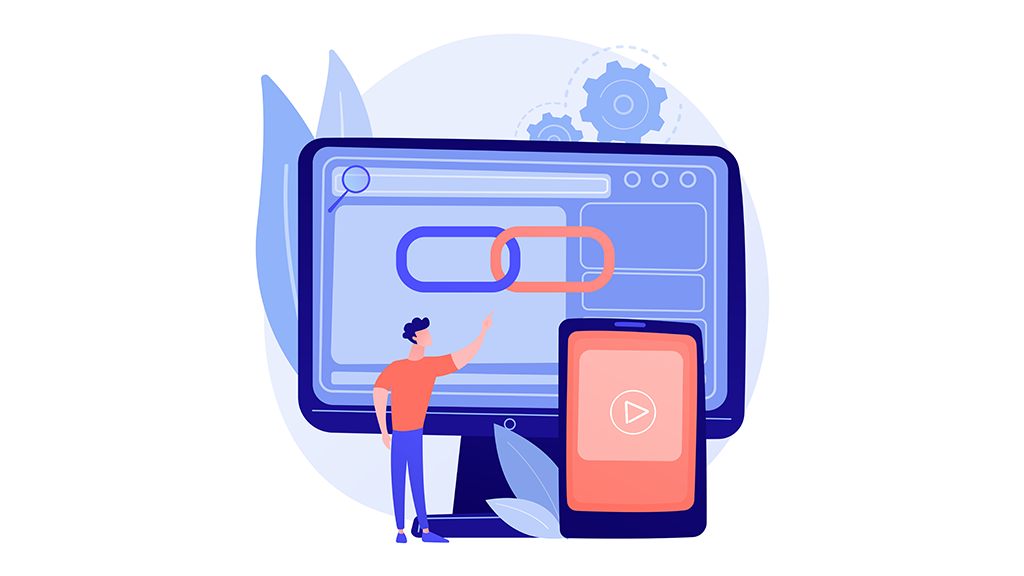 Unfortunately, sites often build backlinks but don't put much thought into Anchor Text. Thus, they rank for irrelevant keywords that don't match their desired intent. 
To make things clearer, there's a difference between Anchor Text and Hyperlinks. Hyperlinks send you from one page to another and can appear as icons, images, and text. As a result, Anchor Text refers to the visibly clickable word or words in a hyperlink. 
Why is It So Valuable?
Anchor Text is a crucial part of a hyperlink. In turn, hyperlinks provide context for the pages they're linked to. Also, the links that go with the Anchor Text will provide added information to your readers. They'll be beneficial in redirecting readers to information that you can't add to your content for any reason.
Thus, Anchor Text helps your readers decide whether or not to visit a particular page. 
But, proper usage of Anchor Text means that web crawlers and Internet users gain more value from your links. Well-optimized Anchor Text improves SEO, page rankings, and organic traffic.
Fortunately, Marketers and Content Writers can apply several types of Anchor Text in their work. Knowing the distinctions between them is part of the Anchor Text Best Practices.
Types of Website Anchor Text
Exact Match. 

This includes keywords that exactly match the text on the linked page. You can use it to connect to more information on particular topics. 

Phrase Match.

 This Anchor Text type uses Long-Tail Keywords, or phrases, rather than a single keyword.

Branded.

 With this Anchor Text type, a brand or person's name is the anchor text. 

Branded Keyword.

 Branded Anchor Text uses a brand name combined with a primary keyword. 

Generic.

 Generic Anchor Text uses generic phrases for Calls-To-Action. 

Partial Match. 

Partial Match Anchor Text partly matches the keywords on the page you're linking to. You can also add generic words to the primary keyword to create this type of Anchor Text.

Naked Links.

 For this Anchor Text type, a 'naked' URL hyperlinks to a website, mainly to trustworthy sources! 

Image.

 With this, the image is the link, and the Anchor Text is the image Alt Text.

Keyword Variations.

 This uses several versions of your target keywords to diversify your hyperlinked text.

Random.

 This Anchor Text type doesn't use keywords or CTAs; thus, the hyperlinked text doesn't match the page content.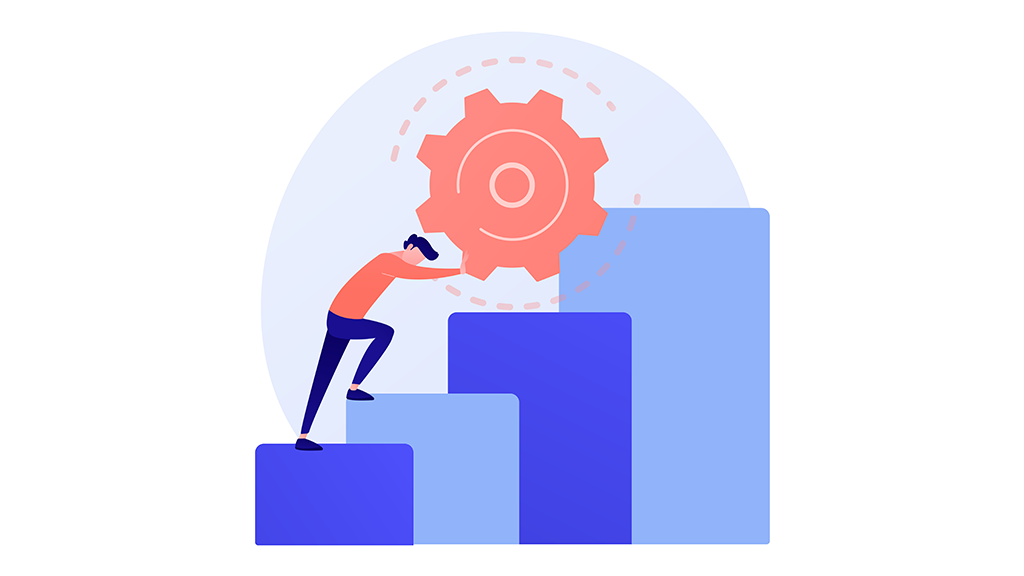 Anchor Text Best Practices
Link Building is necessary for your business website. It's critical to your Search Engine Results Page rankings. Link profiles are part of Google's hundreds of ranking factors. In addition, website Anchor Text also has a hand in gaining the top spot on SERPs.
Anchor Text bridges two different pages on the Internet, so Digital Marketers should make the most out of them. Fortunately, one excellent tip to remember is to be creative but understandable!
Match Text With the Linked Content
Anchor Text is beneficial for User Experience. So, it indicates the content and topics of the page you're linking to. Relevancy is essential to Anchor Text, even more than using keywords. Google's algorithm can tell how relevant your hyperlinked text is to the page you're leading to.
Additionally, your Anchor Text should look like natural language — so avoid adding particular terms that feel awkward in content. As a result, Internal Links and Backlinks will look more user-friendly rather than spammy. 
Irrelevant Anchor Text will be harmful to your standing on SERPs. Firstly, your readers might have a bad User Experience. Also, Google bots can get confused, so you may have difficulty ranking for your intended keywords.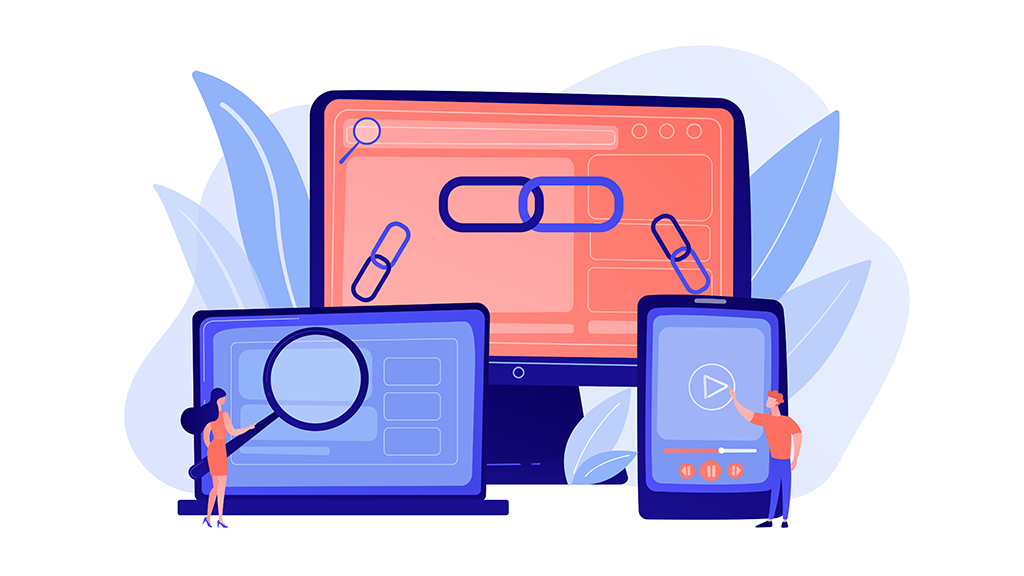 Don't Overuse Exact Match Anchor Text
It's essential to ensure that your linked text provides enough context. However, avoiding using the exact phrases as your linked pages is vital. You may get penalized if you use Exact Match Anchor Text for the entirety of your linking profile.
Forcefully inserting exact phrase matches may cause your content to look unimpressive. So, you must use Long-Tailed Keywords that indicate the linked page's topic. Lastly, you should make your Anchor Text look natural.
Avoid Linking Generic Terms (Unless They're CTAs)
You'll want to avoid using generic phrases as Anchor Text. This is because generic terms won't indicate what a reader will expect on the page you're linking to. However, you can hyperlink generic phrases as long as they're CTAs.
However, searching search engine crawlers may get confused if you hyperlink generic text. Thus, they'll take extra time to check the surrounding text to understand its intent better. As a result, this confusion will stall the crawling and indexing process.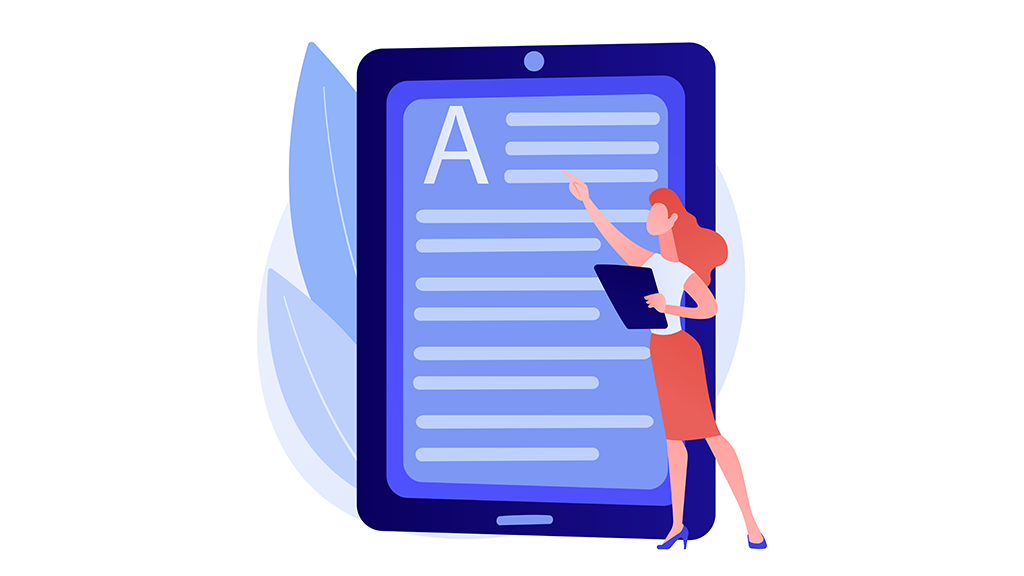 Be as Brief as Possible
It isn't necessary to link an entire sentence — a brief phrase is enough to provide context to website visitors. For example, you can indicate the main topic of a linked page in as little as one or two words.
So, a crucial part of Anchor Text Best Practices is limiting your linked text to six words or less. Get rid of unnecessary words and keep to the essential details. Thus, bots can crawl the link faster and understand the linked content.
Keep Keyword Density Low Whenever Possible
In Anchor Text Optimization, remember that you shouldn't go overboard because over-optimization is a quick way to get penalized. Great examples of over-optimization include Black Hat SEO Tactics like Keyword Stuffing.
So first, avoid using Exact Keyword Anchor Text often, as it isn't recommended for ranking your page on SERPs. Also, to lessen your chances of getting penalized by search engines, make your look natural in your content. So, remember to apply relevant keywords for Anchor Text throughout the text!
Ensure that Hyperlinked Text Looks Clickable
You may have noticed that usually hyperlinked text on Internet articles is underlined and colored blue. But no matter what you do, it should be clear to site visitors that your Anchor Text is clickable.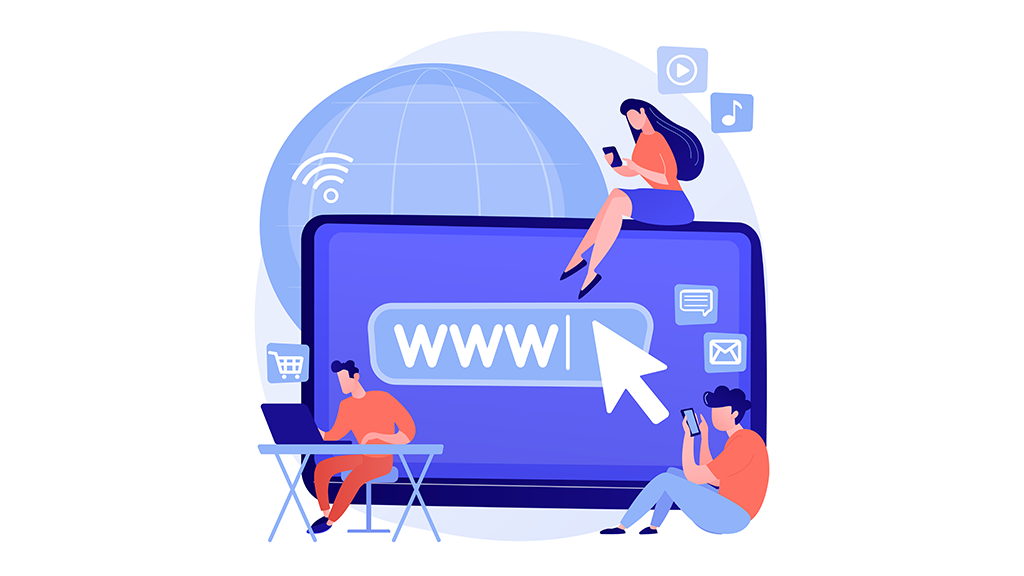 To make your Anchor Text more identifiable to readers, you may use one or a combination of the following:
Underlining the text;

Making it bold; or

Using a distinct color.
Add Relevant Content Around Your Linked Text
Part of Anchor Text Optimization for SEO includes creating relevant, informative content that drives up traffic as high as 2,000%. Additionally, blog posts with over 3,000 words gain plenty of traffic.
Using Random Anchor Text means bot and human site visitors will have difficulty knowing the text. So, it's crucial to add relevant content around your hyperlinked text. This can provide plenty of context to crawler bots and human readers.
Because of Google's powerful language processing algorithms, bots will understand the context of the Anchor Text. Additionally, they'll understand how each word around the hyperlinked text relates to others. However, this also means that if the context of the phrase is negative, it might negatively impact your site.
Stay Away From Links Belonging to Toxic Sites
A staggering 95% of pages on the Internet "have zero backlinks" that point to their website. So, one Anchor Text Best Practice ensures you gain backlinks from relevant and high-quality websites. Thus, you must check the Domain Authority of the sites linking to you.
Sites with low DA are toxic and can negatively affect your website. You need backlinks from trustworthy websites with high DA. Otherwise, you'll see lower SERP rankings or even a penalty from Google.
But if you need to pull a link from a less-than-credible site, use the nofollow attribute. Nofollow will indicate to Google that you don't endorse the link.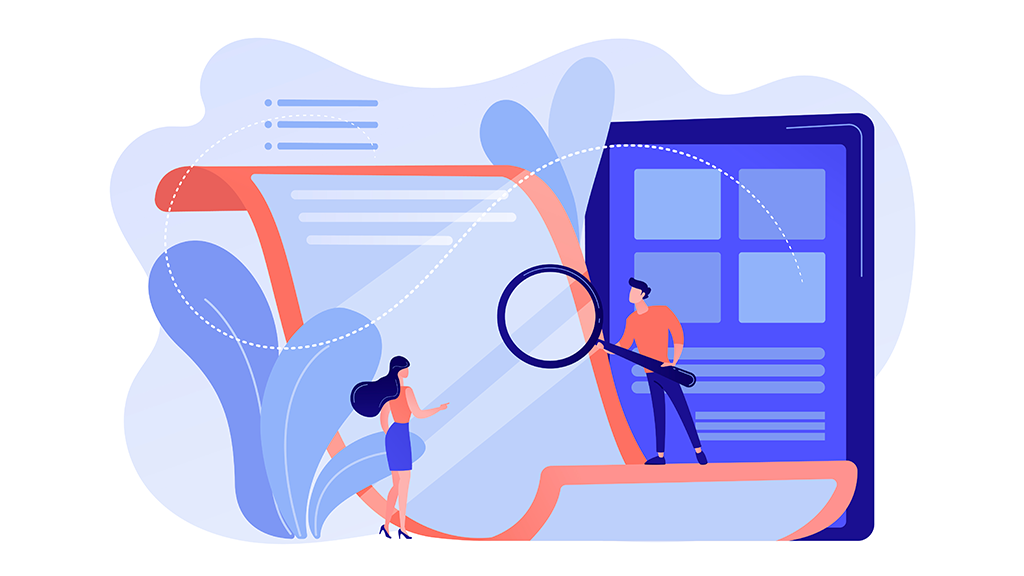 Apply Image Anchor Text
Internal and External Links use text, but have you considered using images in your content? You can use Alt Text as the Anchor Text, as with image SEO Optimization practices. So, rather than using plain text, you must apply detailed descriptions to your images.
Final Thoughts
Link Building and Anchor Text Optimization for SEO can be challenging and time-consuming. But when done right, Digital Marketers are sure to achieve success with their SERP ranking efforts. Website Anchor Text links one page to another and helps bot and human visitors understand the link's relevance. 
Of course, Google has hundreds of ranking factors that have a say in your website's SERP rankings. To improve your Internal and External Links' performance, use recommended Anchor Text Types. Additionally, you must choose a brief yet informative phrase to add your link. Finally, you should naturally place links throughout your content.
Optimizing your site for better online visibility is worth the effort and resources. Fortunately, Content Writers from the Philippines are skilled in building a backlink profile with Anchor Text Best Practices.