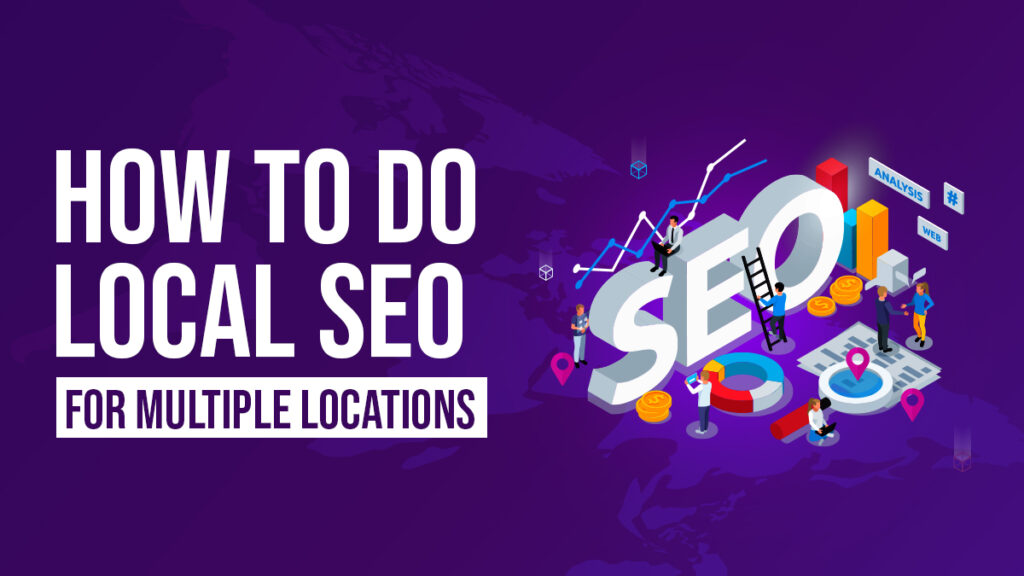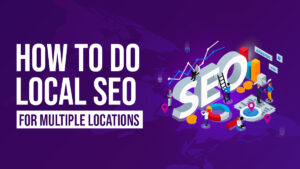 Nov 23, 2022
How to Do Local SEO for Multiple Locations
Some businesses have more than one location. Or, they have only one branch but must create pages for nearby areas. Fortunately, Multi-Location SEO helps your business achieve high page rankings to get attention from customers in different locations. So, business owners must know how to utilize Local SEO Strategies for Multiple Locations.
Local SEO works much like Search Engine Optimization. Thus, you can apply your usual SEO Tactics but tweak them for a local audience. Moreover, a few Local SEO-related don'ts will affect your standing on Google search results pages, such as:
Adding lists of contact numbers without substantial context or value.
Including blocks of text that contain names of locations you want a page to rank for.
Keyword Stuffing, or unnaturally repeating words or phrases on the page.
Google prioritizes the needs of its users. As a result, business website owners shouldn't add information and keywords or -phrases to their pages without substantial value. After all, "46% of all searches on Google" seek local details on products or services.
Businesses need to apply Local SEO Strategies for Multiple Locations. This way, you can boost your standing on local results pages.
Multi-Location, or Multi-Local SEO
Local SEO can significantly boost brick-and-mortar businesses' reach. But, Multi-Location SEO can extend the reach of such companies, especially ones with several branches. Also known as Multiple Location SEO, it's a strategy for ranking your site's pages in its associated area.
With such a strategy, businesses can gain the top spot on a specific area's Search Engine Results Pages.
To accomplish this, you must optimize On-Page elements to ensure your site appears on the right local SERPs. You can hire businesses that offer Local SEO Services in the Philippines to handle all these strategies.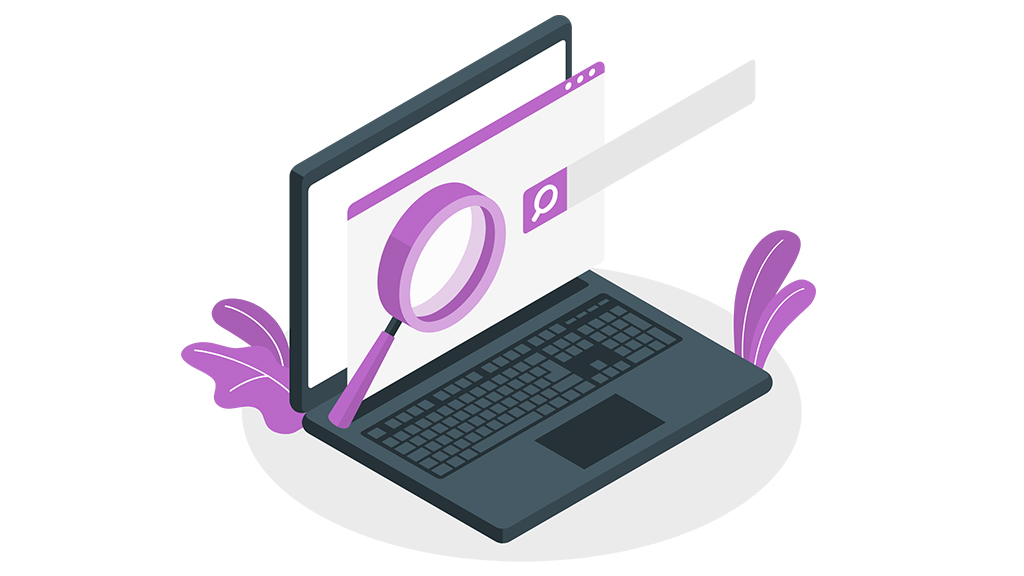 So, here are the page optimization activities for multiple business locations:
Create pages for every branch your business has.
Set up and optimize Google My Business pages for all your business locations.
Link your GMB pages to the appropriate website pages.
Get excellent reviews or feedback for each company branch.
Companies that follow accepted Local SEO strategies gain the edge over their competitors. Here are the advantages of using Local SEO Strategies for your company's branches.
The Benefits Of Applying SEO for Multiple Locations
Gaining Higher Rankings on Local SEO Results Pages
Firstly, Multi-Location SEO can boost your standing on local SERPs. For instance, if a Google user searches for a business, they might see a Google Maps result displaying establishments in town.
Moreover, 'Near me' searches, in particular, are beneficial for getting the attention of local consumers who need products or services ASAP. Search queries with the 'Near me' qualifier "have grown 150% faster" than searches without it.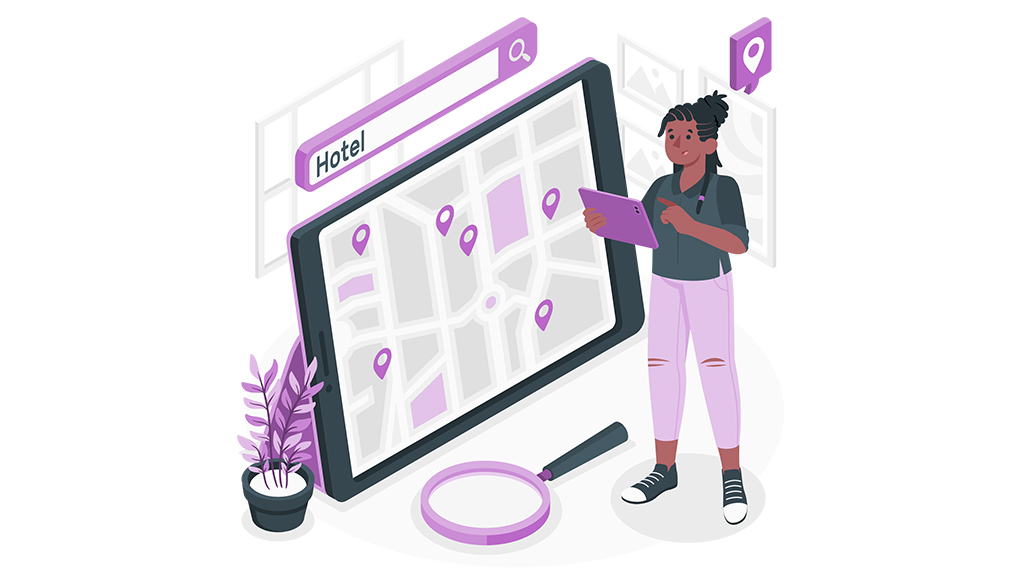 So, upon clicking a Google Map drop pin, it'll display essential business information, including:
The business name;
Its address;
Operating hours;
Reviews and ratings; and
Business pictures.
Adding such information is critical to gaining better local SERP rankings. Additionally, the info adds value to your pages, whether from your dedicated business site or Google My Business.
Bringing in More Local Customers
Because of the visibility Local SEO offers, a local company can attract local consumers to their locations. For instance, 88% of mobile searches for local businesses result in either a call or a visit within the day. Thus, business site owners must tap into Local SEO Strategies to redirect local customers to the branch closest to them!
Though the locations share a name, they can still appear in local search results for the area. Therefore, it's essential to make a distinction between multiple locations. This way, you ensure that pages are optimized for the right searchers.
Multi-Location SEO can ensure that searchers find your nearest business branch when they search for your name, products, and services.
Increasing Brand Awareness With Locals
So, business owners use SEO Strategies, such as optimizing content with Long-Tailed Keywords. Then, your intended audience uses these keywords to find your products or services. The closer you tailor them to your customer base, the more traffic your website will acquire.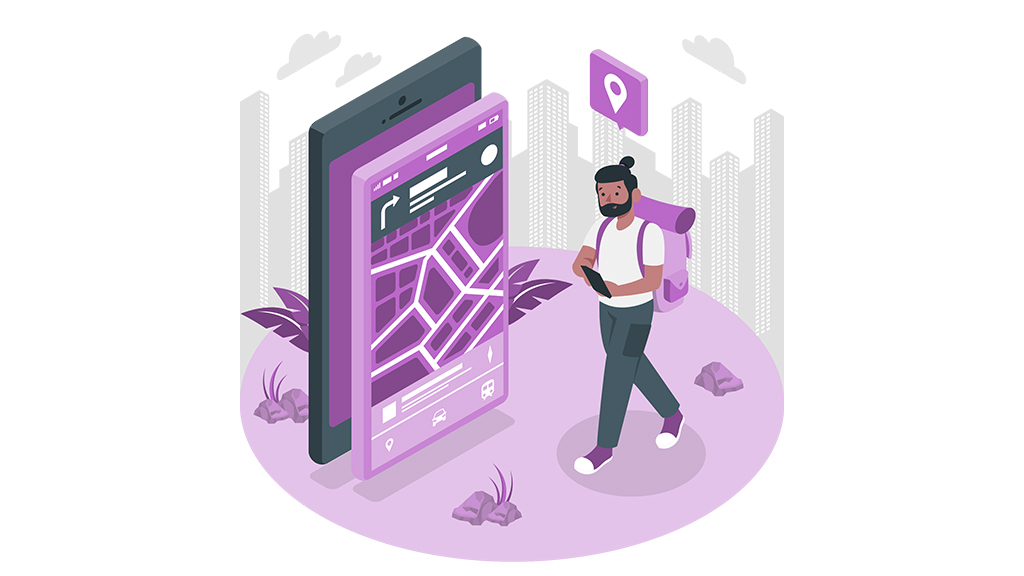 However, ranking nationally or globally can take time and effort. Focusing your SEO Tactics on particular locations can ensure that you gain customers' attention. Then, the customers can visit your physical location within the day.
So, the right Local SEO Strategy can raise awareness of your company's branches. You can use Local SEO Marketing Campaigns to advertise your business. You'll gain attention from nearby potential customers in no time.
Local SEO Strategies for Multiple Locations
Research on Keywords With Local Intent
Keyword Research is critical for utilizing SEO, and the same is true for Local SEO. As a result, you must research the right local SERPs. Long-Tailed Keywords are beneficial when tapping into results pages with less competition than more general keywords or -phrases.
When handling Local SEO Campaigns, you need to find brand-related keywords and pair them with local intent. For instance, you can use targeted keywords with local intent if they contain the words 'Near me.'
Another way a business can gain a high volume of organic traffic is to earn a spot in the Local 3-Pack. The top three companies in a given area are listed in the Local Pack. They're ranked according to their usefulness to searchers. Thus, Local SEO Strategies for Multiple Locations can help you get a spot.
Have Separate Pages for Different Locations
Nearly 9 in 10 marketers reported that Location-Based Marketing "resulted in higher sales." In addition, it also resulted in a larger customer base and better engagement. So, each location must have a separate page.
Also, each must be as detailed as possible and provide knowledge of products or services. In addition, you can offer relevant content for people in a particular area.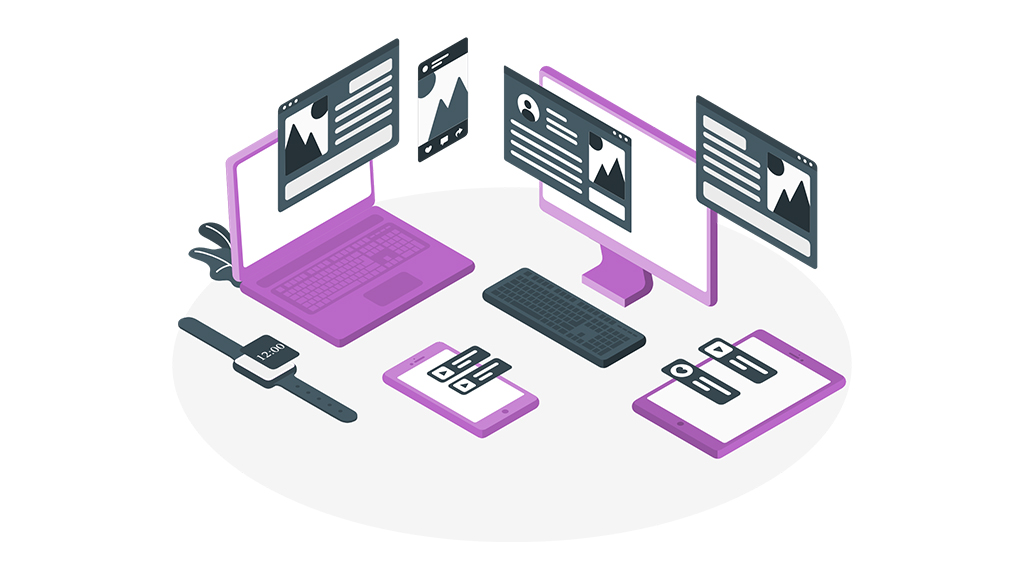 In addition, you must add the branch address and phone number. Having other contact details on the location page will provide value to your website visitors.
Thus, you can tap into particular sections and gain a lot of traffic from search and on foot. In addition, local visitors might reach your brick-and-mortar location within minutes because of your location page!
Optimize Your Location Pages
Much like optimizing your Meta Tags in SEO, you can optimize your company's location pages. First, your URL's structure should be easy to follow. Also, it should indicate a particular branch area, which can show visitors and Google that your company has multiple locations.
In addition, you should optimize the other Meta Tags with desired Local Keywords and -phrases. The Meta Description and Title Tags, in particular, should contain keywords related to the location you're creating a page for.
You can also add a Google My Business iframe map to your page. Schema Markups are an excellent way to get search engines' attention. Lastly, you can add a Frequently Asked Questions page to provide direct answers to searcher queries.
Set Up a GMB Page for Each Location
In addition to creating pages for multiple locations on your business site, you can create different GMB Pages. So, you must set up a Google My Business page for every branch location.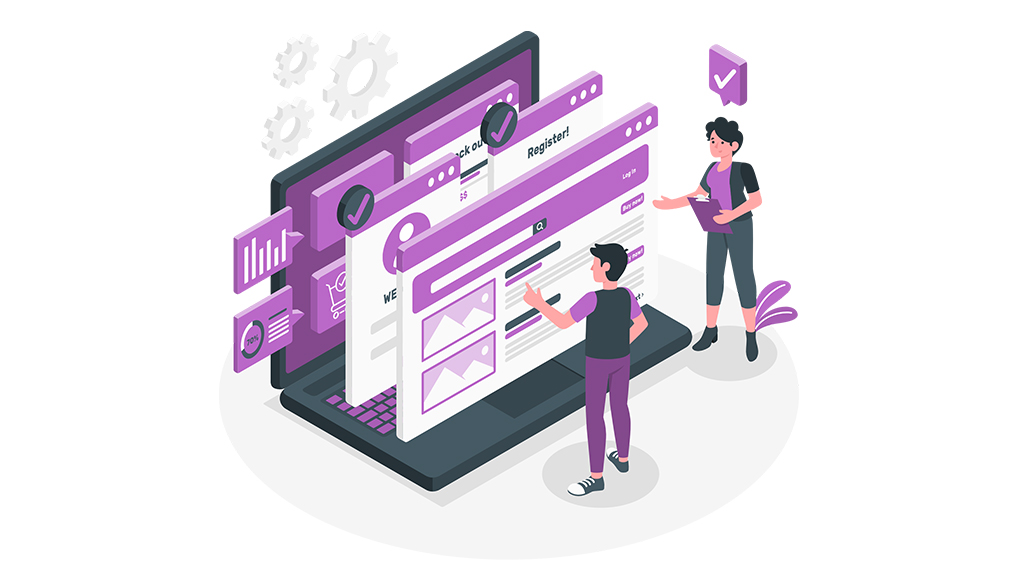 As with your website pages, you must tailor each profile to the branch. It's also critical for Multi-Location SEO that you add plenty of company-related details, such as:
Images;
Operating hours;
Business description;
Contact details; and
Website URLs.
Business owners need to maintain consistency in business details. Each location page should have a consistent format so human and bot searchers can digest the data easily. Fortunately, you can manage all business location pages from the same account.
Get Better Reviews from Customers
Great reviews are one of the best ways to improve your Multi-Location SEO. Every business owner wants a five-star rating to their name, and you can achieve it by gaining feedback.
You may ask your customers for testimonials after a purchase. Most businesses offer rewards like discounts to incentivize their customers to leave reviews. Additionally, you can use SMS or emails to follow up with them after a few days.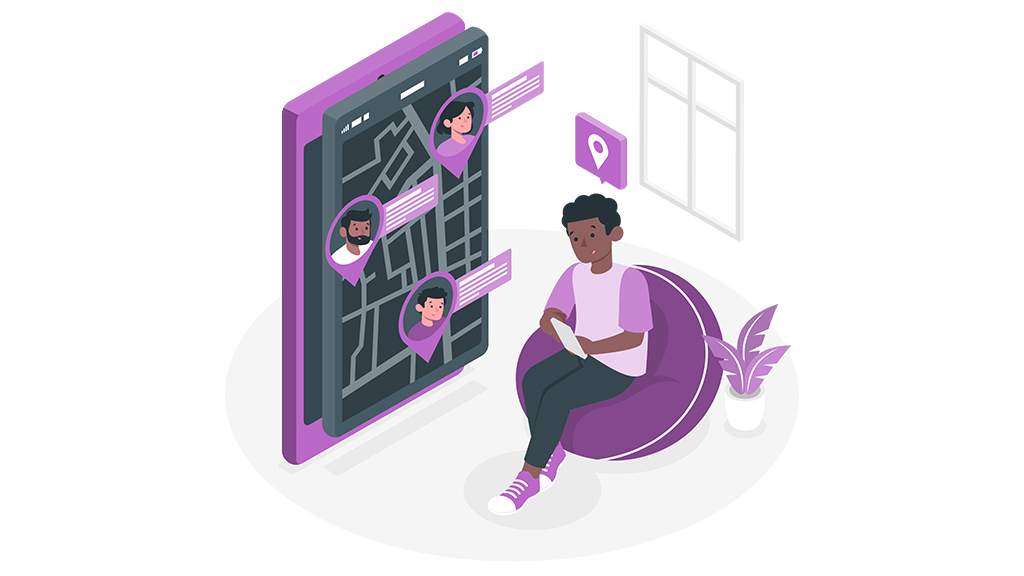 Even if you don't get a perfect customer rating, you can still use the feedback to improve your business. If you get a complaint, you can use it to engage with customers and promise a better experience next time. After all, 89% of consumers check out companies' replies to customer reviews.
Final Thoughts
Some businesses have more than one branch or serve more than one area. So, you need to create optimized location pages for search engine visibility. After all, a business must create optimized pages for each place it caters to. It's an essential strategy for gaining better organic website traffic.
Multi-location businesses will also need Google My Business pages that provide the same content as your website's local pages. Lastly, you need lots of reviews that can convince customers to support your business.
By doing all these, you can boost your rankings on Local SERPs. But, many companies don't tap into Local SEO Strategies for Multiple Locations. So, to gain more organic traffic, brand awareness, and customers, you must follow Multi-Location SEO Tactics. Fortunately, Local SEO in the Philippines provides various services that allow you to serve customers from different branches better.