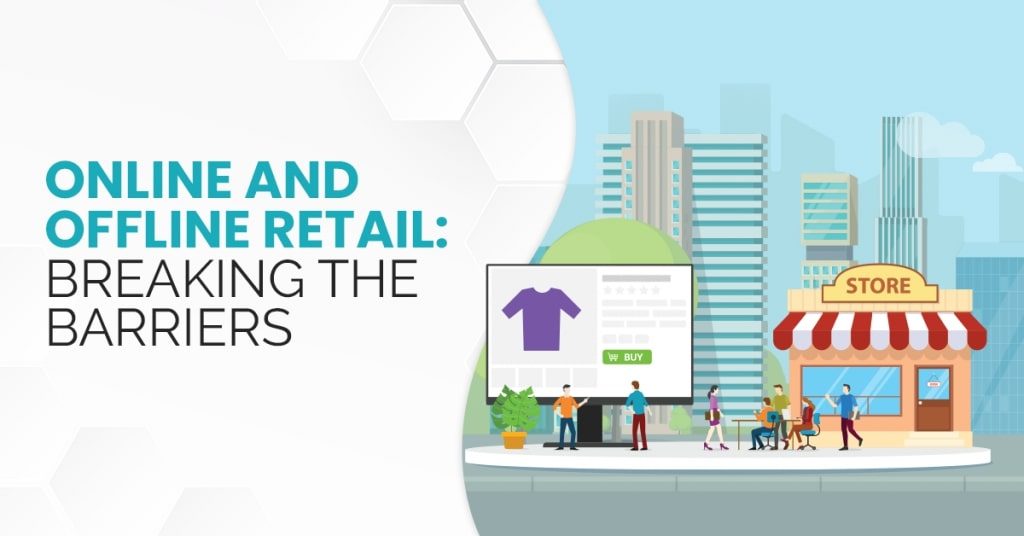 Apr 2, 2020
Online and Offline Retail: Breaking The Barriers
Businesses these days can be left wondering if there's even a need for a physical store. Because more and more customers are shopping via mobile devices in 2020, some would think that all physical stores are irrelevant because retailers are moving to e-commerce platforms. There exists a barrier between online and offline retail that must be addressed.
Online transactions on e-commerce are rising higher than offline every year, according to Statistica.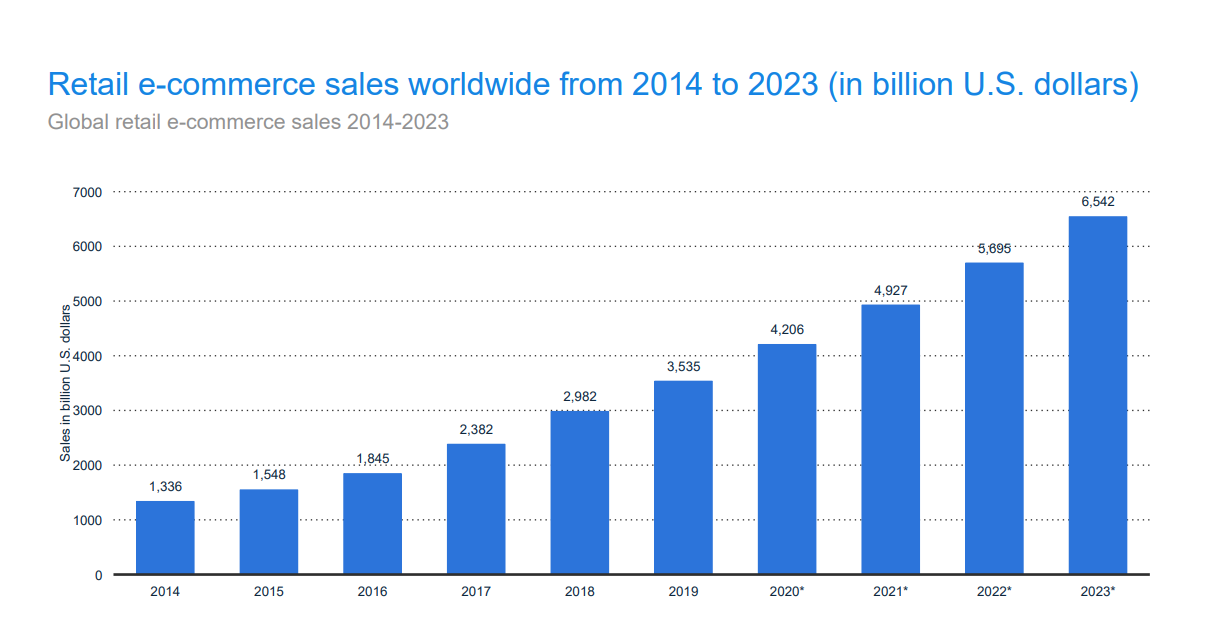 Source: www.bigcommerce.com 
Is Online More Important Than Offline?
Being able to buy from the comfort of your home and browsing at a wide variety of products will make the experience even more appealing to most consumers. Then, it would be much more gimmicky to get goods shipped directly to your door within a couple of days, even at a time. Using technology can make businesses relevant to the new buying generation of consumers.
However, the choice a customer makes depends on your business, the product you offer, and how you want to connect with customers. Their preference does not dictate the importance of a channel.
Pros and Cons of Online Retail
Here are the common reasons why online retail works:
Consumers enjoy e-commerce ease. The freedom to buy from home and the opportunity to browse on your own time will make the process even more customer-friendly.
High price discounts and better accessibility for online shoppers are the key reasons for increased online purchases.
The wide range of options that are open to customers, the opportunity to pay through digital wallet items, and reliable logistics facilities all add to the organic growth of online shopping.
Developed countries have now introduced Internet usage. This opportunity ensures that every day, more customers have access to online shops.
How About Offline Retail?
Notwithstanding that, there's still a need for an offline aspect of commerce. What makes these traditional stores tend to be the primary shopping alternative for people?
There is no face-to-face engagement. It is harder to create positive relationships with customers. You will take the extra mile to ensure your customers have confidence in your shop to keep them trusting you.
Consumers that belong to the older demographics may have confidence issues online. Once they have seen the items physically, they may continue to purchase them.
Walking to a physical store is a means of communicating with culture and society away from the digital space. For malls and shopping centers, they tend to flourish when you see the people crowding during the transactions.
It can be a challenge to establish a brand solely online since Google, as a popular search engine, is the primary channel to find such products. Other platforms like Amazon and Lazada will host so many other competitors.
Both Are Equally Important For Retail Business Development
Online and offline retail boundaries are starting to merge already. Stores definitely can continue to accommodate customers that need either online and offline channels. 
Mycustomer.com infographics show that an omnichannel approach should end the war between online and offline retail strategies. The convergence, which allows shoppers a variety of distribution outlets from the omnichannel market, provides marketers with options for customers.
Moving Forward With Both Online and Offline Retail Environments
In conclusion, if you give your online customers the choice to "click and select" or allow customers to view more information on site, you must satisfy them with the option to check it out physically, and this can be done through an omnichannel approach. 
Here's what you can do to make it work:
First, build and customize your e-commerce website. Outsource the work to

web developers in the Philippines

so they can create it for you. Add your branding and culture into it.

Keep your branding across traditional or online channels. Through remaining consistent across both media, your brand ambiguity can be avoided easily.

Provide all the environments the best. Providing pickups in shops for online purchases and encouraging consumers to sample a product in the shop before online shopping are several examples of combining them.
To sum up, businesses should adopt both online and offline retail channels, even merge them, to maximize marketing efforts and accommodate more satisfied customers.