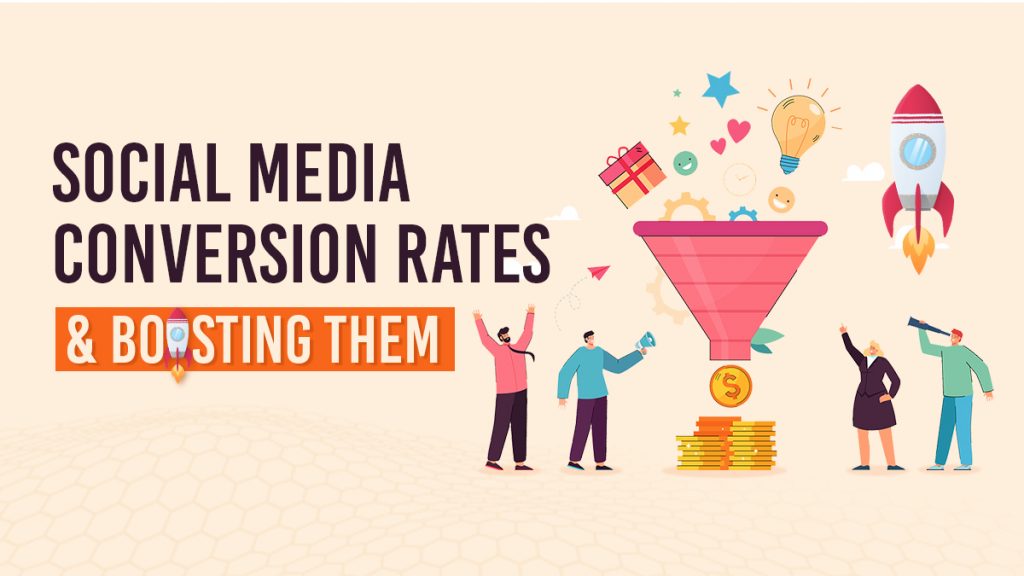 Sep 29, 2022
Social Media Conversion Rates & Boosting Them
Businesses of all industries around the world use Social Media, and 93% of marketers use it as an advertising channel. So, advertising on Social Media requires keeping Conversion Rates up. They indicate that your efforts are targeted to the right audience.
Considering how many people use the platform, Social Networks are vital to improving your business' traffic and Return on Investment. After all, Social Media is a cost-effective way of advertising your brand.
Marketers must understand conversions to know how their Social Media efforts are doing. Of course, conversions are actions a potential customer takes that can become a lead for your company. Also, these actions are done on a given marketing channel and can sometimes differ depending on the page, product, or service.
So, for instance, on your website, a visitor could encounter these conversions:
register for a membership;
download a file;
sign up for a subscription; and
add a product to a cart.
What's a Good Conversion Rate for Social Media Marketing?
Conversions are actions that a person can take on your marketing channels. So, Conversion Rates are the percentage of users that complete a conversion. So, naturally, all businesses must increase their rates to gain more leads and better ROI.
However, rates can differ across companies and industries. Although your Conversion Rates can depend on several factors, boosting them can be challenging. For instance, regarding Landing Pages, Conversion Rates are at an average of 2.35%.
This may mean that many of your visitors don't accomplish a conversion action. However, it's not that bad — if you have 10,000 visitors, then out of those, 2,350 people converted.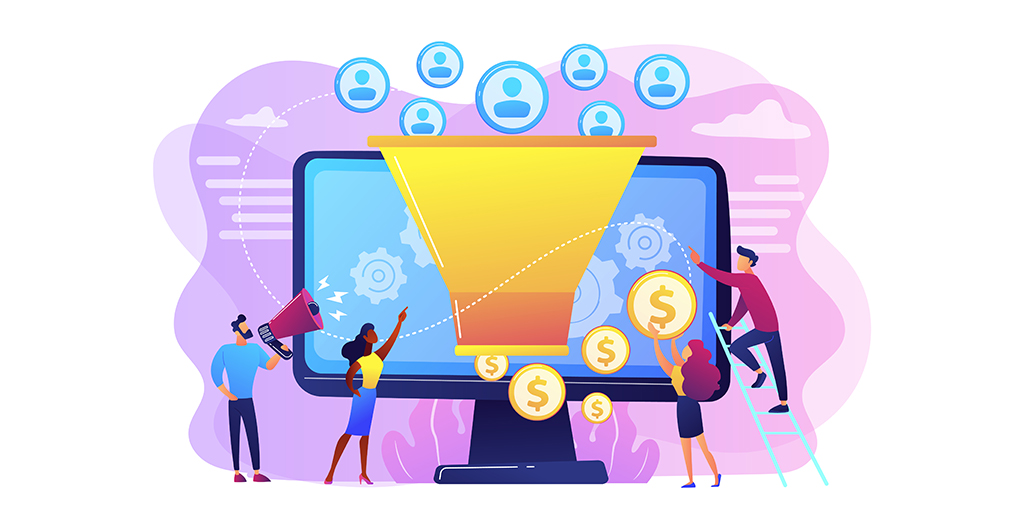 Marketers can't achieve 100% Conversion Rates even with all the effort and resources at their disposal. But, marketers should still take steps to increase their brand's Conversion Rates and surpass 10%. Conversion Rate Optimization Agencies can help you achieve high rates. But, you can always handle Social Media Management in-house.
Boosting Conversion Rates on Social Networks
Social Media is responsible for 16% of website traffic, third only to Direct Traffic and Organic Traffic from search engines. So, a large number of visitors go to web pages after looking at a post on a Social Media Platform. Thus, postings on Social Networks are a critical part of boosting your Conversion Rates.
Much like on websites, Social Media conversion activities include:
filling up forms;
signing up for free trials or demos;
signing up for a newsletter;
purchasing a product or service; and
landing on a website.
Social Media statistics say that Facebook and Instagram are the best channels for marketing your brand. In addition, most people do research for products on those particular platforms due to the rise of eCommerce on Social Media.
Marketers need to tweak their Social Advertising Strategies to boost Conversion Rates. So, here are tips to improve your business' conversions on Social Networks.
Personalize Your Offers on Social Media
If your Social Media content seems too general, consider revising it to become more personal. Marketers can improve Social Outreach with a personalized approach. In addition, consumers enjoy and expect content tailored to their interests, improving conversions.
So, rely on personalization and research your target audience's interests. Consider using a cookie consent banner, or forms and surveys to collect data for customizing Social Media content. Once Social Media marketers understand their audience's needs, they can create content that can increase Conversion Rates.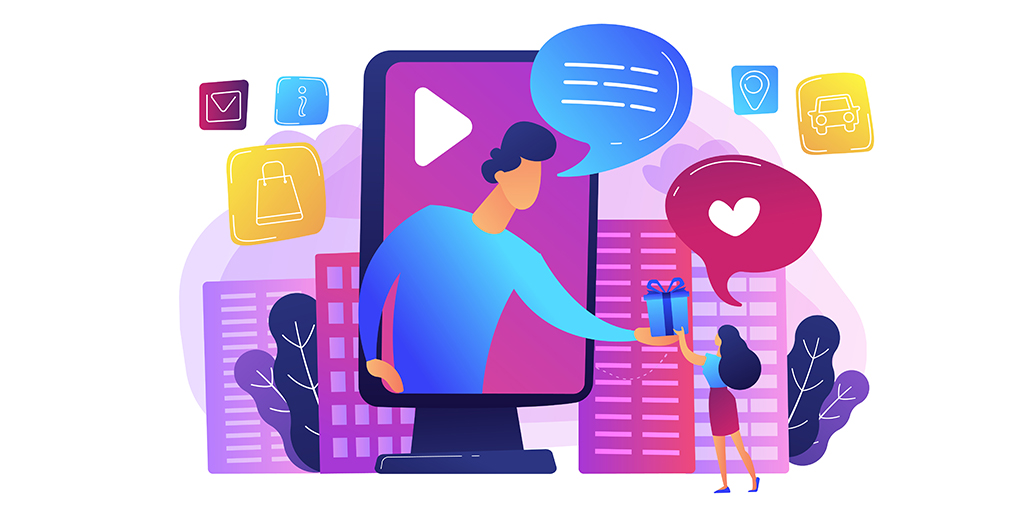 Automate Your Social Media Advertising Efforts
On Social Media, as with many marketing channels, consistent posting is necessary for gaining more engagement. Thus, marketers need to post content regularly at peak periods. Automation can increase the efficiency and consistency of your content posting. But there are plenty of tools you can use to boost your strategies, such as Social Media Calendars or Schedulers.
Craft Mobile-Friendly Landing Pages
Creating Landing Pages is essential to a great customer experience. Brands convert buyers best when they provide an excellent experience. To have Conversion-Optimized Landing Pages, anything that gets in the way of a flawless User Experience should be smoothed over.
After all, eCommerce is more popular on mobile devices, which means businesses have to appeal to Mobile Users. So make sure your Social Media Landing Pages should be easy to navigate and have as few hiccups as possible.
So, your Landing Pages should be visible to customers and as well-designed as possible. To ensure that your pages are usable and intuitive, consider using Google's Mobile-Friendly Tests.
Use Product or Service Videos
Visual media is a massive draw for Social Media users, as many platforms rely on image or video content. So, marketers can apply promotional videos to their business' Social Networks to increase their conversions. Product videos are especially effective in boosting the time spent on a page.
Your video content can range from simple, minute-long adverts to big-budget productions. But, regardless of what you do, organic content must catch the eyes of your audience. For example, marketers can use short commercials, product promotions, and customer reviews on their Social Media accounts.
Thus, Social Media Video Advertisements can improve your analytics on platforms like Instagram, Facebook, and even TikTok!
Utilize Compelling Calls-To-Action
CTAs on your account profiles and post captions can increase your Social Media Conversions. So, marketers can lead users to check out their brand's promotional materials and the business website. It's best to use subtle phrasing with your Calls-To-Action.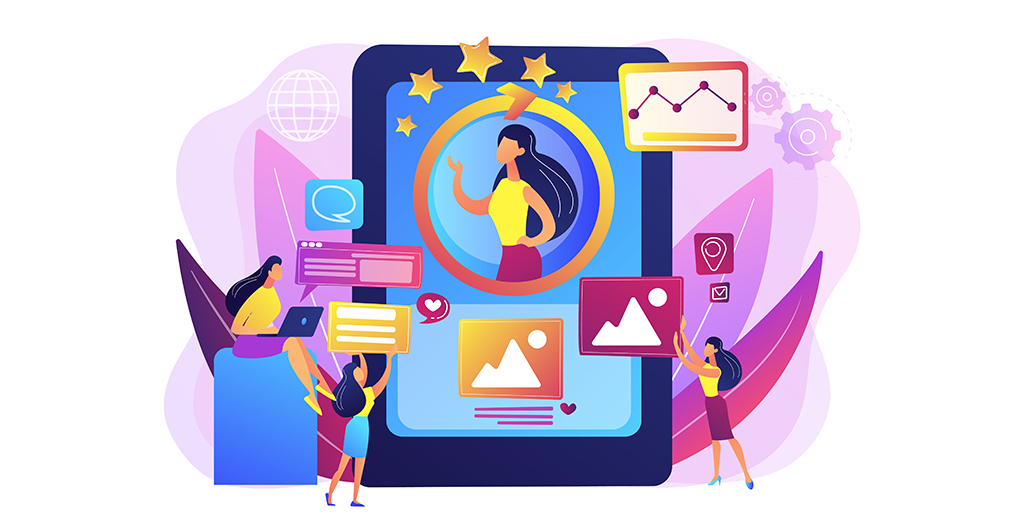 It's essential to balance being natural while encouraging people with your Calls-To-Action. So, marketers can make CTAs straightforward or subtle, but they should reflect your brand. So, create effective CTAs that point to the right places, but avoid pushing too hard!
Apply Split Testing or A/B Testing
Using A/B Testing on Social Media advertisements can prove beneficial to marketing efforts. Testing and tweaking particular elements of your marketing materials, such as images and copy, can significantly improve your ads.
Even a tiny change in a design element can make a difference. Thus, Split Testing can help marketers analyze their current marketing materials and improve on them. As a result, they'll boost your Conversion Rates. Fortunately, there are A/B Testing Tools available on the Internet, and Facebook and Instagram offer A/B Testing.
Utilize Lead Nurturing Techniques
Social Media is an excellent channel for nurturing customer relationships and influencing them to purchase from your brand. So, Lead Nurturing can help marketers engage with customers, resulting in repeat purchases of products or services.
Let's say a customer previously made a purchase a while ago and might have forgotten your brand. So, marketers can nurture those previous customers, and trigger repeat purchases, boosting Social Media ROI.
Fortunately, there are plenty of Social Media Strategies you can use to accomplish this. These strategies include Remarketing, User-Generated Content, and having a consistent presence on Social Media. So overall, marketers can ensure customer retention with such techniques.
Apply Remarketing Techniques
Remarketing strategies can attract customers, and marketers can utilize them to boost conversions. Firstly, not many will purchase a product or service after landing on the business website or seeing its Social Media accounts. Therefore, building trust with them is critical to getting a conversion.
Remarketing can help marketers get in touch with leads who have had previous interactions. So, you can talk to previous clients, users, or visitors who were interested in your business.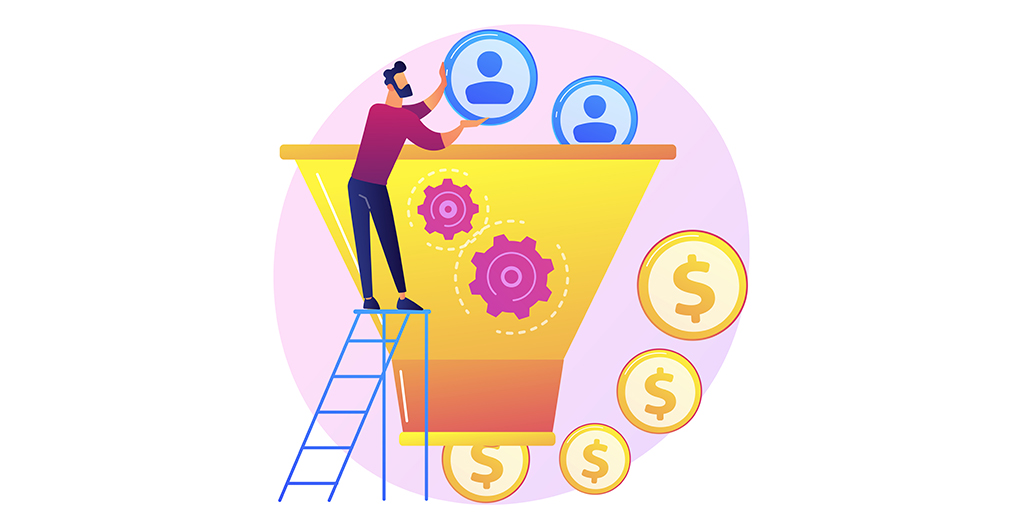 Fortunately, retargeted advertisements result in improved Conversion Rates, as 25% of shoppers "enjoy retargeted ads." Thus, marketers can revive Social Media users' interest in a product or service they previously knew about.
Keep an Eye on Trends with Social Listening
As a business, any opportunity for improving visibility or sales (or both!) whenever possible is essential. In addition, as with Split Testing, marketers should experiment with whatever brings in the most conversions. So, you can utilize Social Listening, where you track platforms for mentions of your brand. Then, afterwards, you can check if there are any opportunities you can take advantage of.
Social Listening allows marketers to keep up with their customers' needs and industry trends. Thus, they can expect and cater to what customers want from their brand. As a result, marketers can find out what topics they can use on Social Media posts.
Keep Business Branding Consistent
Consistent branding may seem directly unrelated to improving Conversion Rates, but they're still worth considering. Your promotions should look consistent across various elements related to visual design and even copy, such as:
Images or vectors;
Logos;
Color palette or scheme; and
Tone of voice.
So, marketers' campaigns should reflect their business' Landing Pages and the general branding on its other Digital Marketing platforms. Consistent design elements can help improve your brand's image as prospects go through the customer journey. Thus, your leads will know who you are and what your brand personality is like. Additionally, marketers need to analyze the brand's promotional materials' elements before publishing them.
Leverage Customer Support on the Platforms
Social Networks can help marketers improve the quality of their business' Customer Support. It's an excellent method to keep your brand reputation positive! Online reputation management is critical to boosting your brand's Conversion Rates.
So, marketers must regularly check their business' Social Media accounts, track brand searches, and promptly respond to comments and feedback.
Additionally, Live Chat functionality can ensure that your customers have a way immediately share any concerns they might have. Also, a knowledge base or Frequently Asked Questions section can benefit your Social Media users.
Use Analytics to Track Conversions
Measuring your Social Networks' Conversion Rates is critical to your business' success. Tracking user data is instrumental in gaining more conversions. Additionally, many brands tend to use varied marketing channels and tactics. So, they must track the data across those channels to better understand their advertising efforts.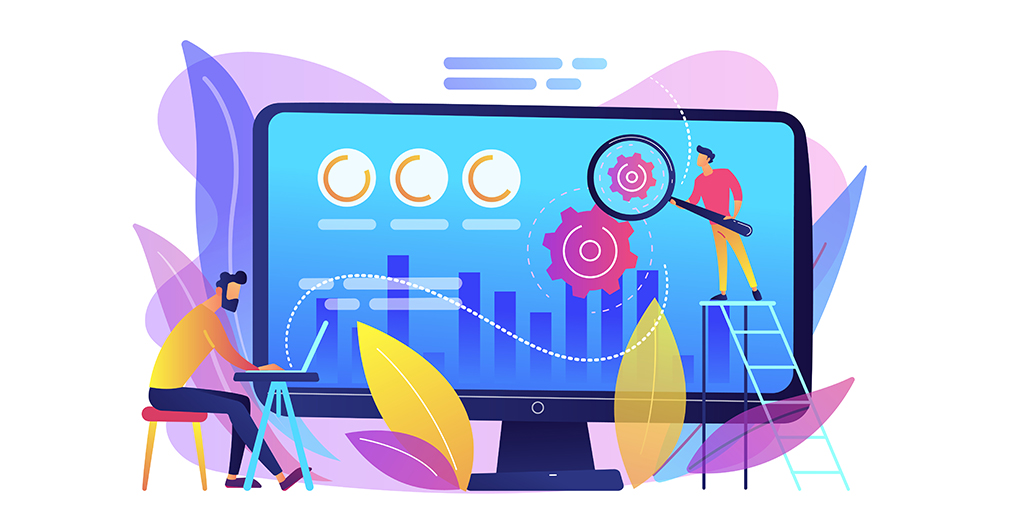 Social Media is an excellent way to gain leads while boosting brand awareness, which is vital for converting customers. Thus, marketers should pay attention to Total Conversions and Subscriber Conversions using Google Analytics 4.
Final Thoughts
Improving Social Media Conversion Rates can help your business grow. However, these rates can differ across industries and companies. But, successful rates tend to be anywhere between 1% to 3%. Marketers won't be able to achieve 100% Conversion Rates, but there are methods to reach double digits. A Social Media Marketing Company from the Philippines can assist your conversion-boosting endeavors.