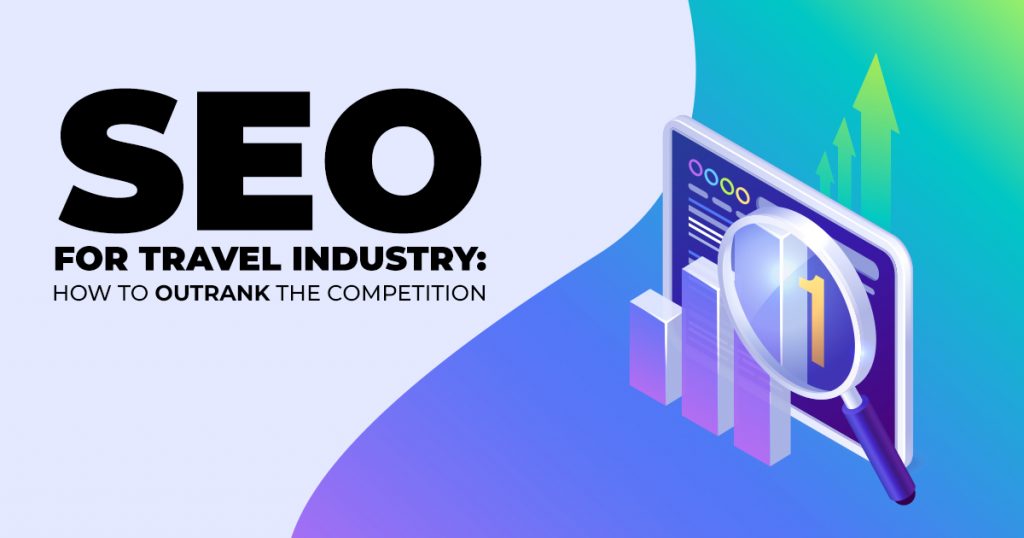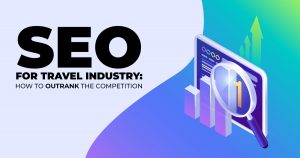 Mar 22, 2022
SEO for Travel Industry: How to Outrank The Competition
SEO can improve the Tourism Industry, especially a Travel Agency business or service. In addition, digital content marketing for the Travel Industry can significantly boost your visibility.
In 2022, there were 962.8 million international tourist arrivals, which is still rising today. Still, it's a significant drop compared to 2018, where international arrivals clocked in at 1.4 billion. Businesses must take advantage of Search Engine Optimization and help the steady rise of international travel.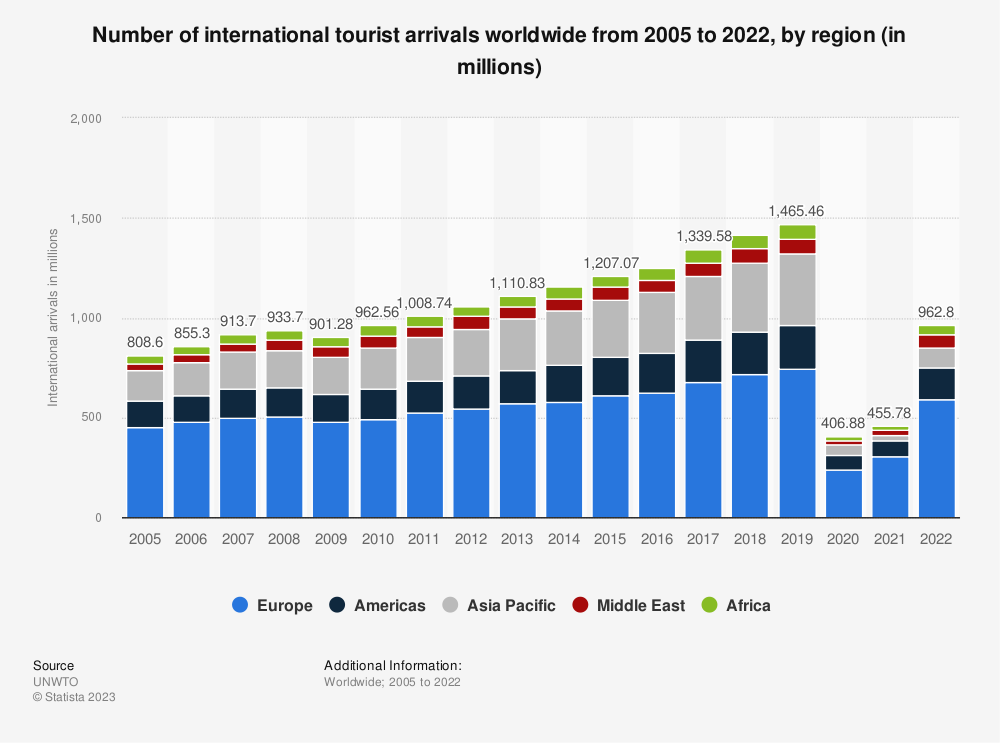 Source: Statista.
What's SEO Got to Do With Travel Agencies?
Travelers on the Internet want access to accurate travel information or services in seconds to plan their next journey. Though you may want to get your target audience's attention, you're not the only travel business offering such content. Now, Search Engine Optimization helps prove the value of content to search engine crawlers.
Ranking on search engines with the help of SEO strategies often costs less than traditional marketing methods, yet yields significant organic traffic. Thus, it's a vital channel for businesses in various industries to boost visibility. For instance, the travel and tourism industry can use it to direct search engine bots and human visitors to helpful content.
SEO can influence customers to book a trip on your website. Once customers land on your pages, you can continue to assist them at every step of their journey. After all, guiding a person with detailed information can further convince them of the value of your travel business.
Thus, tourism agencies can provide value to curious travelers by adding the following details to their own websites:
Travel destinations;

Local policies;

Airplane or hotel rates;

Travel budgets and fees;

Travel packages or itineraries;

Establishment reviews, etc.
The Advantages of SEO in the Travel and Tourism Industry: 
Optimizing a travel agency's digital presence on search engines can be complex. SEO requires picking relatable and relevant keywords with a good number of searches. Thus, your business' keywords should explain its nature and services.
In addition, they have to stand out from your competition. An excellent digital marketing strategy can account for everything needed to get you on the first page of search results. Also, you must wait an unspecified amount of time, "usually between 3-6 months," to see if your work bears fruit. 
Increases Traffic and Generates Leads
Search Engine Optimization sends organic search traffic your way. So, optimizing digital marketing content for the Travel Industry can help you gain leads.
Optimizing your content with the ideal long-tail keywords is another way to gain your audience's attention. Long-tail keywords are specific and between three to five words long, allowing you to tap into more niche subjects.
Additionally, relevant leads can easily find your business if you tap into Search Intent. For example, if you offer Asia tours, you don't need to cater to travelers planning to visit Europe or Africa. Thus, you must focus on keywords related to Asia rather than using other places in the keywords or content on your site.
But again, SEO isn't instantaneous, and ranking on Search Engine Results Pages is a pitched battle. Fortunately, once you've reached the top spot, you can follow White Hat SEO practices while avoiding Black Hat SEO strategies.
Your Search Engine Results Page or SERP rankings will stay high if you have valuable information and follow content trends like keeping up with algorithm changes.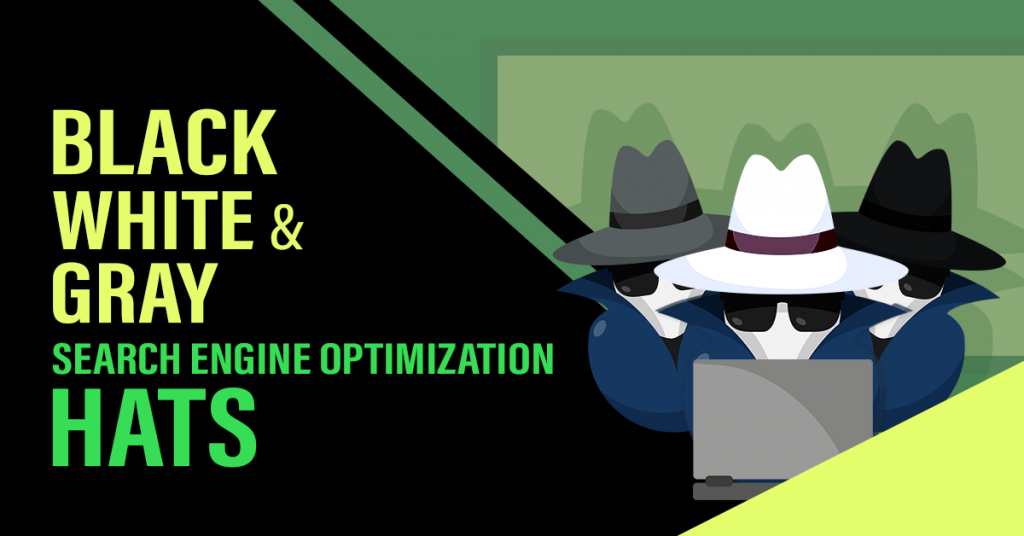 Requires Fewer Resources than Other Marketing Methods
Businesses can't gain popularity without spending money on traditional or digital advertising. Although SEO might not always be free, it costs far less than traditional marketing strategies. Paid Marketing boosts visibility but is limited to a single area or country.
But, SEO gives businesses global reach as optimization strategies target the right audience using desirable keywords. Avoid general or popular keywords so you don't need to bid for them, resulting in a reduced PPC spend.
Click Here to Get in Touch
With Our Digital Marketing Experts!
However, finding the perfect long-tailed keywords and creating valuable content around them requires time. As your Digital Content Marketing campaign continues, your Travel Industry website gains higher rankings and greater visibility via SEO.
Uses Various Platforms like Social Media for Broader Reach
Your travel agency or service may have a website, but having social media accounts can further increase your reach. Facebook, Twitter, and Instagram are excellent choices for travel and tourism agencies. The latest social network on the block, Instagram Threads, might also interest you.
Of course, showing off images of hot destinations can attract many traveler clients. But you can incorporate text to share information on packages, travel advice, and more.
YouTube videos help share information via vlogs, which are perfect for giving people a look into how their trips might look. (Business owners can even employ Influencer Marketing to create these vlogs.)
Plus, content on social media networks can go viral, resulting in a significant visibility boost. So, in addition to SEO services, social media advertising can benefit Travel and Tourism Agencies. 
How to do Travel SEO: Strategies to Outrank the Competition in the Tourism Industry
1.) Scope Out the Competition to Find Opportunities.
Firstly, businesses have to find their niche and conduct some Keyword Research. Thus, you must learn what clients want from you and condense that into your keywords. 
For instance, do you offer tours or stays for a specific area? Then you can check out websites that rank for relevant terms that include those words. Additionally, use long-tail keywords to tap into particular queries.
A crucial part of competitor analysis is examining rival websites and how they market their services. That way, you can learn competitor strategies and specialties to improve and tailor to your business.
Competition is fierce regarding general keywords that are one to three words long. So, your travel or tourism business should optimize for keywords that focus on a specific niche.
For example, you're a London-based tour business that wants to rank for 'tours in London.' But the term is too broad, so you can try ranking for 'walking tours in London' or even 'free walking tours in London' instead.
2.) Use Your Keywords to Maximum Effect.
The perfect travel industry keywords are part of optimizing your marketing content for search engines. Professional SEO Services can help formulate the ideal keywords for Travel Agencies.
SEO invites you to get creative and look at the search intent to reach the right audience. You must use less specific long-tail keywords and review their Search Intent to increase your rankings.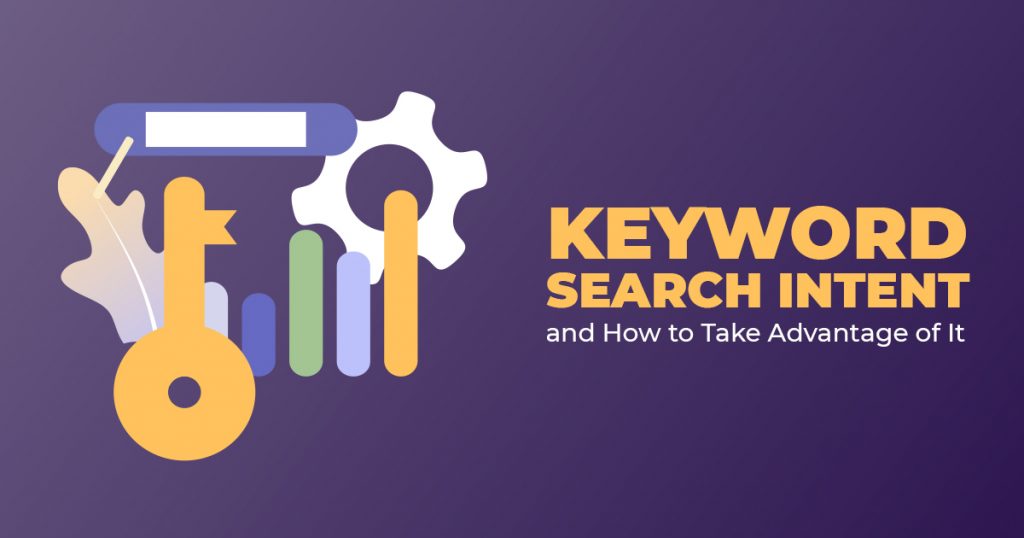 If your keywords aren't specific enough, you'll have difficulty competing with other travel agencies using SEO. After all, short-tail keywords will turn up millions of results because they're so general. On the other hand, longer ones have less competition to find your target audience more quickly. 
3.) Remember the E-E-A-T Principle in Content Creation.
Digital Marketing for the Travel Industry needs SEO-optimized content. So, Google prizes content that follows the E-E-A-T Principle, previously E-A-T. As of a December 2022 Google update, it now stands for Experience, Expertise, Authoritativeness, and Trustworthiness.
Your content gets high rankings if it fits all three qualities. As a result, search engine users can know that your content is valuable.
Our Content Writers Create
Valuable Content for Your Business!
Also, if your content becomes helpful enough, it might become a Featured Snippet through Passage Ranking or a Voice Search result. This way, it answers a user's query immediately and may entice them to get more detailed information on your website.
4.) Optimize On-Page SEO Elements for Content.
On-Page SEO ensures that your Travel Industry content can get the attention of search engines while appearing natural and user-friendly. Here are crucial elements of On-Page SEO for Tourism and Travel Agencies and Services: 
Title Tags.

 Add your target keyword to your concise yet compelling title.

Meta Descriptions. 

Write persuasive meta descriptions that are 150 to 160 characters long.

Headers.

 Structure content using headings (H1, H2, H3, and H4) and naturally incorporate your keywords into them.

Content.

 Tourism industry businesses online must create valuable, engaging content that satisfies user intent.

Images.

 Follow 

Image Optimization strategies

 and create descriptive and keyword-optimized file names and alt tags.

URL Structure. 

Create clear and straightforward keyword-optimized URLs, using hyphens to separate words.
While optimizing these on-page elements, you must provide value to your users by ensuring they have a positive website experience. Lastly, you must avoid over-optimization, as search engines are getting better at detecting manipulative ranking tactics. 
5.) Don't Skip Out on Link Building, Especially with Internal Links! 
A decent linking profile is vital in ranking high on SERPs. After all, it indicates that your travel website's content is well-connected with related bodies of work. Therefore, adding internal and external links to your travel industry marketing content is crucial.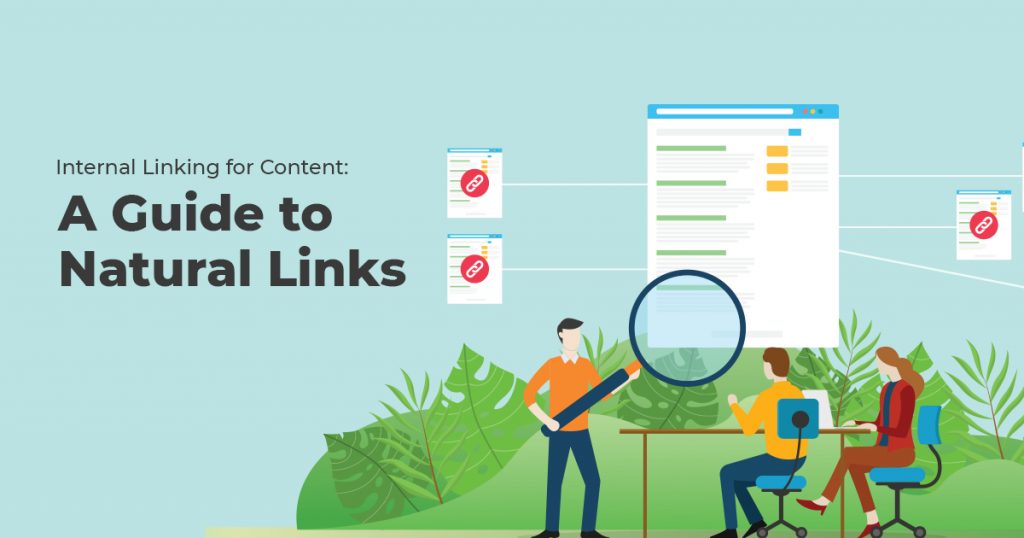 However, external links from reputable websites can boost your rankings. In particular, backlinks from reputable sources indicate your site's credibility to search engines.
Regardless of the nature of your hyperlinks in text, they should cover relevant topics and have authority. Thus, travel and tourism agencies must build high-quality and relevant backlink profiles from authoritative websites. 
For instance, review websites are an excellent source for your travel industry site links. So are tourism bureaus, travel websites, and other such authorities in the Travel Industry. Professional SEO Services can significantly boost a Travel or Tourism Agency's popularity with links.
6.) User Experience is Still a Critical Ranking Factor.
User Experience or UX is crucial for Search Engine Optimization efforts, and your tourism website has to be presentable. Your target audience can't learn much if they don't read your marketing content, such as blog posts.
Here's how to ensure your travel and tourism industry website caters to a seamless User Experience:
Create a website with an attractive design.

Don't overdo it with the visual elements — less is more.

Avoid adding too many features, as it can slow down the site.

Keep website load time at 

no more than 4 seconds

.
7.) Your Socials can Help Out, Too.
In addition to SEO, your Travel Agency has to get on the appropriate platforms to tap into that vast market. Social media networks are a popular digital marketing channel for the travel industry. In particular, 4.9 billion people used Social Media in 2023, which may reach "almost 4.41 billion in 2025."
Social media has a widespread reach, especially for those that may have seen attractive posts about destinations. Travel and tourism agencies can share or post images or video content that can influence people to book a trip.
Hire Our Social Media Specialists
to Boost Your Brand Reach.
You can also publish marketing content to the dedicated travel and tourism industry-related tags. So, digital content on your business accounts can also boost your visibility. 
8.) Images are Also Vital to Your Tourism Agency's SEO Strategy.
Website owners can optimize images with alternative text, a short description you can add to pictures.
Alt text even allows site visitors to see what the image is all about. Search engines need it to get them a better idea of your content. Website visitors can understand the image and its meaning even if it isn't loading right.
Also, alt text can make your site more accessible to blind or visually impaired readers via a screen reader.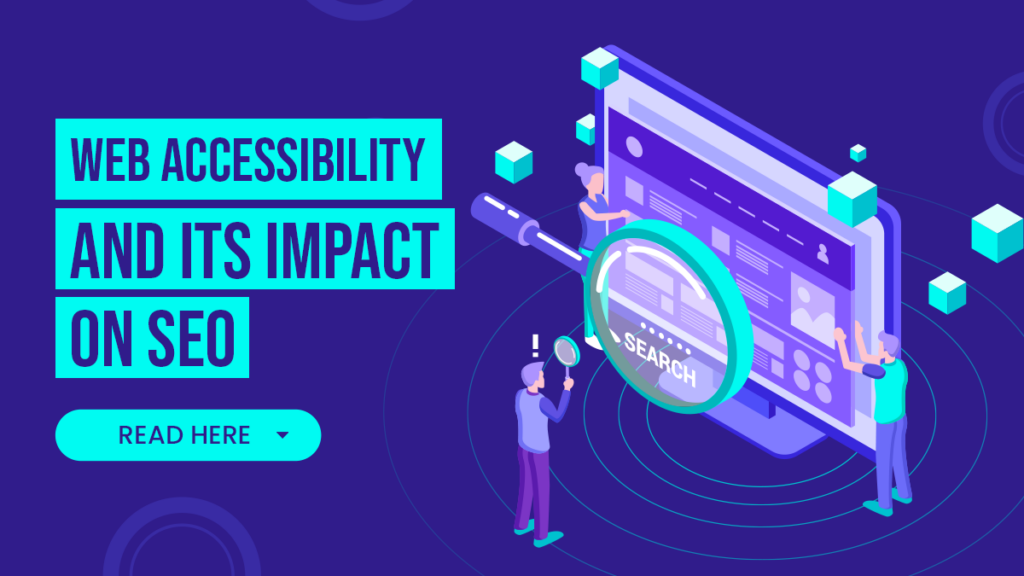 9.) Local SEO can Bring You Closer to Your Potential Customers.
Location-Based SEO is another method for getting search engines to notice your travel and tourism business. Tourism deals with locations, and so does Local Search Engine Optimization.
Thus, consider setting up a Google My Business page to optimize Local SEO for your Travel Agency or Tourism Service. The page can display business information and a location pin on Google Maps. Throw in images of your business and some reviews, and you'll notice an uptick in site visitors in no time.
Our Local SEO Experts Can Get You On the Map!
In addition, Local SEO can help tourists and locals get to where they need to go and provide memorable experiences.
10.) Mobile-friendliness is Key.
As a tourism and travel business, you must optimize your marketing content. One way to accomplish this is to get on mobile. Mobile is one of the Marketing Trends that Boost Tourism, and Google favors mobile-friendly websites.
Additionally, travelers on the go will appreciate that they can access your information on a lightweight device. After all, 60% of mobile users search for travel destination info with their mobile devices. Not everyone has a computer or can tote one around 24/7, so keeping your site presentable makes it more accessible.
Mobile-friendly travel sites can retain site visitors and have better search rankings. But, the travel or tourism website must have a fast download speed. Also, mobile and website versions must have the same content and look attractive regardless of screen dimensions.
11.) Wait for the Clients to Come Rolling in.
SEO is a long process that doesn't happen overnight, taking anywhere between 3 to 6 months. Some experts might see changes in as little as two months. But, it ultimately depends on competing content and search engine-related factors.
Ranking on tourism industry-related search results pages may take a few months. But, content strategies can significantly benefit the Travel and Tourism Industry. As a result, applying SEO and other Digital Marketing Services can get your Travel Industry business far.
12.) Monitor and Analyze Website Performance.
Regularly monitoring and analyzing site performance is crucial for businesses in the travel and tourism industry. This way, businesses can assess what strategies are working and what needs improvement. So, the best way to monitor your Tourism Website's SEO performance, you must track the following metrics:
Keyword rankings;

Organic traffic;

Click-through rate;

User engagement;

Return on investment, etc.
Site owners can use Google Analytics and Search Console to monitor metrics and uncover technical issues. Not only that, but regular performance results analysis allows marketers to adapt to algorithm changes and find the latest industry trends.
13.) Do Regular Content Updates.
Businesses should also do content updates to keep information relevant. After all, outdated content can negatively affect your SERP rankings. Consider doing a content audit to better understand how your website's content pool is performing.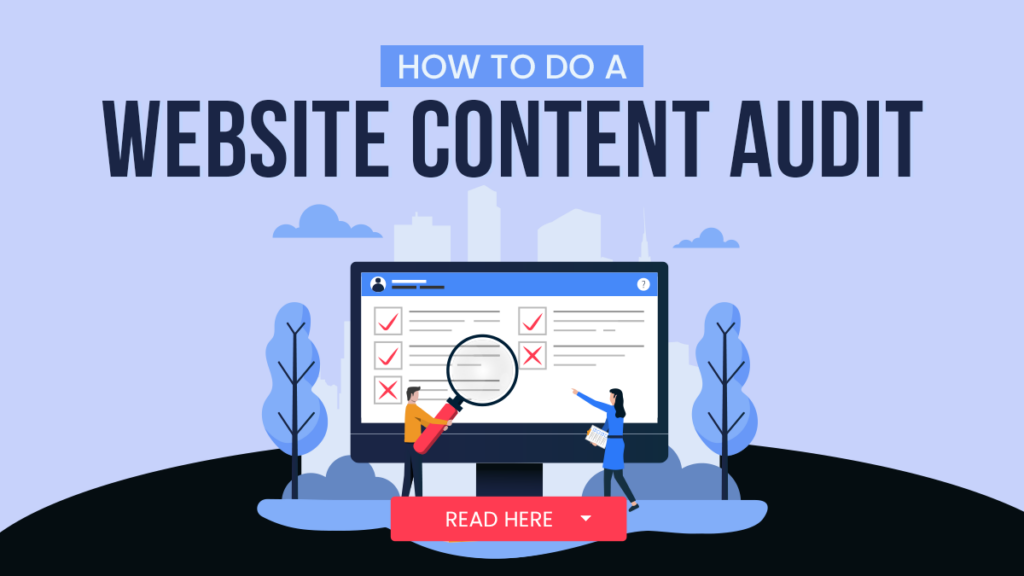 So, keeping your tourism website content updated will result in fresh content. Thus, you can count on increased user engagement and time spent on your page. It showcases your authority and can create more opportunities for sharing your content.
SEO Can Give Your Business a Boost!
Search Engine Optimization means optimizing a website to rank on a search results page. Businesses in the Travel or Tourism Industry will find SEO a crucial digital marketing strategy to gain a wider audience. 
Of course, the goal is to reach the top of the rankings, and there are many strategies to achieve this organically:
Do competitor analysis.

Utilize desirable keywords.

Follow the E-E-A-T principle.

Optimize on-page SEO elements with your keywords.

Do link-building practices.

Create a seamless User Experience.

Utilize your social media accounts.

Optimize your images.

Use Local SEO.

Create a mobile-friendly website.

Be patient.

Monitor and analyze performance.

Regularly update content.
As a result, SEO strategies are crucial for Travel Agencies and Services. SEO Services from the Philippines can help increase your search rankings. Furthermore, they'll help you with the best methods to reach the top of Travel Industry-related SERPs.