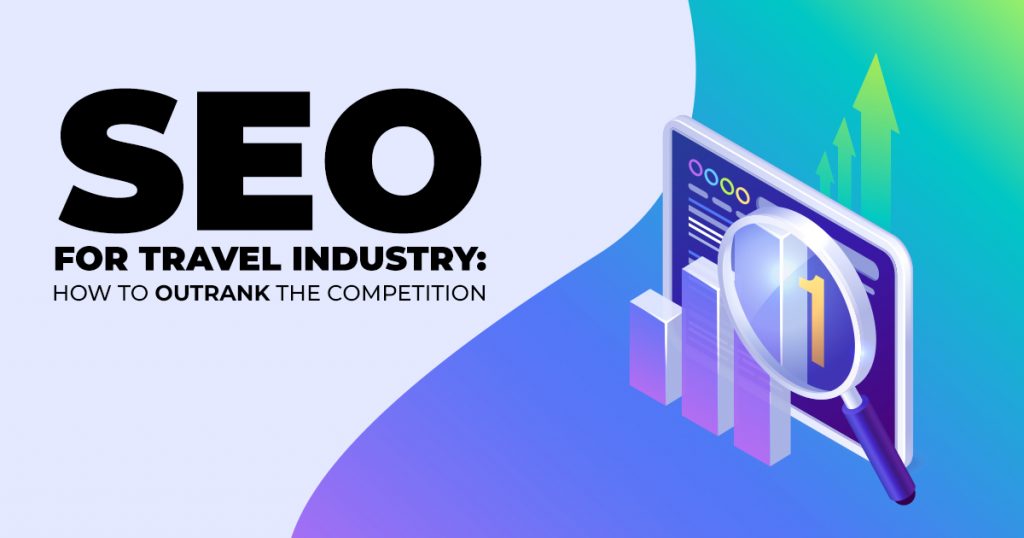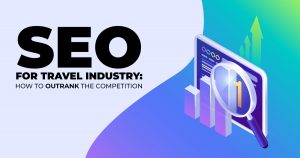 Mar 22, 2022
SEO for Travel Industry: How to Outrank The Competition
In 2018, before the New Normal, international arrivals clocked in at 1.4 billion yearly. In recent years, the Travel Industry has been dealt a massive blow and is still recovering. But SEO can impact the Tourism and Travel Industry, especially Travel services and agencies. So, Digital Content Marketing can help Travel Industry businesses.
Optimizing a travel agency's digital presence on search engines can be complex. SEO requires picking relatable and relevant keywords with a good number of searches! After all, keywords should explain your business' nature and its services.
Plus, they have to stand out from your competition. A great Digital Marketing Strategy can account for everything needed to get you on the first page of search results! Also, though it usually lasts months, you must wait an unspecified amount of time to see if your work bears fruit.
What's SEO got to do with Travel Agencies?
Searchers want travel information or services, and they want them right away. But, you're not the only Travel business offering such content. Now, SEO helps prove the value of content to search engines.
So, you have to find ways to make search engines see how helpful your content is to searchers. In addition, ranking on search engines is a pretty inexpensive way to market your business. So, various industries apply SEO to boost visibility.
Search Engine Optimization isn't just helpful for getting customers to book a trip! You can help a customer at every step by providing research on destinations, travel rates, reviews, and much more! After all, a customer journey is always the same.
Travel industries on the Internet can accomplish a lot of things. For one, Travel agencies can share travel destinations. A customer can learn much about the particulars of the trip, including budgets and travel fees. One can even check packages and itineraries.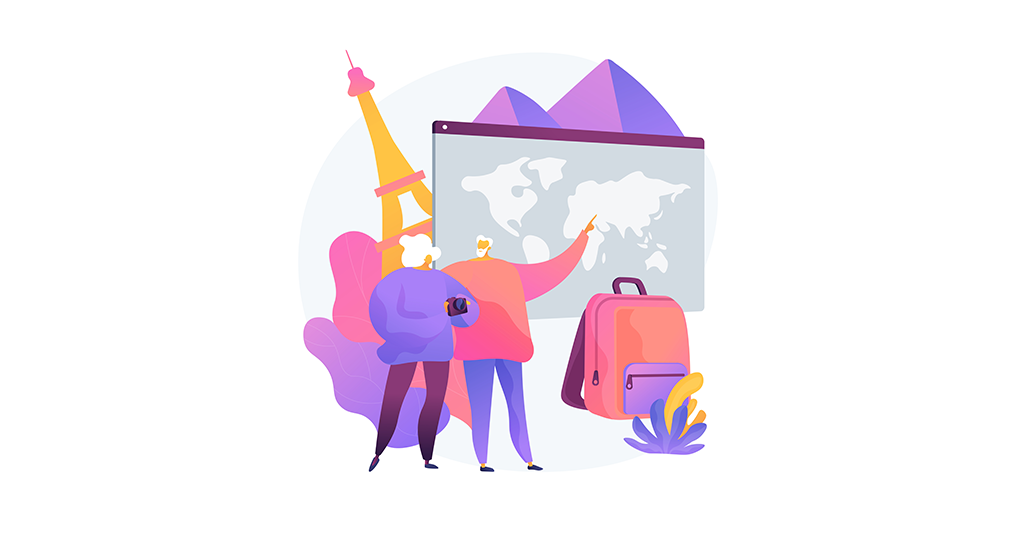 The advantages of SEO in the Travel and Tourism industry: 
Increases traffic and generates leads
Optimizing Digital Marketing Content for the Travel Industry can help you gain leads as SEO sends the right web traffic your way. So if you offer Asia tours, you don't interact with travelers planning to visit Europe or Africa. Because of Search Intent, relevant leads can find your business more easily. Creating the perfect, optimized Long-tailed keyword can help you tap into your target audience. 
However, SEO isn't instantaneous. Ranking on Search Results pages is a pitched battle!
But once you've reached the top spot, you won't lose it so quickly. After all, rankings are high as long as you have valued info. 
Requires fewer resources than other marketing methods
Businesses can't gain popularity without spending money on advertising. While SEO might not be free all the time, it costs far less than a traditional marketing budget. However, Paid Marketing strategies result in popularity. However, these may be limited to a single area or country.
But, SEO gives you global reach. Optimizing for Search Engines needs you to target the right audience using keywords. If you stay away from the more popular keywords, you don't need to bid for them! 
You spend less on PPC. But, creating the perfect long-tailed keywords and valuable content requires time. As your content grows in usefulness, it climbs the search engine page rankings. As a result, more searchers can find your business.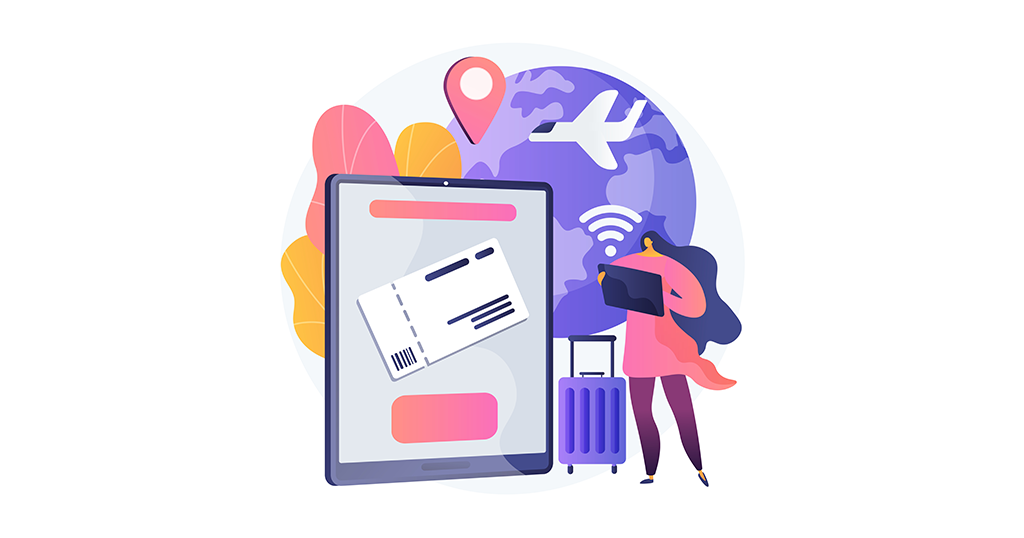 Uses various platforms like Social Media for broader reach
Your Travel Agency or Service may have a website. Still, having Social Media accounts can increase your reach. Facebook, Twitter, and Instagram are generally the best picks for Travel Agencies as they deal with visual media!
Of course, showing off images of hot destinations can attract many traveler clients. But, you can also incorporate text to share information on packages, travel advice, and more.
YouTube videos help share information too. For example, vlogs are perfect for giving people a look into how their trips might look! (You can even employ Influencer Marketing to create these vlogs.)
Plus, content on Social Media networks can go viral. Do this, and you'll find a significant visibility boost. So in sum, SEO services can benefit Travel and Tourism Agencies. 
SEO for the Travel Industry: Strategies to outrank the competition
Scope out the competition to find opportunities.
You have to find your business's niche, then conduct some Keyword Research. But first, you must learn what clients want from you and condense that into your keywords. For instance, do you offer tours for a specific area?
Then you can check out websites that rank for terms, including those words. Examine those sites well. Learn their strategies and find their specialties! Then, see if you can improve on their SEO approaches.
Competition is fierce when it comes to general keywords. So, it's best to focus on a specific niche that you can do better than your rivals. Use Long-tail keywords to tap into particular queries!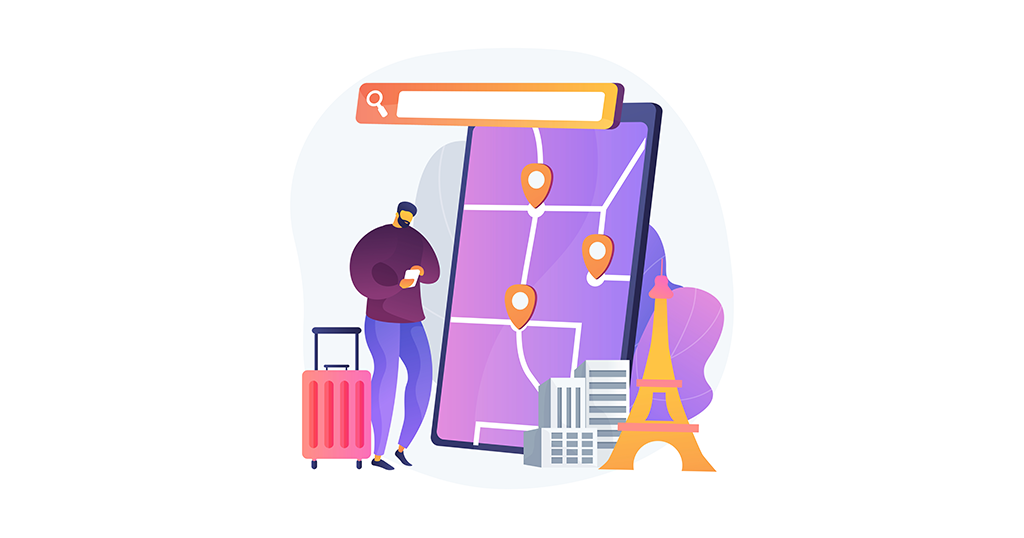 Use your keywords to maximum effect.
Having the perfect keywords are part of optimizing your content for Search Engines. Plus, you don't need to bid for the right keywords for your Travel Business! So, in the vein of Keyword Search Intent practices, you can review your intents so that your keywords aren't too general. SEO invites you to get creative and look at searcher intent.
So if keywords aren't specified enough, you'll have a difficult time competing with other Travel agencies. Short-tailed keywords will turn up millions of results because they're so general. However, Longer-tailed ones have less competition to find your target audience more quickly. To create the perfect Travel Industry keywords, you might want to look into SEO Services.
Remember the E-A-T principle!
Digital Marketing for the Travel Industry needs optimized content. So, Google prizes content that follows the E-A-T Principle. It stands for Expertise, Authoritativeness, and Trustworthiness.
Your content will rank well if it fits all three qualities! In short, your content has to indicate that you're an expert source of information. In addition, this is how they can know that you're trustworthy.
So, if your content becomes helpful enough in Google's eyes, it might become a Featured Snippet! This way, it answers a user's query immediately while leading to more information on your website. 
Don't skip out on Link Building, especially with your Internal Links! 
A decent Link Profile is vital in ranking high on SERPs. So, it indicates that your Travel Website's content is well-connected with related bodies of work. Therefore, it's crucial to link your Internal Content.
However, External Links from reputable websites can boost your rankings. Still, the links should cover relevant topics and have authority.
Review sites are prime real estate for link building. So are tourism bureaus, travel websites, and other such authorities in the Travel Industry. SEO Services can significantly boost a Travel or Tourism Agency's popularity with links.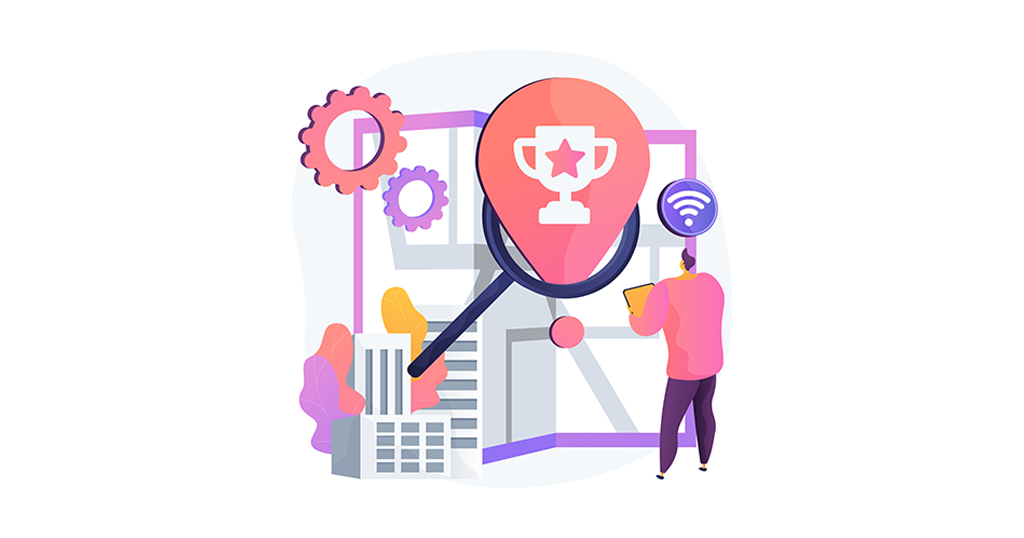 User Experience is still a ranking factor too.
User Experience is crucial for SEO, and your Tourism website has to be presentable. A searcher can't learn much if they don't read your blog post.
So first off, you need to create a website with an attractive design. Additionally, you mustn't overdo it with the visuals — less is more! Adding too many features can slow down the site, making your loading time suffer. People have very little patience for sites that take more than five seconds to load.
Your Socials can help out.
Social Media Networks are popular and can spread Digital Marketing for the Travel Industry. In fact, more than 3.6 billion people used Social Media in 2020, and it may reach "almost 4.41 billion in 2025." So, in addition to SEO, your Travel Agency has to get on the appropriate platforms to tap into that vast market.
Social Media can reach people, especially those that may have seen attractive posts about destinations. Of course, image posts can sweeten the pot. Being in the dedicated Travel and Tourism-related tags can also boost your visibility. So, use Digital Content on your Tourism Industry business accounts! 
Images are also vital to your Tourism Agency's SEO Strategy.
Images can be optimized for SEO with alternative text. It's sort of like a short description you can add to pictures. Search engines need alt text to give them a better idea of your content. Additionally, it's great if the site takes too long to load.
Alt text even allows site visitors to see what the image is all about. So a human searcher can understand the image and its meaning even if it isn't loading right. Also, alt text can make your site more accessible to blind or visually impaired readers via a screen reader.
Local SEO can bring you closer to your potential customers.
Location-based SEO is one method for getting noticed by search engines! Tourism deals with locations, and so does Local SEO. You might want to think about setting up a Google My Business page to optimize your Travel Industry.
It can display business information and a location pin on Google Maps. Throw in images of your business and some reviews, and you'll notice an uptick in site visitors in no time! In addition, local SEO can help tourists and locals get to where they need to go. So you can show an out-of-town client a good time and support a local searching for the best travel options!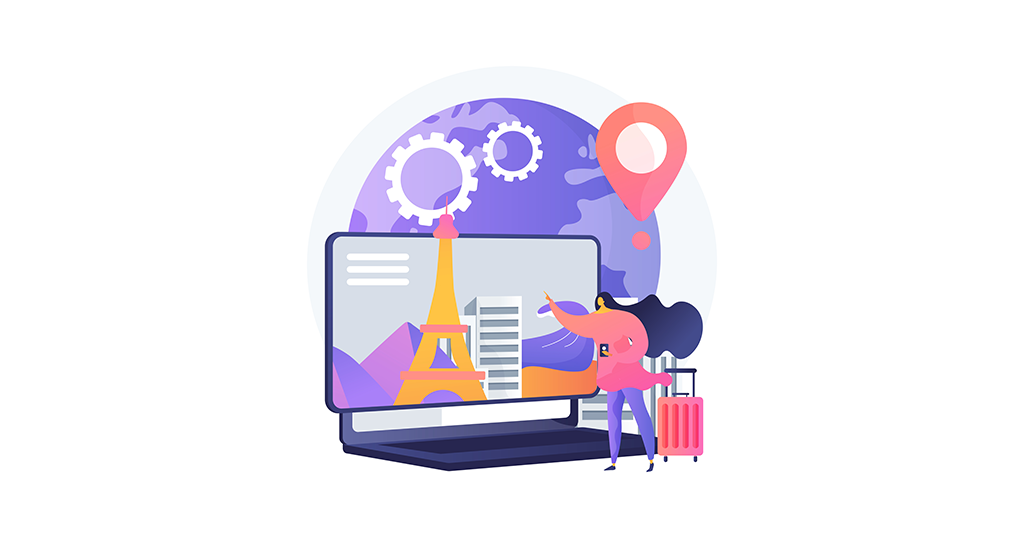 Mobile-friendliness is key.
Marketing Content for the Travel Industry needs to be optimized. So you need to get on mobile. Mobile is one of the five Marketing Trends that boost tourism! After all, Mobile-friendliness is in full effect, courtesy of Google.
In addition, 60% of mobile users search for travel destination info with their mobile devices. Not everyone has a computer or can tote one around 24/7. So keeping your site presentable makes it more accessible.
Mobile-friendly Travel sites can retain site visitors and have better search rankings! But, of course, the website must have a fast download speed. Plus, both versions must have the same content. Lastly, mobile layouts have to look attractive.
Wait for the clients to come rolling in.
SEO is a long process that doesn't happen overnight. It can take between 4 to 12 months. Some experts might see changes in as little as two months. But, the more competition in your chosen industry, the longer it takes.
So, ranking on Tourism industry-related SERPs may take a few months. But, content strategies can help the Travel Industry business. However, if done right, applying SEO Services to your Digital Content Marketing can get your Travel Industry business far.
SEO can give any business a boost!
Search Engine Optimization means optimizing a website to rank on a particular SERP. So in this instance, then you need to rank in the Travel or Tourism Industry. Of course, the goal is to reach the top of the rankings. As a result, SEO is crucial for Travel Agencies and Services.
There are many strategies to achieve this organically. So naturally, one who wants to rank high must stay away from Black Hat SEO Tactics. SEO Services from the Philippines can advise you with SERP rankings. Furthermore, they'll help you with the best methods to reach the top of Travel Industry-related SERPs.