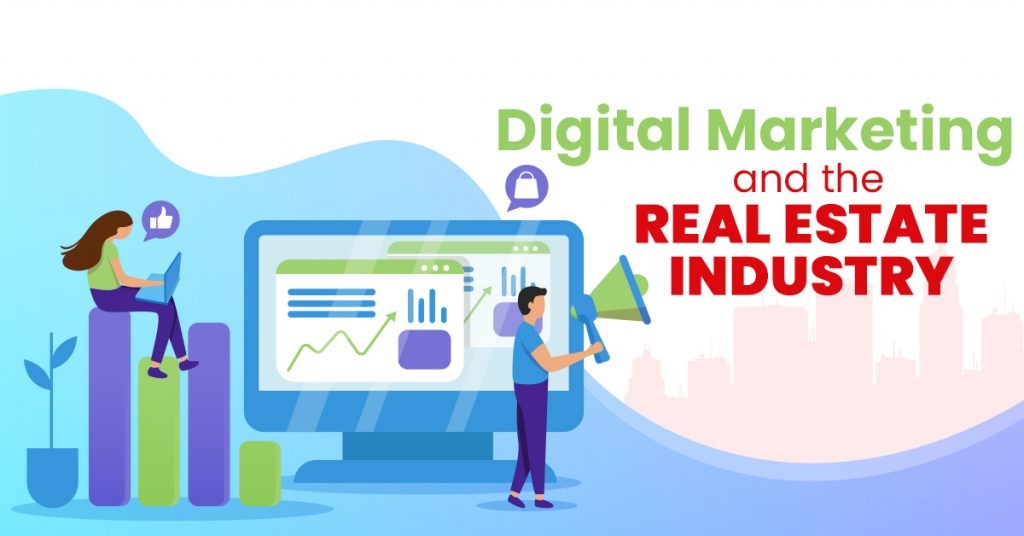 Feb 24, 2021
Digital Marketing and the Real Estate Industry
Throughout the years, digital marketing has helped shape how the real estate industry promotes their products and services to the market. It also changed how people search, study, and purchase houses and properties. Let us discuss the benefits that the real estate industry can reap when employing digital marketing in their business operations.
Digital Marketing Tips for the Real Estate Industry
Post Compelling Web Content

Writing and publishing relevant and compelling web content is another digital marketing strategy to improve your reputation online. You can provide your clients with more detailed information regarding the homes or properties you are selling through articles. Employ content services to create compelling articles that answer your audience's frequently asked questions and concerns. Thus, posting compelling web content will help drive and encourage them to make a purchase finally. Besides that, publishing relevant web content is also one great digital marketing strategy to step-up your SEO game.
Enhance SEO Efforts

Search engine optimization (SEO) is another digital marketing strategy that you should integrate into your real estate business. A well-planned and properly implemented SEO campaign helps drive more leads to your website. With the help of an SEO company in the Philippines, your site can rank higher on search engine results pages (SERPs). In your content, you must use high-ranking keywords relevant to your location and the industry you are in. You should also create a Google My Business account to optimize your listing on Google Maps. Doing this will improve your local SEO and help your business show up on the first page of SERPs. To know more, read on about the things you may be missing about local SEO here. Moreover, you also need to check on your backlinks, meta titles, and descriptions. Go through your online directories and social media pages to strengthen your SEO efforts.

Employ Social Media Marketing

In terms of social media marketing, it is not enough to post real estate content on your social media accounts and pages from time to time. It would be best to execute a well-planned social media marketing strategy to get the most of your social media channels. Subsequently, you can regularly post new or existing listings. You can also share case studies. Moreover, you can post or share relevant blog posts and success stories to stimulate your target audience's online interactions. You can also employ other digital marketing strategies such as Facebook paid marketing services. Lastly, make use of these social media optimization tips to help you along the way.

Maximize Video Marketing

Aside from using images and graphic content for your social media content, video is another effective digital marketing strategy to share content and information about your products and services. Through technology, you can now show customers right on their mobile device screens what your business has to offer. Thus, you should employ graphic design services to produce video content and other graphic materials. One great way to do this is to create virtual home tours. Through showing real footage of the property, your customers can get a glimpse of what you are offering. Another way to maximize video content is through YouTube marketing. Through the video-sharing platform, you can advertise your business and help drive potential customers to your website and social media channels. As such, on your YouTube videos, you need to add links to your site and social media to increase brand awareness and improve sales.
Create Email Marketing Campaign

Up to this day, email marketing campaigns work wonders in connecting businesses with new leads. It also plays a crucial role in keeping businesses connected with their existing clients. You can write effective email marketing content for your real estate business with email marketing services providers. With their expert assistance, you can funnel potential customers through predetermined actions that depend on a buyer's profile and their previous interactions with you.

Build Optimized and Modernized Website

You can post information about your real estate company's vision, mission, and goals through a business website. On your site, you can employ a live chat feature such as the FB Messenger chat plugin to provide customers with a convenient venue to communicate their concerns and queries to you directly. Make sure to include high-quality photos, compelling content, and relevant links and CTAs to encourage visitors to purchase your products and services. To guarantee excellent user experience, make sure that you have a responsive website optimized for mobile browsing through various devices. You can also get help from a web design and development company to have an optimized and modernized website.

Utilize PPC Advertising

Pay-Per-Click advertising, also known as PPC advertising, is another digital marketing strategy that can help realtors generate new leads. Through PPC, realtors can post advertisements online, which they pay for whenever a user clicks on the advertisement. This digital marketing technique is useful for real estate professionals looking for potential customers, especially those who clicked on their advertisement. With a PPC management service provider's help, you can target your ads to relevant and potential customers.
Improve Your Real Estate Business with Digital Marketing
If you work for the real estate industry, you can follow the tips mentioned above. Then, you can reap the many benefits of digital marketing for your business. If you're new to digital marketing and need help, you can ask for assistance from a digital marketing company in the Philippines. Improve your digital marketing campaigns and boom in the real estate industry starting today!