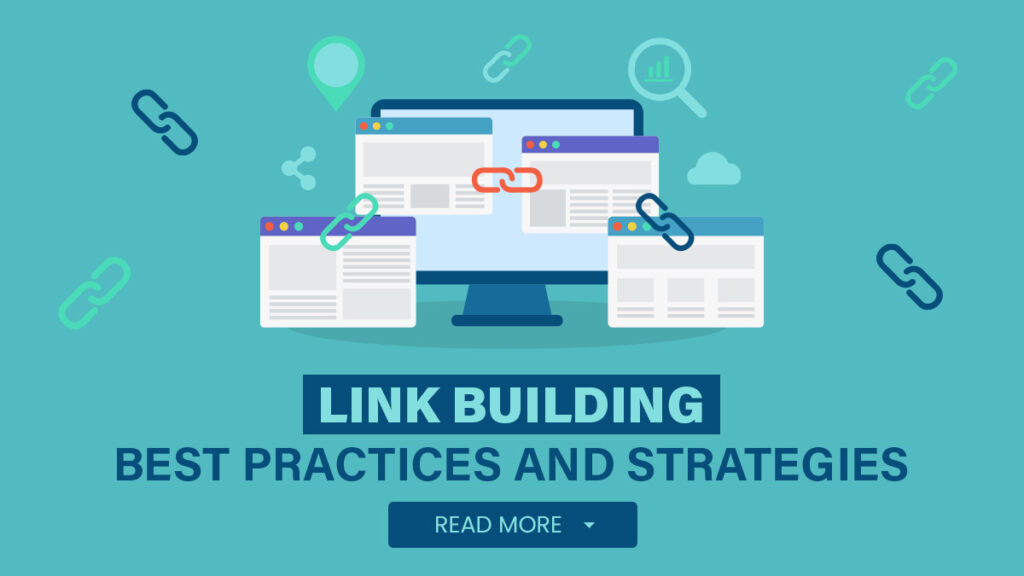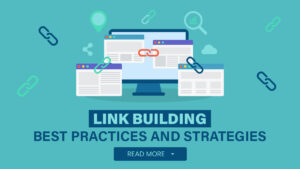 May 12, 2023
Link Building Best Practices and Strategies
Links are among the most critical aspects of your search engine rankings. Your backlinks also have a say in your Search Engine Optimization. Fortunately, there are several Link Building Best Practices and Strategies for Digital Marketers to boost SEO.
Backlinks allow business websites to boost their Off-Page SEO and increase searcher traffic. This results in improved rankings on Search Engine Results Pages (SERPs). Link Building Tactics like Guest Blogging and Broken Link Building are necessary for better online visibility.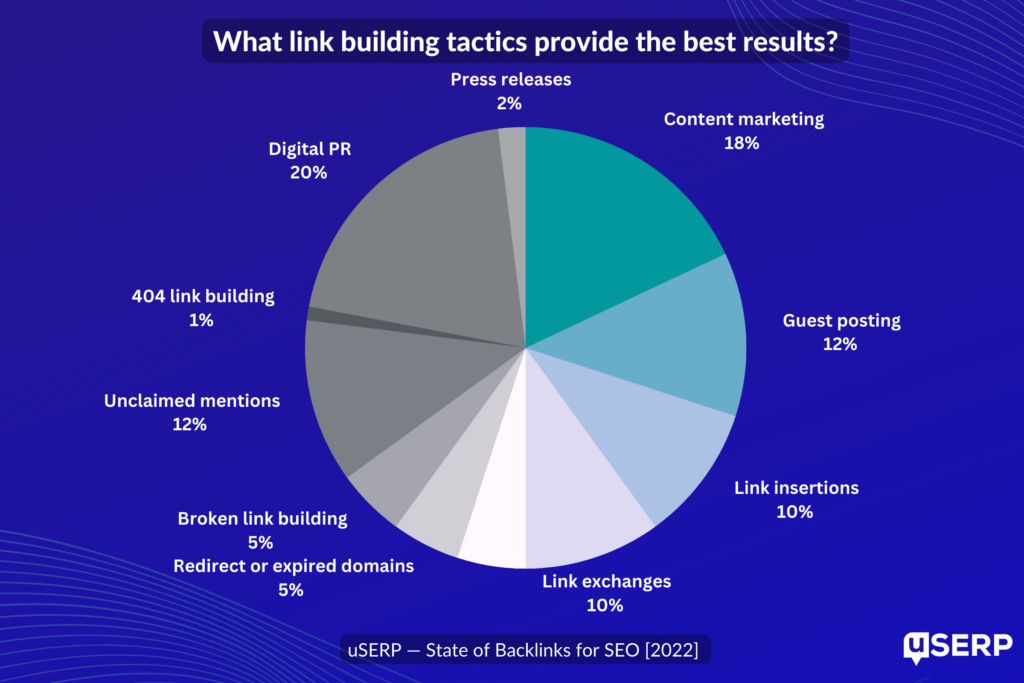 Source: uSERP.
Link Building is Important for SEO, But Why?
Link Building is having other websites link to your own. These other websites' links are also known as backlinks. You can gain backlinks by having other websites insert hyperlinks to your pages via their content's Anchor Text. 
Here are some of the most important types of links:
Internal Links. 

These links connect one site or domain's pages to another. Some examples include links for home pages and blog posts.

External Links. 

External Links point to pages outside of a particular domain. These links are also called outbound links. 

Backlinks.

 Here, a website links to another one, mainly when citing sources. In your case, backlinks occur when a different site links to yours. 
Links and backlinks play a significant role in search engine rankings, as they're part of Google's 200 ranking factors. Here are more in-depth reasons why Natural Link Building is so vital for your business website's search results rankings:
It Improves Your Search Engine Rankings
Link Building Techniques can significantly boost your SEO standing. After all, you can increase the number of backlinks to your site when done correctly. 
Backlinks help search engines find new content or pages. Thus, more backlinks mean more authority because Content Writers on the Internet find your content valuable. The more authority you have, the higher your rankings on search results pages.
It Increases Organic Website Traffic
Of course, a website can gain plenty of organic traffic if its pages have high SERP rankings. But also, Link Building makes your website even more visible to both human visitors and search engines.
Having backlinks on other sites is excellent news for your traffic metrics! If your links are on websites other than yours, human readers and crawler bots can easily notice your pages. But, they will gravitate to content relevant to topics they're already interested in.
It Establishes Your Site's Credibility and Authority
Your traffic might still be low even if you follow E-A-T guidelines and other SEO Ranking Tips. Fortunately, Link Building allows you to establish authority on the 'Net.
To gain authority, your site must earn backlinks from authoritative sites through Link Building best practices. As a result, you can build your business and website's credibility.
Link Building Strategies for SEO
There are several Link Building best practices that can help your website achieve better SEO rankings. And as a result of applying these practices, you can gain more organic traffic.
One of the main methods of improving your linking profile is to create high-quality, engaging content. Other essential Link Building Strategies include adding credible, high-authority links to written content. Additionally, you must avoid using broken links or keeping them on your pages for too long.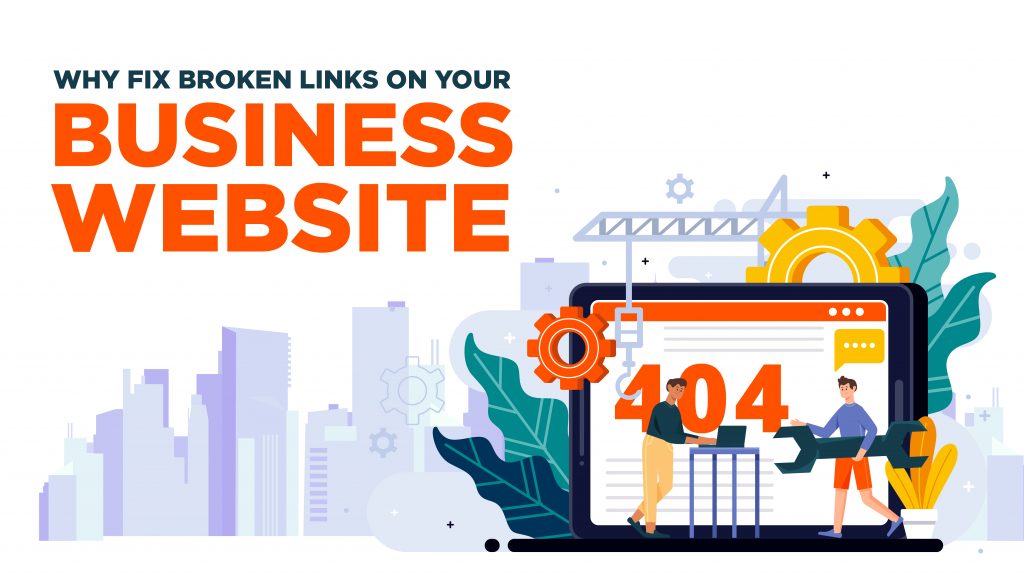 Here's a rundown of unique Backlink Building Strategies you can use to gain more high-quality links to your site: 
Content Marketing
Again, a great way to improve your brand reach is to have expert, authoritative content on your website. Content Marketing is vital to building a robust linking profile — and it's natural too! For instance, educational Long-Form Content can relate to specific sites and prompt them to hyperlink your content in their work.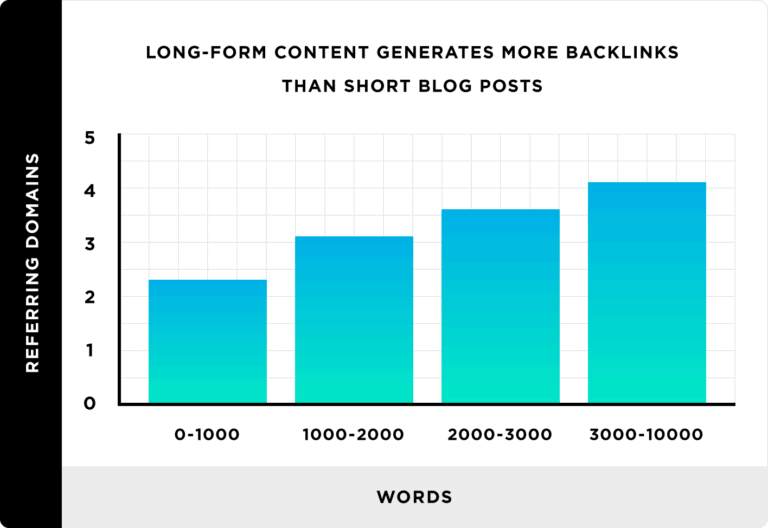 Source: Backlinko.
You can entice other websites to link to your pages by posting valuable, up-to-date content. You can't be too sure whether these websites or publications have high authority. But, their support will make you look good in the eyes of search engines.
Guest blogging is also a helpful way to boost your backlinks. Consider creating content pieces for other websites related to your industry! Not only can you gain a link back to your site, but you can even have one in your author bio.
Email Outreach
Another excellent Link Building Strategy for improved SEO is contacting popular blogs in the industry and asking them for backlinks. You can be sure to find interested recipients who will generate top-quality backlinks for you.
You can gain authoritative links from websites relevant to your industry through email outreach campaigns. Of course, you must send personalized emails to the appropriate people behind those sites. Often, you'll address them to the most significant thought leaders in your chosen field(s).
Count on these campaigns to result in a considerable boost to your SEO standing! You can handle this outreach yourself, or rely on a trustworthy Link Building Service.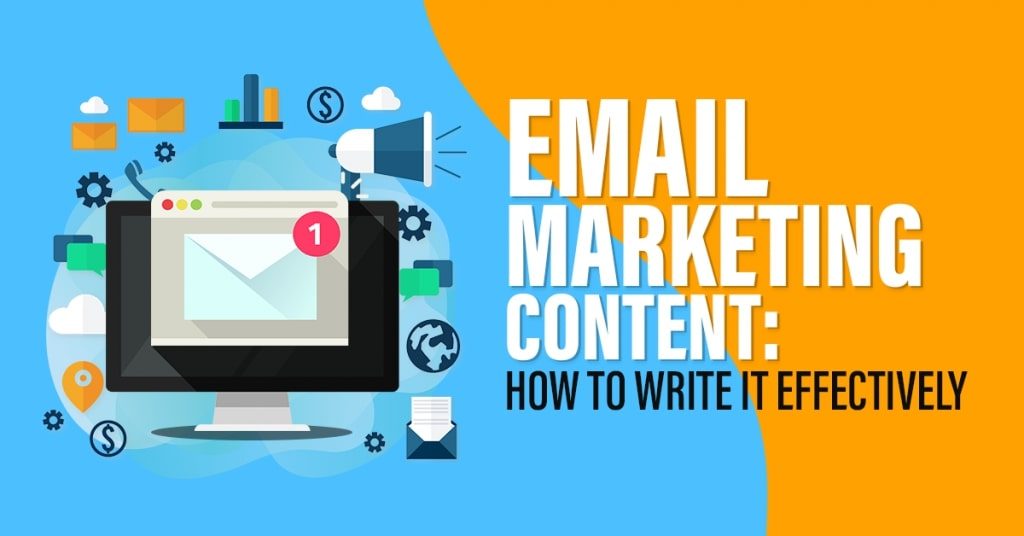 Broken Link Building
As mentioned above, you must ensure all your links work with Broken Link Building. It's a tactic where you find broken links and go to webmasters like Google Search Central. With the help of those tools, you can replace the broken link with a new one. So not only can you help the webmaster, but you also end up acquiring links to your site!
Search for Unlinked Brand Mentions
Unlinked Brand Mentions occur when a content piece mentions your brand by name but doesn't link to your website. To avoid wasting the opportunity, you must contact websites with such mentions and request that they add your link. 
It's as simple as that, though not every publication might do it. However, this SEO Link Building Strategy is quick, and asking the websites that mentioned or cited your business is always good practice. 
Not to mention, the presence of that unlinked mention in itself means that you're a worthwhile brand to them. Also, you can even automate many parts of this strategy, such as searching for Unlinked Brand Mentions!
PR or Public Relations Link Building
PR Link Building allows you to create and sustain your brand's digital presence. As its name suggests, PR Link Building uses Public Relations Strategies. These techniques can help your brand secure valuable links to your site:
Press releases;

Media relations; and

Pitching.
Because you're distributing valuable information, this strategy allows you to earn backlinks. 
Link Building Best Practices
To further your SEO efforts, apply the appropriate Backlink Building Strategies. These strategies are a blend of organic backlink building and manual outreach.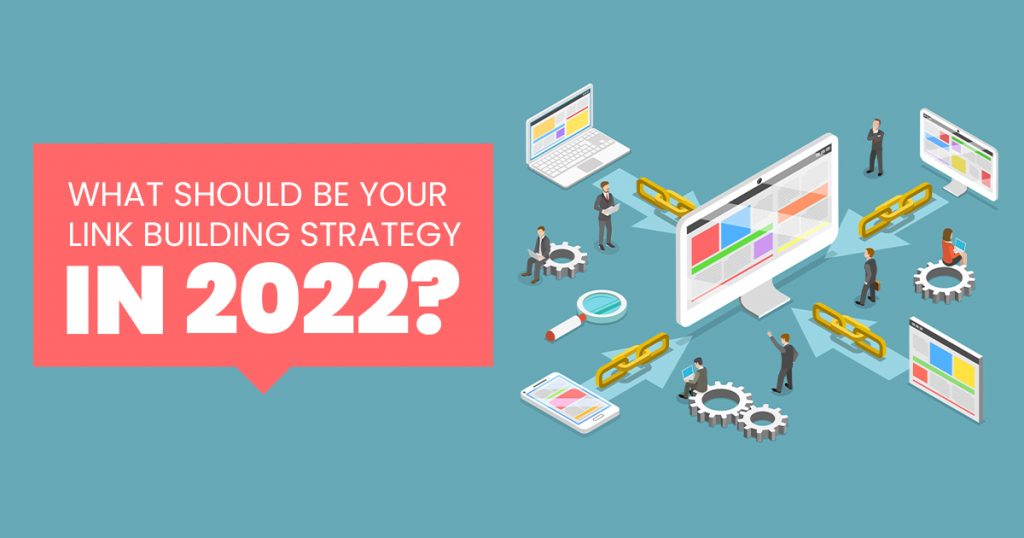 Here are a few examples of practices that'll improve your SERP rankings:
Use Social Media to find publications that might be interested in your content.

Collaborate with industry experts and thought leaders.

Check your competitors' link profiles.

Consider Passive Link Building.

Add infographics to your educational content.

Release data studies or statistics, if applicable.
Here's a more in-depth look at Link Building Techniques marketers need to follow:
Focus on Offering Quality Links
Natural backlinks are necessary for boosting your business site's SEO. However, you need to ensure that the sites linking to you have a lot of authority. Moreover, you also need to focus on the quality of your backlinks rather than the number. 
So if your webpage content isn't valuable, no publications will want to link to them. Thus, you need links with strong link juice — both leading in and out of your website. Of course, you need to find engaging and relevant sources or pages to strengthen your content. 
Using Social Media is one way to help natural, high-quality Link Building. Social Networks can help you find relevant content for linking.
Diversify Your Link Portfolio
The more your website is referenced in various publications, the more relevant it is. You need multiple backlinks to improve your website's SEO Link Building efforts. Fortunately, Link Diversity in your portfolio can help. 
Having backlinks from the same trusted websites or sources won't hurt your site's standing. But newer sources are better than repeatedly using the same ones. You gain more authority in search engines' eyes with a wider variety of source websites.
With Link Diversity, you'll have a variety of high-quality backlinks in your portfolio that point to various sources. Consider the following sources for backlinks:
Trustworthy websites, especially niche ones

Website or blog directories

Blog or forum comments
Monitor Your Backlink Profile
Monitoring your generated links is vital for a Link Building campaign. Manually monitoring backlinks can be difficult, so it's better to utilize an appropriate tool. 
Backlink Monitoring Tools can give information on links that lead to your website. Some tools focus on tracking links, but others can manage them. Certain monitoring tools will even give you a peek into how your competitors' links work! The best examples of these tools include Ahrefs and Moz.
Utilize White Hat Link Building Practices
White Hat Tactics are necessary for improving your SERP standing without experiencing any penalties. In particular, White Hat Link Building can boost trust signals to search engines like Google. Such strategies show that many Internet users consider your content an expert source.
However, 94% of all content on the Internet "has zero backlinks." After all, backlinks can be challenging to find organically. Still, Digital Marketers can count on these White Hat Link Building Strategies:
Publish engaging, relevant content;

Utilize statistics;

Create infographics;

Write product or service testimonials;

Write Guest Posts or Blogs;

Find broken links and report them to webmasters with new ones; and 

Use Google Search Console.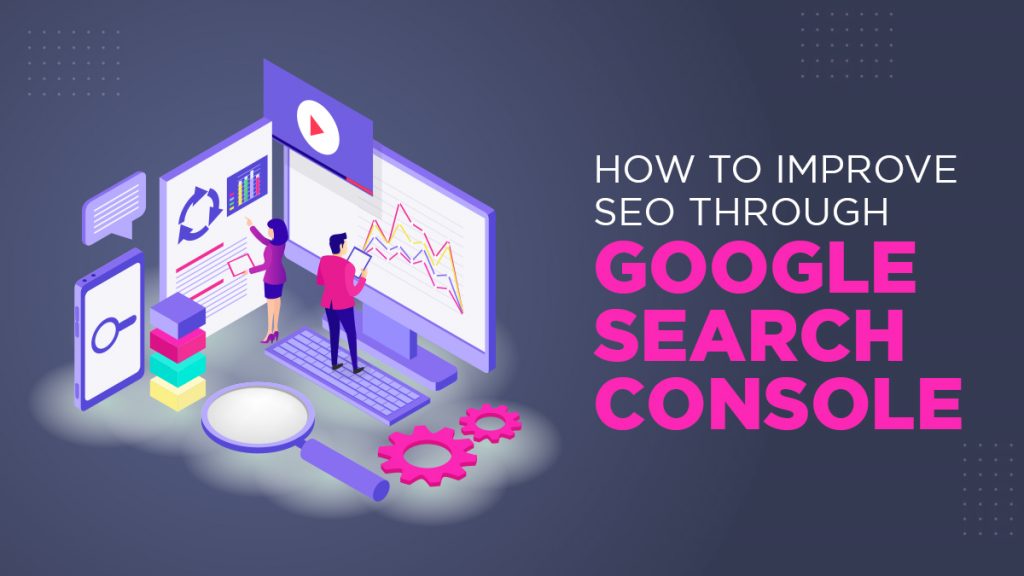 Final Thoughts
High-quality inbound links, in particular, will boost your website's SERP rankings. As a result, your site becomes more visible to interested searchers. Backlinks are necessary for improving your brand reach.
Fortunately, many methods or Link Building Strategies exist to improve your business site's SEO. These include the following:
Content Marketing;

Email Outreach;

Broken Link Building;

Unlinked Brand Mentions; and

PR Link Building.
To ensure you can build proper authority, you need to follow several Link Building Best Practices: 
Firstly, you must offer top-quality links. 

Meanwhile, you must have a diverse linking portfolio,

You should also monitor your backlink profile with the right tools.

Lastly, you must utilize White Hat Link Building Practices.
If you follow these strategies, your website's link profile will stay strong and bring in more backlinks. Often, these methods are manageable and can be done by spending little to no money. However, if you need assistance, expert SEO Services in the Philippines can help ensure you gain the high SERP rankings you deserve.