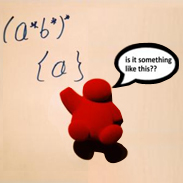 Oct 18, 2012
Search Engine Algorithm: The Secret Search Engine Optimization Sauce
As a search engine expert, certainly, you already know the fundamentals of this tool and how to
best harness its powers for your business or for your clients.
However, for the sake of discussion, I would just like to re-iterate my understanding of this
tool. If you actually dig deeper into their function, you will notice two peculiar activities. First
the page rank that went through huge ranking changes and second the query with the same
keyword can basically give you different results in the top three major search engines- Google,
Yahoo and Bing.
To give you a better vision of these activities, I would like to re-introduce a technical character
that has always been in the core of search engine processes, it is called the search engine
algorithm.
What is Search Engine Algorithm?
This is a set of rules or the secret formula that is being used by the search engines in order to
determine how relevant your web page is. This algorithm is unique because it has its own set of
rules that actually differs from others. Indeed, this algorithm is the answer to the questions why
there are some web pages that rank better than the others and how these web pages are able
to rank higher than the rest.
Algorithm and Your Website
This may sound a little ambiguous but you have to know that the fate and the success of your
website basically depend on the hands of the algorithms.
Algorithms are like the police. They check your website making sure your web page is real and
not a spam. Their search spiders will crawl into every page of your website and interpret all the
data in your website and decide whether the pages or your website as a whole carry essential
information that people search for.
The Secret Sauce
Algorithm change is the reason why SEO needs to be done in the right manner and that is
simply the reason why it labeled as the secret sauce of search engine optimization.
The primary function of each algorithm is to make sure that each result found in the World
Wide Web gives strong emphasis on relevancy. The algorithm will decide if a website is relevant
enough to rank a specific keyword and if those keywords you have chosen are used with high
importance.
You Can Never Fool Them
This is where most SEO specialists fall prey when they actually commit the cardinal mistake by
using excessive number of keywords just to increase their ranking quickly. You need to know
that algorithms, are much smarter than humans and that you can never fool them. By the time
you think you have figured it out, it will be changed by the search engines. That is why, posting
relevant content and keeping your site updated matters. What is more is that algorithms even
judge you off-page as well.
Yes, these algorithms basically take into consideration all your performed off-page activities
including your Click-through rate and inbound links. Thus, if you intend to do SEO, you need to
make sure that you are doing quality work – not just link building, but sincere online marketing
of making sure that people read your posts and actually appreciate it. The search engines will
judge and analyze each of these and interpret how relevant and important these activities are
to your page.
In conclusion, search engine algorithms may sound like a heavy duty mystery at first but just
like any other mysteries, these can all be revealed in time if you only get to use the right
approach patiently and systematically.
Get yourself ready for your grand exploration. If you wish to work in partnership with a trusted
SEO firm, do not hesitate to make us your first choice!