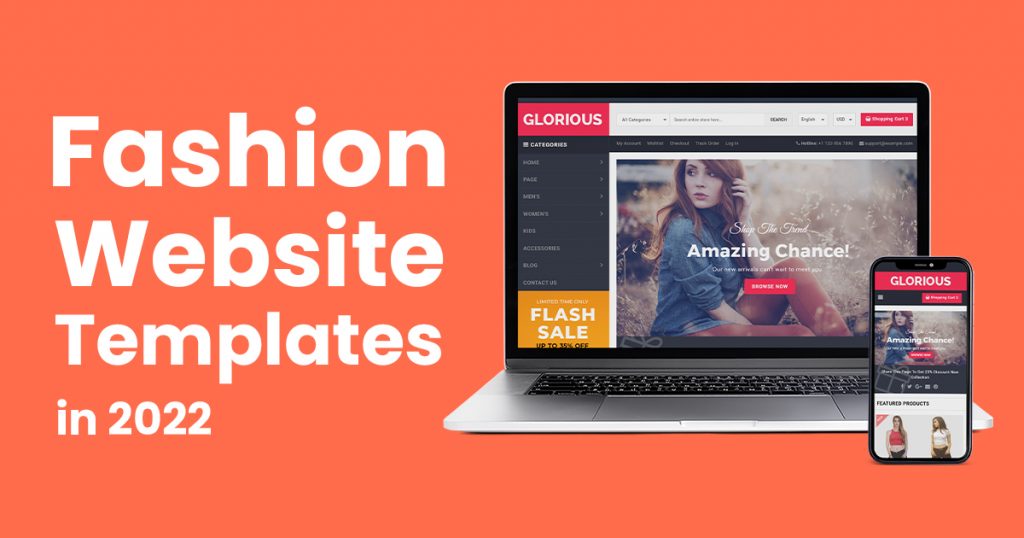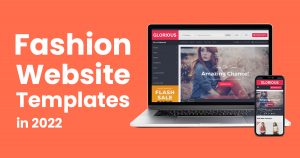 May 25, 2022
Fashion Website Template Designs for eCommerce Sites
Fashion Website Designs are just as important as the designs of the apparel. So, if you can design a Real Estate Website, you can do the same for a Fashion Site. There are plenty of Fashion Website Theme Templates on the Internet, and some are best used on different Content Management Systems. So, we've collected some of the best Fashion Web Design Templates for eCommerce sites!
The Fashion eCommerce market is ever-growing, giving businesses a prime opportunity for growth. Of course, the Fashion eCommerce market has a host of benefits for customers, such as:
A vast range of products;

Compare product prices from various sites;

eCommerce websites often run sales; and

Customers can even apply discount codes or coupons.
So, businesses need to apply Fashion Web Design layouts.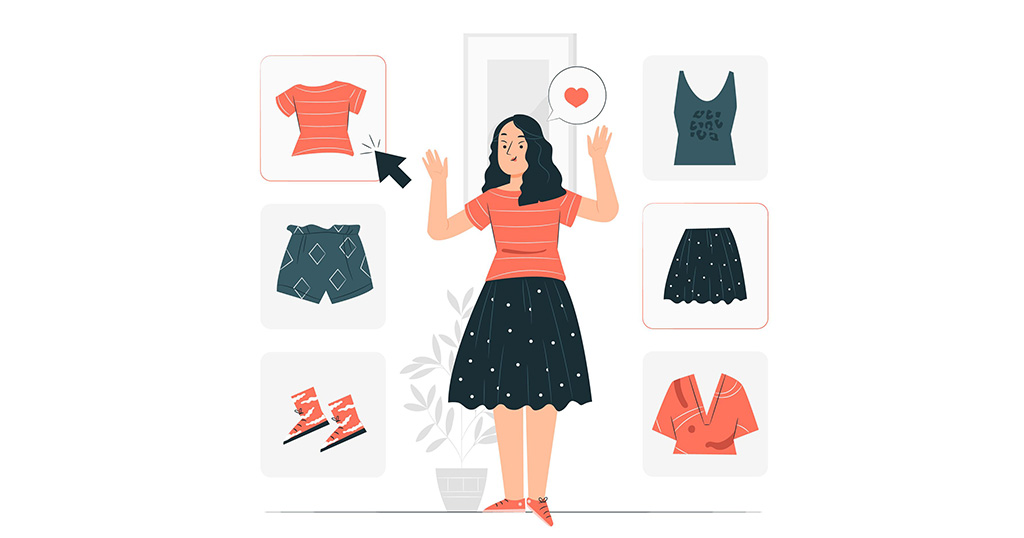 Fashion Web Design for eCommerce Businesses
The fashion industry, or rather, the fashion retail industry, has gone through many digital changes in the last decade. So, many people shop for apparel via their devices, particularly their mobile phones. This means that Fashion eCommerce sites should be as responsive as possible.
In addition, Search Engine Optimization can ensure that interested shoppers can find your business or products with a simple search! Additionally, letting your Landing Page on the search results pages is vital to converting visitors and boosting sales.
But first, you need to create a website and apply your business' color scheme and design elements. It's highly recommended to choose an SEO-friendly CMS for your website so that your business can compete with others in the industry via search results pages. But whatever you use to set it up, your website is vital for getting the attention of potential customers.
So, we've compiled five excellent Fashion Website Templates from three different providers for your consideration!
Behance Fashion Website Themes
Here are some templates from Behance! Quick background on Behance.net: It's a website that provides things like images, mood boards, and of course, themes. In addition, it lets you take a look at peoples' projects, prototypes, and streams! Here are some examples of its Fashion Templates:
Fab Fashion Web Design Mockup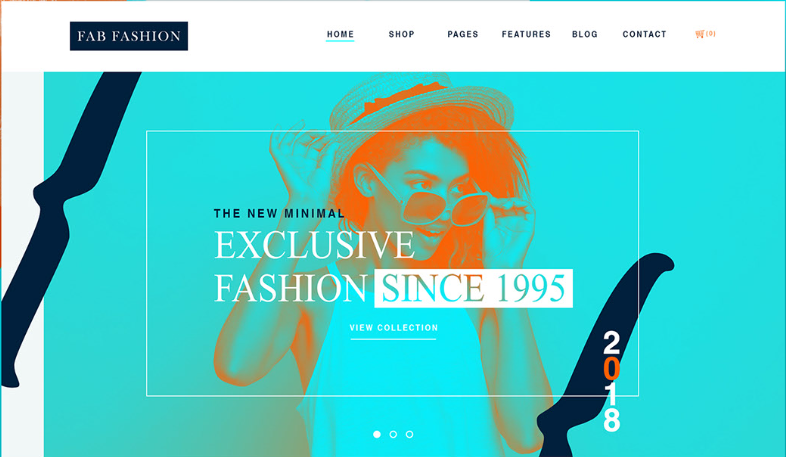 Source: Behance.
This Fashion Website Theme favors a desktop layout, as it contains a Navigation Bar and a section for Featured Products. Of course, when you hover over the desired product's image, there's even a shopping cart icon.
Also, this Mockup template has a field so visitors can sign up for newsletters. Then, it's got a minimalist footer at the bottom. The footer even includes buttons that redirect people to your Social Media pages.
Fashion Web Template by Tharanga Punchihewa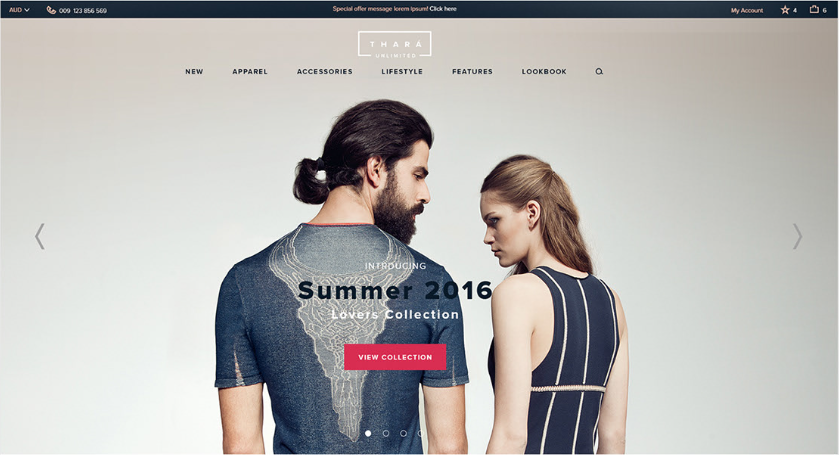 Source: Behance.
This particular template is excellent for showing off your brand through its layouts for desktop and mobile devices! A small bar at the top corner lets you add a contact number. Of course, your online fashion site will benefit from an effective Contact Us page.
Also, there's a bar for Featured Brands, and like with the home page images, visitors can click through and see more of them. Finally, its excellent footer layout redirects visitors to other pages.
Luxury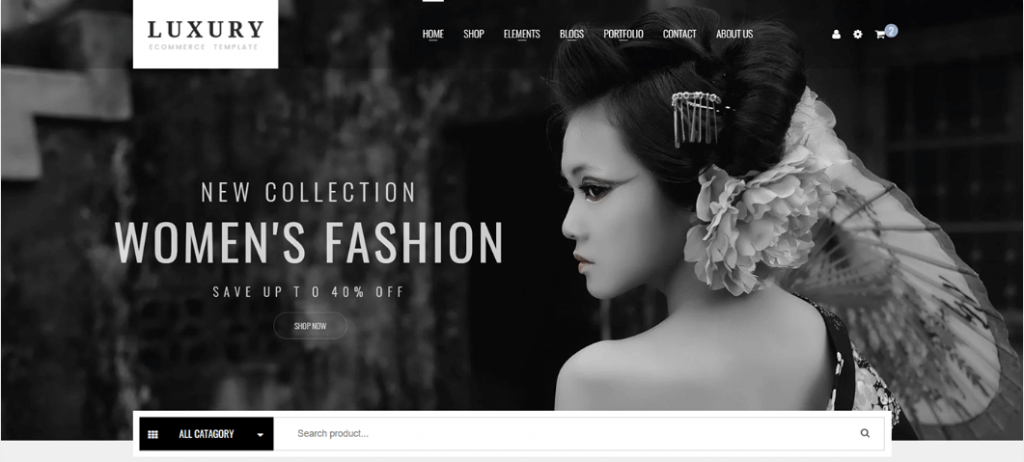 Source: Behance.
Of course, Luxury's got a navigation bar. Also, it has a search bar that allows you to filter results by category.
Featured Products can provide product selections. Plus, you can also indicate whether items are new or on sale. Luxury even lets you set up countdowns for particular products, especially during sales! Additionally, you can show off your latest blog posts.
TERRA PRO
Source: Behance.
TERRA PRO shows off products through its minimalistic design. So it has a Navigation Bar up top for categories. Plus, it contains icons for product search and your shopping cart.
The Fashion Web Design Template allows shoppers to see the product and select their desired sizes as they Add it to Cart. There's even a section for Related Products at the bottom of dedicated product pages.
TrippShop
Source: Behance.
TrippShop is a template with fun typography, an excellent Navigation Bar, and a selection of categories. You can see a lineup of products sorted by category. TrippShop is ideal for customers because it also shows the item's ratings!
Also, you can let people see some of your best blog posts. Though it doesn't have a footer, people can sign up for email updates, get redirected to your Socials, and see the payment options.
TemplateMonster Fashion Website Themes
There are various Fashion-oriented Website Themes on TemplateMonster. Its templates are perfect for shoes, jewelry, and accessories. Most, if not all, are Search Engine-Friendly and responsive. So, get some design inspiration from these examples!
Craze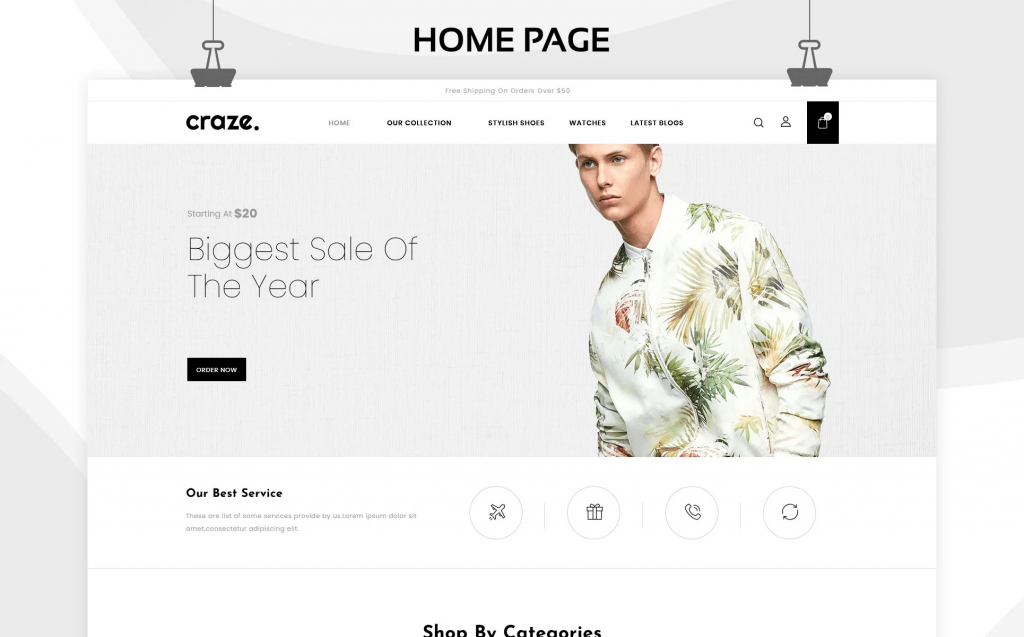 Source: TemplateMonster.
The theme is responsive, SEO-Friendly, and perfect for fashion stores. Also, Craze has three distinct layouts ready for application to your website.
Still, it has a Navigation Menu at the top and a search bar. In addition to Add to Cart, Craze lets you check on product details via Quickview and Compare. This Fashion Website Template also shows off your blog posts.
Fallin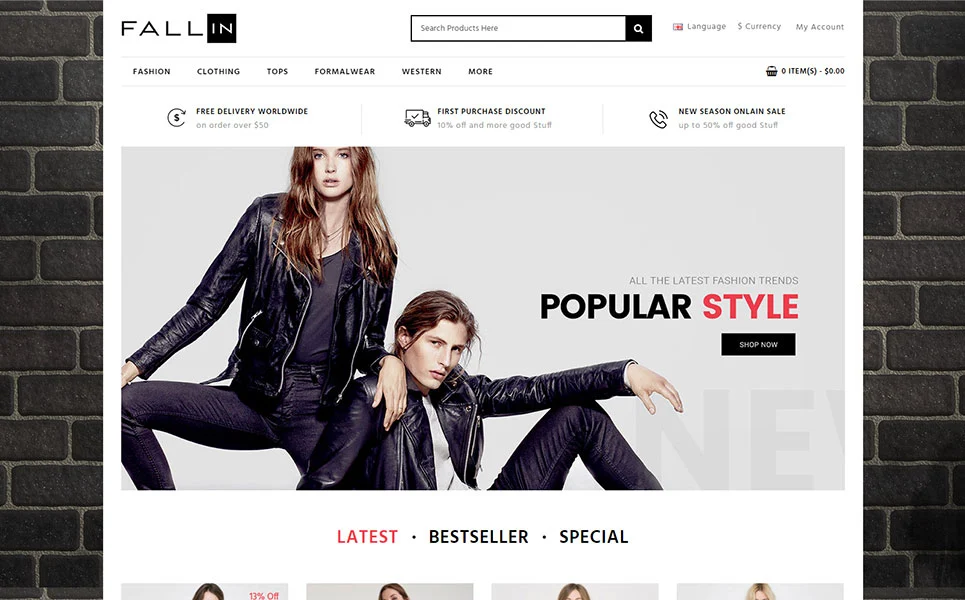 Store: TemplateMonster.
Fallin is another responsive, SEO-Friendly template with, of course, a Navigation Bar. Then, next to its search bar, people can access a language option. You may also see products displayed in either a grid or list format.
Fallin also boasts a blog, Shopping Cart and Wishlist. Finally, it also includes links to your Social Media.
Her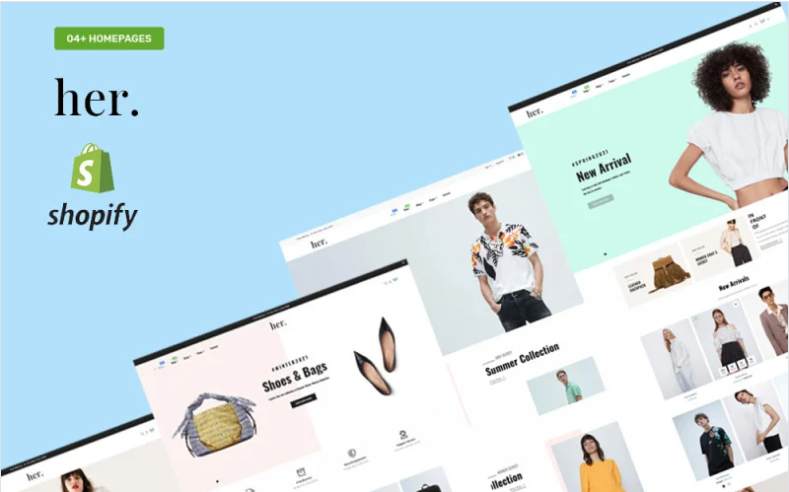 Store: TemplateMonster.
Her has an abundance of page style templates. Additionally, Her also uses the Lazy Load effect, which can help your website's Load Speed.
You can add a Customer Reviews or Testimonials section. So, you need to know more about dealing with Web Page Comments that your website visitors will no doubt leave.
KarDone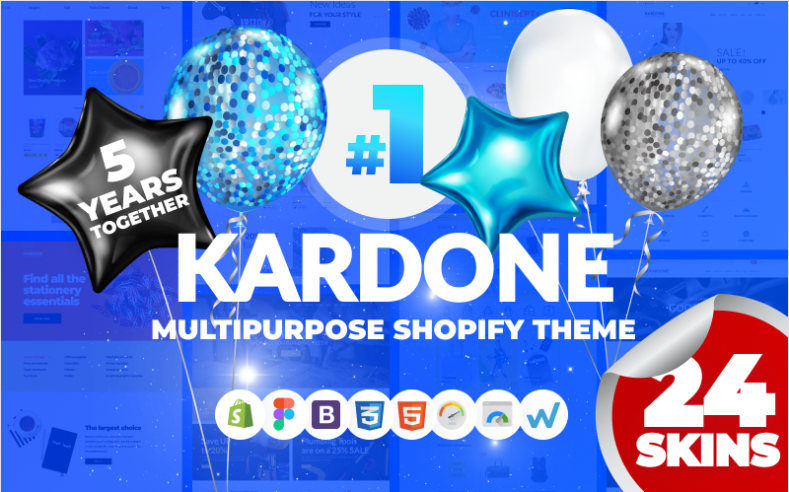 Source: TemplateMonster.
KarDone is easily customizable, and you can edit the Fashion Web Design Template to your liking. Furthermore, due to its multilingual and multicurrency features, your website can reach wider audiences.
Additionally, you can create Navigation Menus for customers to find what they're looking for. Also, you can let site visitors know about any current promotional offers.
Styler 2 PrestaShop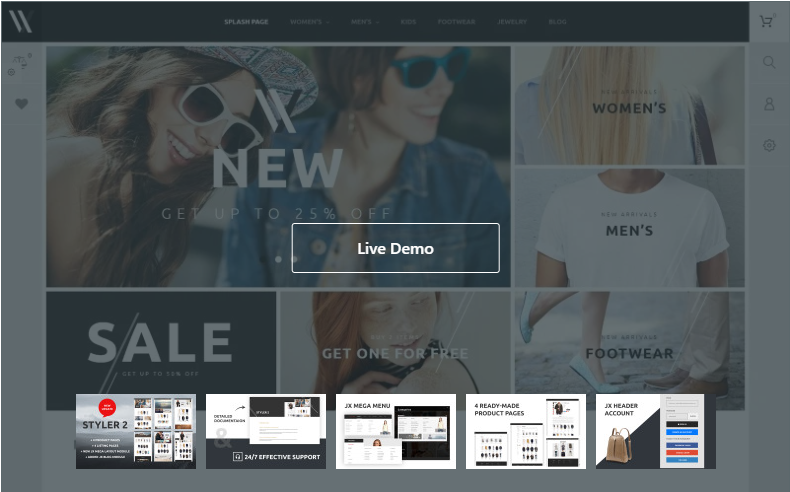 Source: TemplateMonster.
With its six layouts, the PrestaShop template has a lot of options for home page creation! So naturally, this responsive Fashion Web Design Template displays your fashion brand's products to potential customers on any device size.
In addition, it even has an online chat function, which is perfect for allowing customers to get in touch with you.
ThemeForest Fashion Website Themes
Here are a couple of ThemeForest's Fashion Website Templates. Many aren't meant solely for fashion but also for various product types like furniture and makeup. Additionally, Themeforest allows you to check on the template's rating and price!
AhaShop
Source: ThemeForest.
AhaShop loads quickly, is translation-ready, and is perfect for Search Engine Optimization. Additionally, this WooCommerce-compatible template guarantees an excellent User Experience.
AhaShop has Quickview and Compare features and lets interested visitors sign up for newsletters! Plus, this Fashion Website Template allows you to add your Twitter feed.
Cerio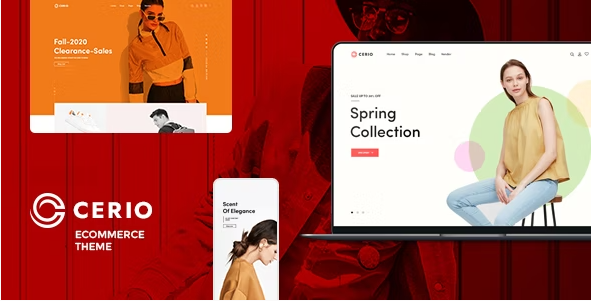 Source: ThemeForest.
This particular theme is responsive and boasts optimized layouts for mobile and desktop. Thus, Cerio has various layout possibilities, and you can craft a unique one for your website.
So Cerio has Quickview and Countdown features. It also has an Unlimited Shop Filter in addition to its general search functionality. You can create a business blog, too.
Hannah CD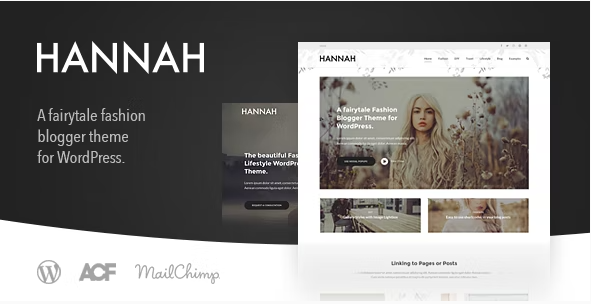 Source: ThemeForest.
With Hannah CD, you have a few layout types and templates to choose from. Plus, this Fashion Website Theme includes a few widgets, meaning you don't need to add extra plugins.
Hannah CD also lets you add custom promo boxes and post carousels! Last but not least, you can share content on Social Media and even review it.
Rey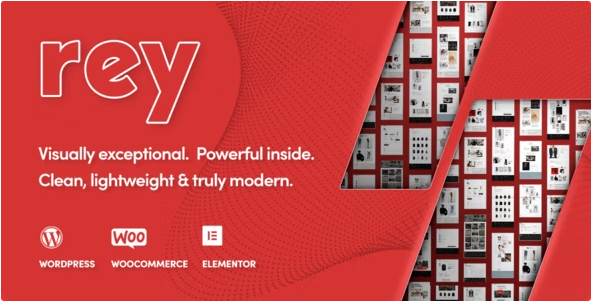 Source: ThemeForest.
Rey is a WordPress theme, meaning that it's great for Search Engine Optimization. This template is also flexible, with a variety of features. So, it's no wonder that WooCommerce has a hand in this Fashion Website Template.
There are layouts for Product Grids, Product Pages, and a Gallery. Plus, Rey boasts a Quickview feature and is Retina-Ready.
Shopwise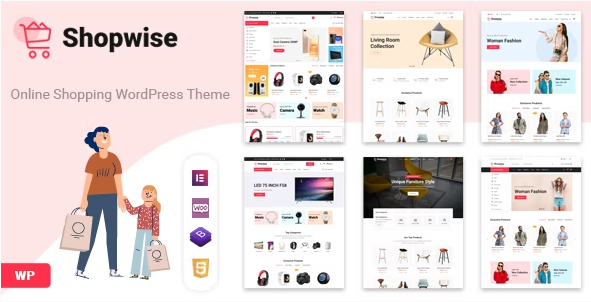 Source: ThemeForest.
As its name indicates, Shopwise supports WooCommerce. Thus, you can set up an excellent shop with several of its built-in layouts ready for you to use.
Shopwise is perfect for eCommerce business site owners who aren't very good at coding! It's got a mega menu and the capability for creating product tabs and categories. Lastly, this Fashion Website Theme has a translation plugin.
Apply Website Themes to Create Fantastic Layouts!
You can always create a free site via Google My Business! But, it's also excellent to create a dedicated website to put your business' best foot forward digitally. After all, fashion is a robust eCommerce market. So creating an online shop can help you get your business off the ground and gain the attention of potential customers.
Fashion Website Themes are available all over the Internet at different prices that can work for your budget. But you can always rely on Web Design and Development in the Philippines to help you achieve the look you desire.