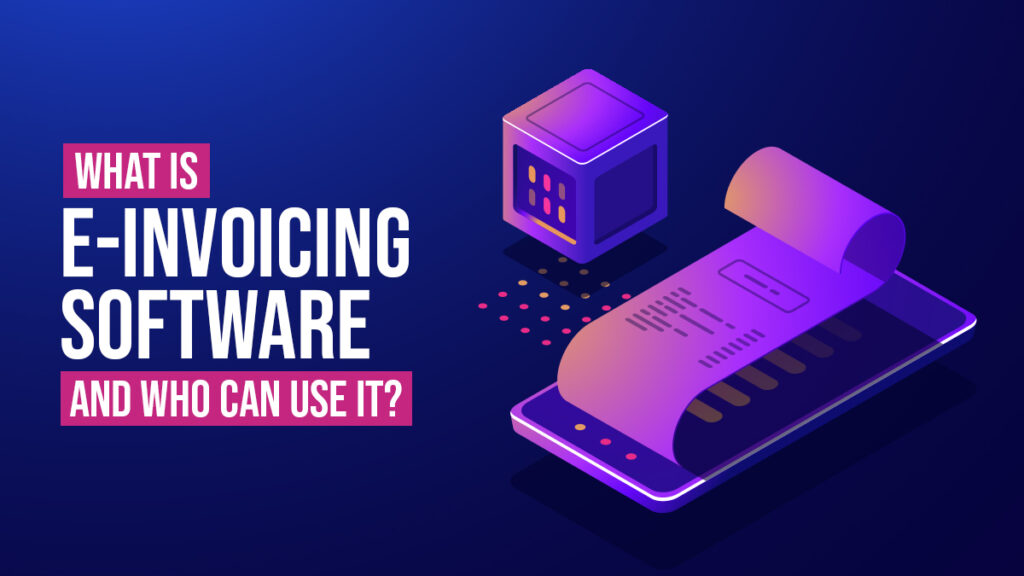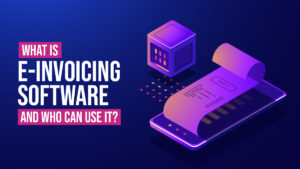 Dec 14, 2022
What is E-Invoicing Software, and Who Can Use It?
An invoice lists expenses for a product or service, much like a receipt for groceries. For many businesses, invoicing practices have digitally transformed into E-Invoicing. Electronic Invoices offer several advantages, so companies should utilize Custom Electronic Invoicing or E-Invoicing Software.
Traditionally, invoices are paper-based lists or documents that indicate costs or payments for products or services. Though helpful in transparency, traditional or manual invoice generation can be a hassle. But while companies of any size can use invoices, manual invoicing is practical for smaller stores or businesses such as grocery stores. After all, they deal with transactions at a manageable pace on a smaller scale.
E-Invoices are generated much quicker than paper invoices. Also, you can fix errors almost immediately by canceling the invoice. Additionally, allow for convenient paperless transactions. Thus, you don't need a filing cabinet because you don't digitally store your invoices. Lastly, E-Invoicing is more efficient than traditional invoicing, so you can send invoices faster. 
Fortunately, you can always have a custom system tailored to your Electronic Invoices needs. In this case, you may hire a Software Development Company to create one for you.
How Electronic Invoicing or E-Invoicing Software Works
Custom Electronic Invoicing Software can handle all aspects of invoice management. For instance, manually-created invoices can contain errors or inaccuracies. 
Digital information on the invoice is more accessible than paper-based systems. Also, you don't have to worry about paperwork — the software ensures accurate and transparent data entry. So, when a seller receives a customer's purchase order, the E-Invoicing System generates an Electronic Invoice.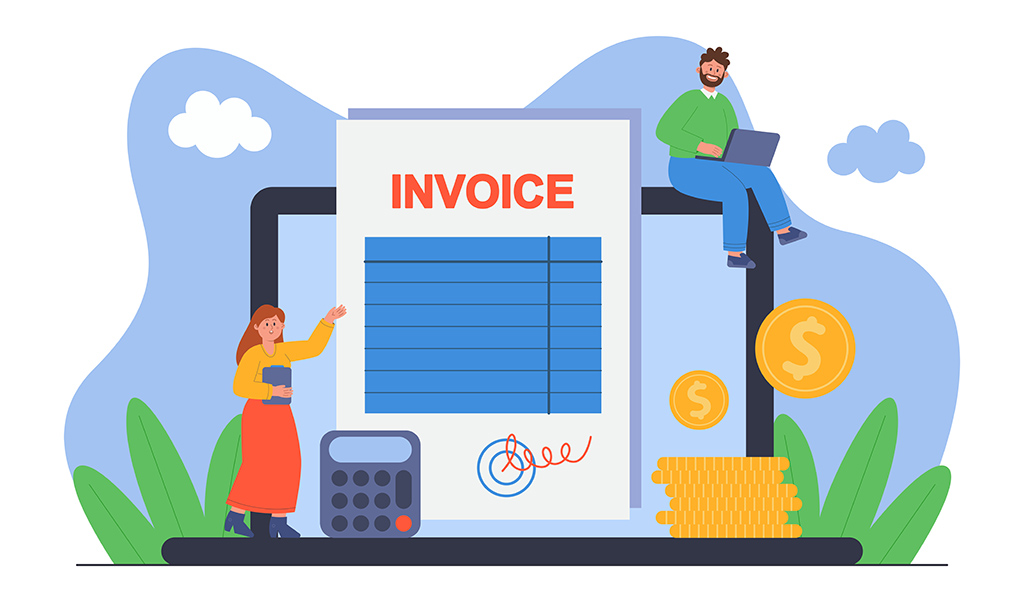 Then, the system digitizes critical invoice data and verifies it using related documents such as purchase orders, receipts, and contracts. Afterward, the software codes the E-Invoice with the correct information in line with business policies and regulations.
The digitized invoice is validated before payment details are posted. So once it's ready, the software transmits the invoice to your customer. But on the other hand, customers or buyers receive an E-Invoice when they make a purchase order. So the software, on their end, will verify the digital invoice to gain payment authorization.
Thus, you can ensure company documentation accuracy. As a result, customers can pay early or on time.
Who Can Use Custom E-Invoicing Software?
Any business can utilize a Custom Invoice System, especially those with fast-paced or voluminous transactions. However, smaller businesses don't require dedicated software to quickly process many transactions.
The software integrates documented data to ensure your invoice details seamlessly match data found on contracts, orders, and more. Thus, many companies, including small businesses, have started to take on the systems to improve their workflows. As a result, the global market will have a CAGR of 21.5% from 2022 to 2027!
But, some companies, especially in the following situations, need the software more than most people. Therefore, you will significantly benefit from Custom Electronic Invoicing Applications or Software if:
You require features found on a Custom Invoice System. These can include QR Codes, data encryption, intelligent validation, etc.

You must provide recurring invoices to business partners or customers.

You want to integrate the software with your office systems.

You're looking for a flexible invoicing solution that fits your business' size and needs.

You have sensitive financial data you want to keep secure with advanced protection functionality.

You want to ensure your E-Invoices comply with local tax regulations.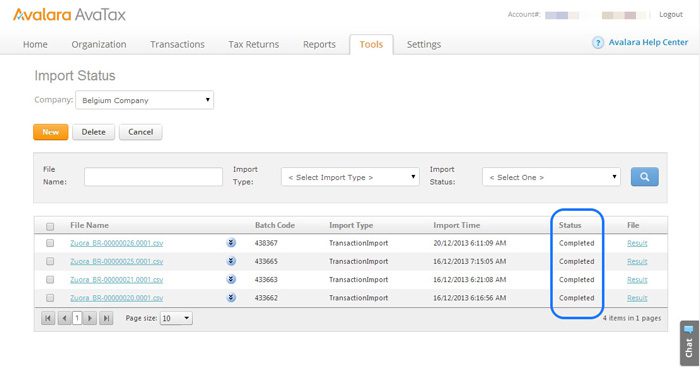 Source: Avalara.
The Many Benefits of E-Invoicing Software: A List
Here's a list of benefits you can expect from using a system:
Reduces Errors.

Your Custom Invoicing System will resolve data gaps and reduce mismatches or errors. In addition, it can even detect any minute errors or missing information early.

Automates Invoice Processing.

Because of your E-Invoicing App, you can speed up invoice processing. There's no need to verify data manually.

Automates Invoices.

Naturally, your custom software can automate your invoices, thus removing all chances of human error. It creates invoices once buyers confirm their order.

Improves Interoperability.

Invoices from your software are readable to other software, so you increase readability. Also, you can reduce invoice entry errors.

Allows Invoice Tracking.

The Custom E-Invoice Software will enable you to track your invoices in real time.

Reduces Costs.

Because of its many functionalities, you can save time and resources, including the need for paper invoices.

Provides Web Access.

Cloud-based systems allow businesses to access invoices on the go. So, you can check your financial documents through a web browser without any safety concerns.

Compliance With Tax Laws.

Handling taxes is a critical part of running a business. Fortunately, Custom Invoicing Software is compliant with taxation laws.
System Features Your Custom Invoice Software Should Have
Whatever industry you're in or what niche you cater to, there can always be software that can boost your productivity. Key examples include HR Payroll Systems or Loan Management Solutions. Thus, your business can improve productivity and sales while saving on resources because of custom software's features!
Of course, software features can differ depending on a business' needs. So, finding a Custom Invoicing Software solution that's scalable and tailored to your needs is vital. In addition, any business will need features that help users manage finance-related tasks. Thus, companies can handle their invoices more efficiently, reduce fraud risks, and facilitate early payments.
Also, you can better collaborate within the organization and with business partners outside of it. But overall, you can count on Electronic Invoicing Software to boost your company's cash flows. Here's a more extensive list of features you're sure to find in Custom Invoicing Software: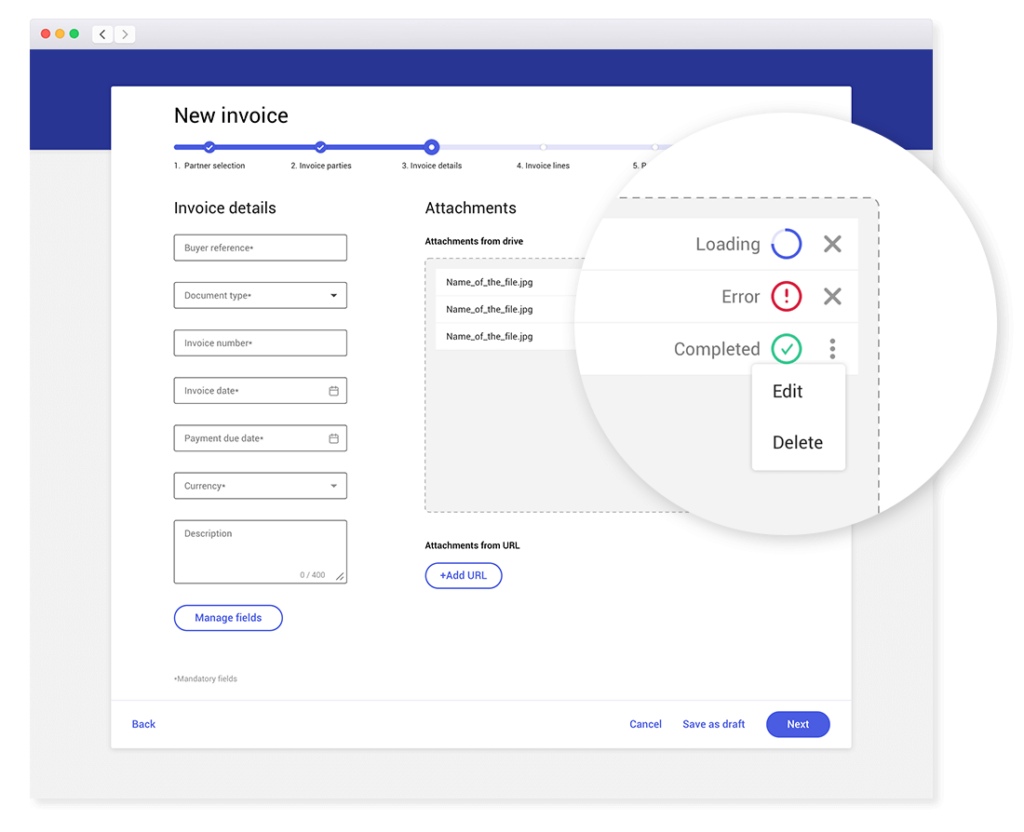 Source: Comarch.
Automate Sending and Receiving of E-Invoices
Automation is the best method for streamlining your work while improving scalability. For example, invoicing automation ensures you get paid faster while saving on operation costs.
Companies usually have invoice templates and automate invoice sending or receiving. However, automating both can speed up your business processes significantly. So, finding an E-Invoicing solution that can automate both is critical for gaining the best possible ROI.
Allows All Invoice Format Types
You might convert your E-Invoices into different document types for customers or clients. A worthwhile Electronic Invoicing Software will utilize all invoice formats. Thus, the system ensures you won't have trouble creating different types as needed. Also, many systems will not require you to store varied versions of the same invoice, thus removing the chances of confusion.
Can Integrate With Existing Systems
The right Invoicing Software will work seamlessly with existing invoice systems. However, manually inputting all data into the software can be a hassle. So, you can opt for other solutions that integrate with your software and smoothly provide recurring billing statements.
Archives Older Invoices
As your business grows in size, so will the number of invoices you'll process. Therefore, your E-Invoicing Software should be capable of archiving invoices as needed. But, managing older invoice data can become more challenging as it grows. So, when searching for E-Invoicing Software, ensure that it has excellent archiving functionality.
However, your software can encrypt older invoices to keep them secure. Also, you can purge invoices that are no longer useful at a particular date and time.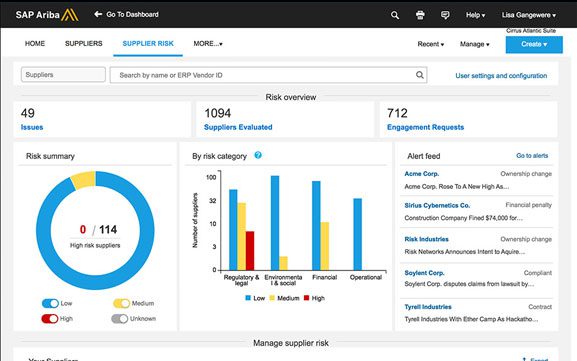 Source: SAP Ariba.
Accepts Various Payment Types
As a result of the pandemic, "54% of businesses expect late payment," but an E-Invoice can pull back these numbers. Firstly, it can allow your business to be flexible and accept multiple payment types. After all, many consumers nowadays can pay for purchases online.
So, the software should accept online payments from credit cards or third-party channels. In addition, the system should automatically account for taxes and price changes.
Integrates Smoothly With Analytics
Analytics are critical to businesses of all kinds, as they can give insights into your progress. An excellent Custom Electronic Invoice System will provide excellent analytics reports. As a result, you can see information about your sales, including trends, popular products, and your customers.
With such a feature, you can see patterns and trends. Thus, you make better business decisions and take advantage of opportunities. So, your E-Invoicing System must collect data and generate regular reports.
Ensures E-Invoices' Security
Safety is critical when handling payments, especially when they're attached to buyers' data. So, you must select the right Custom Invoice Software system to ensure that the data is secure and encrypted. To ensure the system's security is upheld, you must also find a software provider that offers customer support or service.
Electronic Invoice Customization
Because the E-Invoice represents your business, it should follow your branding. Thus, it must reflect your trademark color palette, fonts, and company logo. So, it should have the option to build a customized invoice design or template representing your brand in its library.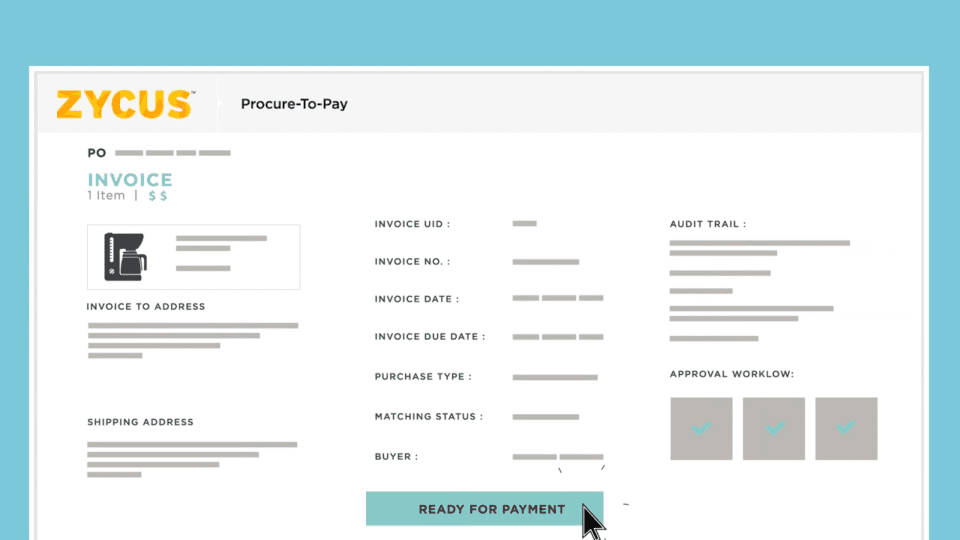 Source: Zycus.
Final Thoughts
An Invoice Software will streamline the invoicing process while saving resources. In addition, because the Electronic Invoicing process is no longer manual, there's less chance of errors. Moreover, accepting payments with the help of the solution is made more accessible, especially for small business owners.
Dedicated software can generate digital invoices that match related documents. Thus, human error is reduced, and the invoicing process goes smoothly. In addition, E-Invoices will streamline your invoicing and ensure financial documentation is compliant with local tax laws.
So, a business will benefit from an automated invoicing system that can provide invoices in various formats. Additionally, it should seamlessly integrate with other critical systems. It can also manage and archive your business invoices while protecting sensitive information against data breaches.
Such a system can provide significant advantages for companies of all kinds. So, Custom Software Development Services can create systems with features tailor-made for your business.