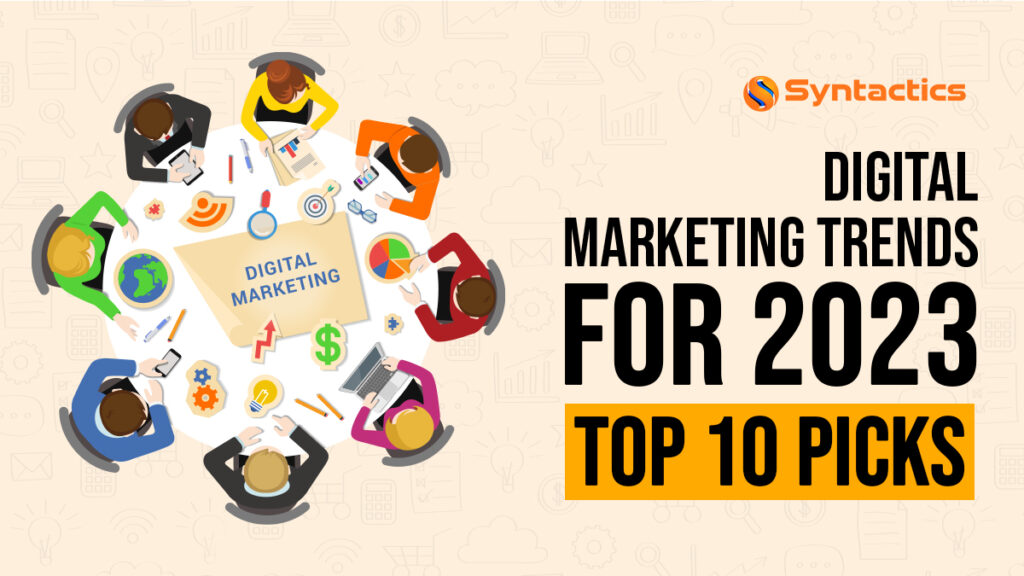 Dec 22, 2022
Digital Marketing Trends for 2023: Top 10 Picks
With only a few days left in 2022, businesses should familiarize themselves with projections for the upcoming year. Thus, here are the Online or Digital Marketing Trends for 2023.
Every year brings new chances for businesses to gain popularity and increase revenue.
Digital Marketing constantly evolves, so marketing teams must anticipate trends as early as now. Then, the team can monitor the trends as the year progresses.
Many 2023 Marketing Trends are similar to 2022 ones. But this means that if you previously followed 2022 trends like Voice Search, you'll be able to catch up quickly.
Top Digital Marketing Trends for 2023
Continuing with the Basic Online Marketing Strategies
2023 will bring several innovations into the Digital Marketing scene, such as the Metaverse and Artificial Intelligence. But even though these have untapped potential, your company can still get far with Online Marketing.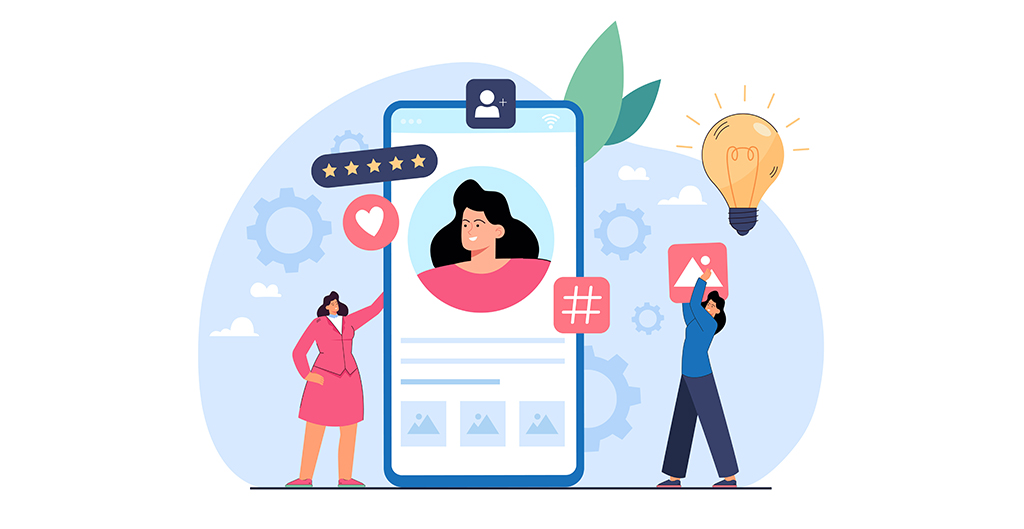 After all, newer marketing channels must gain traction and prove themselves a reliable way to reach your target audience. In the meantime, you mustn't ignore the strategies that have helped you become more visible online. As you prepare to add new tactics to your business plans, Digital Marketing is still responsible for successful results online.
Thus, all businesses must focus on their foundational Online Marketing Strategies. Of course, these include the following:
Search Engine Optimization;

Local SEO;

Email Marketing;

Social Media Marketing;

Paid Advertising; and

Community Engagement.
An Increased Focus on Providing an Improved Customer Experience
With more technological improvements, such as chatbots, customers expect better service and overall experience from brands. So naturally, all companies offer outstanding products or services. Additionally, they utilize targeted marketing strategies to gain customer attention and loyalty.
So, another critical Digital Marketing Trend for 2023 is improving Customer Experience or CX. An above-average experience is essential to influencing customers' buying decisions. To 73% of customers, it "helps to drive their buying decision."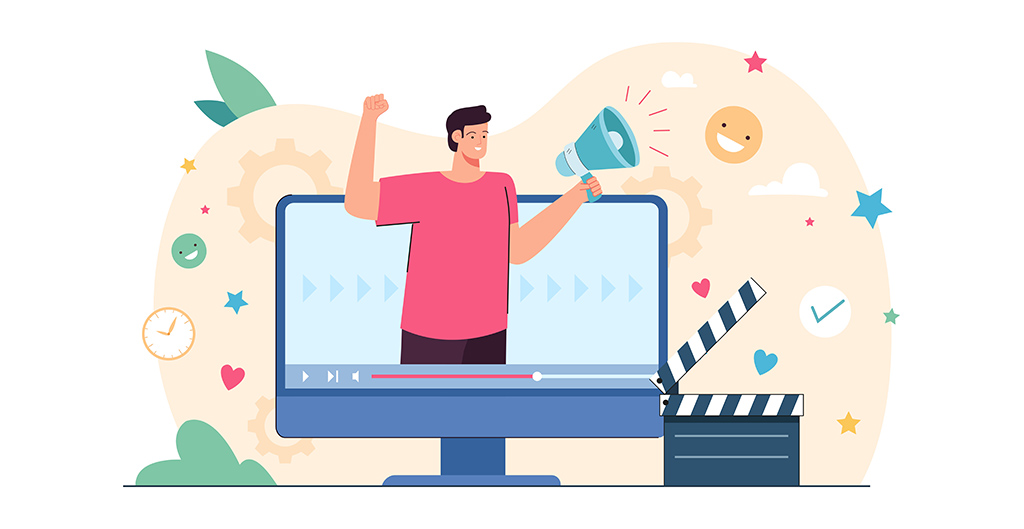 Also, it can ensure that customers make repeated purchases in the future. As a result, positive CX can boost your business' overall growth. Thus, brands should offer seamless Customer Experiences on all their channels.
A Greater Emphasis on Personalization in Marketing
In addition to streamlined CX, you must utilize personalization in all marketing touchpoints. For instance, marketers need to personalize website live chats and emails. To ensure a better relationship with your target audience, you must make consumers feel like they're special to your business. 
Therefore, applying this 2023 Online Marketing Trend results in a positive impact on User Experience.
Fortunately, new technologies can help you collect data on customer behavior to further your personalization. As a result, you'll be able to create marketing campaigns tailored to your audience's needs.
Continuing to Respect Consumers' Privacy
Customer data is critical for creating smarter decisions and more effective campaigns. However, this can result in breaches of privacy. To set yourself apart from other businesses, you must prove that you respect consumer privacy.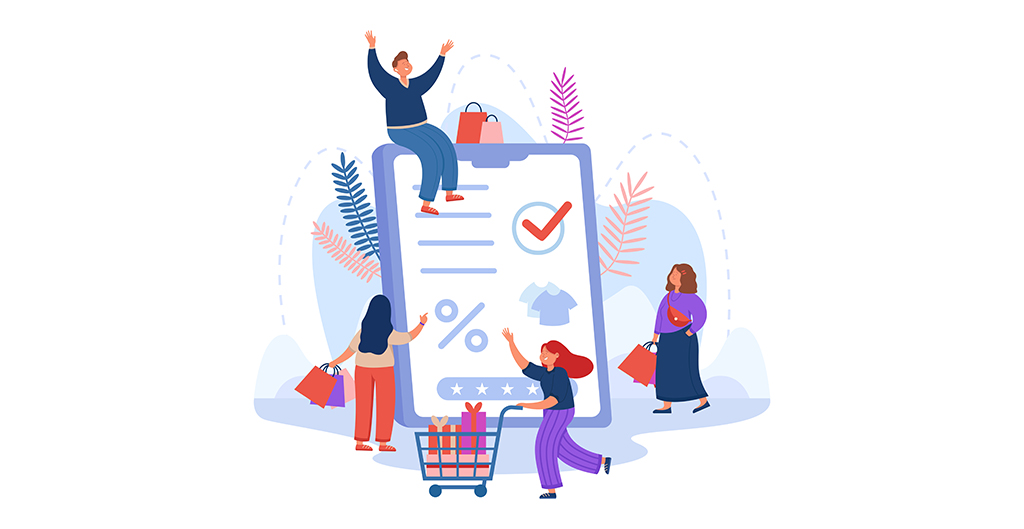 Google surveyed 7,200 people and found that brand ads perform better when they correctly handle privacy. So, companies must provide respectful privacy experiences, as bad experiences can ruin the trust you've built up with consumers.
Thus, you must stay trustworthy and ensure customers feel they're in control of their data.
Moving Away from Third-Party Cookies
Soon, marketers won't be able to use data from third-party cookies to learn more about consumers. As such, marketing teams must prepare for this 2023 Digital Marketing Trend.
Fortunately, you can use Google Analytics 4 to track user engagement on your business website or application. In addition, Online Marketing Specialists must create personal strategies and tools to attract consumers without third-party cookies. Lastly, your site will need permission from visitors to use any of their data.
Adding Even More Visual Media to Content
A 2022 Online Marketing Trend that carries over to 2023 is using Short-Form Videos. Naturally, in Digital Marketing, visual media dramatically contributes to audience engagement.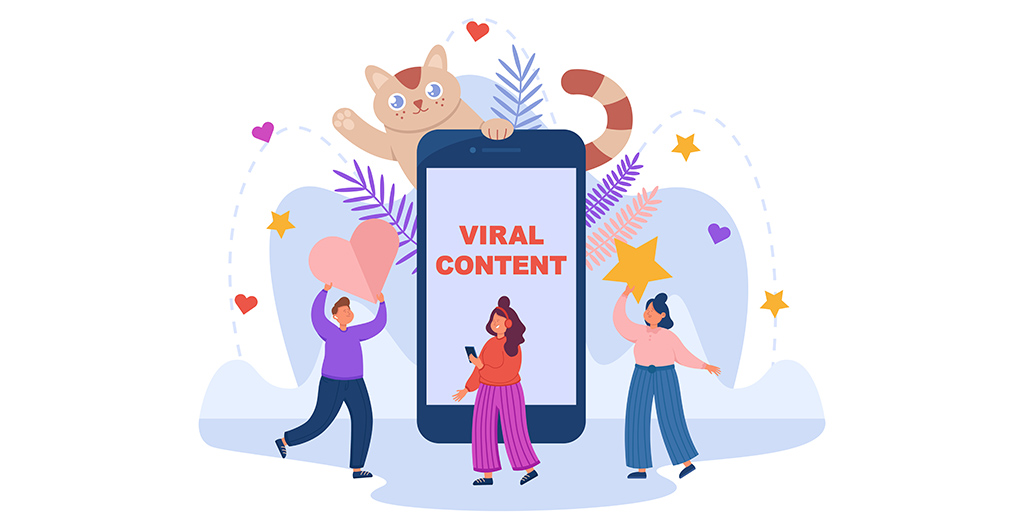 In particular, short-form educational Video Content has become a go-to for Online Marketers these past months. Instagram, TikTok, and Snapchat are the Social Networks primarily responsible for the short-form Video Content boom.
But marketers should note some trends on such platforms that go by seemingly in the blink of an eye. Fortunately, a TikTok Marketing Strategy can assist you with ensuring your videos are timely and topical.
As a result, companies must create engaging Video Content. Thus, you can meet the needs of a global audience that's continuing to consume more visual media than ever.
Shorter Content in General, Not Just Video
Content Marketing is essential for gaining the attention of an audience. But because of the effects of short-form video platforms, consumers gravitate toward short and sweet brand messages. Thus, companies must market their brand nicely and simply. 
So, armed with industry knowledge, you must demonstrate it with short messages. Then, you can use videos or Social Media posts to share the information. 
Additionally, with enticing copy, you can influence people to check out your longer content! Thus, shorter messages can attract qualified traffic and increase Conversion Rates.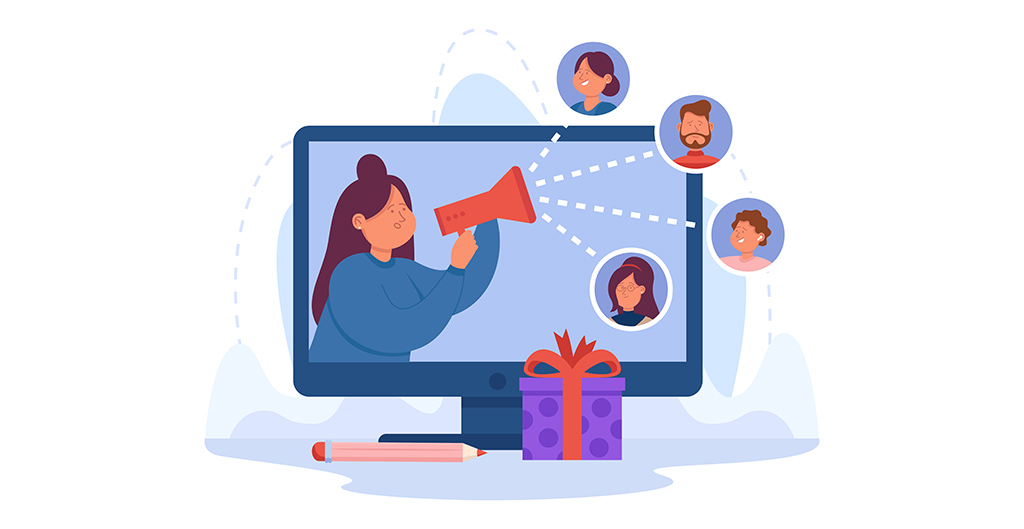 More Reliance on AI-Generated Content Curated by Humans
With so many new emerging technologies, the new year will see an increase in Artificial Intelligence and Machine Learning usage. These two technologies will significantly assist Online Marketers with their advertising efforts.
Firstly, AI can automate customer segmentation and lead generation processes. Additionally, the technologies can streamline your campaign management! 
Also, AI-Generated Content is one of the hottest Digital Marketing Trends for 2023. Artificial Intelligence and Machine Learning can assist with Content Creation, resulting in personalized advertising copy that can improve your campaigns.
However, it's still essential to have a human touch. So, marketers should curate AI-Generated Content to ensure the copy doesn't sound robotic.

Utilize More User-Generated Content
To many consumers, User-Generated Content is "9.8x more impactful than influencer content." Thus, marketers don't have to rely solely on word-of-mouth to build trust with their consumers. Digital spaces can help you reach an even wider audience! 
So, using UGC in Online Marketing can help you build better relationships with all your customers. In particular, smaller businesses can take advantage of this content to spread brand awareness online. You can ask loyal customers to post about your business on crucial Digital Marketing channels like Social Media.
Here are a few examples of UGC you can use in 2023:
User-posted product review videos;

Challenges or trends that utilize hashtags; and

Contests that require interaction with your brand.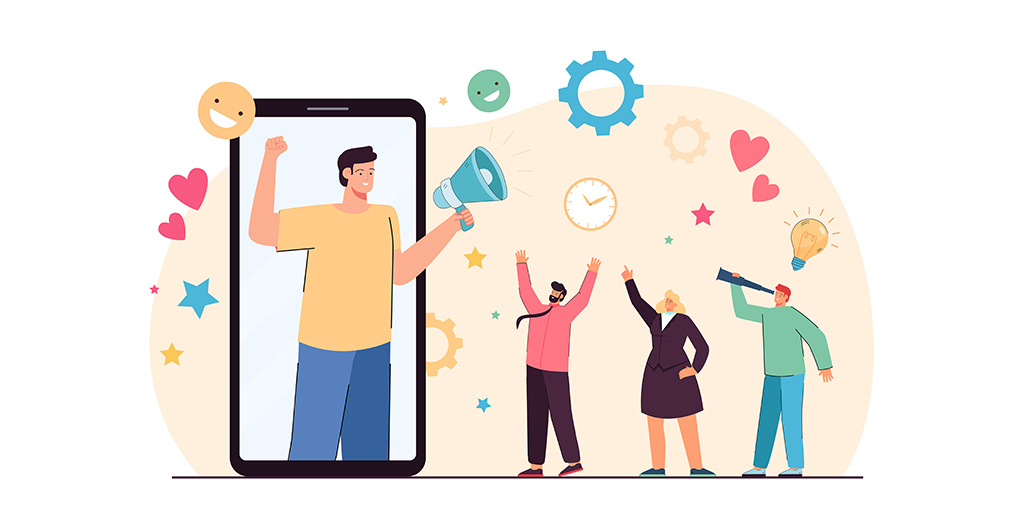 Also, There's More Emphasis on Influencer Marketing
Although UGC can be more trusted than influencers, it can prove successful. Influencer Marketing allows you to partner with individuals with a substantial Social Media following. However, their follower base must overlap with your intended demographic for best results.
So for this 2023 Digital Marketing Trend, you must invest in an influencer whose brand matches or aligns with yours. Because of this effective strategy, your business can gain more attention via Social Networks.
Final Thoughts
Trends can be fleeting yet have lasting consequences. So, it's up to Online Marketing Specialists to anticipate 2023 Trends. In the upcoming year, emerging technologies may be the key to furthering your business' visibility online.
For continued success, businesses must prepare their marketing plans as soon as possible. It's also critical to incorporate methods to get the most out of your marketing budget.
However, such a thing is no small undertaking. You can tap experienced Online Marketers with the knowledge and tools to expedite business growth. If you need assistance, talk to a Digital Marketing Company in the Philippines.