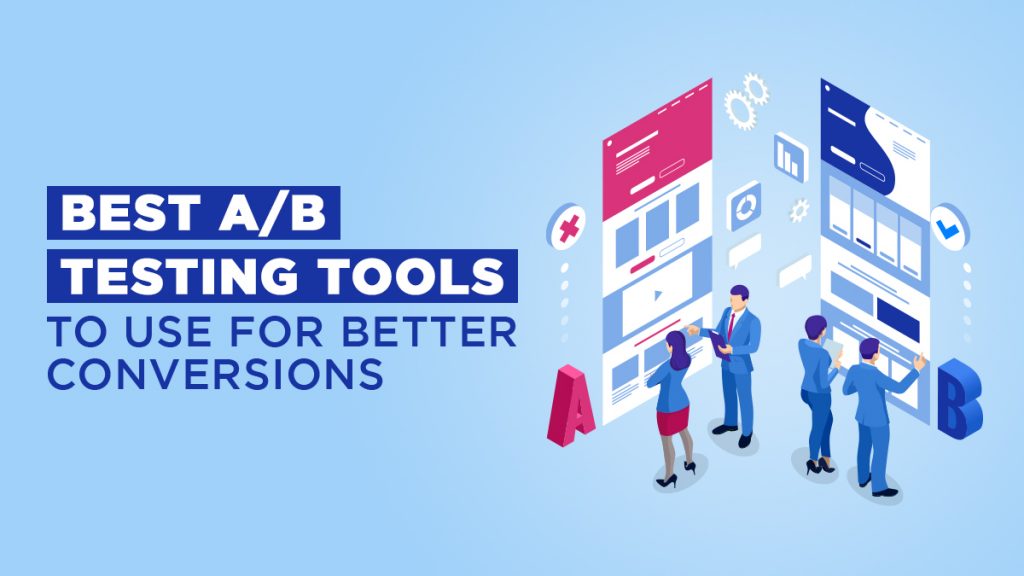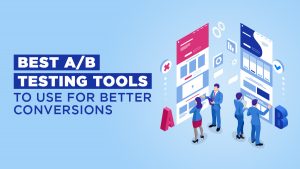 Aug 10, 2022
Best A/B Testing Tools To Use for Better Conversions
Good Conversion Rate Optimization Agencies know well to use the best A/B Testing Tools on the market to improve their webpage further and raise conversions. However, finding the right ones to use can be challenging.
So, this is why this article aims to serve as a guide to everything you need to know about A/B Testing and Conversions.
What is A/B Testing?
To put it simply, Split Testing or A/B Testing refers to a process where you test and compare two versions of a webpage to see which drives more conversions.
Here, the two versions set to run for testing are almost identical in all elements but one. Control is what you call the original page, meanwhile, Variation is the slightly "varying" page.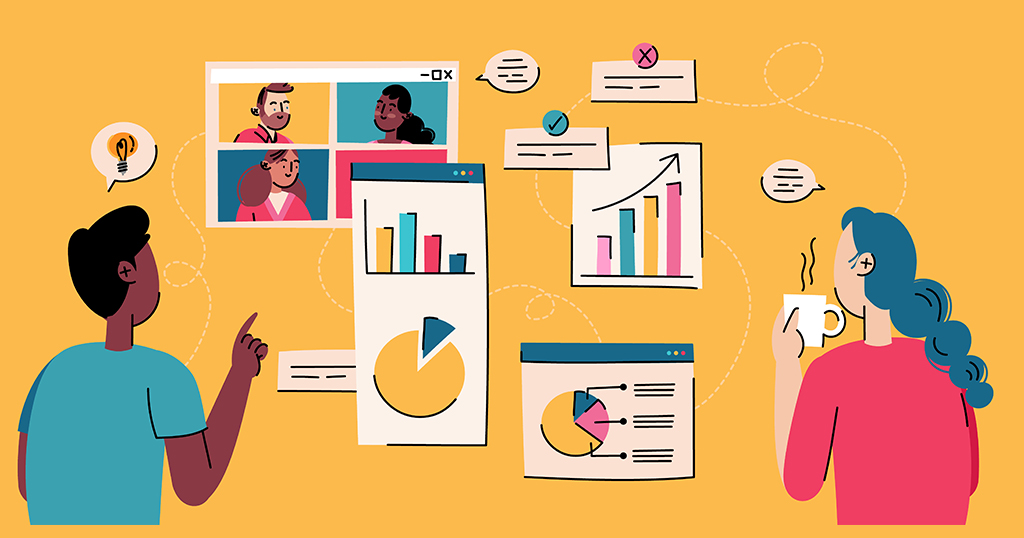 Website traffic is arbitrarily distributed between the two to determine which page performs best. Success metrics include conversion rate, click-through rate, open rate, subscription rate, and other visit actions.
By doing this, you can help create a more responsive website that is effective and efficient for your audience, customers, and potential consumers.
The Split Testing Process
A Typical A/B Testing procedure usually consists of the following process:
Collect data on webpage performance to discover elements that should be optimized;
Develop a hypothesis based on data to recommend solutions or modifications in a certain element such as position, appearance, text, etc.
Create variations based on the hypothesis.
Run the experiment with the Testing Tools. 
Collect further data during and after the experiment to develop the next and improved iteration.
6 Reasons why it's Essential to Use A/B Testing Tools
There is a lot of advantage to conducting A/B Testing Conversions. Aside from giving you enough information to make data-driven decisions that guarantee changes will create greater impact and results, below are some advantages.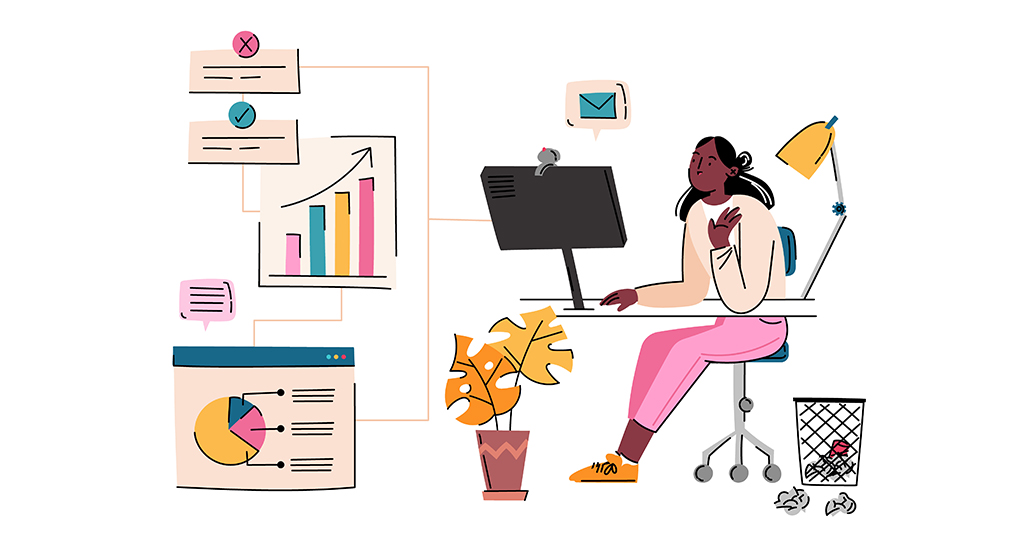 1. It Helps Track Data
It can be challenging to track clicks, conversions, and other important KPIs. However, by using A/B Testing software, you can track data and guarantee that you have access to the information needed to make important business decisions. 
They can even help you create professional and creative reports to present the data well to your clients.
Many A/B Testing Tools track data to guarantee that you have access to the knowledge you need to make important business decisions. These testing platforms can even create slick reports to make you look good in front of your boss or clients.
2. It Protects Your SEO
Aside from that, conducting A/B Testing Conversions also help protect your SEO. These tools, you see, help verify that your experiments do not violate Google's policies. As such, it guarantees you maintain a good rank on the Search Engine Results Page (SERPs).
3. It offers Automatic Testing
Conversion Rate A/B Testing also offers Automatic Testing. The more comprehensive tools use automation to ensure the most efficient testing possible. 
For example, you may easily switch off adverts that aren't doing well automatically so you can focus on running your business.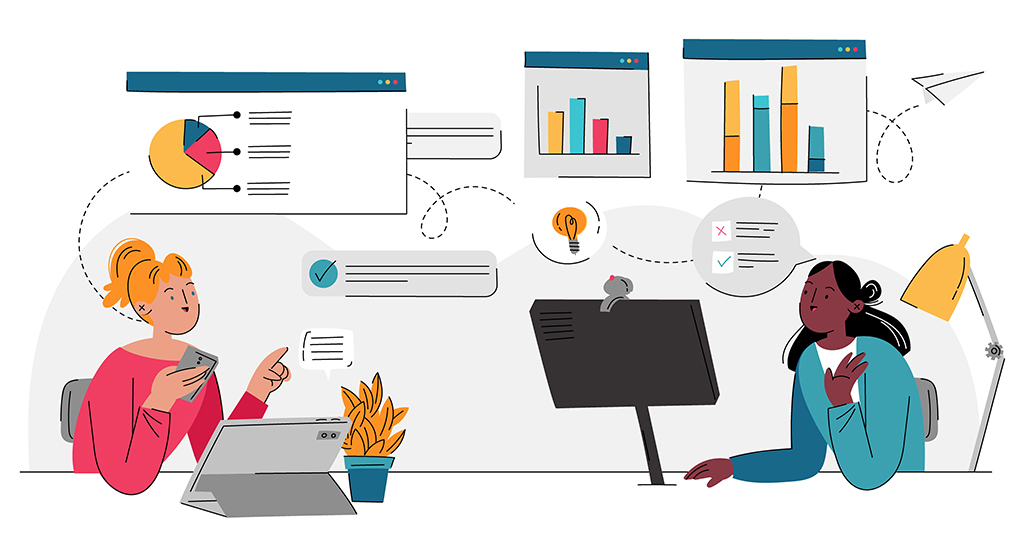 4. It Helps Improve User Engagement
A/B testing is performed on different emails, web pages, advertisements, or application components. These components include imagery, subject line or headline, call-to-action forms, fonts, layouts, language, and colors.
Updating these components at random intervals and testing one element at a time gives you an idea about which change has positively affected the user's behavior. As such, this can then help significantly improve your user engagement. 
5. It Reduces Your Bounce Rates
Aside from that, A/B Test Conversion also leads to lower bouncing rates. As a website owner, you know well that it can be pretty disheartening to see people bounce off-site within minutes without seeing your content. 
So, one of the exceptional methods of reducing your bounce rate is A/B Testing. It helps determine the components that encourage users to stay on the page, read your content, or browse through the selection of products you have to offer.
This leads to increased website traffic since fewer people are bouncing off your site.
6. It Increases Conversion Rates
And of course, the next benefit this Conversion Rate A/B Testing gives you is that it brings in more conversions. A/B Testing identifies which campaign version performs best when two versions are created. As a result, when done correctly, A/B testing and its tools can help you produce more leads.
The Best A/B Testing Tools on the Market
So, now that you know about A/B Test Conversions and their different benefits, the next step is to introduce you to the best A/B Testing Tools available in the market. 
Below are five of these best Testing Tools that you can use.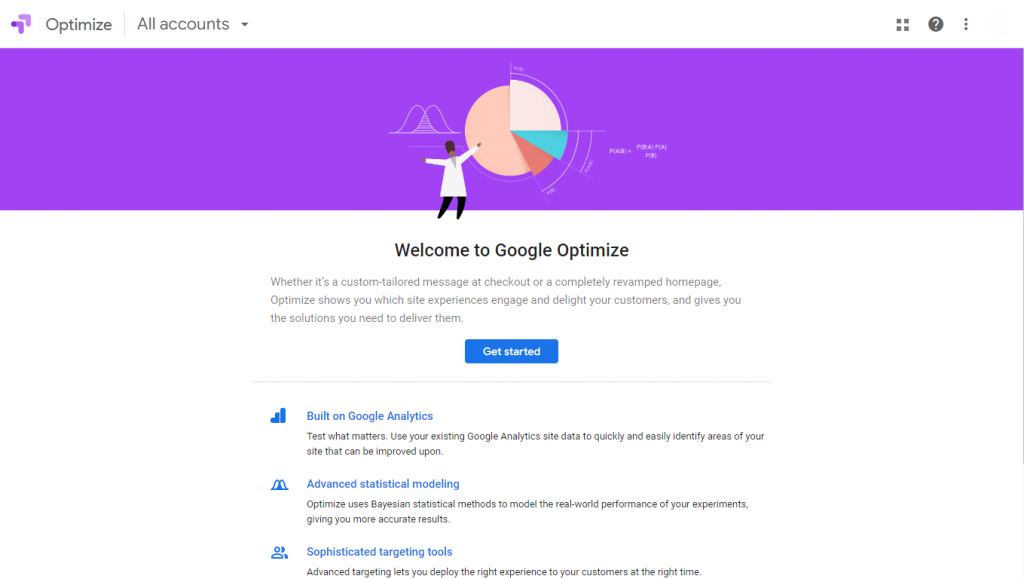 With Google's A/B testing solution, Optimize, you get one of the best data analysis tools, especially when you pair Google Analytics with it. This offers server-side testing, adjustable URL rules, experience personalization, and other features in addition to testing capabilities so you can test and deliver online experiences to engage visitors.
Although using Google Optimize needs some technical knowledge, it is still a strong tool that is available for free. It's best suitable for small to big businesses and is best for:
A/B Test

Split URL test

Multivariate tests.
Google Optimize also allows for integration and even gives you access to a Chrome plugin that can be used to edit the live website. 
However, it only allows up to five (5) tests at a time, but it's an excellent tool, especially when starting out on a budget. And if you want to, you can always upgrade to its premium version, Optimize360.
Next on the list is AB Tasty, which is one of the best tools that you can use for your website, app, or product. Multiple big and international brands trust them at what they do, like the companies Fenty and Lush.
Aside from its witty name, what makes using AB Tasty appealing is its ease of use. It allows you to create and execute your own A/B Test without the help of a developer. How they do it is that they feature a drag-and-drop visual editor that allows you to make and test the variations.
Among the services that they perform are the following:
A/B Tests

Split Tests

Multivariate Tests

Multi-page Tests

AI-Based Segmentation

Documentation and Analytics, and more
Looking for the best Conversion Rate A/B testing tool? AB Tasty may already fulfill your standards with these crucial tools available at affordable costs. Given its user-friendly navigation, AB Tasty is ideal for any medium-sized web business because it allows you to validate and test campaigns in real-time.
The price for AB Tasty is available upon request. And while their monthly rates are reasonable, you'd need to upgrade to one of their higher tiers to access more advanced services. However, you'll probably discover the investment worthwhile with AB Tasty's powerful tools.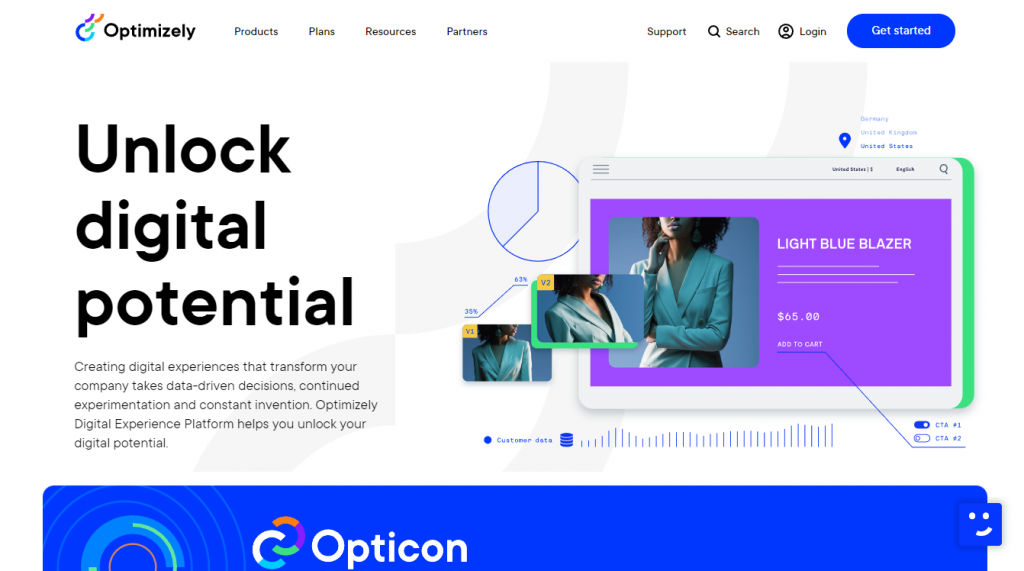 Another A/B Test Conversion Tool that you can best use is Optimizely. It makes the enticing promise to help unlock your company's digital potential.
Big brands like Microsoft, eBay, Yamaha, and Pizza Hut are some of the many companies that trust them with their services, specifically for digital marketing. 
Optimizely is an executive Testing Tool designed perfectly for small businesses and large enterprises with significant traffic volumes. 
They offer five (5) different products:
Digital Experience Platform that lets you optimize and give clients top-notch service;
Full Stack that features flags and A/B Testing;
Optimization-as-a-service that serves as an all-in-one solution for testing, targeting and recommendations;
Rollouts that serve as an open-source service from Optimizely that lets you release your website confidently; and
Web Experimentation, which is one of Optimizely's fastest platforms for improving client experiences.
Aside from the services mentioned above, it also performs AI-driven segmentation and product content recommendation. 
It can be a bit of work setting it up at first, but aside from that, the tool is easy to use.
Optimizely offers two pricing plans, Full Stack and Web, which can be made available and known to you upon request.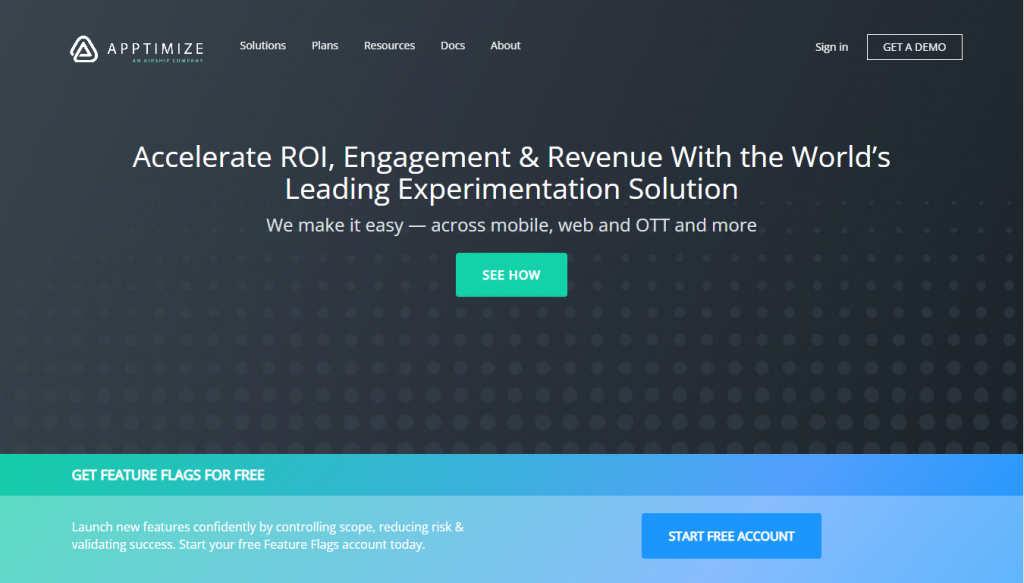 Apptimize is a fantastic A/B Testing option for cross-platform apps or buyer journeys. Thus, the testing platform offers web, mobile, OTT, and in-store A/B Testing. They focus on testing for companies that often roll out new products, like software companies.
It's a good choice if your customer experience journey crosses platforms. Some of its features include:
Strong A/B, multivariate, and split testing, in person, in-app, on the website, and on mobile apps or sites
Access constraints and permissions limit changes
Test conversions and other targets using funnel analysis
Dashboard for previous testing stats
More than that, it's also easy to use and set up. It can tailor client journeys with a few taps and clicks. Apptimize also has features for managing workflow that make the whole process go more smoothly.
Apptimize is worth a try if you always add new features, want to learn more about your customers, and want them to have a personalized experience on all devices. In addition, you can try Apptimize out for free to see if it works for you.
The price for this tool is available upon request but offers a 30-day free trial.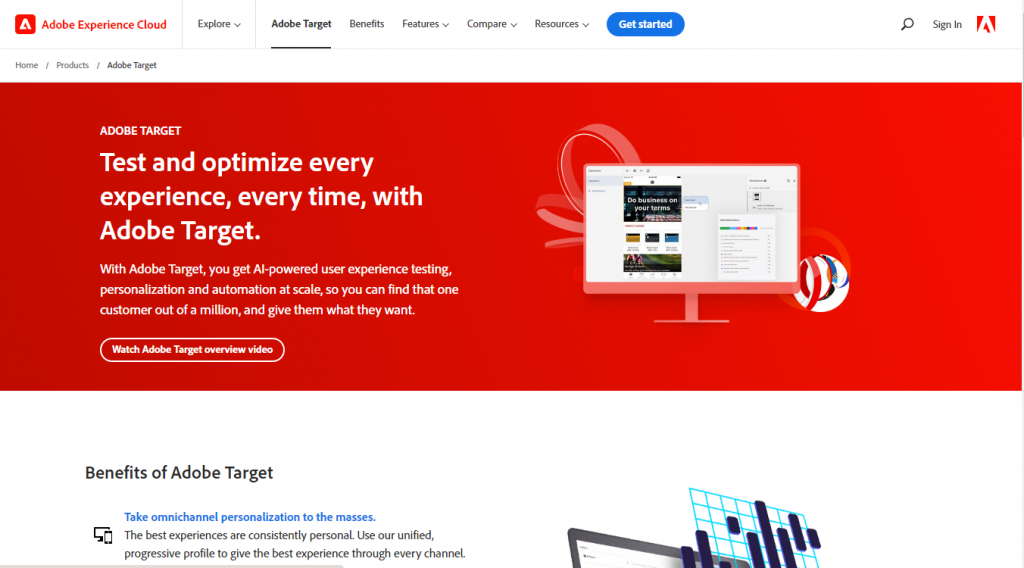 Last but not least is Adobe Target, one of the most well-known software for running A/B Tests. It's a customized piece of software that lets users find their best content by running tests that are easy to set up.
Adobe Target is a full-featured testing tool that lets businesses test pictures, content, UI, apps, layout, background colors, and more. Features of this tool include:
Strong A/B testing features that let you test the entire user experience.

A Visual Composer that simplifies testing.

Multivariate and multi-arm bandit testing

A guided procedure that allows speedy setup, testing, and launch

Server- or client-side testing, and even both
It can even test personalization's impact, which is important because customized CTAs convert 202% better than default CTAs. 
According to reviews, Adobe Target isn't exactly beginner-friendly, but if you've used other Testing Tools before, you shouldn't have any problems. Adobe Target also offers a lot of training modules, so you don't have to worry too much.
Adobe Target's price is available upon request and varies depending on your needs and preferences.
How to Choose the Perfect Tool for You
Now that you know the Best tools there are on the market, the next thing that you can do then is to educate yourself on how you can choose the perfect ones for you.
Identify the Scope of Your Experiment
Defining the testing scope limits the tool's capabilities. Do you want the tool to do A/B, multi-page, and multivariate testing?
Each tool performs different tests, so look for one with all the requisite capabilities. As a result, you don't have to switch platforms as your testing efforts progress.
Consider your Budget
A/B testing is iterative. Thus budget is key when building a testing environment. You may need to rerun a test numerous times to get the desired result.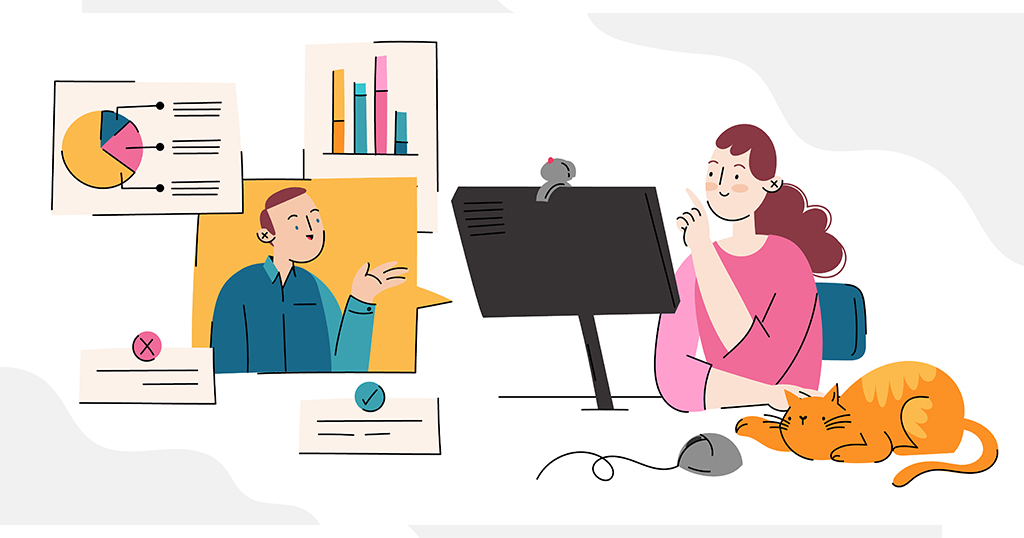 Just choose a tool that suits your budget, or avail a plan that's easy on the pocket while giving you the results you need.
Take Note of Its Effect on Your Website Speed
Aside from that, when choosing the best A/B Testing Tools to use, check their effect on your website speed. Some testing tools can slow down your speed, leading to an increased bounce rate you want to avoid.
Even if Digital Marketers reach the required sample size, the A/B test results wouldn't be reliable, so take note of this factor.
Check for Minimum Flicker Effects
Another thing that you need to note is its flicker effects. The flicker effect occurs when the user briefly sees the original page before being sent to the variation. 
Flicker affects user experience and test outcomes. And so, for reliable Conversion Rate Testing, pick a tool without a flicker effect.
Make sure it has a good interface
The best tools are easy to use and have great features like auto-generated testing results and the ability to create multiple tests simultaneously. So, in choosing the tools you will be using, make sure to consider their interface. Choose one that is easy to use for you to save time while ensuring more progress.
Select the best Tools that are easy to integrate into your website
Lastly, when choosing the right tools for your Conversion Rate A/B Testing, select the ones that integrate easily into your site.
You don't want any complications to arise should the time come for your users or customers to see the changes. So, choose a tool that integrates well into your website by ticking off everything on this list.
Conclusion
So, now that you know the essentials of Testing Tools and how to choose them, which ones do you think you'll be using?
But, you may have difficulties choosing the right platform or looking for someone to help you with it. You can always seek help from companies specializing in this line of service, like the Digital Marketing Agency in the Philippines.
Choose the best platform that offers A/B Testing, and improve your conversions today!