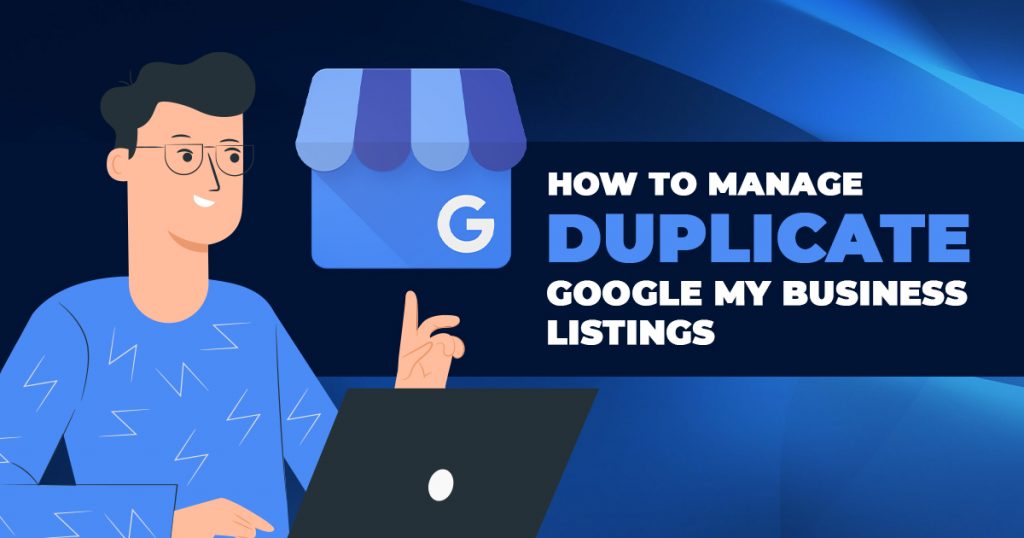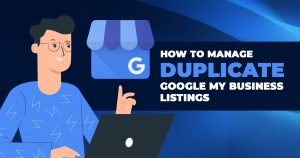 Nov 5, 2021
How to Manage Duplicate Google My Business Listings
Google My Business is one of the best SEO tools to help your business or organization's local search visibility. But what happens if you create a listing, not knowing that your staff or team member has already made one before? Or what if your business changed location, so you made a new listing but forgot to delete the old one? Read on to know how to manage duplicate Google My Business Listings.
What is Google My Business?
Aside from helping your business get found on local search, Google My Business also helps companies manage their online presence across Google. This includes Google Search and Google Maps. Business owners use Google My Business to help their existing customers and potential clients find them on search engines. In addition, through Google My Business, companies can verify their business, publish their business information, and edit them when needed.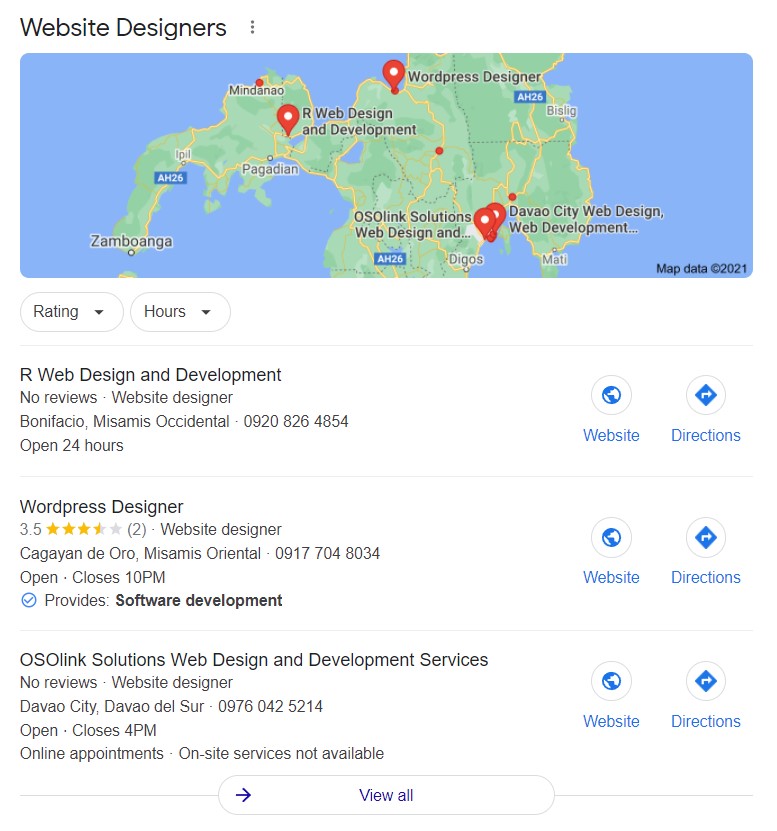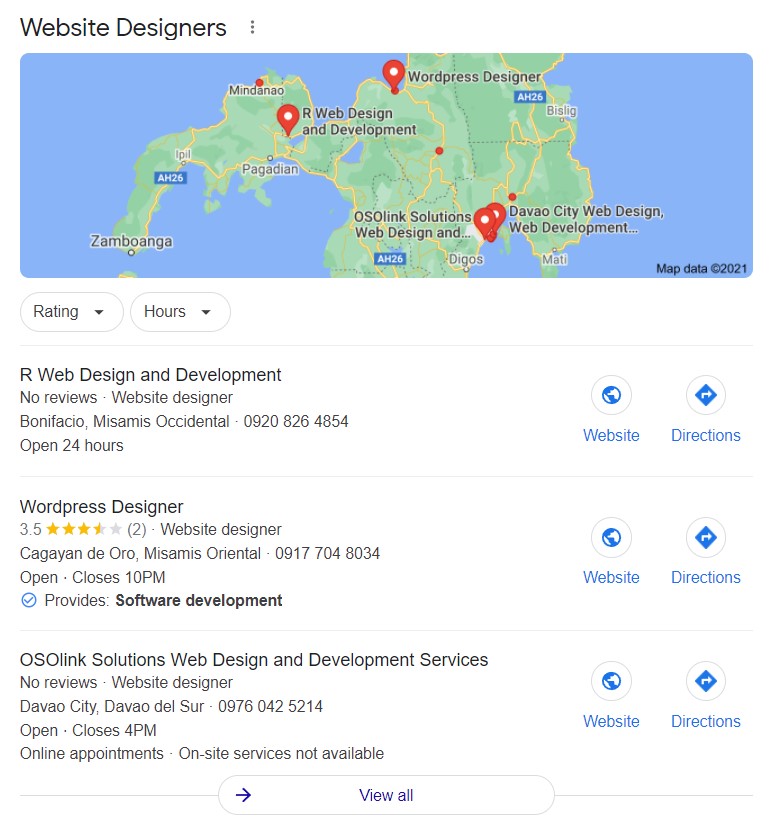 Moreover, you can tell your target audience what your business is all about through Google My Business. You can provide them with updates about your latest products and offerings. Also, you can display your business information, including your location, operation hours, and contact information. Do not forget to keep your business information up to date.
Additionally, Google My Business allows people to post reviews about your business. If your business listing gains positive reviews, it will help encourage potential clients to use your products or services.
Finally, Google My Business also helps you determine how your customers interact with you in local search. Through this, you can further improve how you present yourself online and get better results (i.e., generate leads, increase conversions, etc.).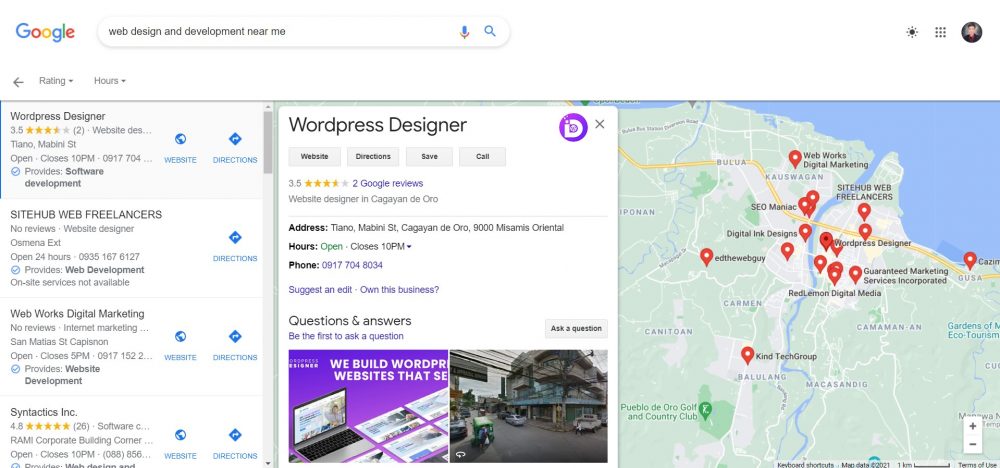 For example, let's say that your company provides web design and development services. So, if a user searches for a "website designer" or a "website developer" in the area, Google My Business will display your business on the search results. These results are what we call Google My Business listings. Through this, you improve your brand awareness and subsequently increase your chances of getting more customers.
Why Duplicate Google My Business Listings Are Problematic
Suppose you have duplicate Google My Business listings. In that case, Google may rank the listing with incomplete business information and no reviews and filter out the one with complete business information and many reviews. Such would negatively impact your local SEO efforts. Also, listings with lesser or even no reviews may discourage customers from availing of your services. Check out some of these things about local SEO that you may have missed.
Note: Your business can have multiple listings in Google. However, you cannot have duplicate listings as this is against Google My Business policies and guidelines. Thus, it would be best to manage these duplicate Google My Business listings.
How to Merge Duplicate Google My Business Listings
Here are the steps on how you can merge duplicate Google My Business listings:
STEP ONE
The first thing to determine is if you have verified your duplicate listings. Google My Business cannot merge your listings if they are both verified. As such, you need to "unverify" the one that you want to combine with the other.
STEP TWO
Check if the duplicate listing's address is precisely the same as that of your business' address. If both addresses match, you can contact Google through the Google My Business Contact Form to request that they merge your two listings.
However, if they do not match, you can use the "Suggest an edit" feature.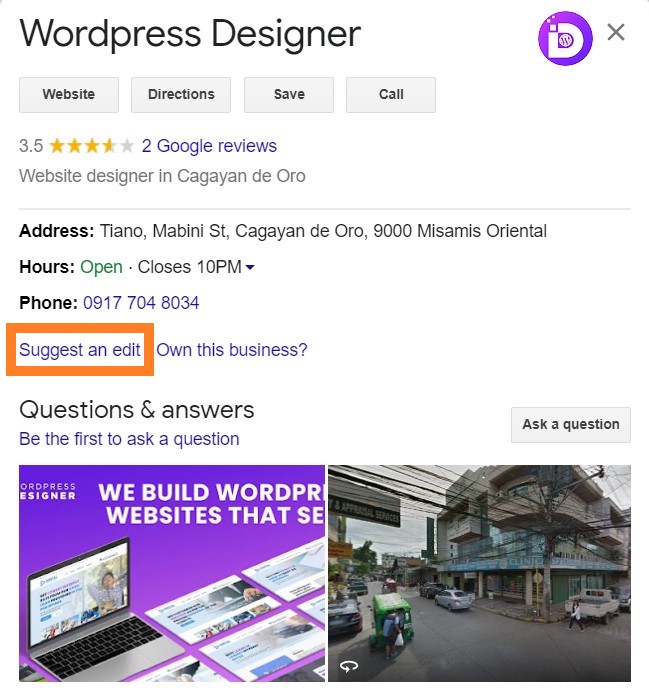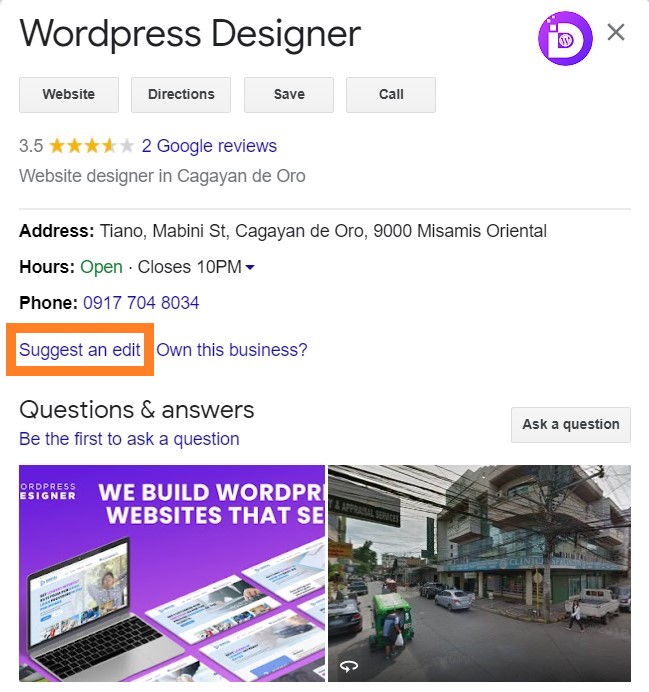 Select the "Change name or other details" option.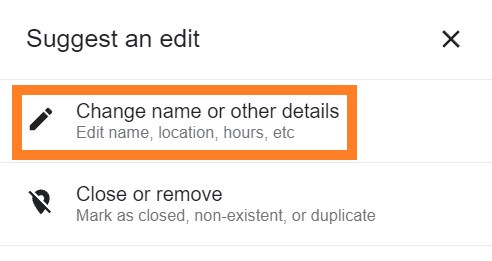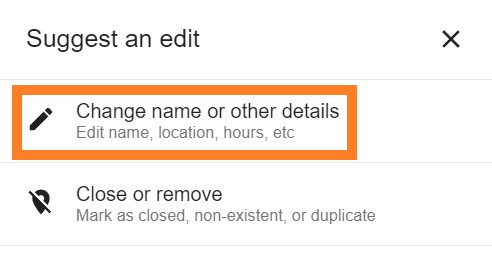 This particular feature allows you to edit the business name, category, location, operation hours, contact information, website address, and more.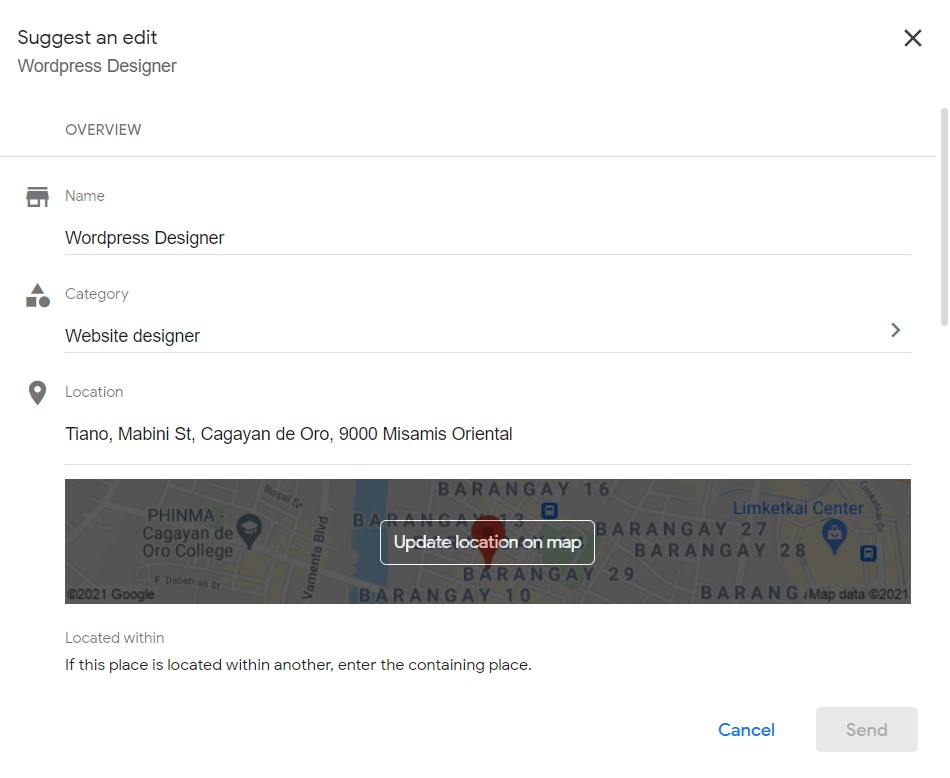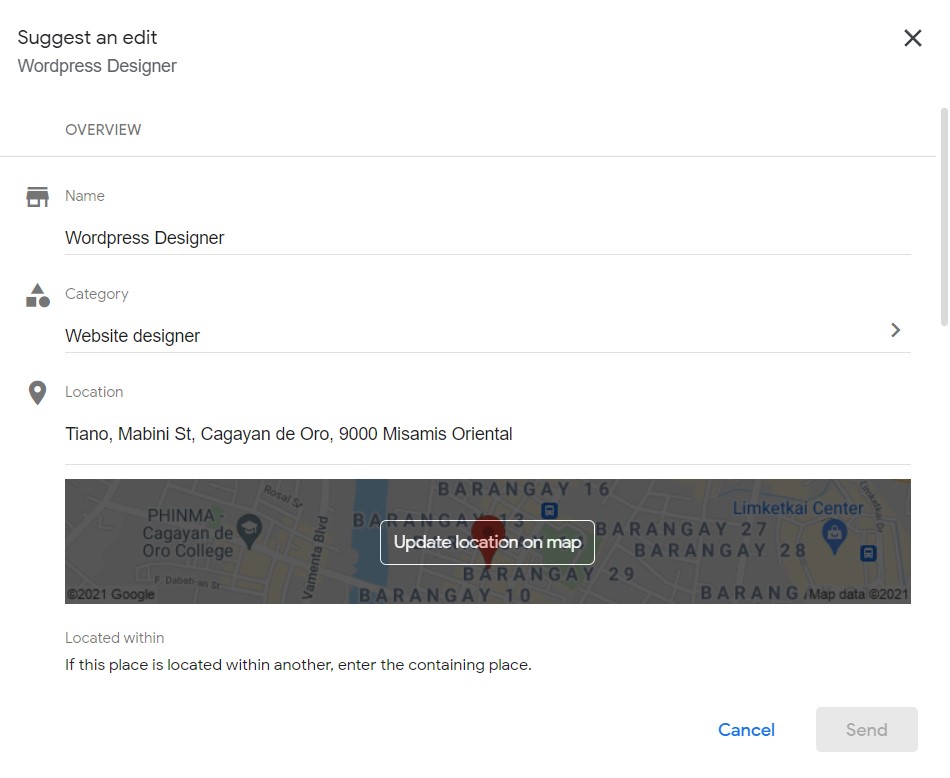 How to Remove a Duplicate Google My Business Listing
Now, if you have decided not to merge your duplicate listings, you can choose to close or remove that particular duplicate listing. Follow the steps below to delete your duplicate listing:
STEP ONE
Before you decide to close or remove a duplicate listing, Google says that you should first ensure that the one you are removing is not already verified. Otherwise, you would have to verify your location once again.
STEP TWO
You also need to update the location you wish to keep with any essential information from the location you want to close or remove. Remember that once you have deleted a location, you cannot recover it.
STEP THREE
Next, sign in to your Google My Business account.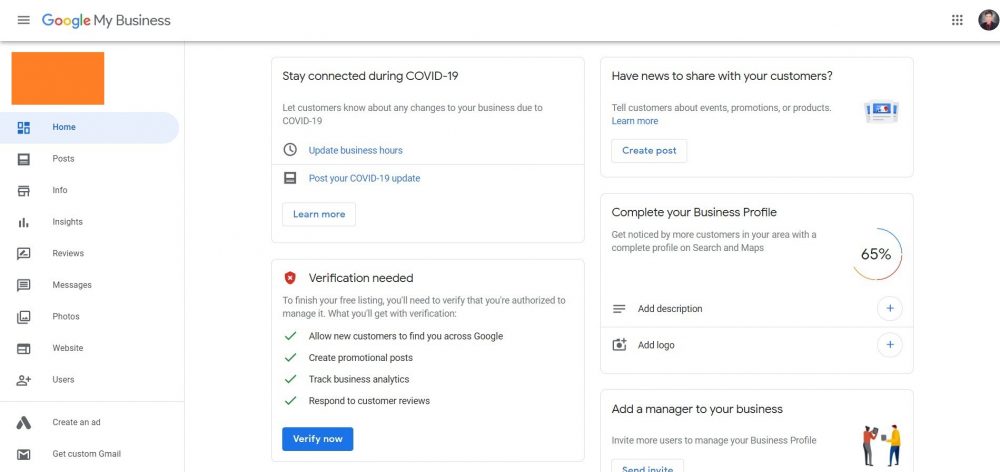 STEP FOUR
Then, head to the "Info" tab.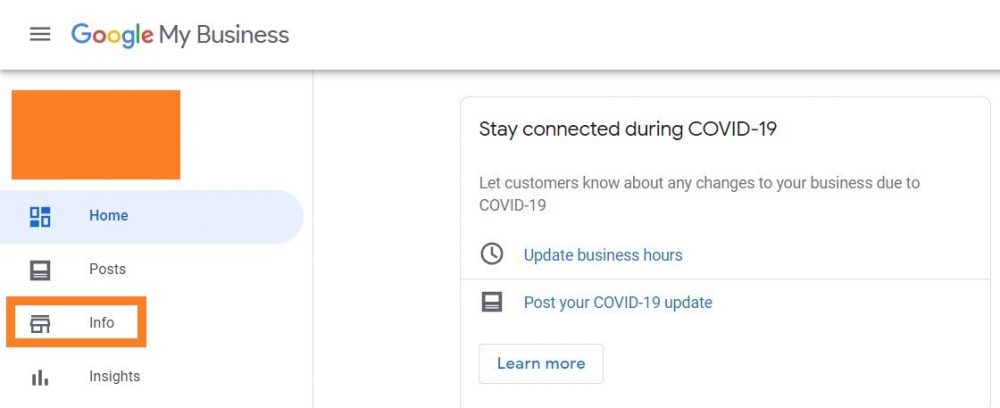 STEP FIVE
After that, scroll down to the section labeled "Close this business on Google." Then, click "Remove Listings" to delete the Google My Business Listing.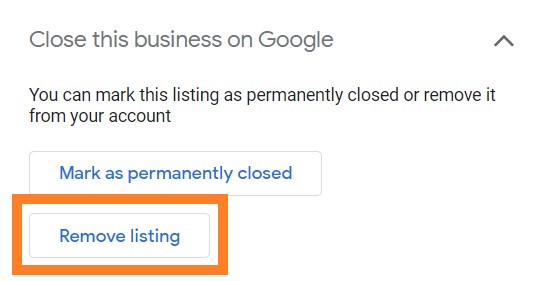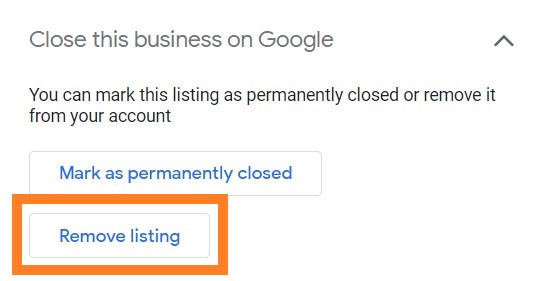 And you're done!
Manage Your Business Listings Better on Google
With a powerful tool such as Google My Business, you can further spread awareness about your business venture. So, make sure to make the most of said tool to improve your local search presence.
Do you need someone to manage your business listings on Google? Then, it would be best to seek a digital marketing company that offers local SEO services in the Philippines to help you!
If we missed anything in this discussion, please let us know in the comments section below. Chat with you there!