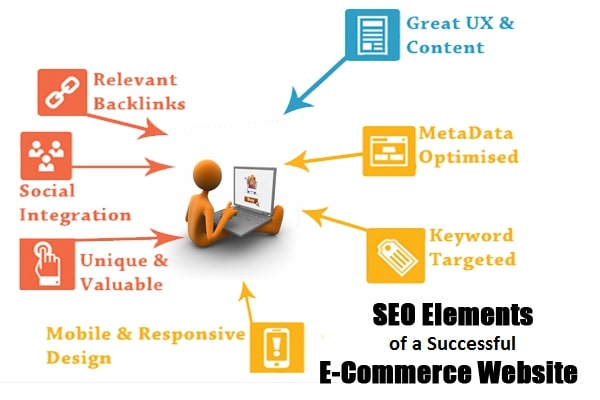 Apr 16, 2014
TOP Essential SEO Elements That Successful E-Commerce Websites Have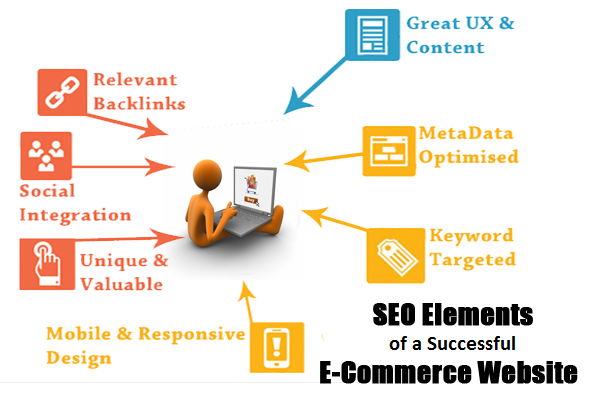 If you want to get more traffic and sales to your E-Commerce website, implementing an on-page optimization process is the first step.
This is one way to attract visitors and most importantly to engage them in increasing your brand recognition and to keep them coming back.
If you want this to happen in your E-Commerce site be sure to check that the following elements are implemented. These will ensure that your website's pages will have the best possible SEO.
Make your website's structure as simple as possible. Always remember that your site architecture plays an important role in search optimization. The rule of thumb is that you will create a distinct and clear hierarchy of navigation – from your homepage, product categories for the items listed within each product department. In fact, experts recommend that online shops must only have  three levels of primary menu navigation buttons:
○       Home page
○        Department/Category pages
○        Product pages (within its department/category pages)
Search engine bots or also known as search engine spiders can easily crawl your site pages and products if you have a clear internal linking structure that is very easy to follow. One best example for this is Amazon.com.
Use Canonical Tags wisely. When you have an E-Commerce website, chances are there might be duplicate pages. That is why it is very important to tell search engine crawlers which copy is the master copy or in its technical term, the "canonical" copy.
When search engine bots indexes your site's pages it can tell when content has been duplicated. The search engine will decide which page best meets the need of the visitors. This is really fine, but there are many instances that search engines deliver old and outdated pages because they chose the site page as canonical. You better place your canonical tags on important pages of your website and as much as possible remove all the outdated pages on your E-Commerce site.
Use simple URL structure. Make sure that the product name or keywords in each of your site's pages are present in their corresponding URL. When you create the URL's of your E-Commerce' pages, keep this information in mind:
○        URL must features keywords – the department , category and product/item name
○        URL must separate words with dashes.
(For instance http://domain.com/your-product/)
○        URL must avoid query strings and non-alphanumeric characters
○        URL must remove stop words (words that do not contain important information to be used in Search Queries)
Create effective SEO Title tags and Meta Description. The SEO title tags are one of the most important elements you can put on your website. It can be up to 65 characters and always be sure to include your product name and applicable keywords.
On the other hand, Meta descriptions do not provide a big help with your rankings on the SERP.  However, they show up in search results which serve as a short introduction to what the page is all about. If you can create a great description for your products/site pages more people will get interested and click on that page.
Use Schema.org. Schema.org is a set of extensible schemas launched by Google, Microsoft and Yahoo! This helps search engines understand the information on web pages so that they can deliver richer results that meet the need of online searchers.
Consider all these important SEO factors on your E-Commerce page and you'll have a successful and continually profitable business website.
What are the top SEO elements you are using on your E-Commerce site? Share it with us!