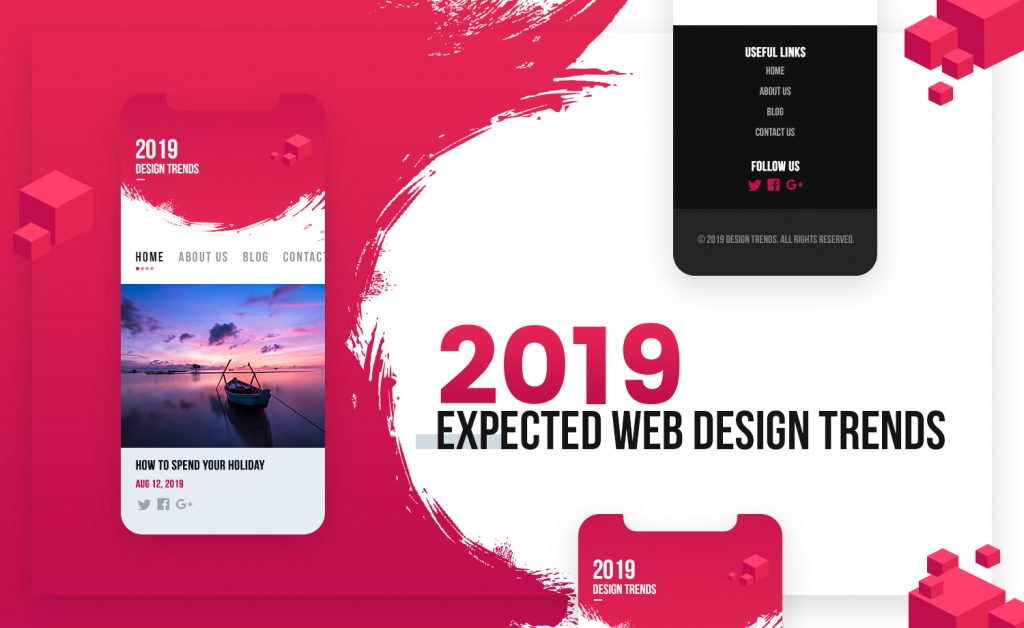 Jan 10, 2019
Web Design Trends To Expect This 2019
As we move closer to 2019, web design has never been more vibrant and creative. Web designers have grown to be more forthcoming and bold in their design giving websites fresh and fluid design aesthetics. That is to say, fonts are crisp, clear and visually striking while colors are bright, fun and enticing. Furthermore, web design trends in 2019 certainly pave the way for web designs to be more engaging, fun, and interactive that users can't help but scroll all the way down or click that call to action button.
Web Design Trends  To Watch Out For
1. Mobile-first design
As more and more people rely on their phones to access the internet especially with the rise of more powerful and adept mobile phones, web design has adopted a more versatile mobile first design. The year 2018 saw the need for mobile designs with the same importance of the desktop design. Additionally, most sites build a separate design for mobile with more or less the same elements as that of its desktop version. Unfortunately, some of the elements are then discarded or toned down on mobile as the screen becomes smaller.
Moreover, web design trends in 2019 are expected to have a mobile-first approach to web design as users are more or less always on their phones. Thus, marketers can reach out more with websites that are designed for mobile first. Furthermore, there's a higher chance that people will click on the call to action button on a site that fits and works well on phones and tablets. Also, there would be a need for more websites optimized for mobile and with designs that don't consume too much mobile data. Consequently, users would quickly exit the website if its loading times are slow or it uses too much of their data.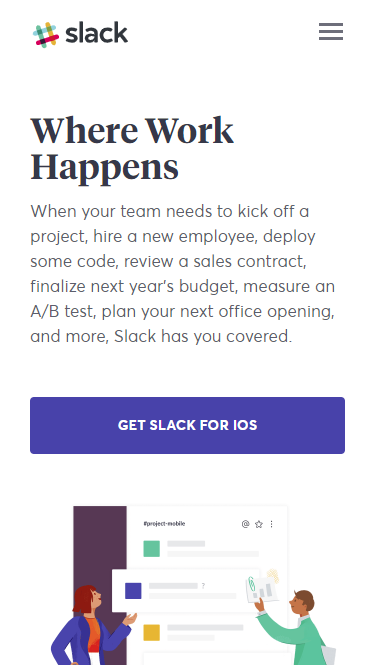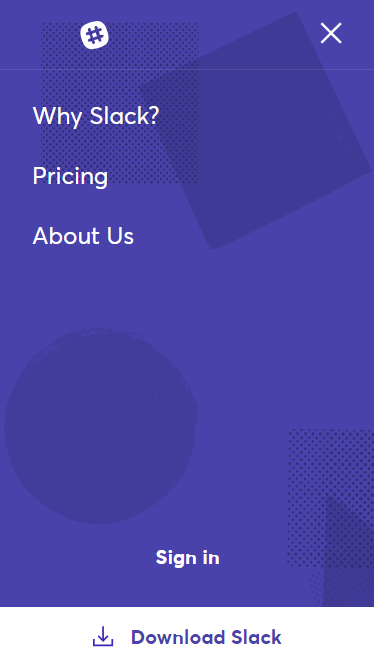 Slack (view website)
  
Left to right: Stripe (view website), Adidas (view website)
2. Free grids and open composition
In 2018, web design trends saw the rise of elements floating out of their grids freely exploring the open space. This 2019, most of the web design trends would see elements freely floating on the grid with great animations and parallax effects. They wouldn't go out of place as designers would fit these elements in a more fluid and flexible overall aesthetic.
Julie Cristobal (view website)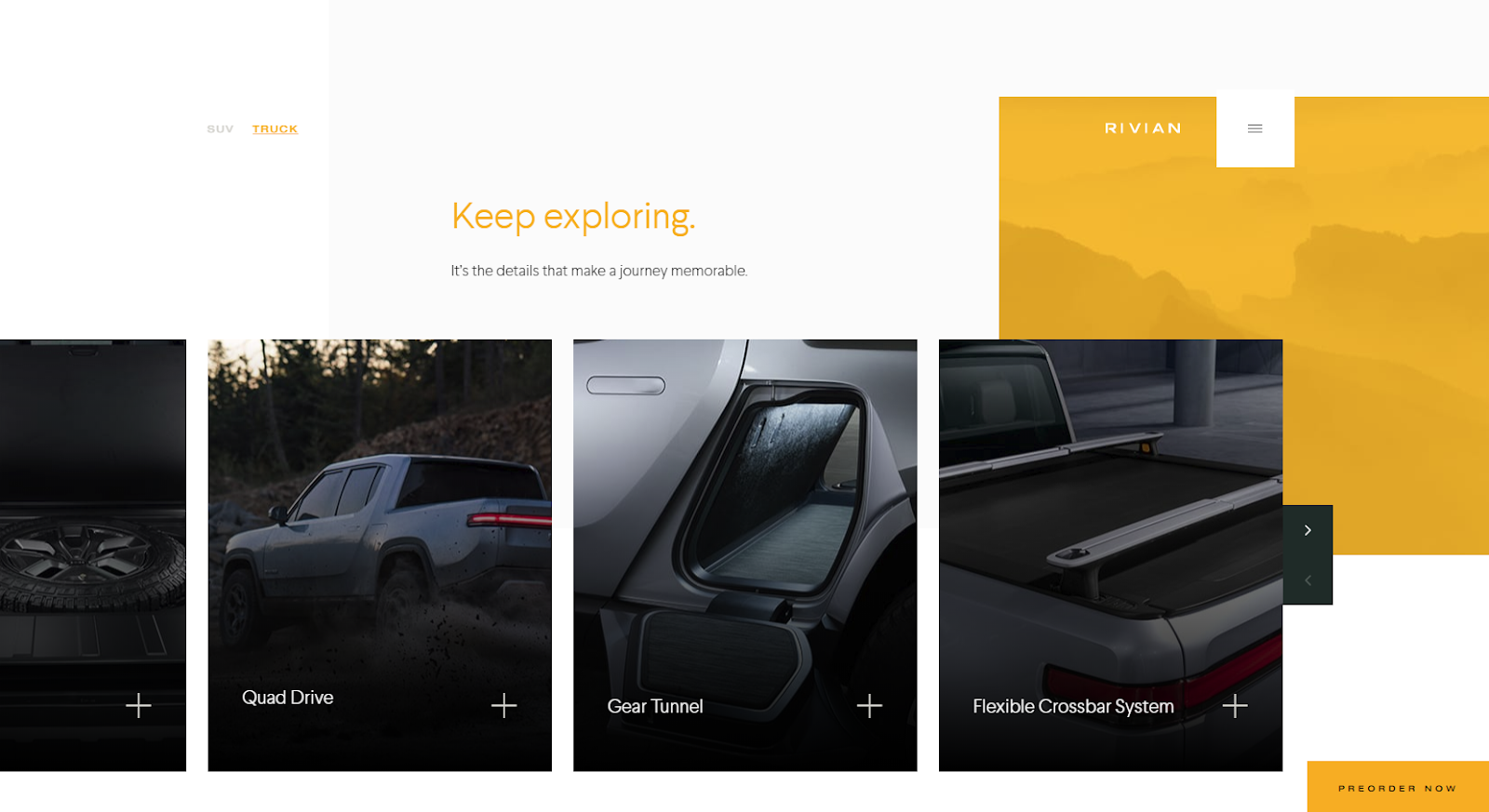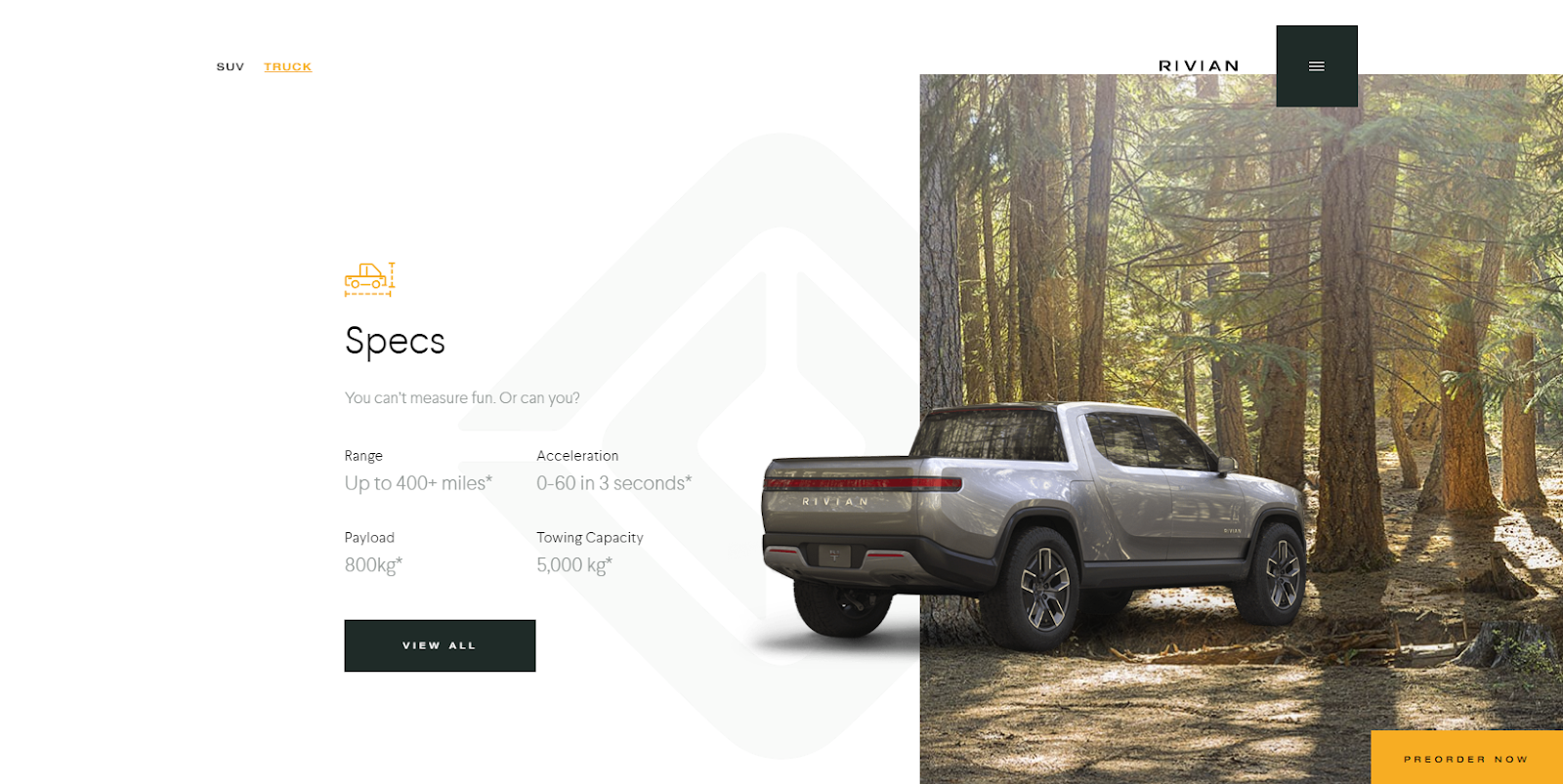 Rivian (view website)
3. Custom and original graphics
As websites become more fun and engaging, 2019 would see more and more creative and unique graphics, vibrant colors and gradients that are visually pleasing to the eye. Furthermore, designers and graphic artists would create more graphic content that can easily convey a website's content better with vector illustrations and images that tell a better story than paragraphs or sentences.
  
A great example of this is Slack with a graphic illustration that tells more about what the product can do for teams and right next to it, an engaging call to action.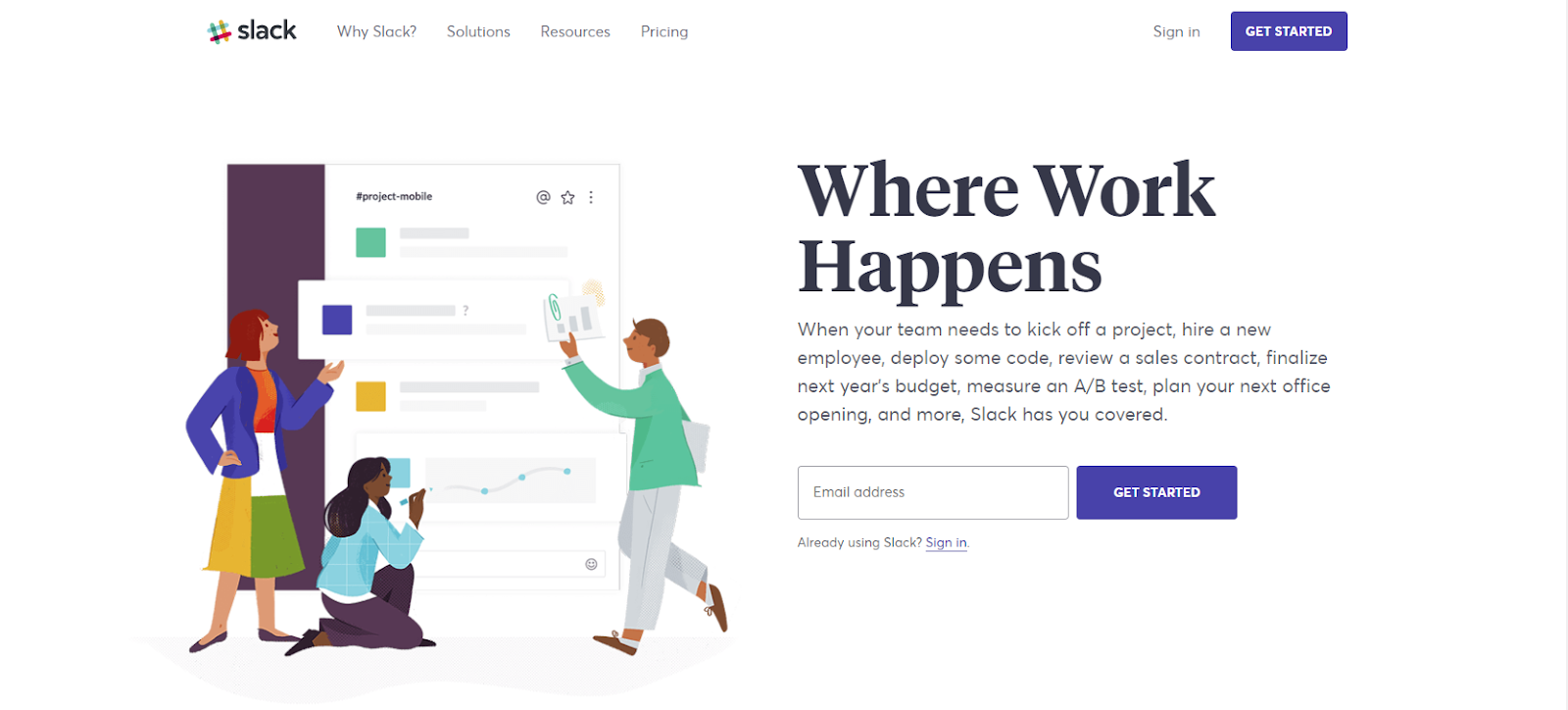 Slack (view website)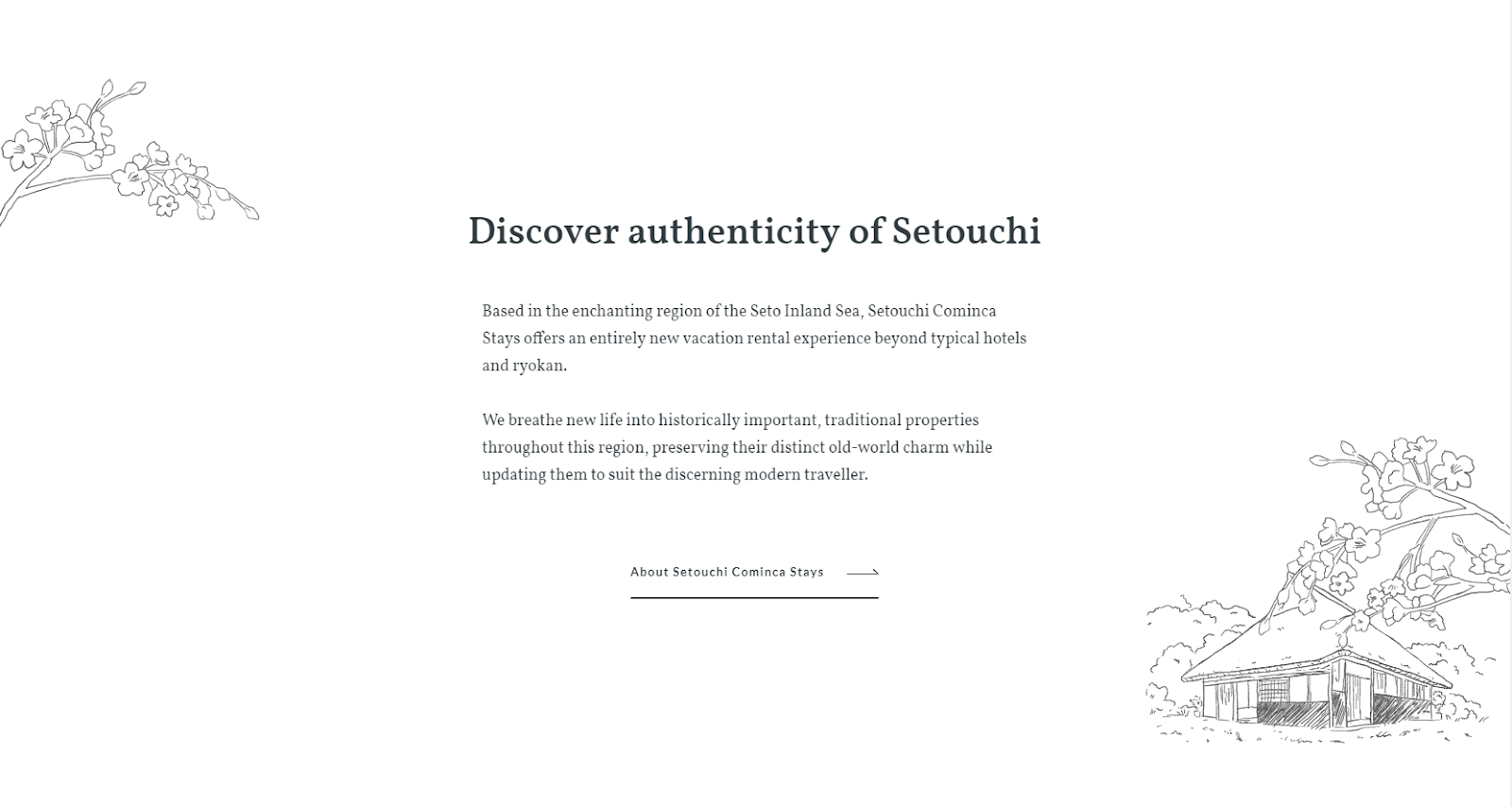 Setouchi Cominca (view website)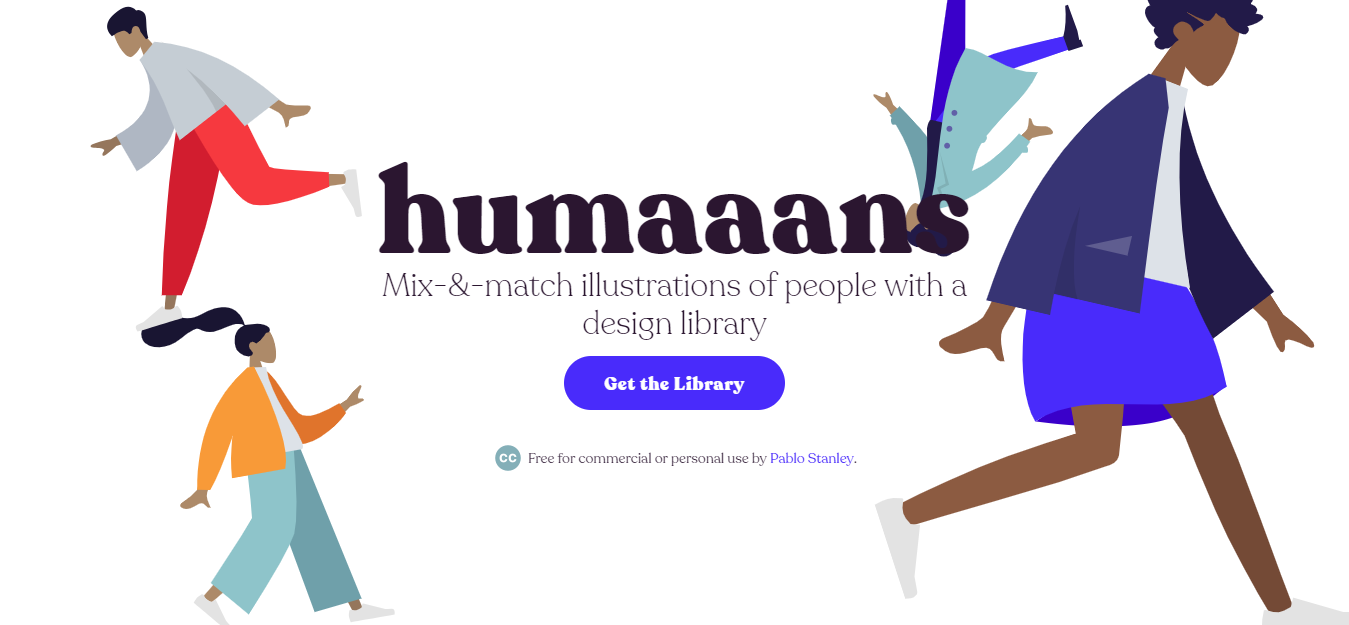 Humaaans (view website)
4. Great Animations
Along with custom graphics are also great animations that not only tell a story but bring life to the illustration as well. Thus, web design trends in 2019 will see a rise in CSS3, Javascript and SVG animations that can bring the website to life. This is expected to engage the user more than the old, boring, and plain standard image banner.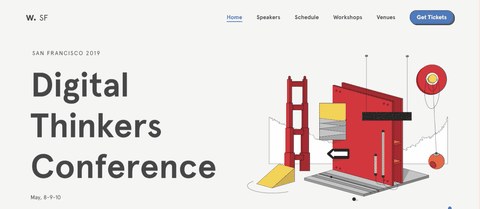 Awwwards Conference San Francisco (view website)
5. Web Design 3D Space and Depth
With custom graphics, web design in 2019 would have more 3D rendered graphics that create more depth to websites. Additionally, these graphics would be hyper-realistic and can be animated to be more interactive to users.

Flixxo (view website)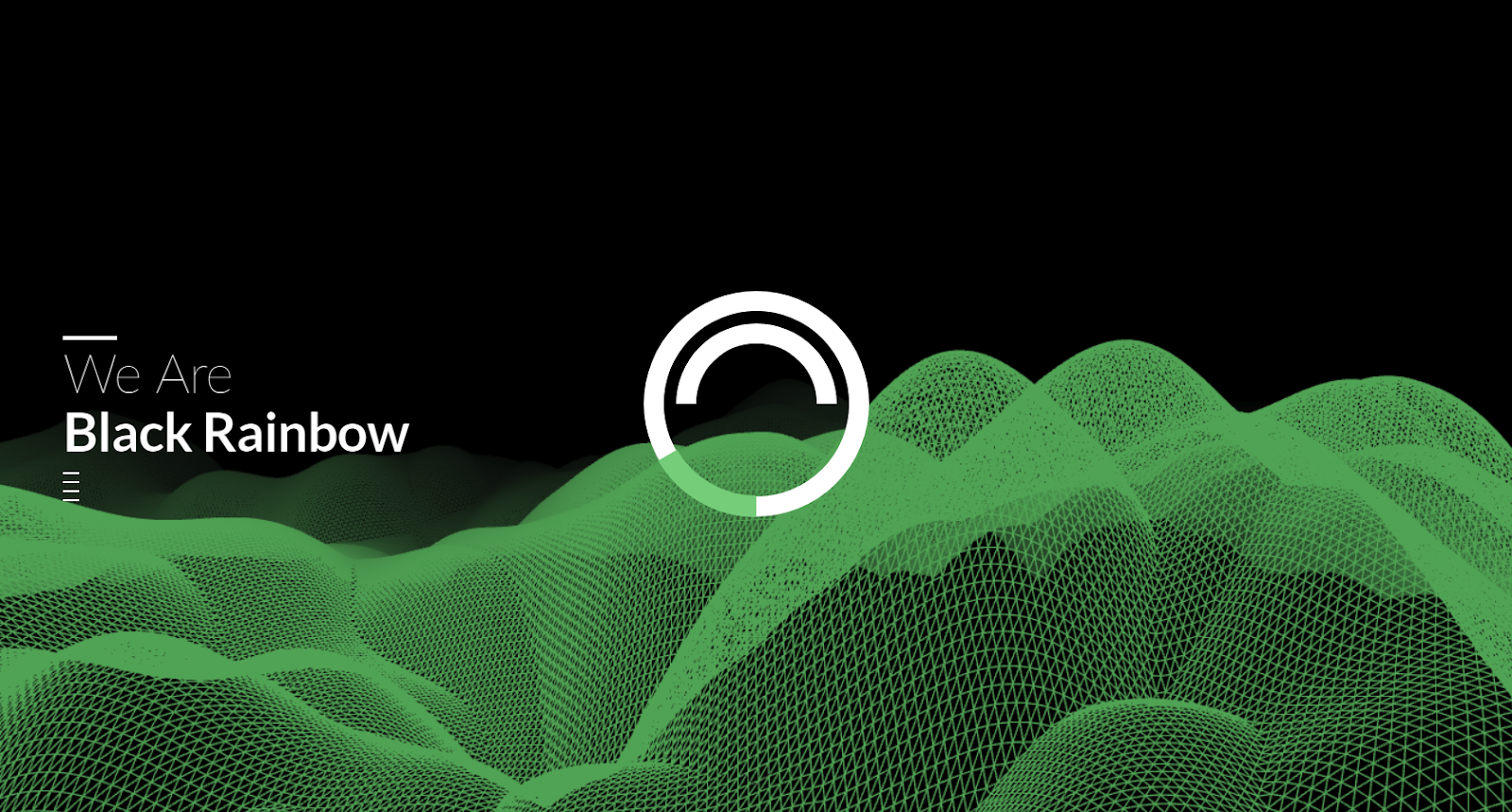 Black Rainbow (view website)

Climate (view website)
6. Vibrant Colors
Web design trends in 2019 would have more websites with fun, vibrant colors, and gradients. As a result, all of these elements would pop and be more visually pleasing to the eye. In addition, web and graphic designers would blend and play with colors that can be bold and pleasing to users.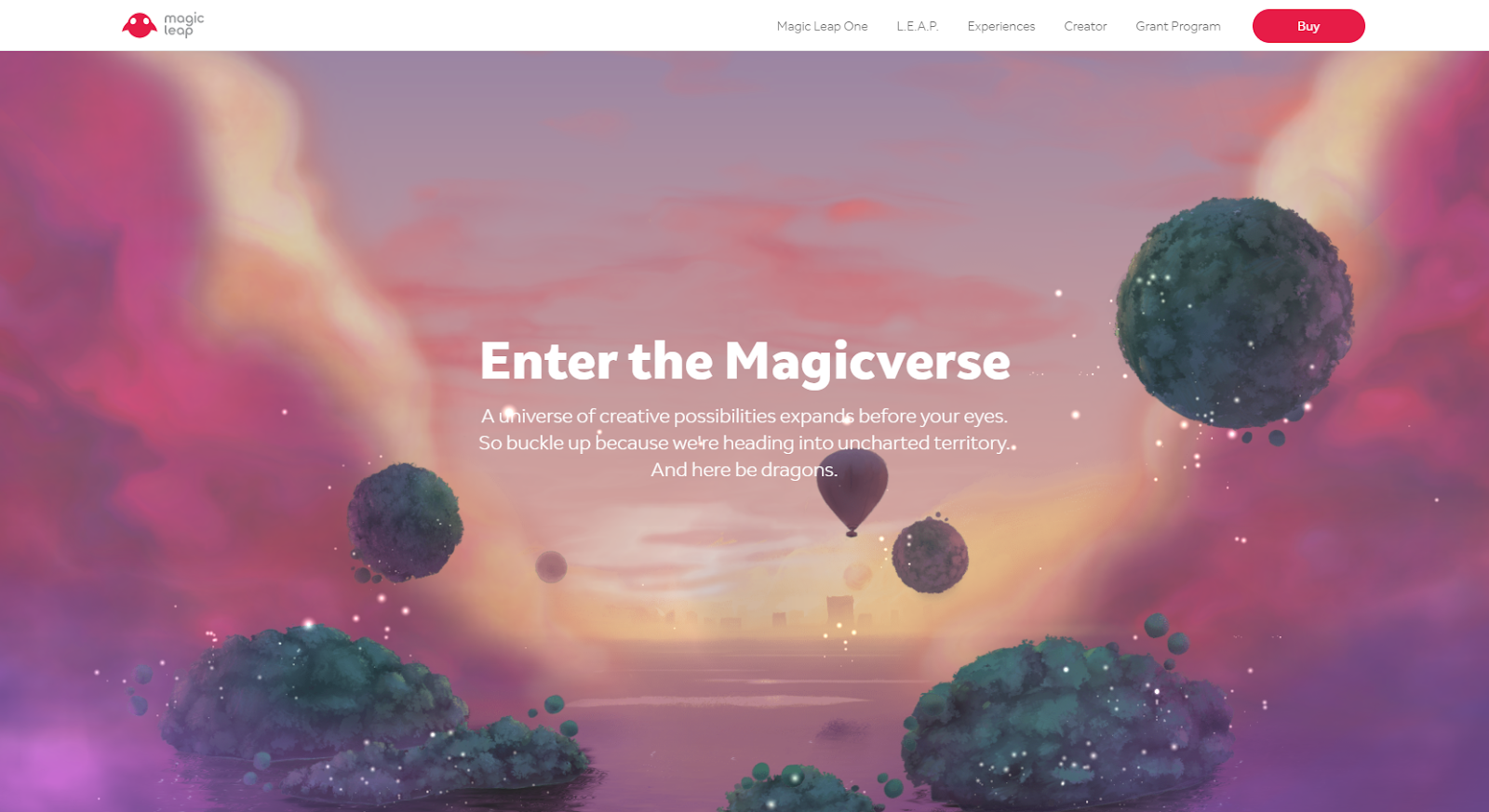 Magic Leap (view website)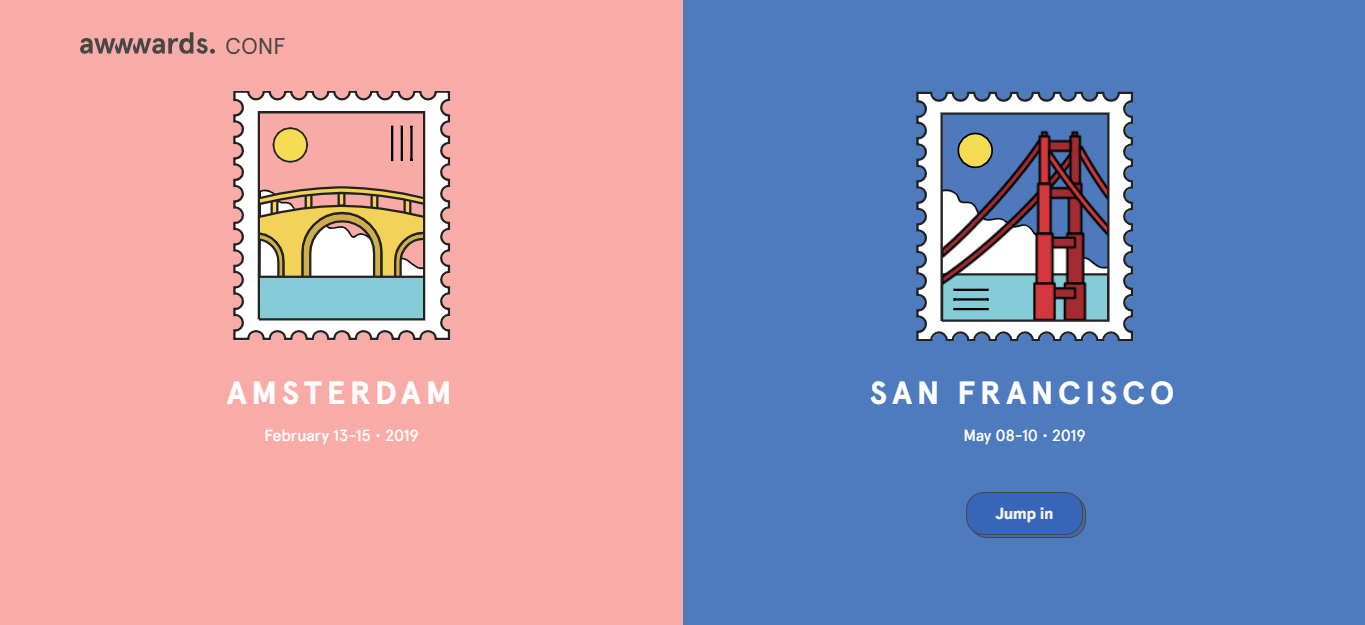 Awwwards Conference (view website)

Black Rainbow (view website)
7. Big, bold menus and effective use of whitespaces
Menus would be bolder with fonts that are much clearer and bigger. Moreover, web design trends in 2019 would see more hamburger menus that pop and expand when clicked. Additionally, trends would see more effective use of whitespace as designers would make bolder statements with lesser elements. Lastly, designers would effectively create designs with simplicity and more pleasant user experience.

Fish Finger (view website)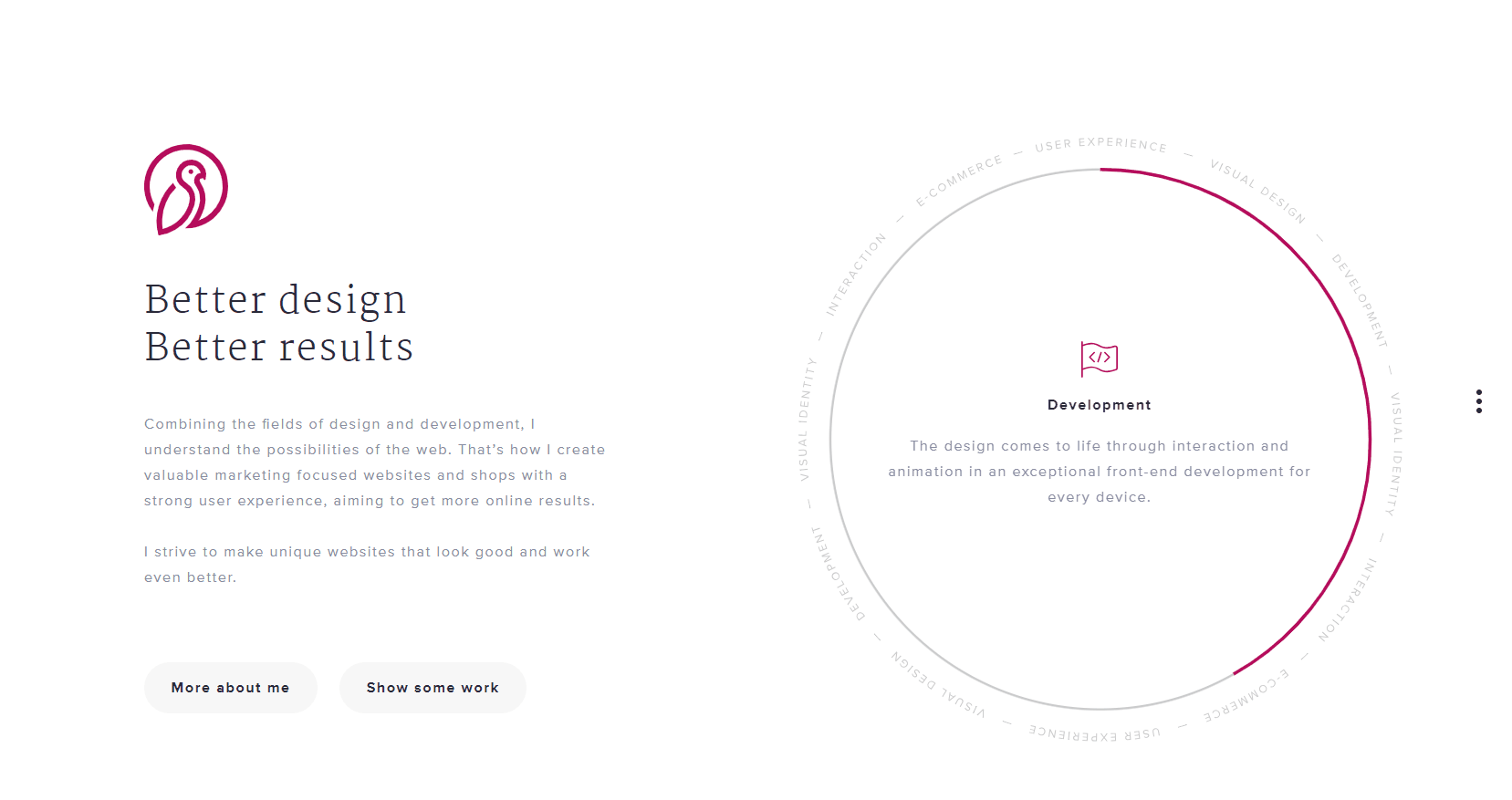 Marijn Bankers (view website)
8. Typography
Typography would have a huge impact on web design in 2019. With this, fonts would be crisp, big and bold. Furthermore, there would be a rise in custom fonts and serif as opposed to san-serif fonts that are minimalistic and geometric. Additionally, texts would be more integrated into graphics and images to supplement the design and create impactful content.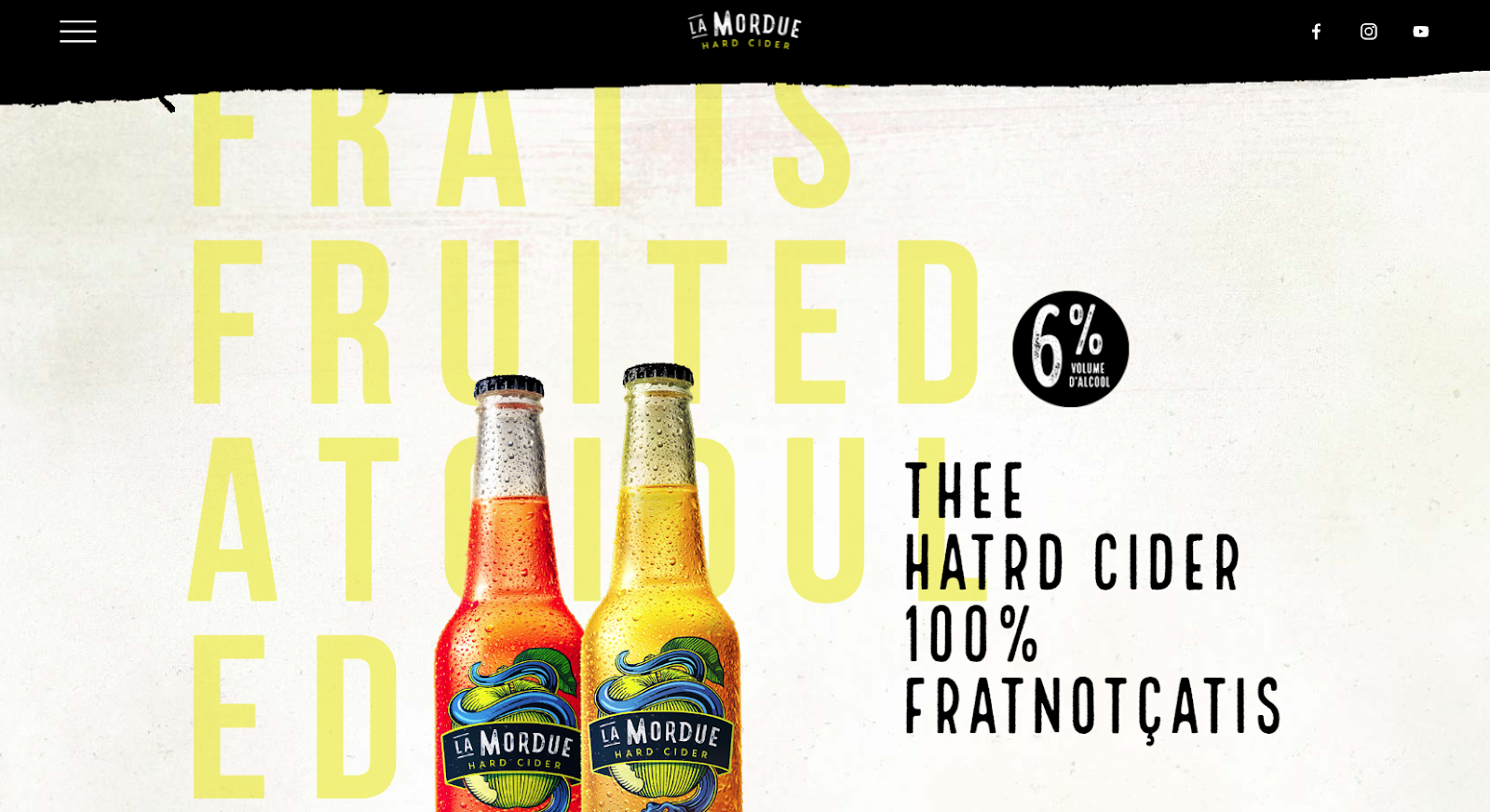 La Mordue (view website)
Louis Ansa (view website)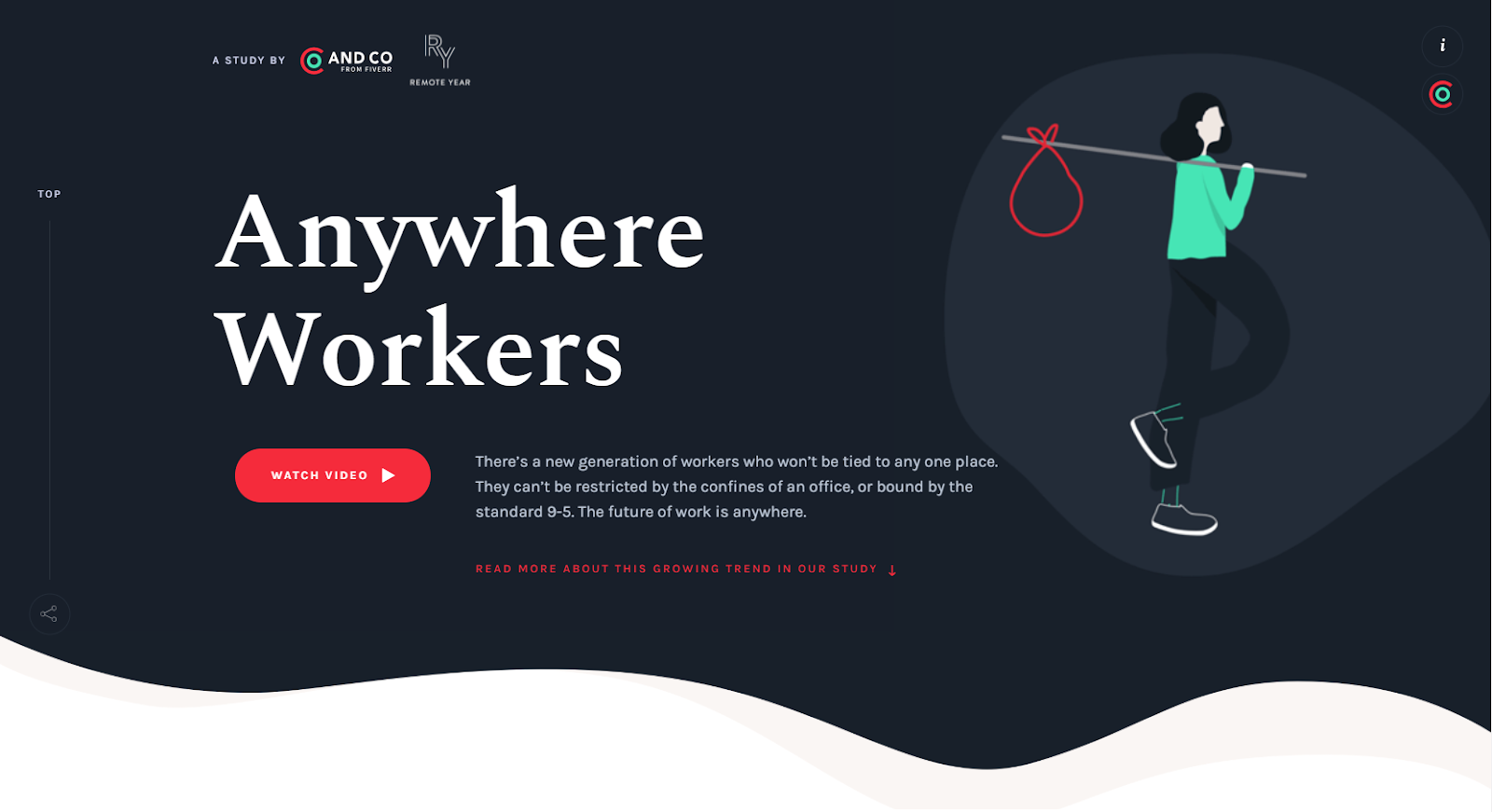 Anywhere workers (view website)
To sum it up, these are some of the web design trends that we might see in 2019. In simpler terms, web design would lean more towards mobile-first design, with simplistic yet bold designs, vibrant colors and gradients and fonts that pop. In the end, these will all work out to create an impact to an already impressive and intuitive overall visual aesthetic.
Are you ready for your website to be in trend this 2019?