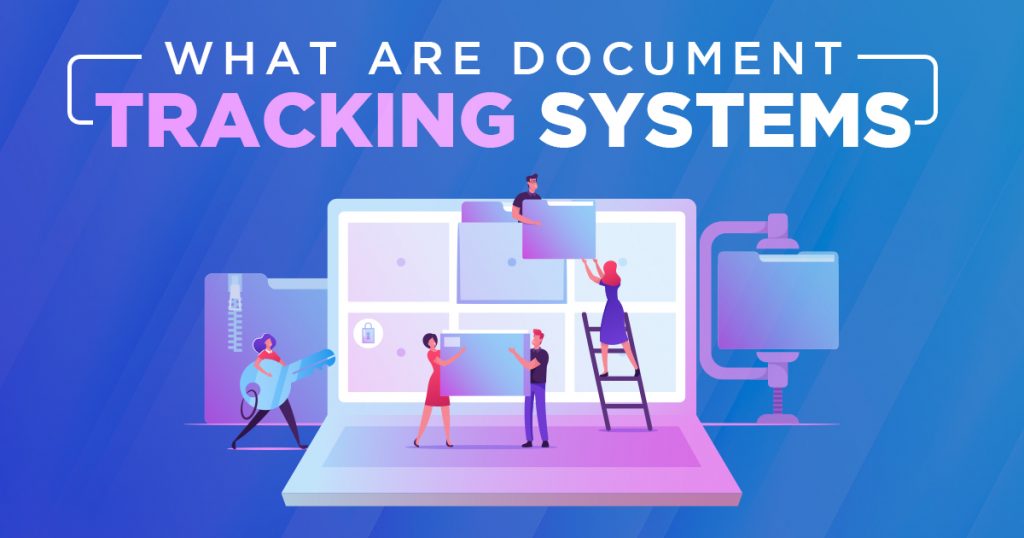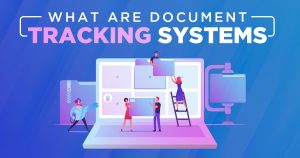 Jun 2, 2021
What are Document Tracking Systems?
Documents and files are integral for any business in any industry. They help companies and their customers make sense of the various processes and transactions in their daily operations and interactions. With the digital age, software developers have found innovative ways for businesses to remove the need for physical files, folders, charts, and filing cabinets. As such, let us discover what a document tracking system is and the many benefits that you can get when using it in your workplace.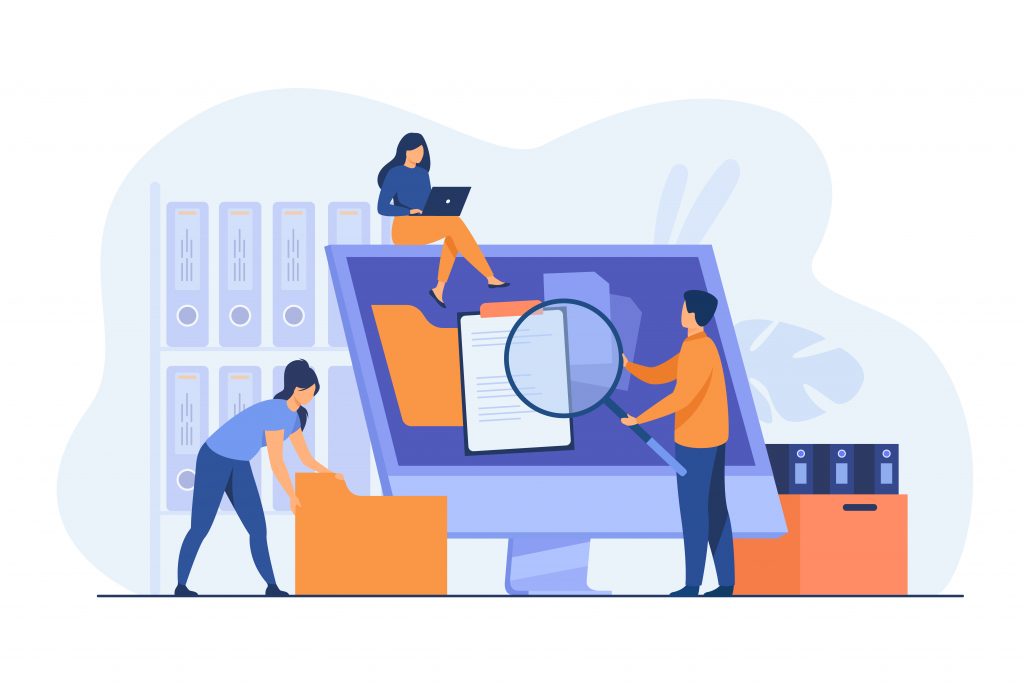 What is a Document Tracking System?
A document tracking system helps you automate accessing, searching, editing, and managing your electronic documents and files. The tracking system lets you see who accessed the file and allows you to limit who can view and modify the content of said files.
Subsequently, it also helps you keep track of the changes or modifications made to the document. Today, most government offices, healthcare, financial, and legal sectors use the best document tracking systems because they mainly deal with confidential information provided by their clients.
In relation to document management systems, a tracking system mainly focuses on the tracking aspect. As such, a tracking system may be one of the key features of a document management system. On the other hand, document management systems deal with a broader set of features, including file sharing, transfer, and even collaboration.
With a tracking system, you are guaranteed that your files and documents are accounted for. Most importantly, they are stored safely within your organization.
The Benefits of a Document Tracking System
With a document tracking system, you can know who viewed a document, when they viewed it, and how often they viewed said document. Apart from these mentioned, here are some other benefits that you can get when you use a tracking system in your work operations:
Accessible and Responsive

As long as you have an internet connection, you can access your documents through a tracking system. More importantly, because most people are on the go, you should know that you can also access your documents through any mobile device, whether it be a smartphone, a tablet, a laptop, or a desktop computer.

Improved Productivity

When you have a tracking system, your team can specifically see in real-time who is working on which part of the file. You can also keep track of which parts are being modified. Because of this, you improve productivity by removing the probability of two team members working on the same task. Thus, you no longer have to wait until one team member finishes editing the file because all of you can do it simultaneously.

Promotes Paperless Transactions

Software developers have designed tracking systems to be cloud-based. Because of this key feature, you no longer need to have physical or printed copies of your documents. With this, you promote paperless transactions. Moreover, you also remove the need to set a place to store filing cabinets.

Easier Audit Trails

With a tracking system, your business can efficiently conduct audit trails. The tracking system will tell you all of the changes that a particular file has gone through. This tracking system can also determine who made the said changes or modifications and when they happened.

Updated and Secure

As with any recent product of custom software development, document tracking systems are equipped with security features that guarantee the safety of your documents, including access control. It is also compliant with data privacy rules and regulations, assuring you that no one can easily access your files.
Document Tracking System Features to Look Out For
Every business has unique needs. The same would apply to the tracking system that you would need for your business. Thus, if you are currently searching for a tracking system that you can use in your business, make sure that you check if – as much as possible – it is equipped with the following features:
Centralized Storage

See if the document tracking system has one centralized location to store all of your files. With this, you can quickly look for and access your files.

Private and Secure

A tracking system should also comply with data privacy standards. Doing so will ensure that no malicious attacker gets access to your customer's personal information.

Streamlined and Collaborative

The different members of your team should be able to work simultaneously on a single document without having to wait for one to finish.

Backups and Recovery

To ensure that your files are safe in case something happens to the software, tracking systems have backup and recovery options.

Mobile Access

Find a document tracking system that allows you to access your files using any device, including smartphones, tablets, laptops, etc.

Version Control

Get access to all versions of your documents, including the tracked and saved modifications done on a document and who made such changes.

Advanced Search

With a document tracking system, you can quickly and easily locate a document and who has current access to it.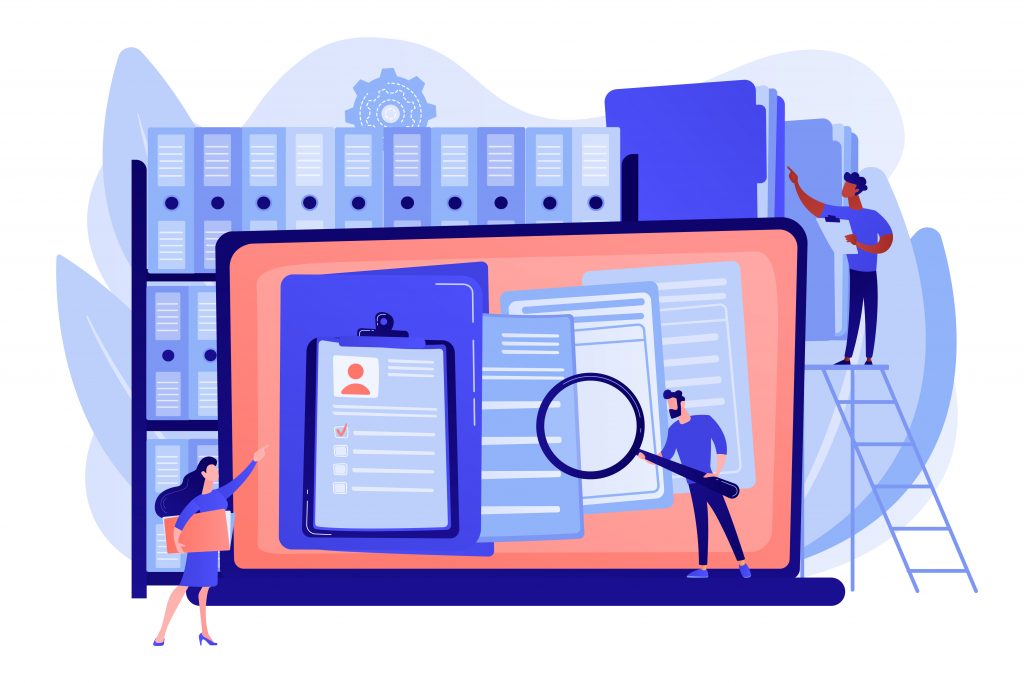 Monitor Your Files with a Document Tracking System
As you can see, document tracking systems help businesses keep track of who has access to their files. It also helps ensure that their organization keeps all their documents. So, suppose you are looking for a system that enables you to improve your business operations. In that case, you can check out a Document Tracking System from the Philippines!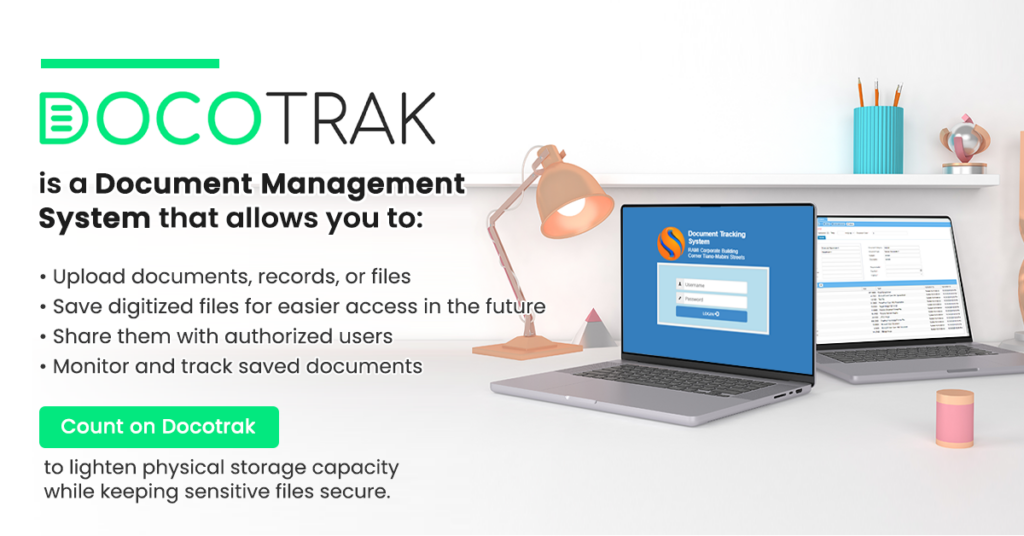 Did we forget to mention anything about tracking systems? Please feel free to share it with us in the comments section below!