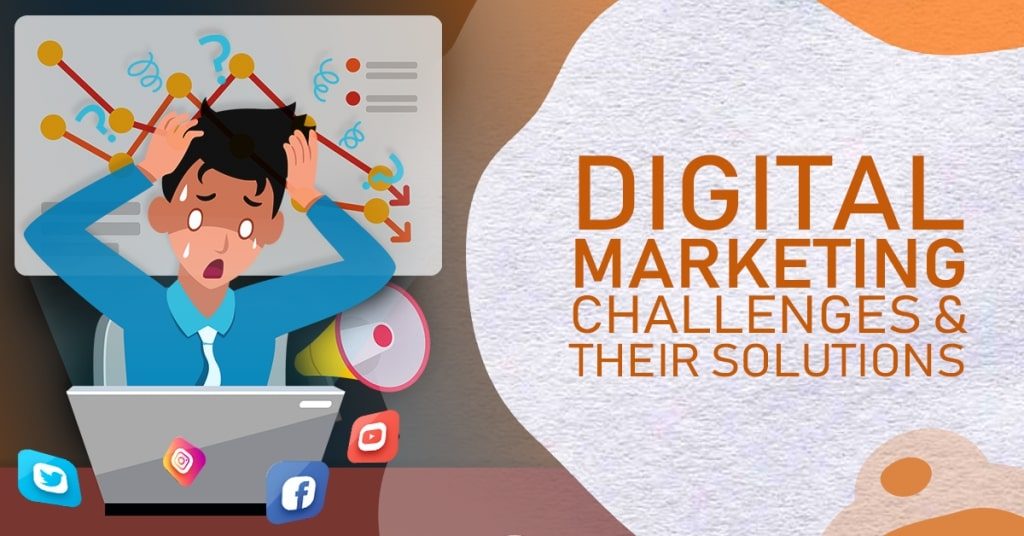 Feb 5, 2020
Digital Marketing Challenges And Their Solutions
Every company in every type of industry has its own set of unique challenges. It's worth noting that some of these are more common than others. Here are some of those digital marketing challenges:
Stagnant Social Media Accounts 
Incorporating Social Media Management (SMM) into your digital marketing strategies is one of the most fundamental techniques digital marketers perform. However, once your accounts and pages are up and running with little to no results, it may be time to reevaluate the way you use them. Avoid losing sight of its inherent purpose. At the end of the day, they are meant to build rapport between you and your clients. First of all, it's social. This means that it involves communities that interact with each other. Individuals or groups within these communities then share text, images, videos, and other multimedia files. Thus, putting the 'media' in social media.
Therefore, in order to gain traction, you need to post quality content—and post them often. This can be a digital marketing challenge, but you can address this by making it a priority to include posting regularly as a part of your routine. This will also give you the opportunity to reinforce your products and services' value. Moreover, avoid putting your company on a pedestal so high that your potential clients may be intimidated and back away from doing business with you. Start conversations with your followers. Be receptive to their feedback. Reach out and engage in discussions from time to time.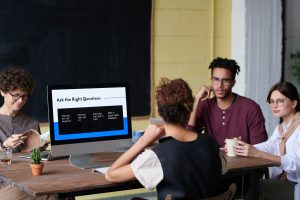 Source: pexels.com
Poor Page Response Rate
Other platforms like Facebook display a a company's response rate on their public page. Clients use this to determine how fast the page owners reply to inquiries. Having a low response rate indicates that the business is unresponsive. This gives clients the impression that the company isn't readily available to respond to their needs. As a result, clients don't send a message in the first place. This is because they don't see the incentive of inquiring about your products and services.
Staying active is another digital marketing challenge. However, a dedicated team that regularly monitors their page can easily overcome this. Stay alert and strive to increase your response time as much as possible. This gets you a competitive advantage that can draw in more clients. Then, once you gain a 90% response time or an average of 5 minutes, you will be rewarded with the "Very Responsive to Messages" badge—a label that most clients look for when encountering a new business.
Scaling The Team
There are lots of digital marketing challenges when you're aiming to grow in the industry. But take a step back and ask yourself: is your company growing alongside it? Place your statistics side by side. Is your actual growth at least at par with your projected growth? Performing effective Digital Marketing and Sales is much easier when done by a team rather than an individual as a solo act. However, with the increase of team members that comes with scaling your company comes the need to expend more resources. Fortunately, more often than not, this is where management and communication tools come into play. Furthermore, scaling also makes it more difficult for companies to deeply connect with their clients and personalize their experiences. For this reason, companies with plans on scaling their business may find it more difficult to do so. 
Maintaining and Strengthening Relationships With Your Clients 
Keep in mind that due to the increase in the number of clients a growing digital marketing agency caters, maintaining business with them becomes a challenge. Clients have high expectations which means that they will only expect and accept your best performance. Therefore, delivering outputs with less than top-notch quality can compromise your relationship with your clients. When circumstances like these occur repeatedly or are left unresolved, clients may have doubts about continuing to work with you. Simply put, you're putting yourself at risk of losing a paying customer. To counteract this, remember to learn more about your clients' businesses. More than that, make sure to understand your clients as individuals as well. Identify your target market and target audience. Create personas and categorize them into where they fit best. That way, you'll have a guide on how to approach them.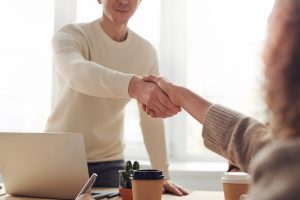 Source: pexels.com
Navigating Rising Trends In The Industry
Staying competent is a skill in itself—especially in highly dynamic industries like digital marketing. In fact, it's dynamism is what makes it such a common challenge for digital marketers. Today, we're focusing on boosting our reach on social media, crafting the perfect marketing portfolio, and maximizing the analytics of our websites' performances. However, tomorrow, there may be new digital marketing challenges and marketers may be dealing with completely different factors. 
Keep in mind that you can only stand the test of time when you flow alongside it. Therefore, with the right strategies and mindset, it's very much possible. Begin by conducting ample research in your field. Remember that even experts are continuously learning, improving their skills, and developing more efficient strategies. Oftentimes, teams can also stay competent by specializing and designating specialists for various tasks. Typically, you'll find that a Digital Marketing Team is composed of Graphic Designers, Web Content Creators, and Search Engine Optimization (SEO) and Search Engine Marketing (SEM) Specialists.
Of course, it's worth noting that promoting services is quite different in comparison to doing so with products. So, make sure you know your products in and out, and that you're confident in how you promote the services you offer.
Experiencing Any Of These Digital Marketing Challenges?
As a company, your goal is to rank first in the never-ending race to be the best in your industry. This is why marketers, along with the rest of your team members, are continuously honing their skills, improving their techniques, and maximizing low budget marketing strategies. However, as digital marketers, more specifically, you face the added challenge of standing out in the digital world—which can be more difficult considering that there's an unlimited amount of resources online. At the end of the day, it's best that you manage your team, tasks, and online presence well. Moreover, remember to build and maintain strong relationships with your clients and stay competitive. That way, you'll be sure to overcome these challenges in no time!